Simple and delicious family-friendly recipes that everyone will enjoy!
Do you have a family of picky eaters? Maybe you are in a cooking rut.. . Tired of cooking the same few meals every single night… I feel ya mama! Sometimes a little family-friendly meal inspiration is just what a busy mama needs. These meals are all tried, true, and kid-approved!
If you love these and want even more fun and healthy dinner ideas, then follow me on Pinterest where I share tons of new recipes every day!

Family-Friendly Breakfast Ideas
Simple and delicious breakfast ideas that the whole family will love!
Mini Eggo Breakfast Tostadas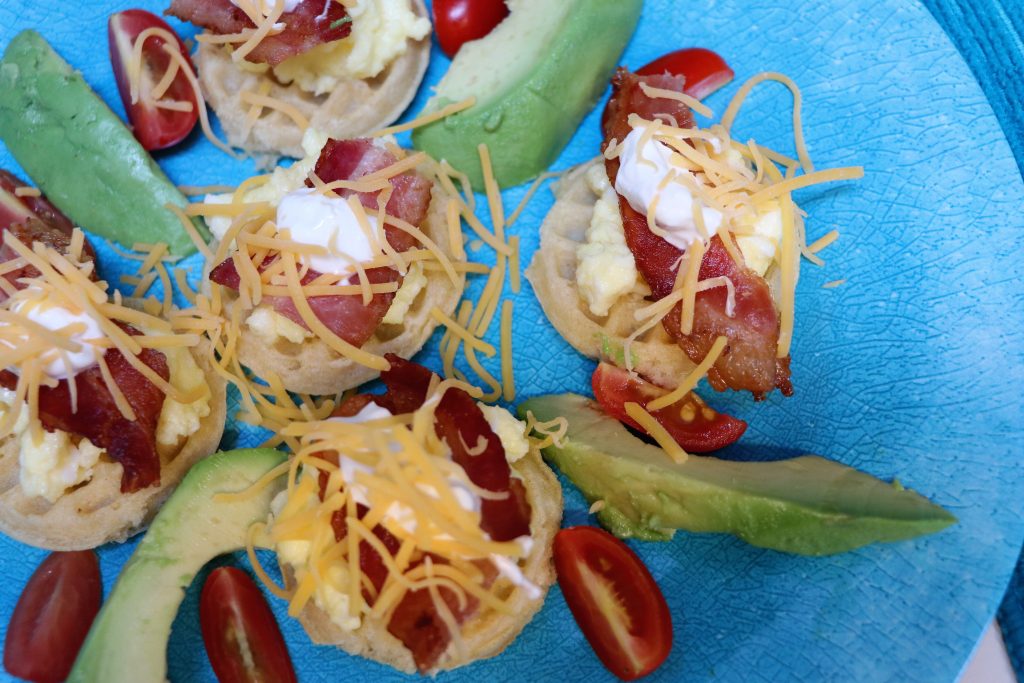 Mini breakfast tostadas made from Eggo Waffles are a perfect spin on a classic easy breakfast that the kids will love.
Make Ahead Muffin Pan Pancakes
Make Ahead Muffin Pan Pancakes
Looking for something to make one time and eat for breakfast all week? Make-ahead muffin pan pancakes are perfect for the young and young at heart!
Family Friendly Lunch Ideas
Looking for an easy lunch to take to work or throw in your kid's lunchbox? Try some of these and you'll be the queen of the lunchroom!
Back To School Lunches
Back to school can be a stressful time, but making back-to-school lunches doesn't have to add to that stress! These simple ideas are fun, easy, and the kids will love them!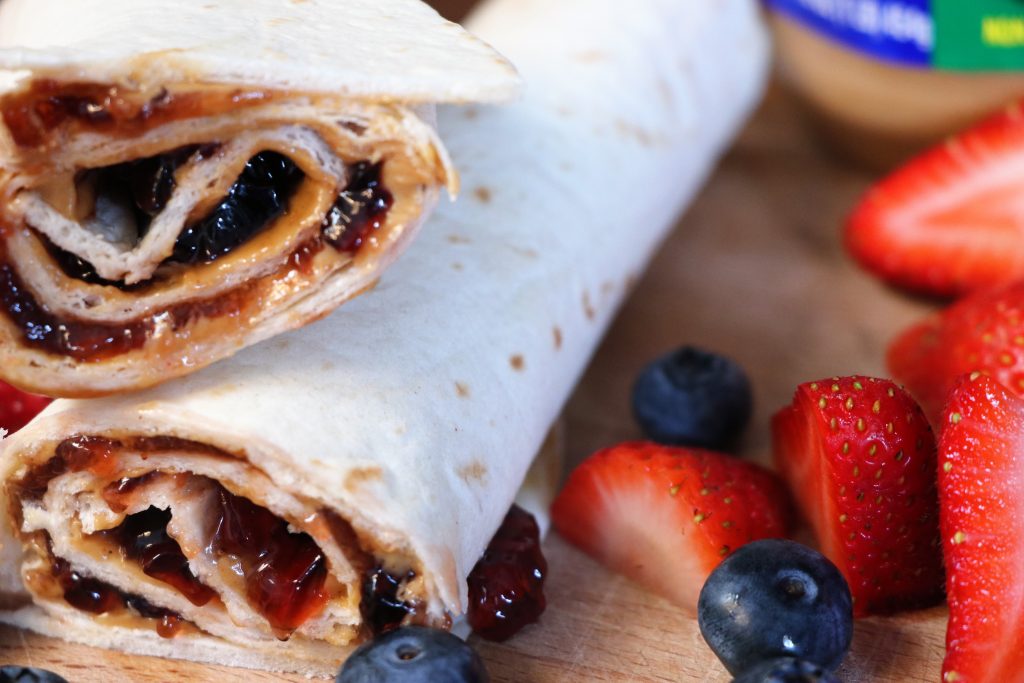 Need more lunch ideas? These simple healthy lunch ideas are perfect for kids of all ages!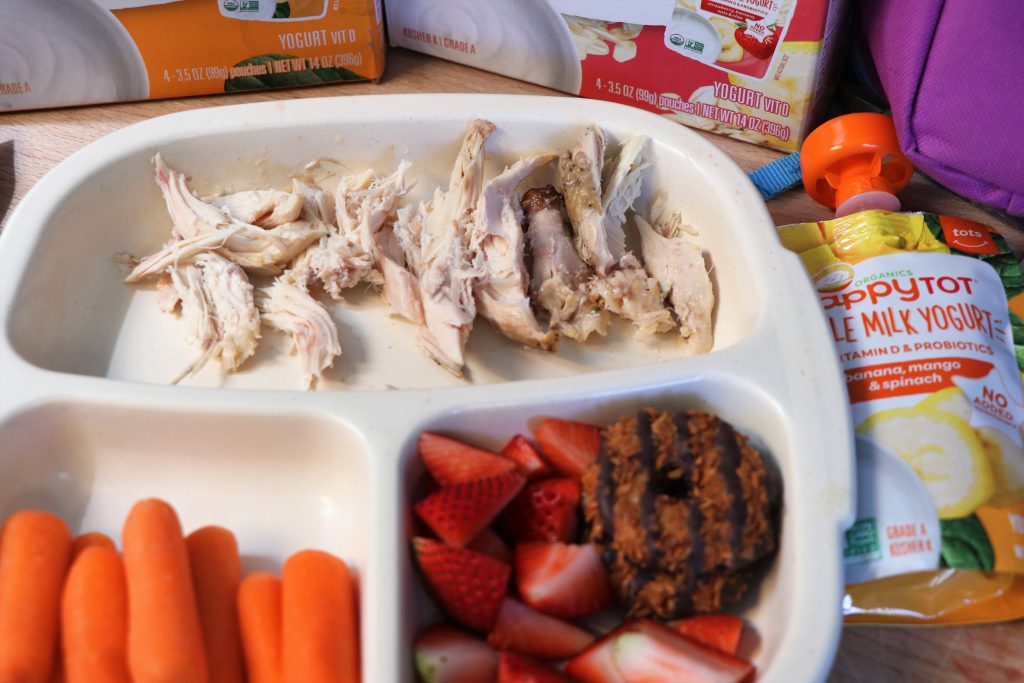 Family-Friendly Snacks and Appetizers
Who doesn't love a good snack? I know I do! I also love entertaining so I am always finding new easy appetizers to make and serve! These are a few of my absolute favorites that I think you will love as well!
Mini Fruit Pizza
Mini Fruit Pizza
These mini fruit pizzas are a perfect snack for the little ones!
Blackened Shrimp Nachos
These blackened shrimp nachos are not only super easy to make but also perfect for pleasing a hungry crowd!
Chipotle Inspired Black Bean Corn Salsa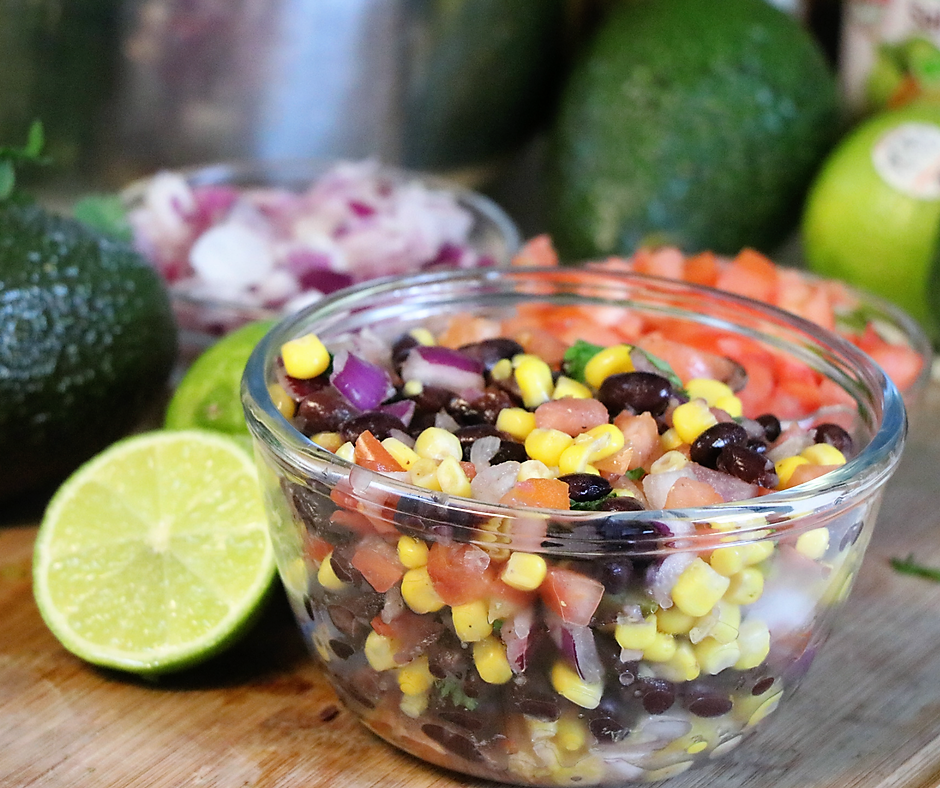 If you love Chipotle, then you will love this copycat black bean corn salsa!
Family-Friendly Dinner Ideas
Despite picky kids, busy schedules, and some serious "chef's block". I have managed to come up with some pretty great family-friendly dinners that will go perfectly into any meal plan rotation!
Fried Taco Triangles
Fried Taco Triangles
These taco triangles are the perfect way to mix up your taco Tuesday!
California Chicken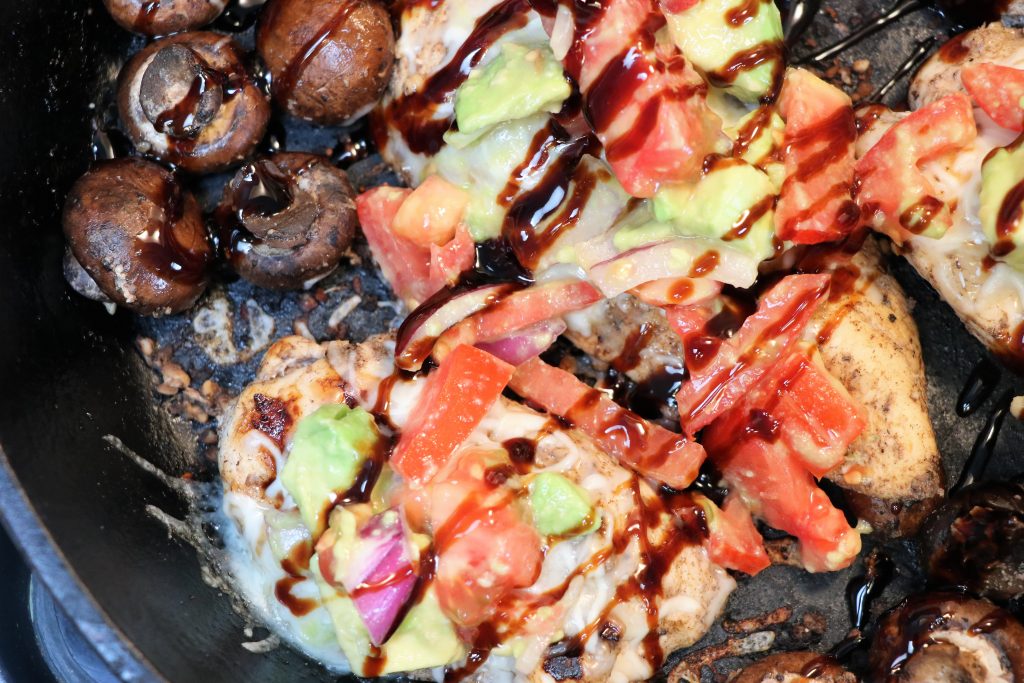 Avocado…Tomatoes…Balsamic Glaze…. YES! This Balsamic Glazed "California" chicken is one healthy dish that will please your pallet and have everyone begging for seconds!
Southern Pan-Fried Shrimp Cakes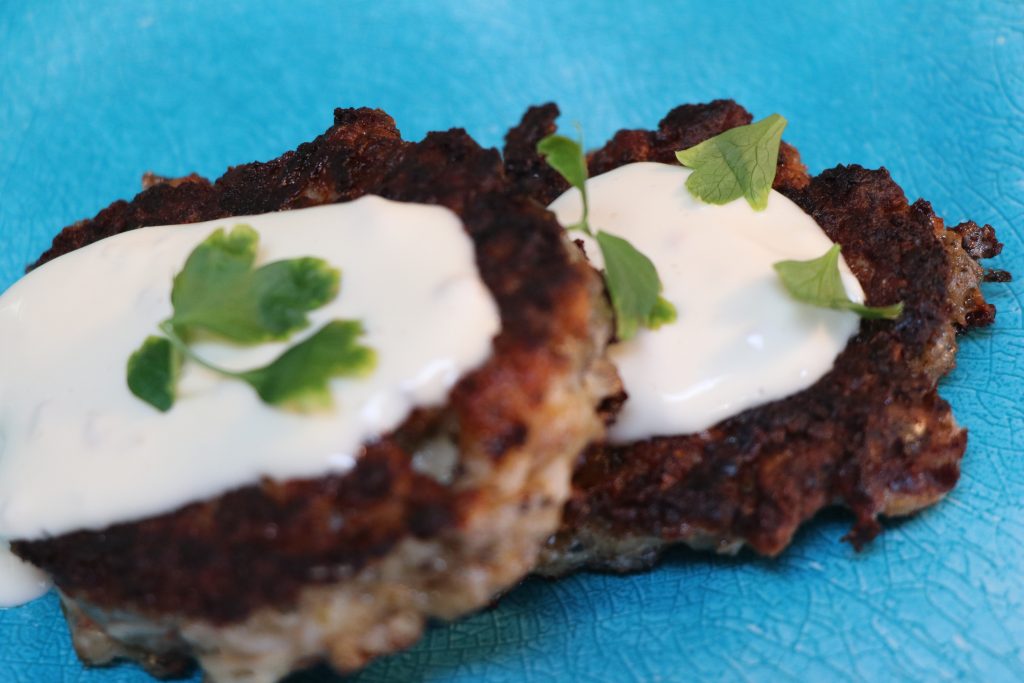 If you are a sucker for seafood, then you will love these super simple shrimp cakes!
Italian Stuffed Shells
Looking for a meatless Monday dinner that will leave you with plenty of leftovers for lunch? Italian stuffed shells are a delicious way to please your pasta craving with some sneaky spinach mixed in!
Family Friendly Desserts
Probably my favorite course to make, these family-friendly desserts are simple, sweet, and utterly delicious!
No-Bake Strawberry Cheesecake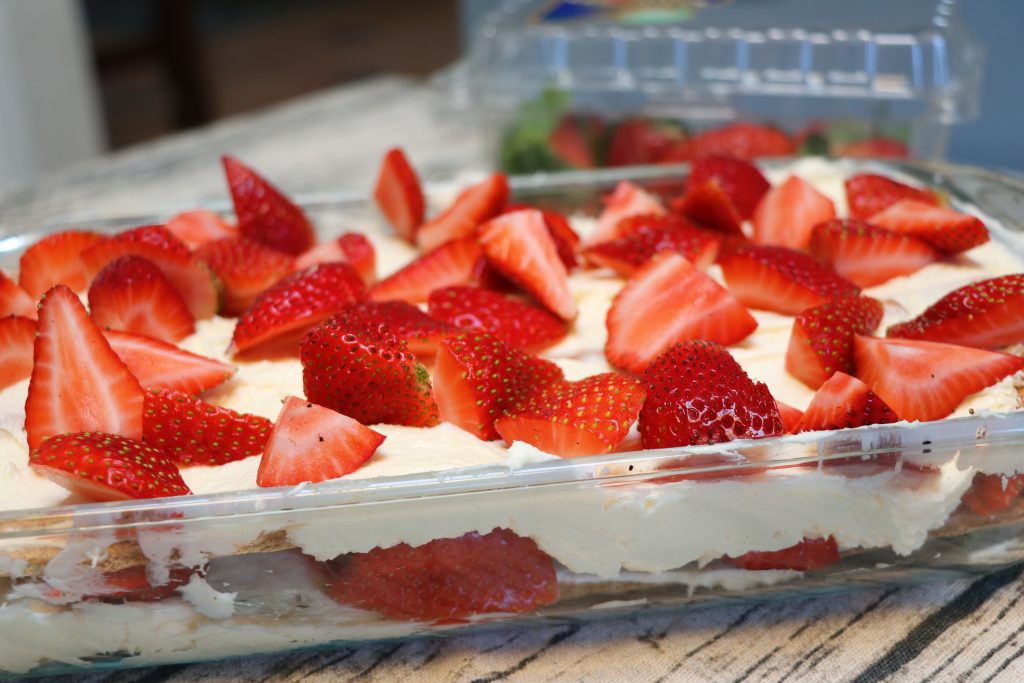 Easy, no-bake strawberry cheesecake lasagna! Need I say more?
Grandma's Oatmeal Cookies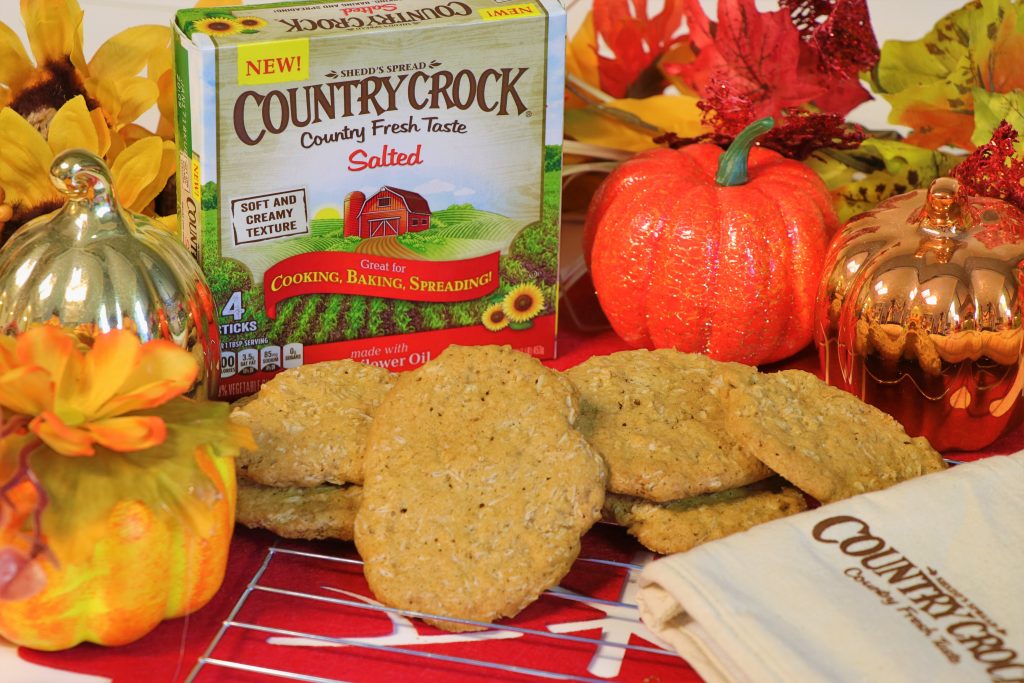 My grandma's recipe for oatmeal cookies invokes feelings of warmth, family, and a simpler time in life!
Did this leave you craving more family-friendly recipes? Make sure you sign up for my meal planning newsletter to stay up to date on all new delicious offerings!
You can also check out moreeasy recipes here!
Pin Me For Later!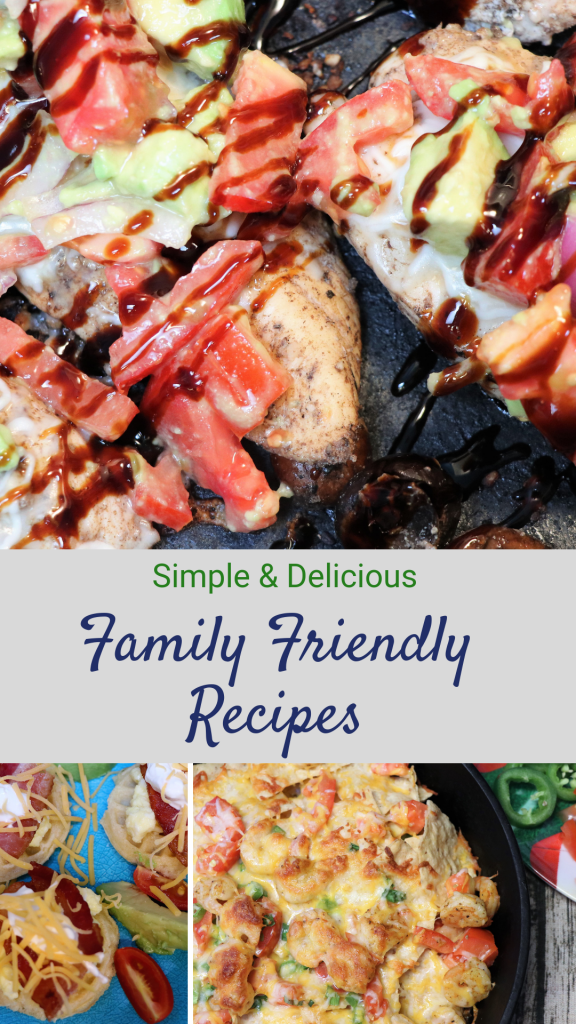 Don't forget to follow The Coffee Mom on Facebook, Instagram, and Twitter to stay up to date with all of our family travel, parenting tips, family-friendly recipes and so much more!