It may seem a bit soon, but my oldest will be starting Kindergarten in August and I have already started trying to come up with fun, easy, and healthy school lunch ideas.
Thankfully, the girl isn't a super picky eater anymore, but I still don't want to send her with the same things over and over with no variety…
That would just be boring. Also, I am avoiding peanut butter as all of the schools in our area are nut-free. Even though I have a bit until she starts, I wanted to come up with ideas, test them out, make sure she likes them before I just make lunches and send them with her!
All 5 of these healthy school lunch ideas have been Willow tested and approved!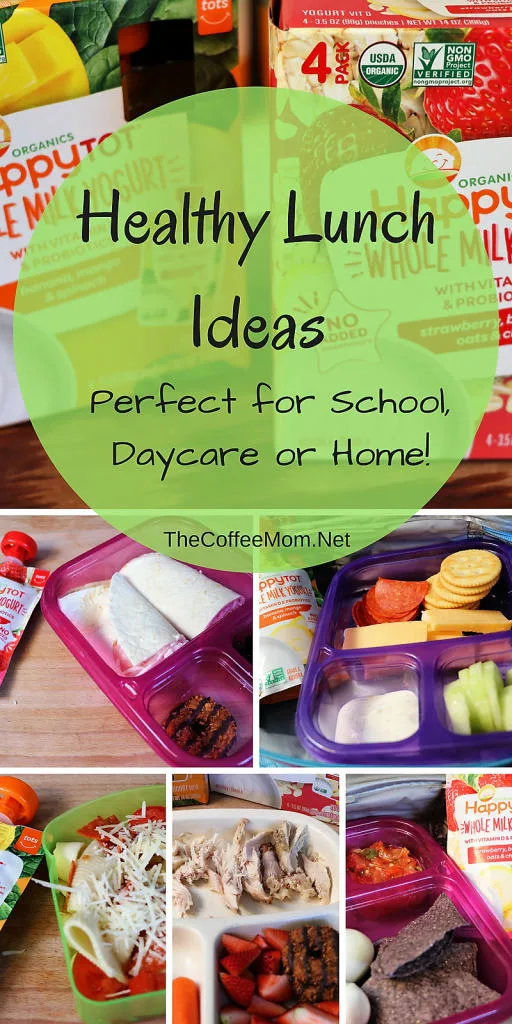 Healthy School Lunch Ideas
As I mentioned, my oldest is not in school quite yet. She is in a VPK program, but that is only 3 hours a day and they actually provide them with lunch. Soon though, I will be packing lunches and sending her to "big girl" school.
So one thing I have been trying to do is seeing what healthy school lunch ideas will work, and what will not. We have been trying out a ton of options!
My daughter has been loving it since she gets to eat all of the options. In all of or trial and error, I have learned a few things.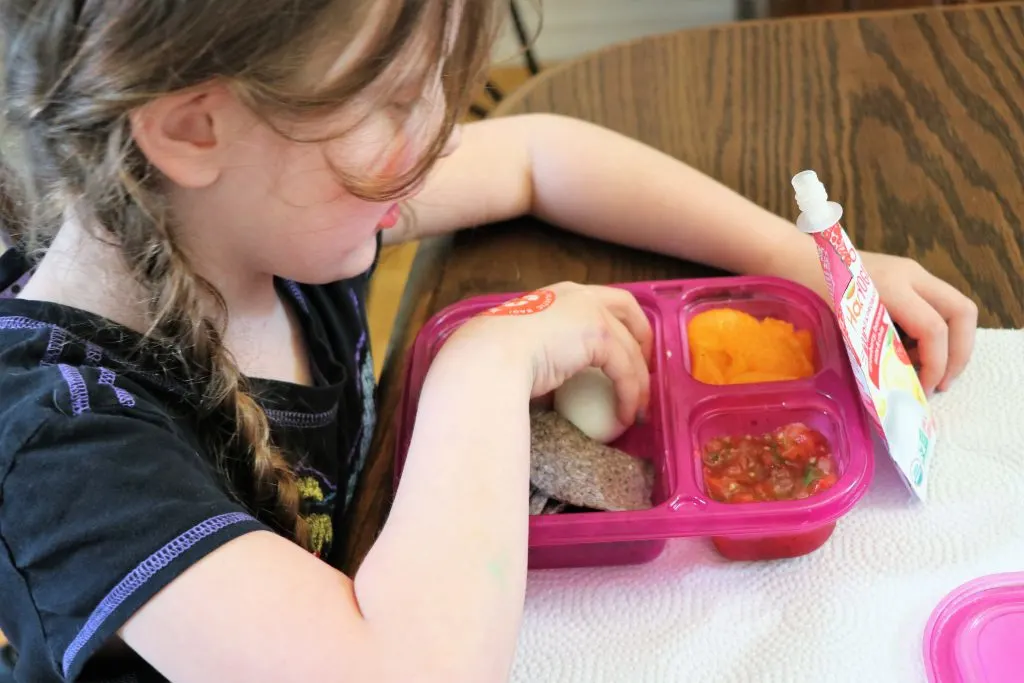 First, I have discovered that you don't want anything that has to be heated up. As far as I am aware, there isn't really an option to heat up food in the Elementary schools in my area. So we want options that are okay to be eaten cold.
Secondly, you will most likely not be able to send a peanut butter sandwich. Yup, most of our schools, and I think most in general, are all peanut-free. My daughter loves peanut butter, but not being able to send it to school with her really is not a problem. It does take some of our typical lunch rotation off of the table for school though.
Third, you need to have good healthy foods to provide a balanced meal for your little one. This can be difficult, especially if you have a picky eater! Having a good meal for lunch is super important when they are in school though to help them keep their energy up and focus during the day.
So with these three things in mind, I took it upon myself to go shopping and test out some fun, simple, and healthy school lunch ideas.
Shopping for Healthy Lunches
To start my lunch test, the kids and I took off to our favorite grocery store, Publix, to pick up what we needed. Seriously, this store is awesome. Not only do they have amazing fresh produce and super friendly staff, but they also have totally awesome race car carts for the little ones!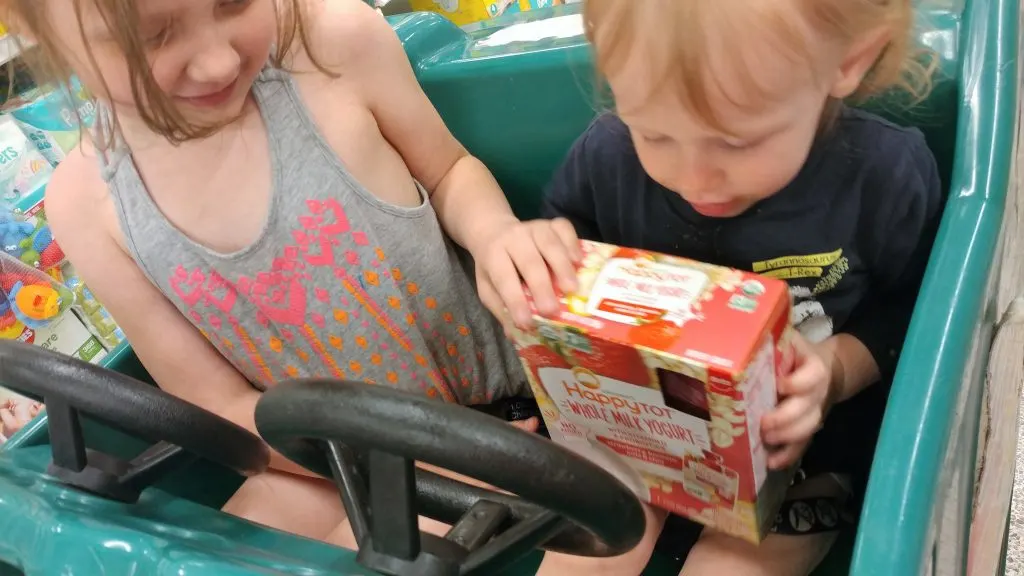 We looked around and grabbed all of our lunch necessities, including some HappyTot Whole Milk Yogurt. This was a great find in the yogurt section for a few reasons.
For one, both of my tiny little humans love anything in a pouch. They love that, and I love that they are USDA Organic and made with no added sweeteners! These HappyTot pouches are perfect for a child's school lunch box!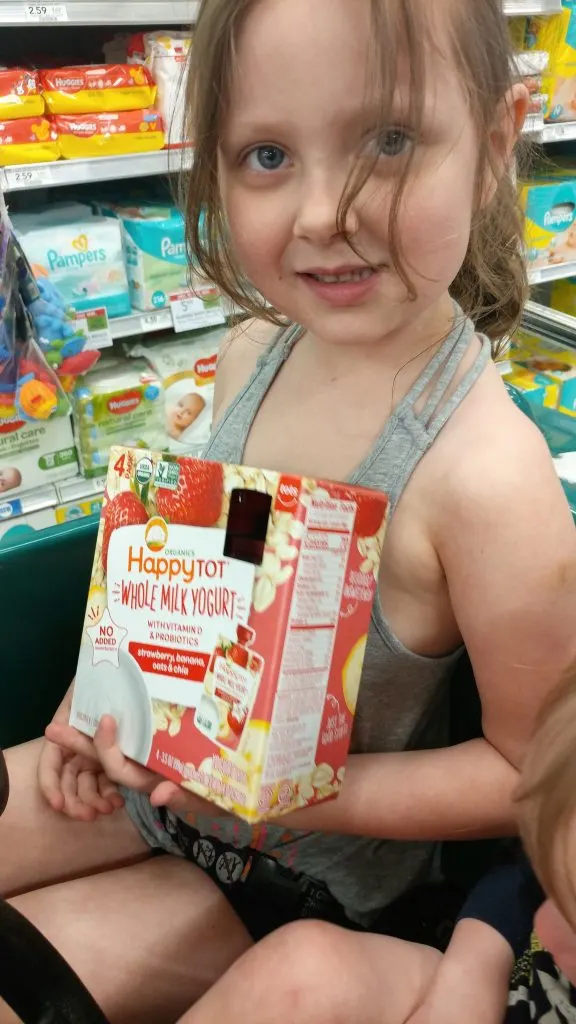 5 Healthy School Lunch Ideas
After getting all of our shopping done, it was time to start putting together lunches! With help from my daughter, I was able to come up with 5 healthy school lunch ideas that are 5 years old approved! She was very happy to see that we were able to include her HappyTot Yogurt with each and every meal as well!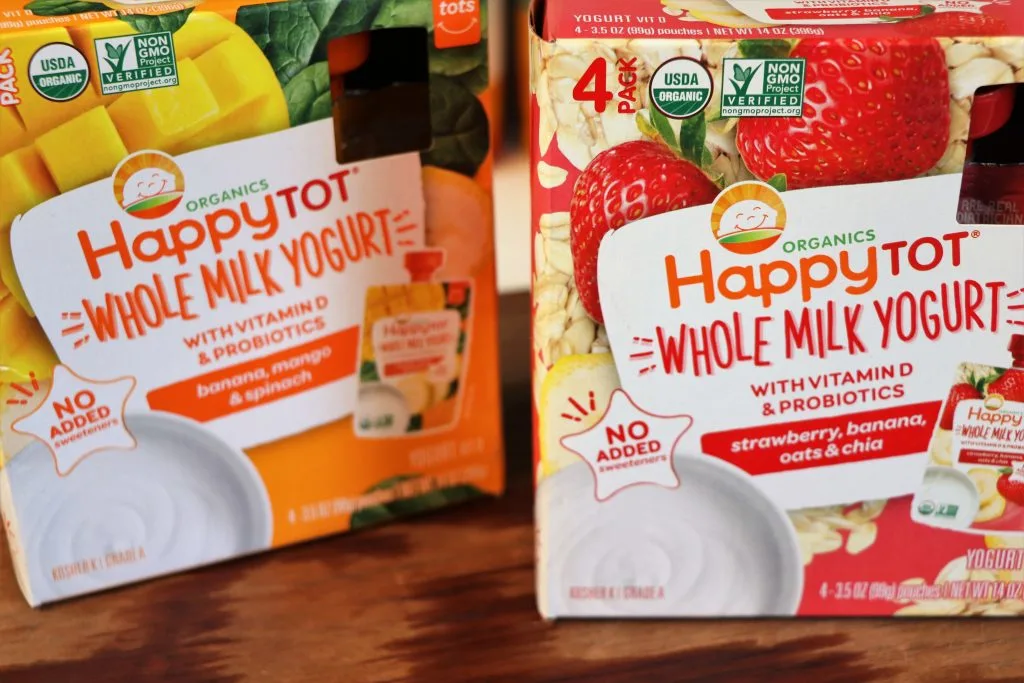 Curious to see what we came up with? Well here are our top 5 healthy school lunch ideas!
Ham and Cheese Wrap
We like to use a wrap as opposed to bread for this because it fits better in the box and it is just less heavy. Included with this lunch I added some raisins, the HappyTot yogurt, and a cookie for a sweet treat!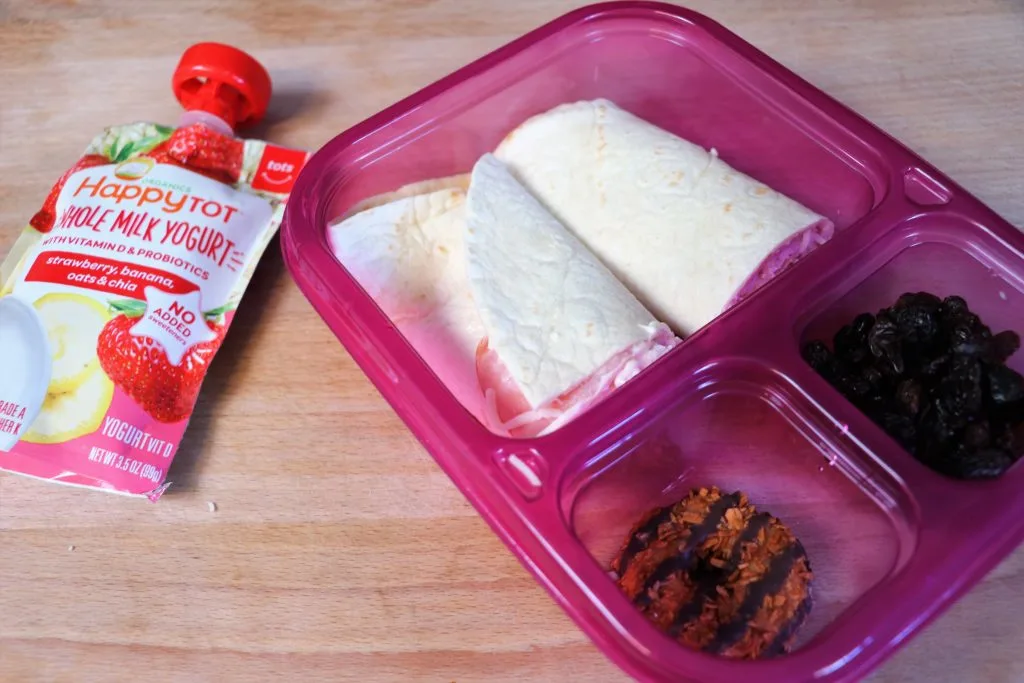 Pasta Salad
My daughter loves her pasta. We are an Italian family, so we eat it at least once a week. A cold pasta salad is an awesome lunch idea for the littles!
I used some leftover cooked shells from a stuffed Shell dinner I had made. All I did was cut up the large noodles, add in some fresh tomato and pepperoni, toss in Italian dressing, then top with cheese!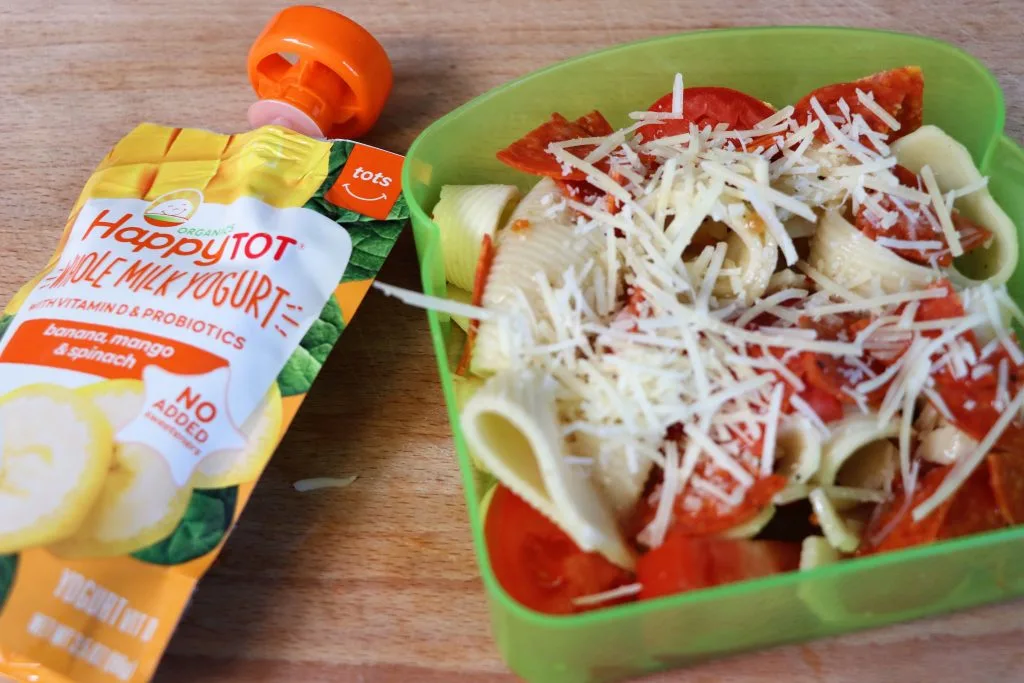 Pepperoni, Cheese, and Crackers!
This was probably my daughter's favorite, and it is super simple too! Just get some pepperoni, crackers, and your favorite cheese and you are good to go! This is paired with some cucumber and ranch to get some veggies in and a HappyTot yogurt!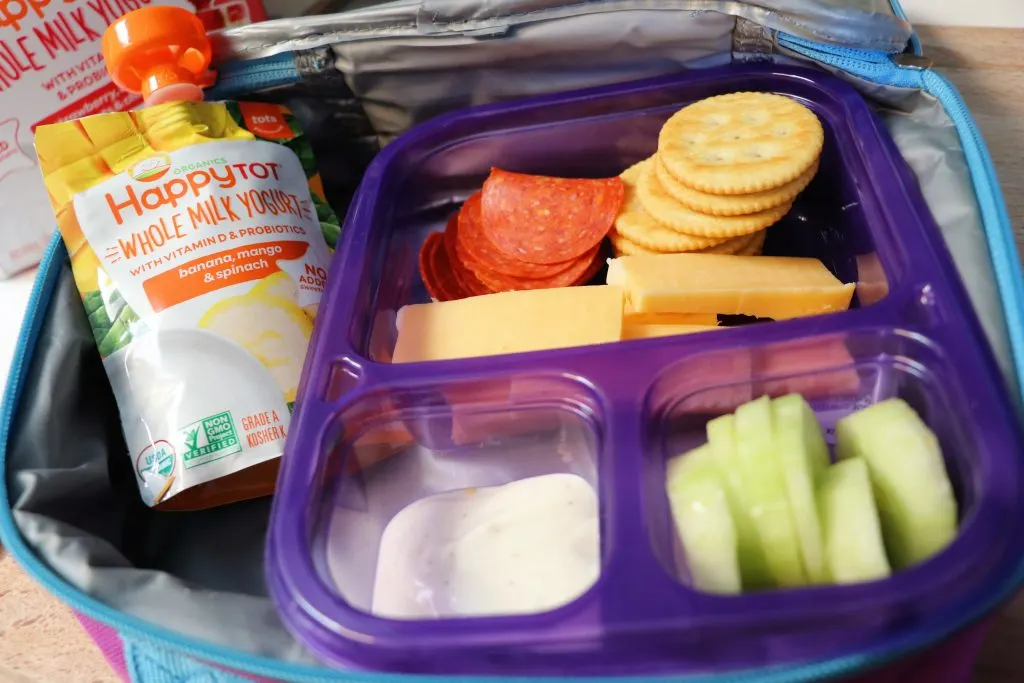 Boiled Eggs
Not all kids will love this one, but my daughter loves boiled eggs, especially when cooked using a soft boiled egg cooker. I love that they are healthy and inexpensive!
For this healthy school lunch, I paired two boiled eggs with some blue corn tortilla chips, salsa, and mandarin oranges. The HappyTot yogurt is a great way to add a serving of dairy to this simple lunch!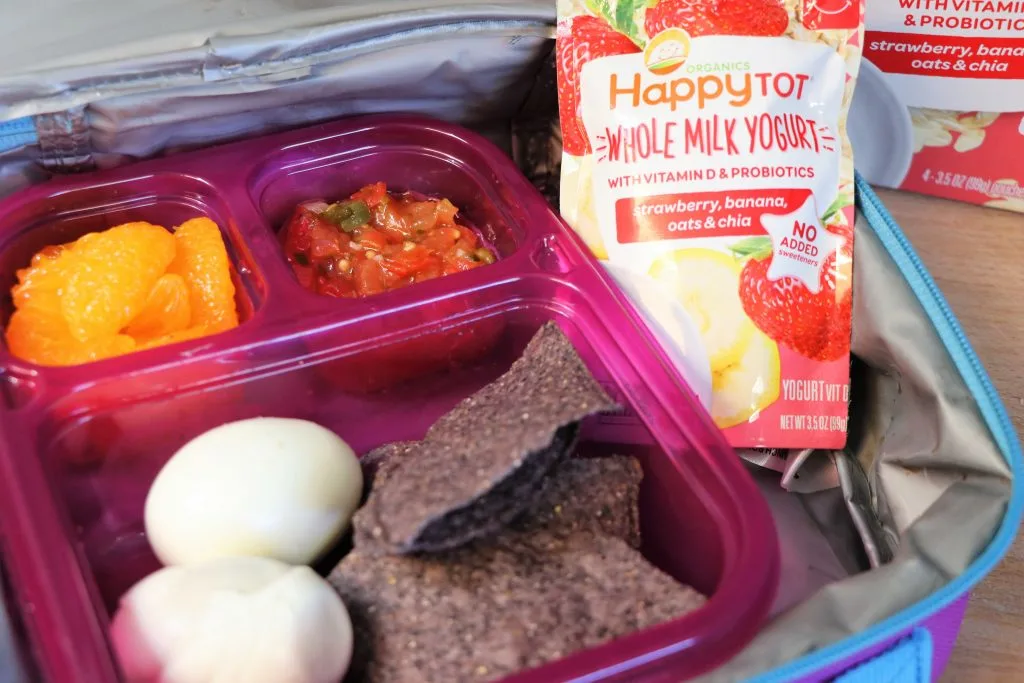 Leftover Chicken
Our fifth and final healthy school lunch is a simple leftover chicken with some carrots and strawberries! I love to either get a rotisserie chicken or cook a whole chicken in the slow cooker and use the meat for lunches for a week!
It tastes just as good cold and is easily paired with any fruit or vegetable your child may like. You can even add in a sweet treat, like my cookies here, to really put a smile on your little one's face.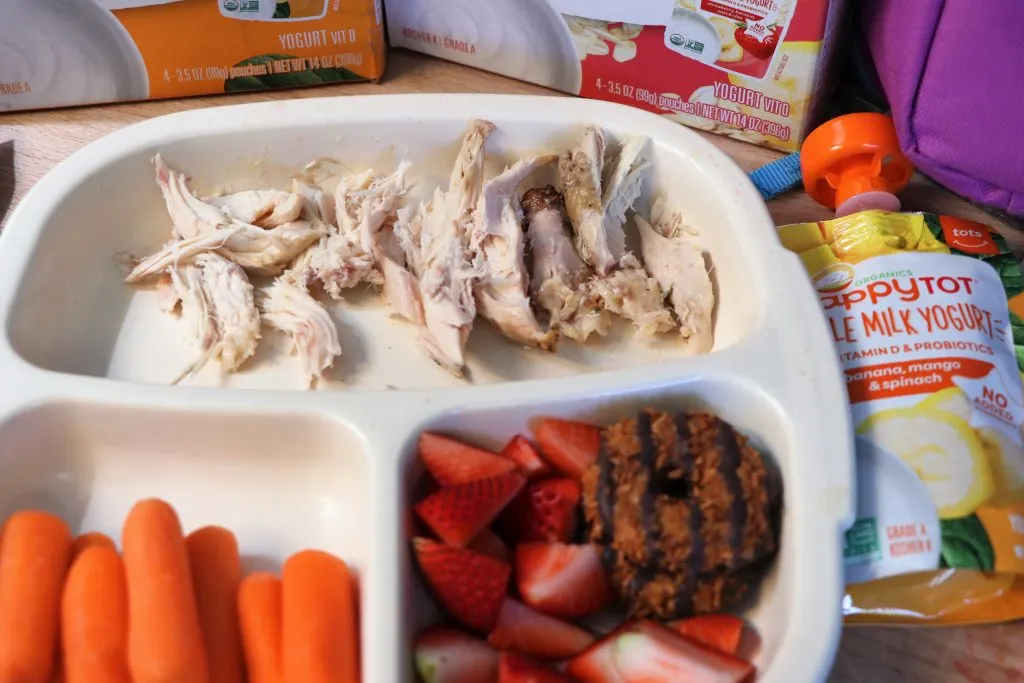 Hopefully, these ideas can give you some inspiration for school, daycare, or even lunch at home this summer! I love being able to come up with fun ideas to keep my daughter healthy and full, and not having to send her to the same boring meal every single day!
Healthy lunches are an important staple in a kid's day! It keeps them going during school and helps them better focus on their work. Adding in sweet options, veggies, and some HappyTot Whole Milk Yogurt with Vitamin D and mindfully made with probiotics, can give your kid the energy boost they need to make it through the day!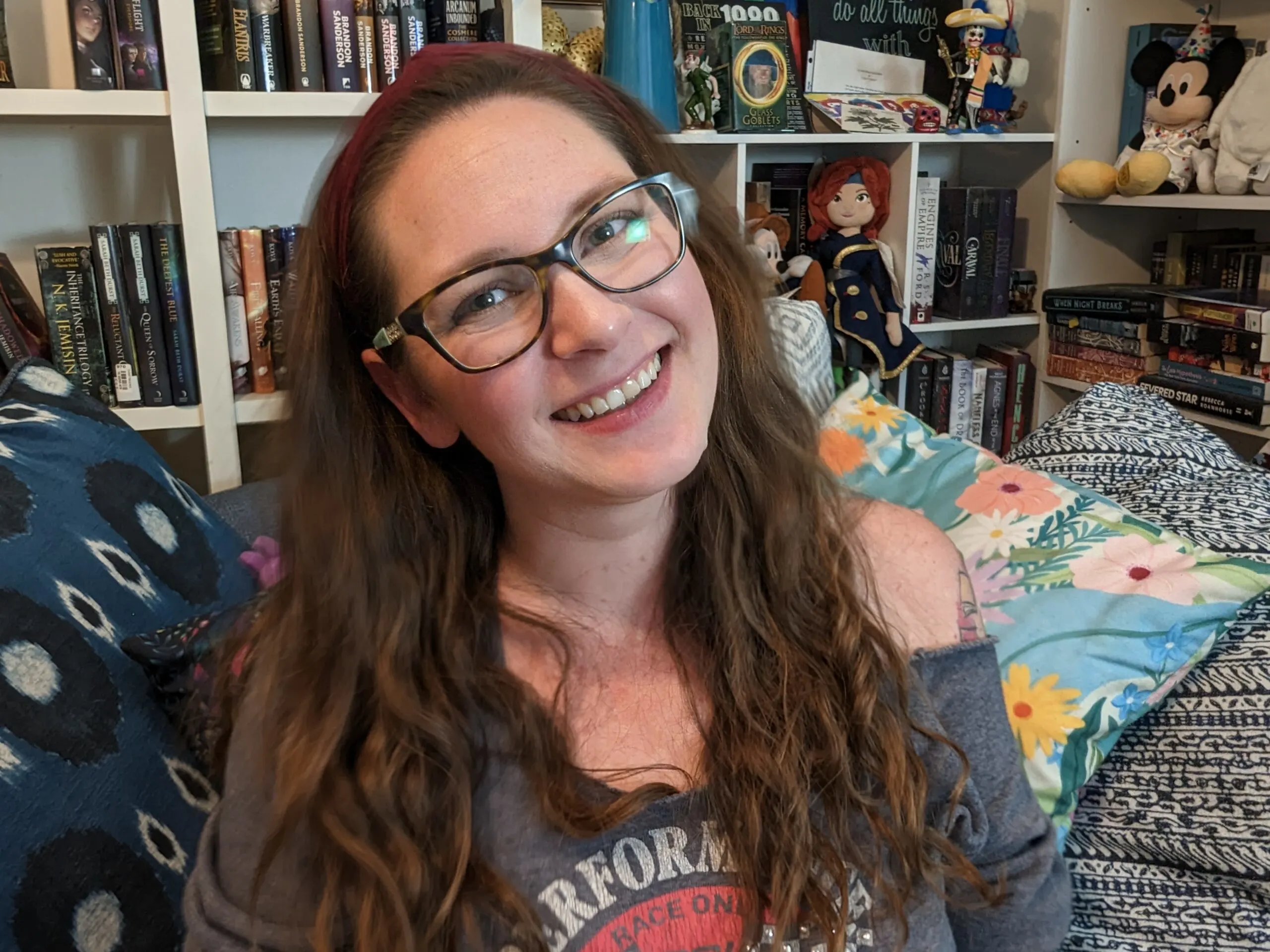 Jessi is the creative mind behind The Coffee Mom, a popular blog that combines parenting advice, travel tips, and a love for all things Disney. As a trusted Disney influencer and passionate storyteller, Jessi's authentic insights and relatable content resonate with readers worldwide.