These easy breakfast recipes are perfect for the busy working mom on the go.

Easy Breakfast Recipes
As a busy, working mom of two, I barely have time to shower let alone make a fancy breakfast every morning. Most of the time, it is cereal and milk with maybe a pop-tart thrown in. But I know that isn't healthy. That is not an ideal healthy breakfast for kids!
So, I started meal prepping breakfast and it really did change my weekday routines.
My Favorite Breakfast Recipes
So if you want to check out and try a few of my favorite easy breakfast recipes, I have all of them here for you to browse!
Feel free to check out my Pinterest as well so you can stay updated when I create and share new breakfast ideas and more!
Easy Make-Ahead Freezer Pancakes
I love pancakes! My kids love pancakes! Everyone loves pancakes. But frozen pancakes can get expensive, and they aren't the healthiest breakfast option.
These easy make-ahead freezer pancakes are healthy though! They can be made with any fruit you love. Just make, wrap, and freeze. Then pop them in the toaster and eat them any time you want a super easy breakfast on the go.
Low Carb Make-Ahead Breakfast Burritos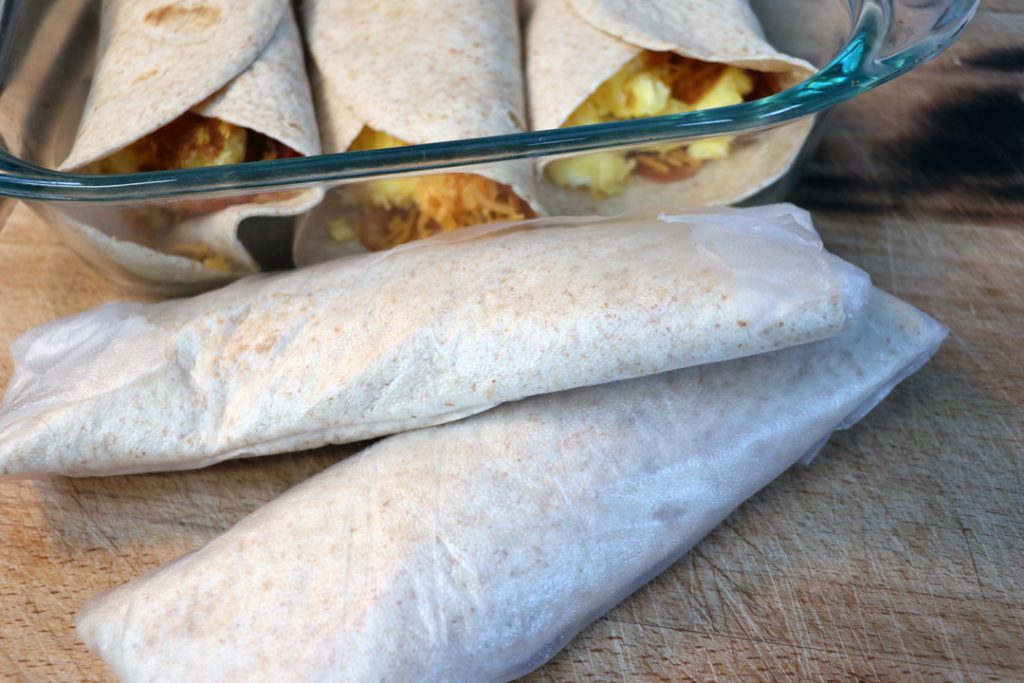 If you want a healthy make-ahead breakfast, try out these make-ahead breakfast burritos.
These are keto-friendly, but even if you aren't doing keto, they are still delicious and healthy! The burritos freeze easily and reheat perfectly when you are ready to eat them on the go!
Blueberry Banana Muffins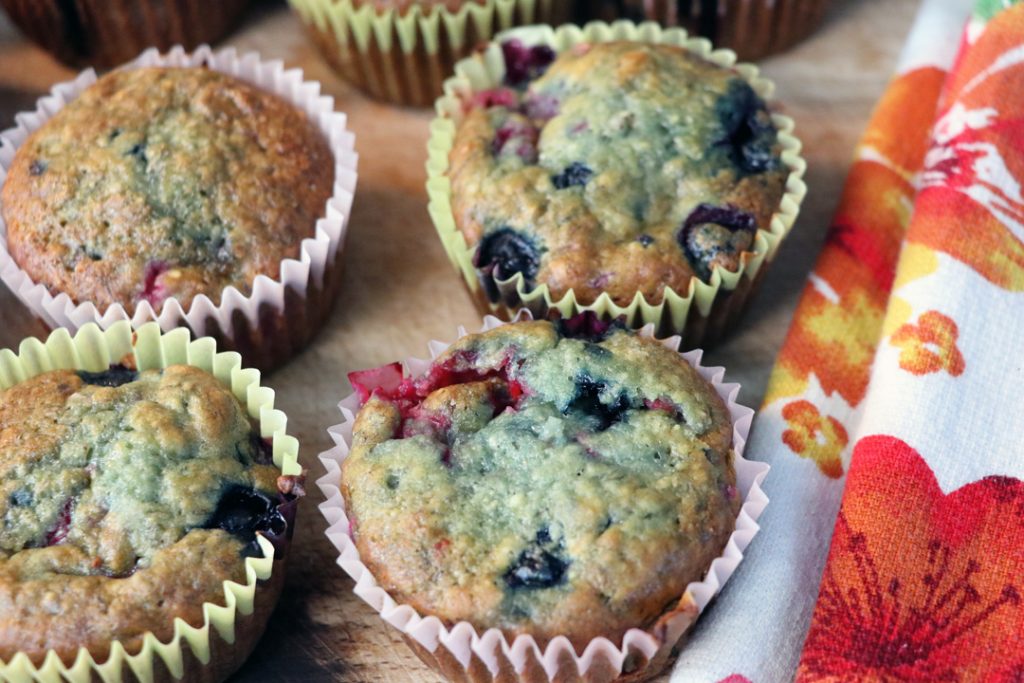 Have some extra over-ripe bananas lying around? These banana blueberry muffins are the perfect easy breakfast idea!
Sweet but not too sweet, these muffins give you all the goodness of banana bread in an individual serving!
You may want to eat all of these muffins right away, but they are wonderful for freezing and heating up with a little butter on the mornings you just need to run out the door and grab some breakfast on your way.
Mini Waffle Breakfast Tostadas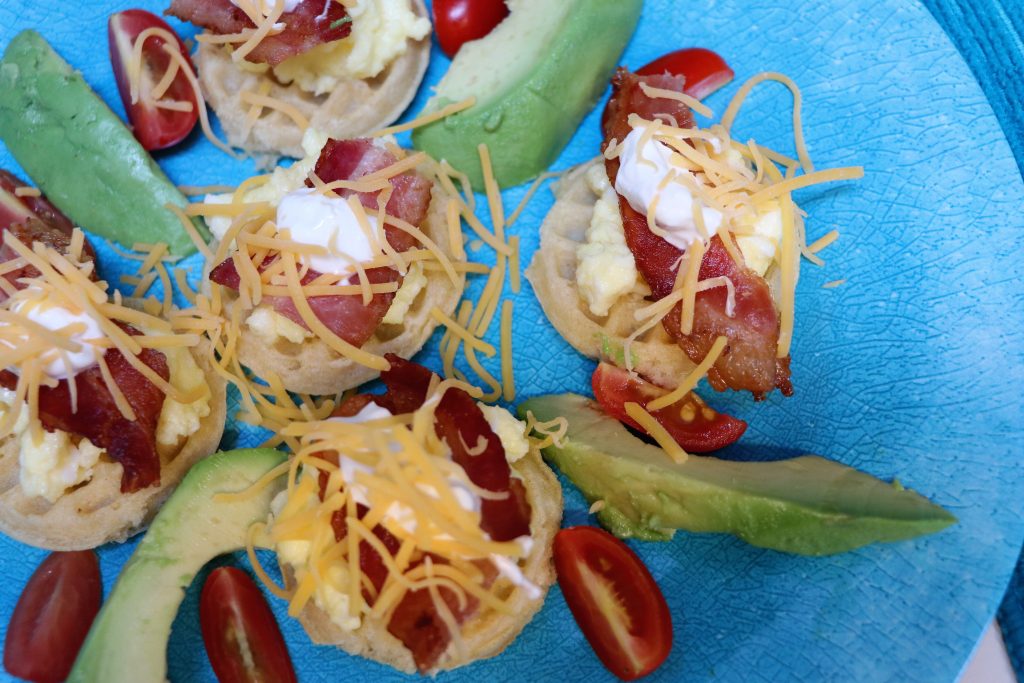 Sweet, savory, and packed with flavor! These mini waffle breakfast tostadas are a fantastic quick breakfast idea for busy mornings.
While this isn't the best to make ahead of time, it is still a really fast recipe that will allow you plenty of time to get ready in the morning.
More Easy Breakfast Ideas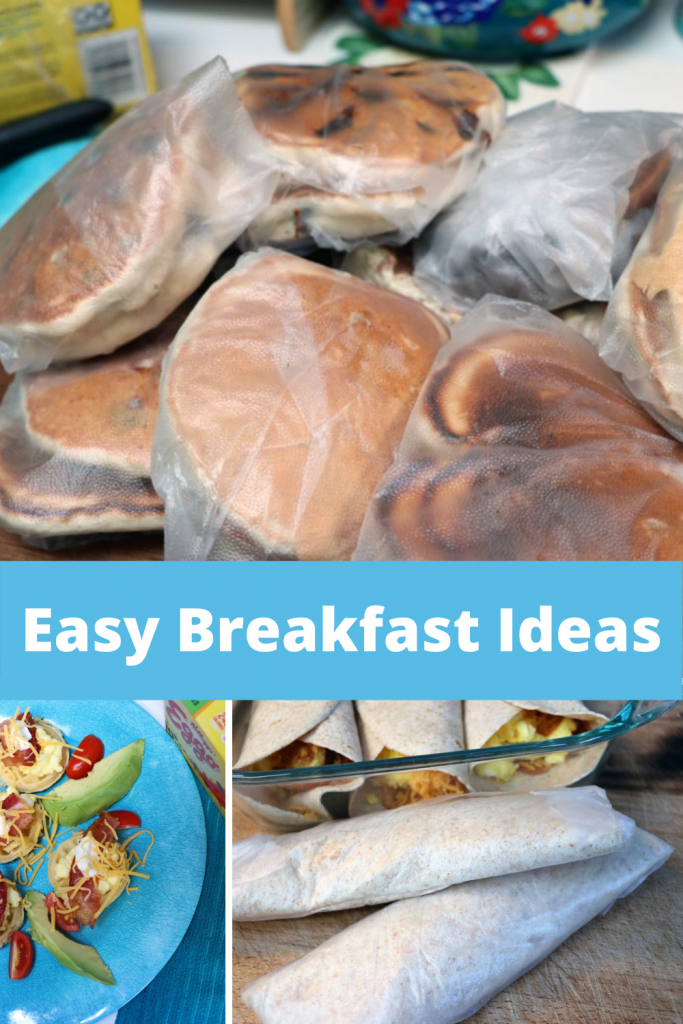 If you want more super easy breakfast recipes, then stick around a while! There will be new recipes added every week.
If you want more breakfast recipes now, head over to Pinterest and make sure to follow me on Instagram to stay up to date with every new recipe as soon as it comes out!
You can even drop me some ideas and let me know what kind of recipe you want to see me make next.