These muffin pan pancakes are the perfect make-ahead breakfast to grab and go on busy school days! Top with fruit, chocolate, or sprinkles!
Get the full family-friendly recipe below and share your favorite muffin modifications by tagging me on Instagram!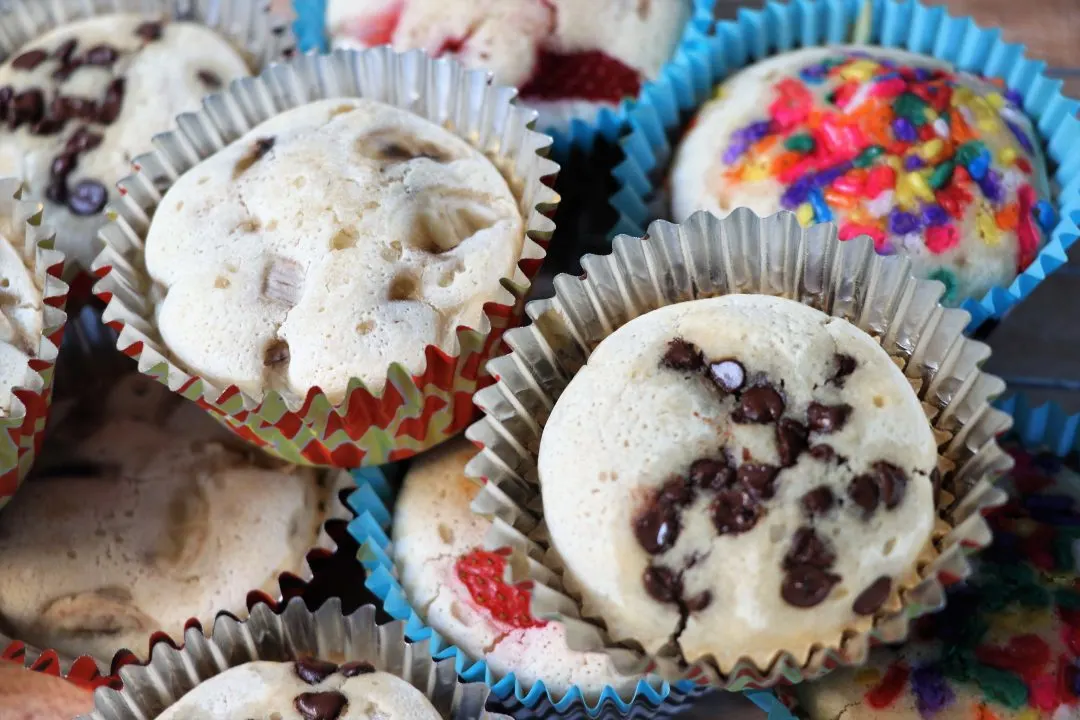 Lately I have been all about sharing some fun back-to-school lunch ideas. While lunches are important, I would say it may be even more important to make sure the kids have a good breakfast before school.
I don't know about you, but I don't have the time to make a full breakfast every single morning before school. That's why I have taken up pre-making breakfasts for the week. There are a few that I like to rotate between, but my daughter's favorite so far has been these easy muffin pan pancakes.
Muffin Pan Pancakes
While these probably aren't the healthiest of breakfast options, they are extremely easy and really fun! Once in a while, it is fun to have pancakes instead of something healthier, so why not!
The best part about these little guys is that they can be easily customized! Mix in any topping you want… Fruit, chocolate, sprinkles… Make them fun and make them your own!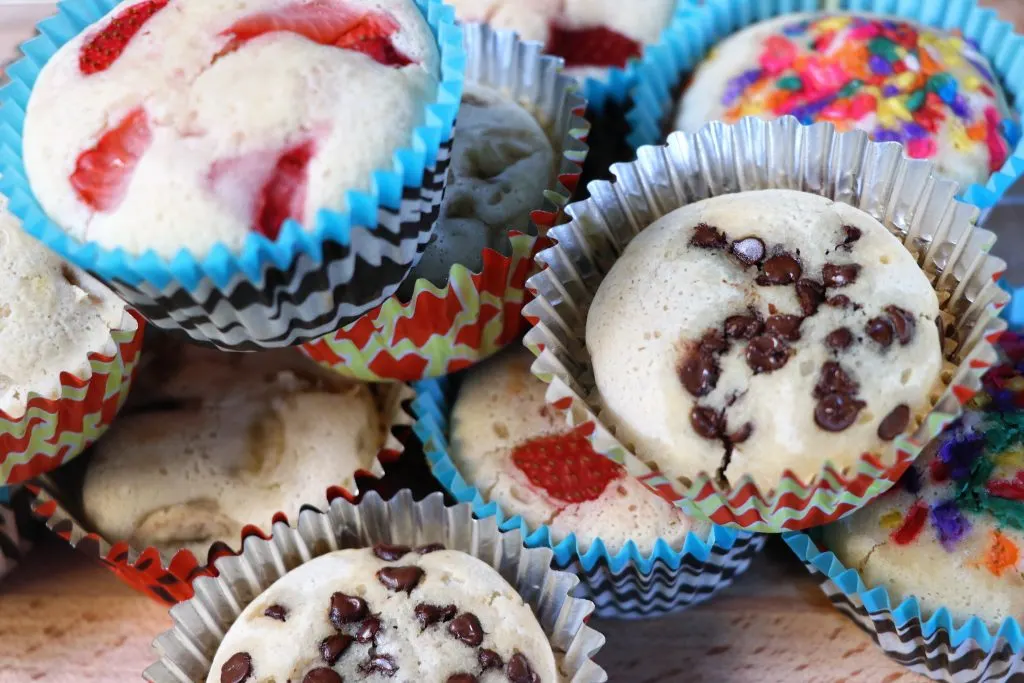 Easy Make-Ahead Breakfast
To make these muffin pan pancakes, you really only need a few things. I used an already done pancake mix, but you can feel free to make your own if you prefer. Along with the mix, you will need some syrup, a muffin pan, and of course your favorite toppings.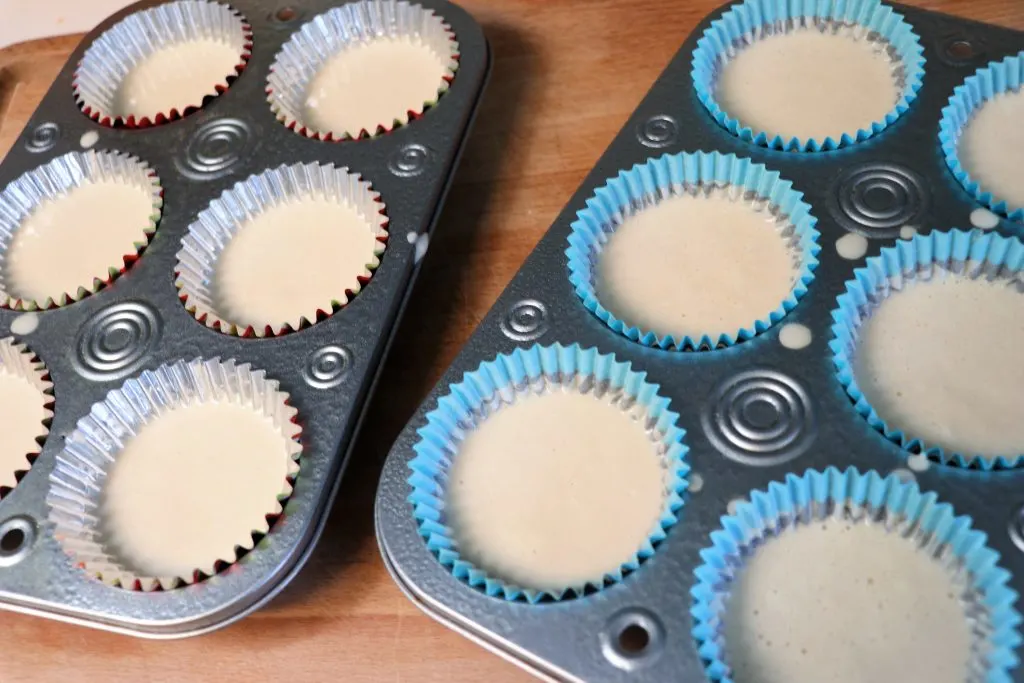 First, you need to preheat your oven to 350°. While it is heating up, make your pancake mix according to the directions on the box. Add in 1-2 Tbsp of syrup, depending on how sweet you want your muffins to be.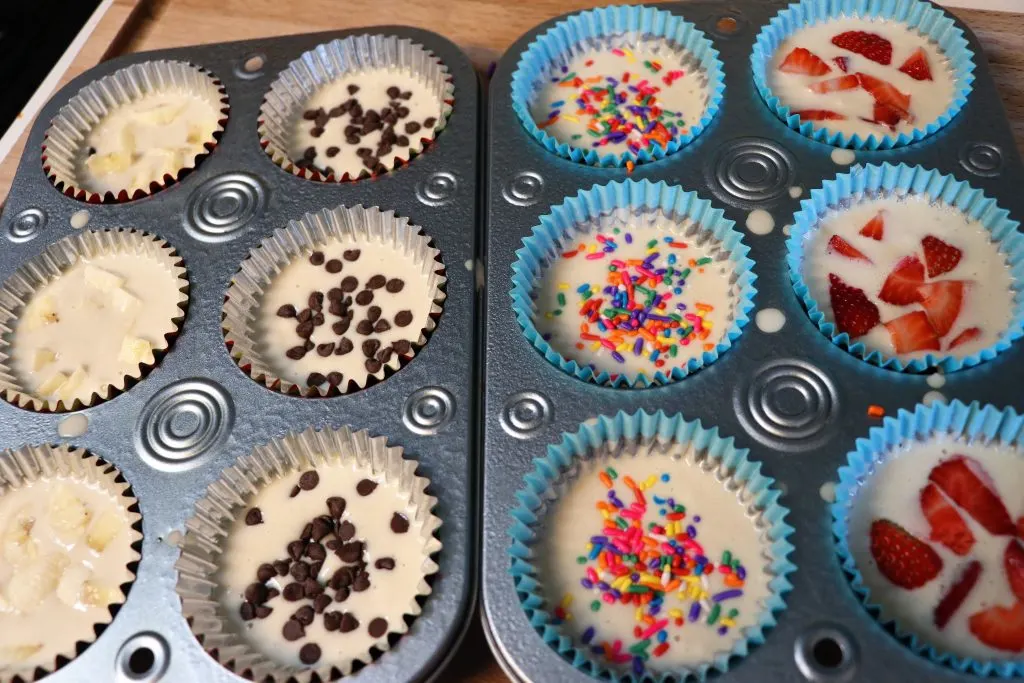 Pour your mix into the muffin pan. I prefer to use paper wrappers to keep the mess at bay, but that is really just a personal preference. Once you have your mix in the pan, go ahead and top with whatever you desire! I used sprinkles, strawberries, bananas, and chocolate chips.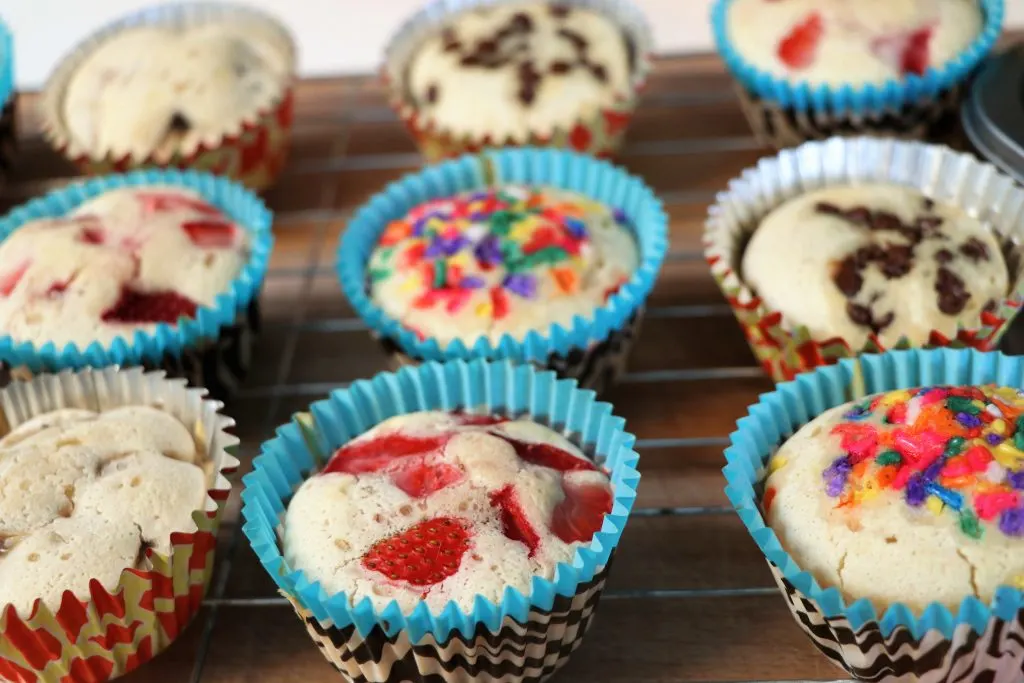 Bake your muffins for about 20-25 minutes, or until they have a light brown around the seams and a toothpick comes out clean from the center.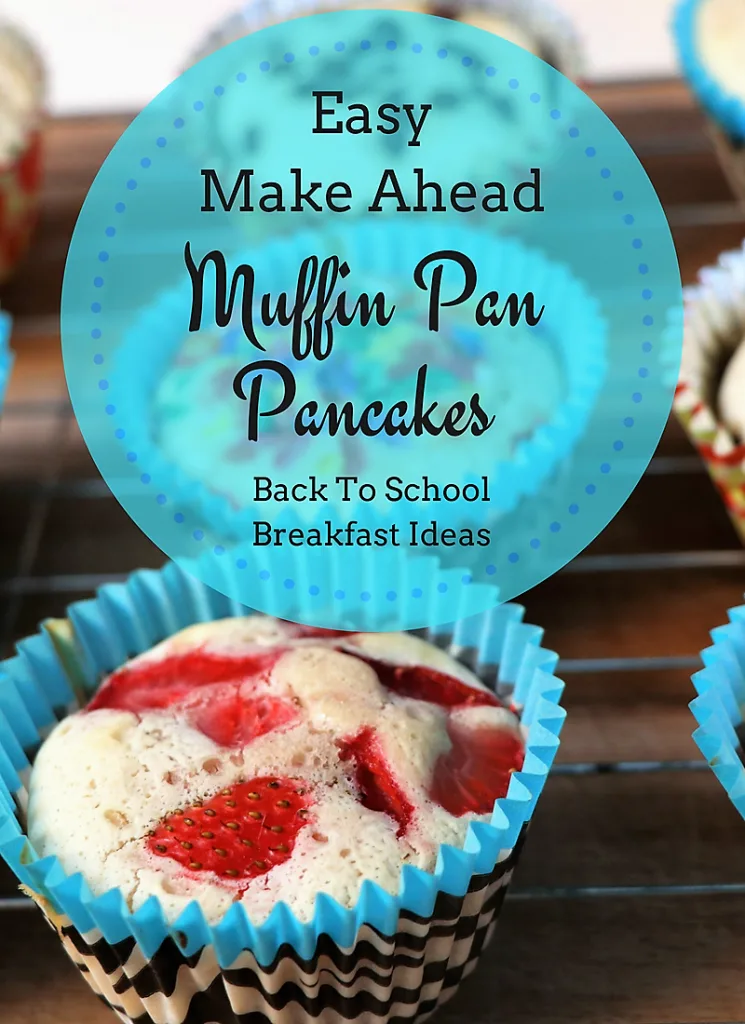 Let them cool and enjoy! If you want to have them for the whole week, these freeze very well. When you want to eat one in the morning, just toss it in the microwave or toaster oven for a minute and enjoy. Don't forget to remove the wrapper first though when you heat them up!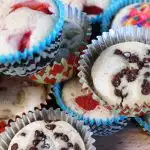 Muffin Pan Pancakes
Make ahead muffin pan pancakes
Ingredients
Pancake Mix

make to box instructions

1-2

Tbsp

Maple Syrup

Toppings Of Your Choice
Instructions
Make the pancake mix to the box instructions, and mix in your maple syrup.

Pour the mix into your muffin pan, and top with toppings of your choice!

Let cool and enjoy or freeze for easy weekday breakfast!