Summer time, for me, means seafood! Being a Florida native, I am a sucker for good seafood. Anything with salmon, shrimp, or crab just has my heart and pleases my taste buds. One of my absolute favorites is a good crab cake! I have been wanting to make crab cakes something fierce, but alas I just haven't had time to go get good fresh crab to make them myself. I didn't let it deter me though, and I ended up swapping out my protein to try and make some pan fried shrimp cakes instead!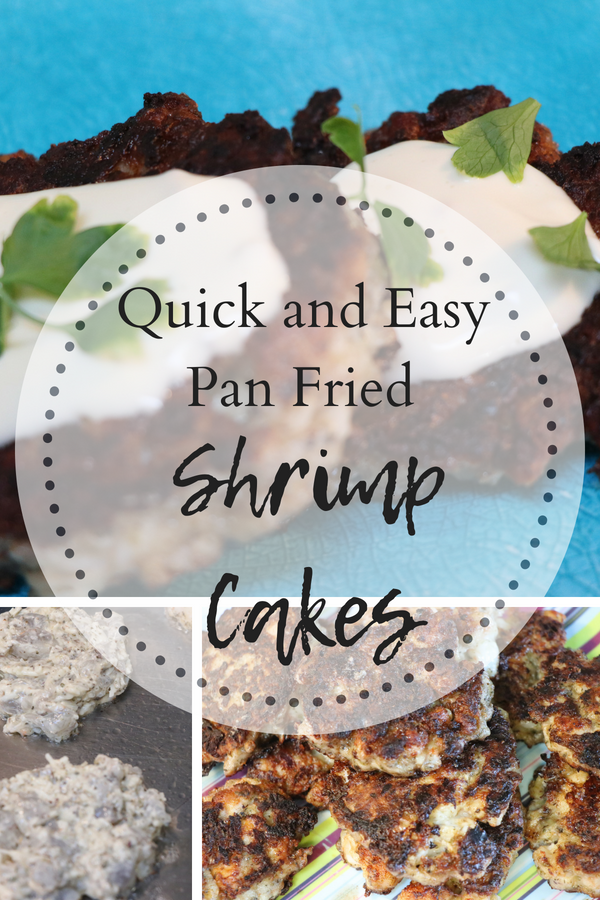 Pan Fried Shrimp Cakes
Y'all, these pan fried shrimp cakes are the things of summer dreams! Crispy and light but packed with flavor… Oh and did I mention they are super easy to make as well? Minimal prep time, and super fast cook time! These are perfect for a weeknight meal for any seafood lover, and they are easy to customize to your personal taste! Want to spice it up? Mix in some Cajun seasoning to the mix! Looking for a more southwestern vibe? Cilantro and lime are perfect to spice this shrimp cake up a bit.
These little guys are delicious and the perfect base to make a ton of different meals! So if you are a seafood junkie like me, then these pan fried shrimp cakes are the treat for you!
Ingredients
To make this basic dish, you only need a few things which you may already have in your pantry. Now, if you want to add in a little extra, you will need to grab those as well, but if you want to make it as just a simple shrimp cake, then these are all you need.
1 Lb Shrimp
1 Egg
1/4 Cup Mayo
1/4 cup Flour or Bread Crumbs
1 Cup Italian Shredded Cheese
Seasoning to Taste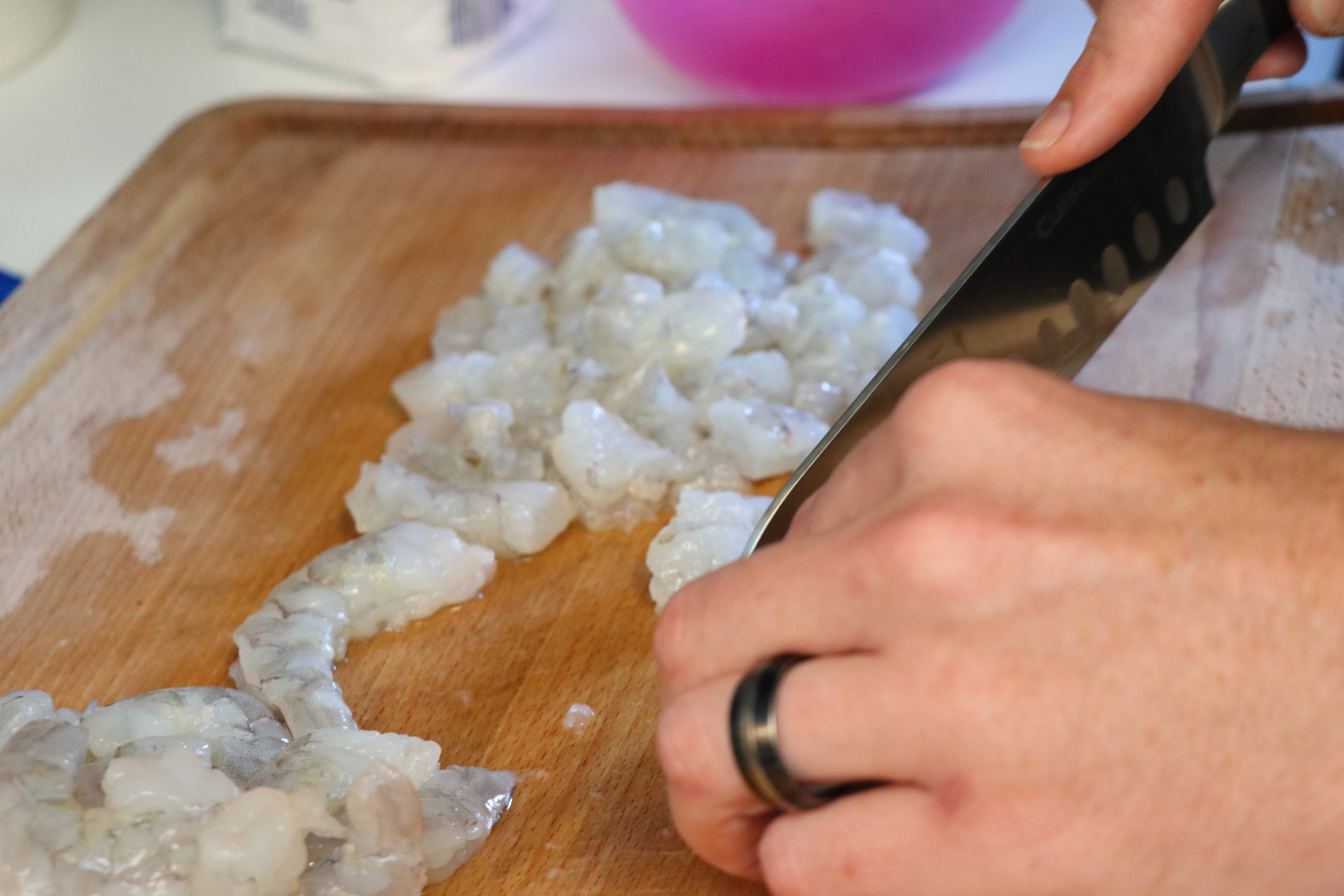 Make Your Cakes
First thing's first, you want to dice up your shrimp! Once you make sure they are peeled, deveined and have no tails on them… Dice your shrimp and place them in a large mixing bowl.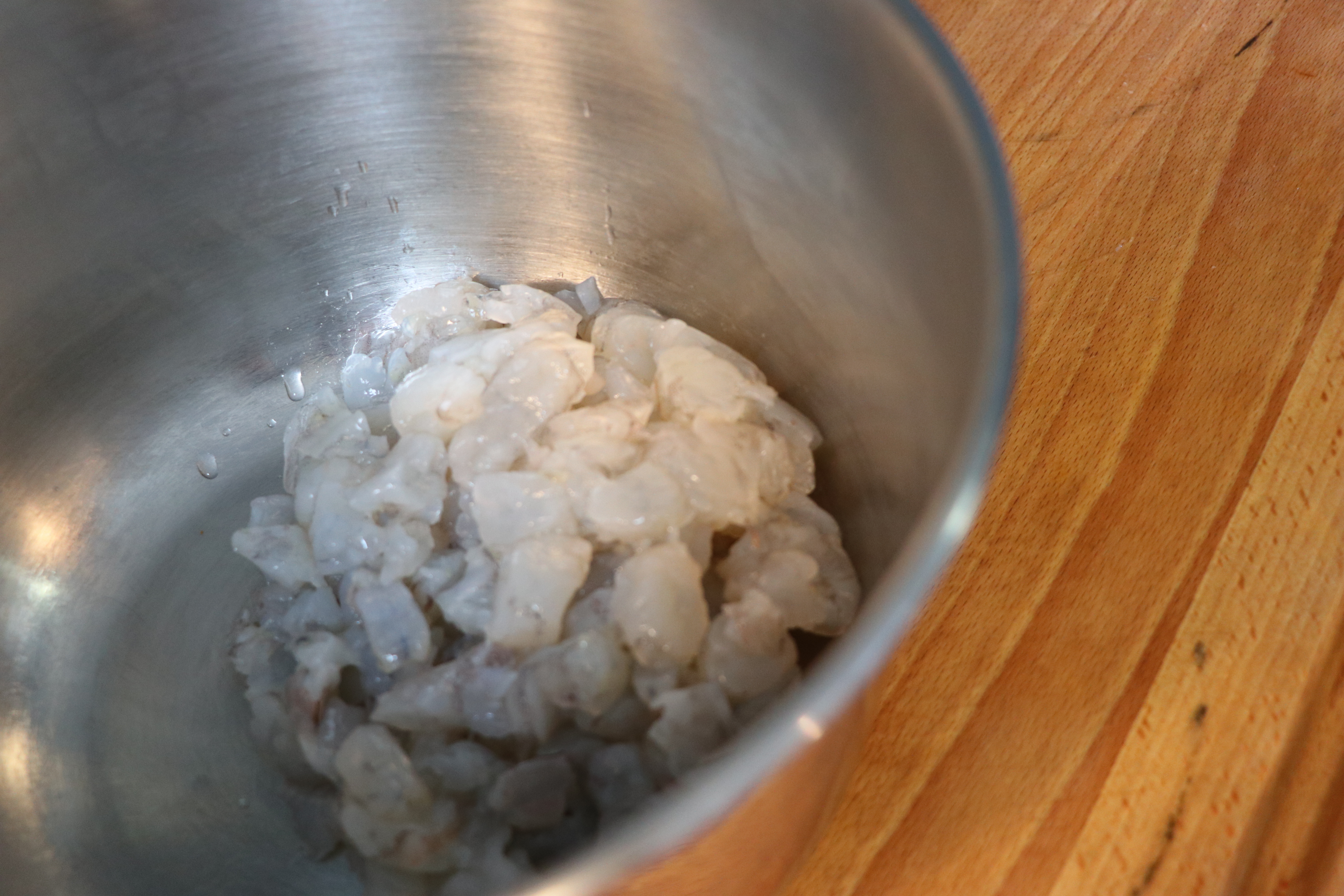 Fold in the egg, flour ( or breadcrumbs), mayo, cheese, and your seasoning. For my seasoning, I used Italian seasoning, salt and pepper. We kept it super simple and fresh, but seriously feel free to add in any seasonings you want!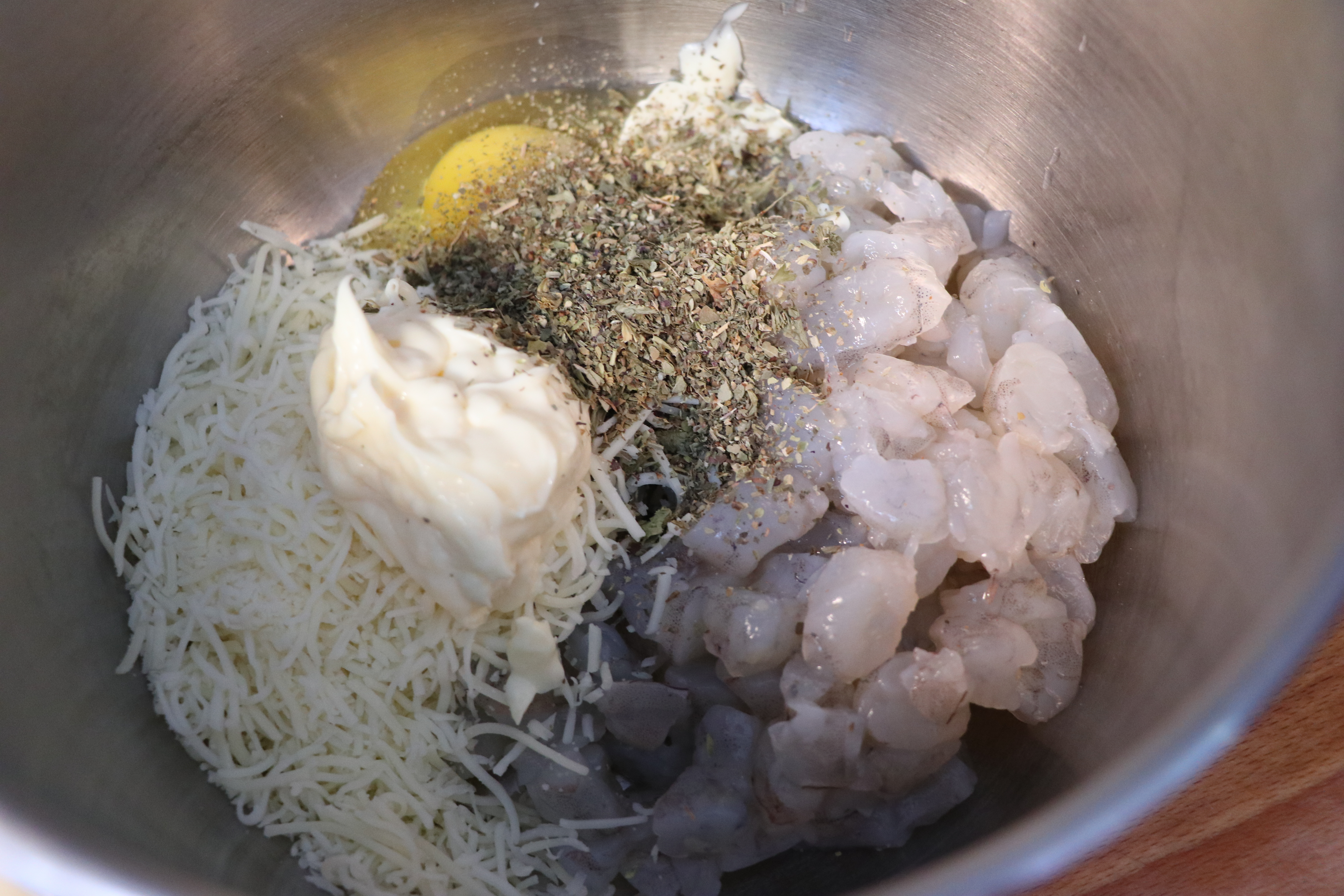 Once you have all of your ingredients folded together, it is time to create your shrimp cakes. I like using an ice cream scooper, but a large spoon will work just fine! Drop your cakes into an oiled and heated pan and cook for about 3-4 minutes per side or until it is nice and browned. Shrimp doesn't take a lot of time to cook through, so this will make for a super fact cook time!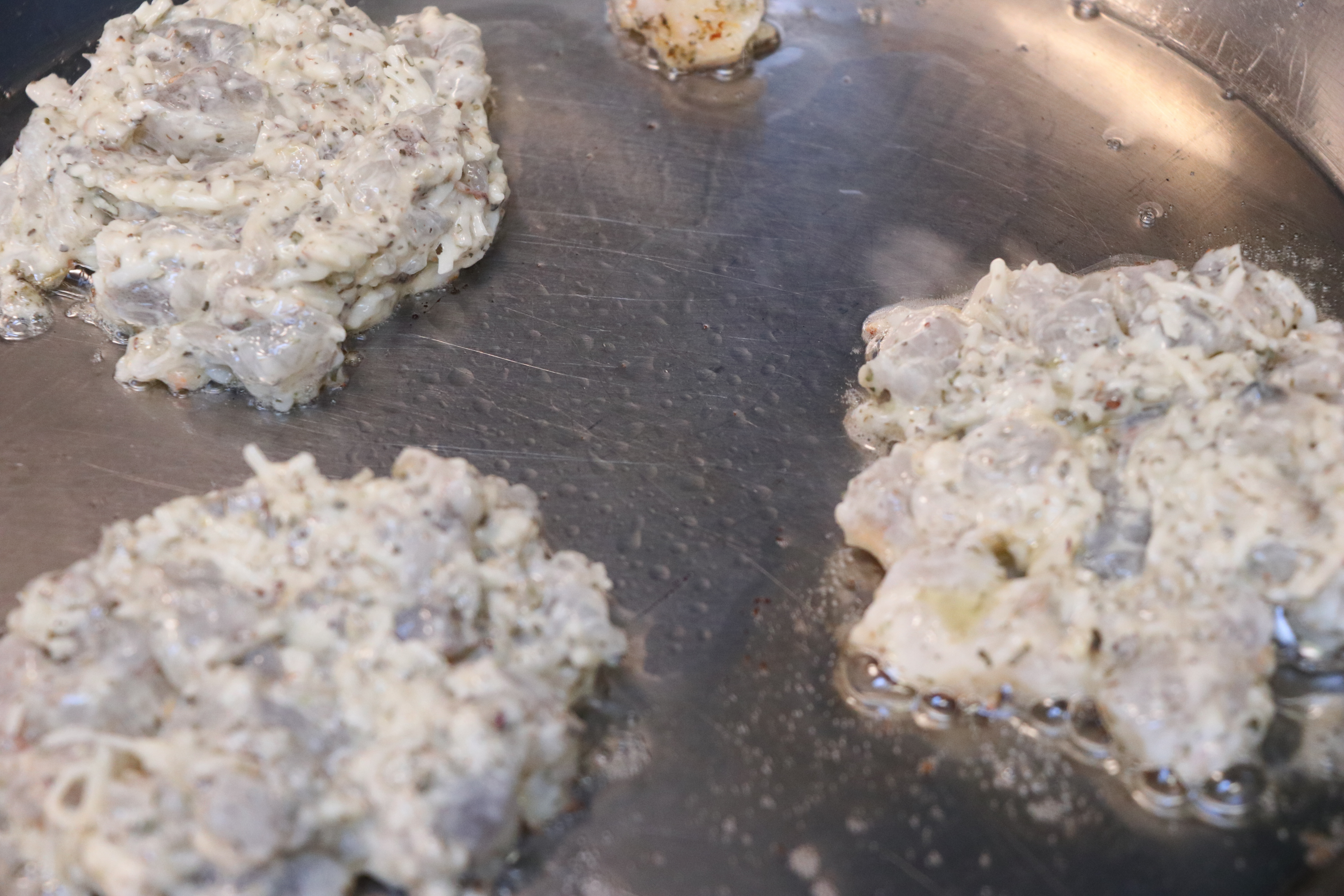 Once your shrimp cakes are done, let them cool for a minute and then enjoy! We made a lime sauce to top them with, which ended up being super delicious! If you are a coconut fan, you can even top them with this red lobster inspired Pina Colada sauce!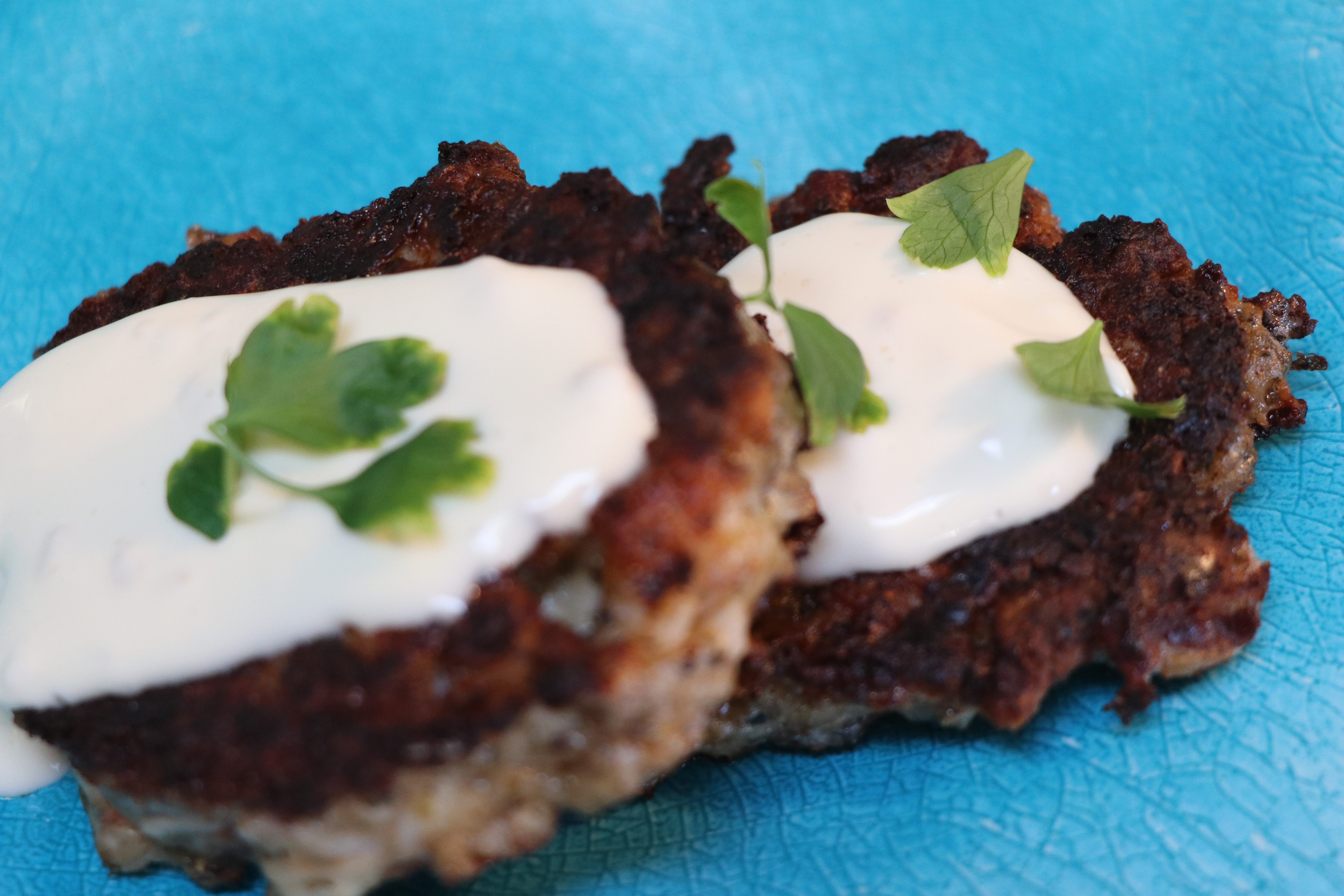 Full Printable Recipe Here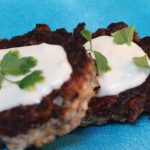 Quick and Easy Southern Pan Fried Shrimp Cakes
Quick and Easy Southern Pan Fried Shrimp Cakes
Ingredients
1

Lb

Shrimp ( peeled, deveined)

1/4

Cup

Flour or Bread Crumbs

1/4

Cup

Mayo

1

Cup

Shredded Cheese

1

Egg

Seasoning To Taste
Instructions
Dice Shrimp While heating up an oiled pan

Fold in diced shrimp with the rest of the ingredients.

Scoop out with either an ice cream scoop or large spoon, and cook in each side for 3-5 minutes.