Springtime is here! That means longer warmer days and more outside playtime with the kids! Along with more playtime though, comes hungrier little humans!
For some reason, Spring means my kids want to eat more…maybe it is just me, but they can seriously eat all day long. I am pretty sure they have hollow legs, but I don't mind it as long as they are eating healthier snacks instead of junk!
One thing I love to do is shop the Fresh From Florida produce at my local Publix to stock up on all the healthy, seasonal foods to keep my kids going!
On this day, I decided to try something new with my kids and grabbed a recipe from the Fresh from Florida website. This simple, yet delicious mini fruit pizza ended up being something both of my kids loved! Fresh, healthy, and just the right amount of sweetness.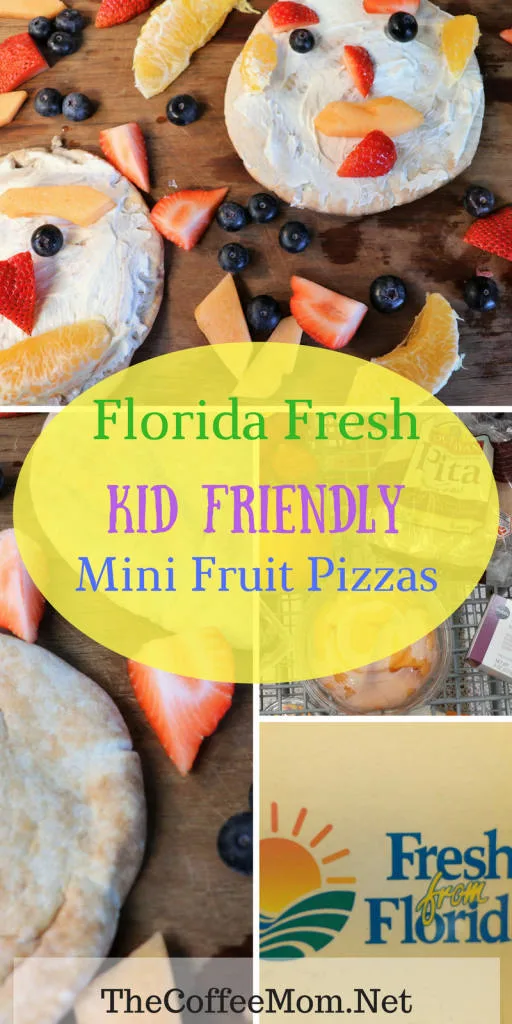 Fresh From Florida
Spring break may be over for my kids, but we are still so happy for warm weather and longer days! When the days are longer, my kids spend much more time outside! Running, playing, riding bikes… just a few of the fun things my kids spend their afternoons doing during the Springtime. While I love that my kids are outside more and being active, there is one "downfall". THEY ARE ALWAYS HUNGRY! I end up with two hollow-legged bottomless pits who want nothing more than to continuously snack.
In order to satiate the starving beasts, I try to offer healthy food options. Not that they don't enjoy a good cookie or chip, but those are not their options most of the time! Fruits and vegetables will always be their first option when they ask for a snack! While they may not love the idea all of the time, they usually don't complain (much).
During these days with starving children, I like to stock up on locally grown Fresh from Florida produce from my local Publix grocery store. They really are the best grocer in the area I think. I can get fresh, local, fruit and vegetables…Feed my kids healthy options…AND support our local farmers.
Kid-Friendly Mini Fruit Pizza
Since my children are always hungry, we decided to try out a new recipe! We headed off to Publix to get everything we needed for these mini fruit pizzas from the Fresh from Florida website. The kids and I chose to do something sweet and fruity, so mini fruit pizza fits the bill perfectly! We grabbed all of our ingredients, and then headed home to try this out!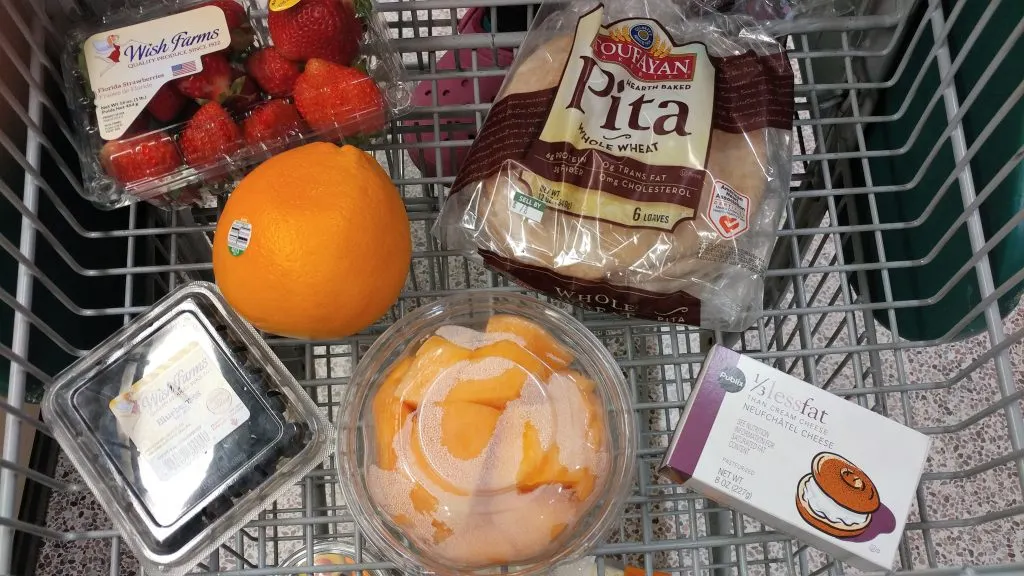 I was pleasantly surprised at how easy these were to make! Y'all know I love easy recipes, and this was easy for sure! All I had to really do was cut up fruit, mix together cream cheese with some vanilla extract, and build a "pizza".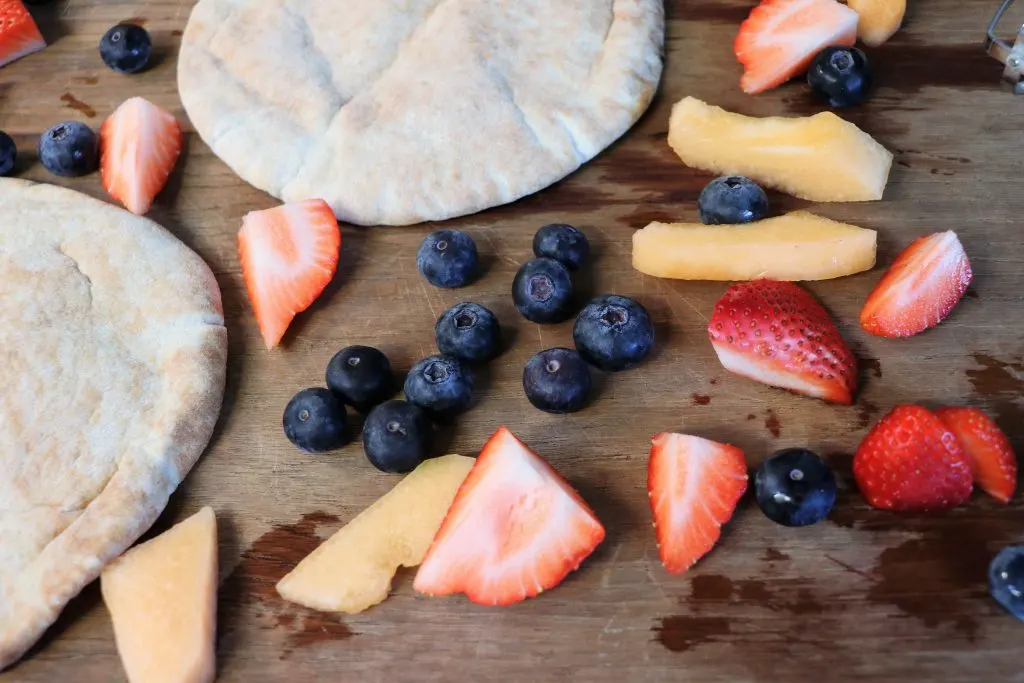 My kids gobbled these up! Sweet, but not too sweet.. and I did not feel terrible giving them a "big" dessert. Mini fruit pizza is a perfect snack, dessert, or even breakfast really! I love how versatile it is! This will totally be a staple in my home from now on!
Oh, and did I mention we got to make funny faces out of the fruit?!?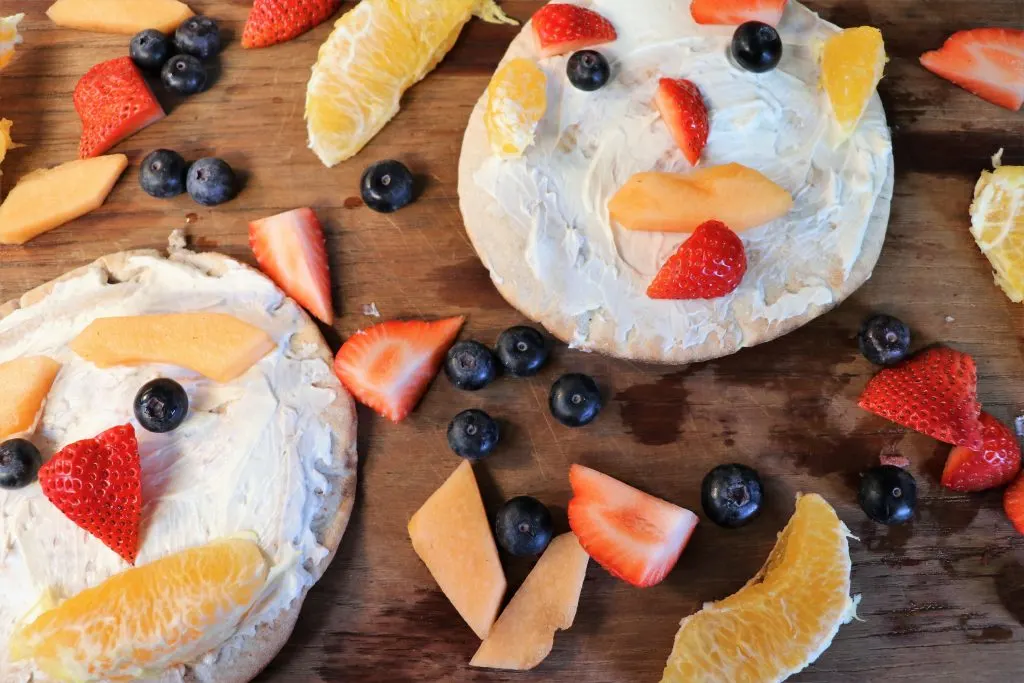 Mini Fruit Pizza
Kid friendly mini fruit pizza is an awesome snack option or even as a dessert!
Ingredients
Pita Bread

Strawberries

Cantaloupe

Blue Berries

Oranges

Cream Cheese

1

tsp

Vanilla Extract
Instructions
Mix together the cream cheese and Vanilla extract

Top your pita bread with the spread

Top with sliced fruit of your choice