The Holidays are over and a New Year has begun. As much as I love Holiday food, I have been needing a break. I don't want turkey for a while right now, so I have returned to my trusty favorite, tacos! Now, as some of you may know I am a Chipotle fanatic. My favorite thing at Chipotle though, is the corn salsa. I could just eat it every day and be one happy mama. Unfortunately, I can't eat at Chipotle all the time, so I decided to do my own little copycat recipe with a twist. This black bean corn salsa is so delicious, easy to make, and really similar to the Chipotle corn salsa.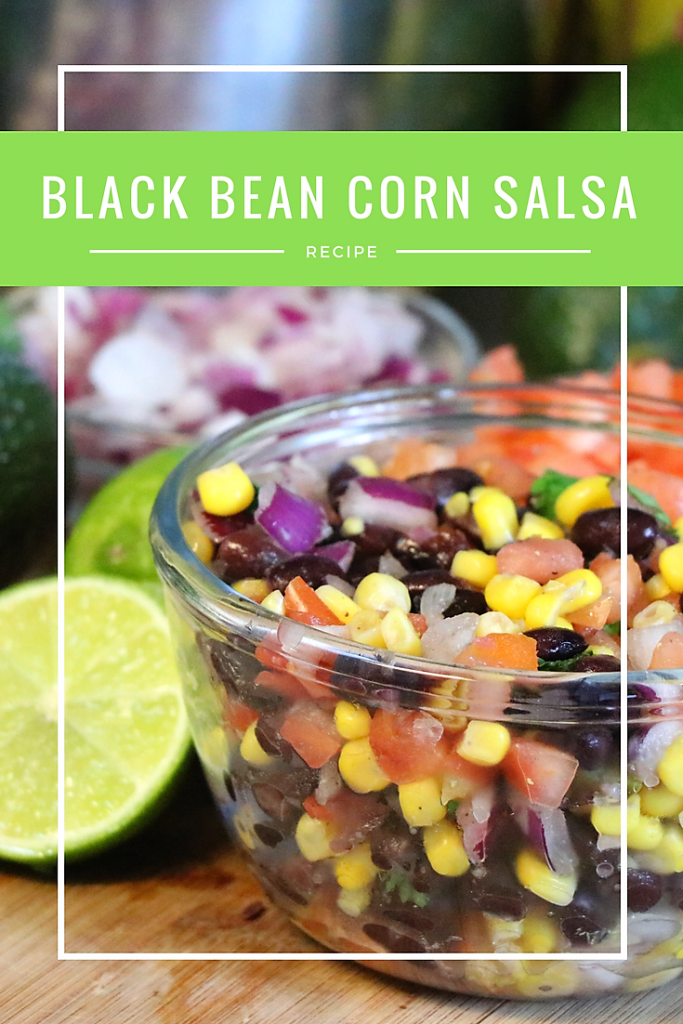 Black Bean Corn Salsa
As I have said before, I am a sucker for Mexican or Tex-Mex food. If you were to call me up and invite me to go get tacos, I will always respond with a resounding yes. It seems my daughter has inherited my love of tacos as well, since she seems to always ask for tacos for dinner. One of our favorite places to go is Chipotle for a quick meal, but going out often just isn't something that we can do. Since we can't go out all the time, I do the next best thing; make copycat recipes.While my black bean corn salsa isn't an exact copycat, it is inspired by the Chipotle corn salsa.
The inspiration comes from the use of corn, lime juice, cilantro, red onions and jalapenos. If you stop there, then you basically have an exact copycat recipe. While this version is delicious, sometimes I want a little more. The addition of black beans and diced tomatoes, seem to really up the flavor level of this dish.
This is such a simple dish but also extremely versatile. I love to use black bean corn salsa on my tacos, with fajitas, on top of nachos, or even just with some tortilla chips.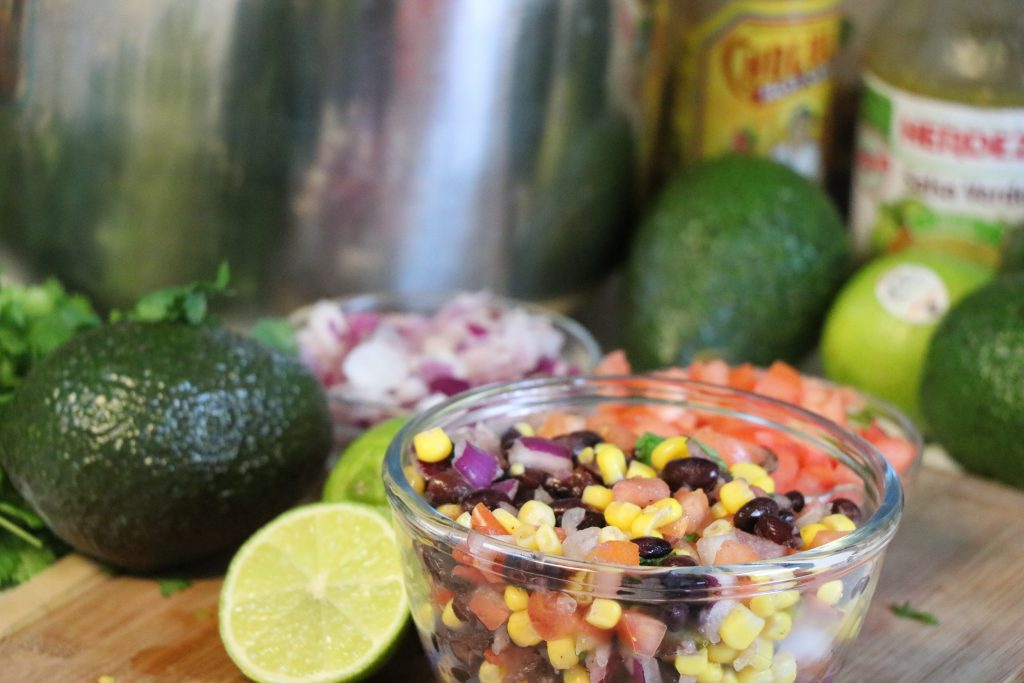 Be Prepared, It Makes A Ton
I will say though, this recipe makes a ton! Every time I make it I end up with enough salsa to last me a week or more. Because it makes so much, I like to make a batch and use it for some lunch prep for the week.
One super simple and delicious lunch that I love to make is black bean corn salsa quesadillas. To make these, all you need to do is get tortilla shells, you can use corn or flour depending on your preference. Just place some of the black bean corn salsa and a helping of cheese onto one flat shell and top with another shell. You can then freeze them and store them for later. When you are ready to eat them, just grab one from the freezer, and heat it up in a skillet on both sides or you can pop it into the oven or a toaster oven.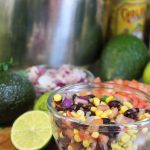 Black Bean Corn Salsa
Chipotle inspired black bean corn salsa
Ingredients
1

can

Black Beans

rinsed

1

can

Corn

drained

1

Lime

Cilantro

1

Diced

Tomato

1

Diced

Jalapeno

seedless

salt

pepper

1

Diced

Red Onion
Instructions
Drain and rinse your black beans and corn and add to a bowl along with diced tomatoes and onion.

Remove jalapeno seeds and dice. If you don't have a fresh jalapeno, feel free to used pre diced jalapenos. Add to the bowl

Add in the juice of one lime and salt and pepper to taste.

Mix in roughly chopped cilantro to taste and enjoy!
I love this easy recipe, especially since I can use it for so much!
Copycat recipes are something that I really enjoy trying out. Now I want to know if you have any popular copycat recipes that I can try out! If you do, leave them in the comments below!