This is a sponsored post written by me on behalf of Jif® and Smucker's®. All opinions are mine alone. #BetterTogetherPBandJ #WeAreBetterTogether #CollectiveBias
Back to school is upon us. Some may have already started, and some are awaiting the day that they will be sending their little ones back to school. One thing we all have in common though, is the desire to send our little ones off with easy and fun back to school lunches. A back to school lunch doesn't have to be elaborate. I know we all see those insanely beautiful and intricate lunchboxes on Pinterest, but that's just not me. In my home, we prefer classic and simple lunches that are guaranteed to please a child's pallet.
Back To School Lunch Ideas
Since my daughter will be going to Kindergarten in just a few short days, I have been frantically preparing everything. From school clothes to supplies and back to school lunches, nothing has been forgotten. Now, my daughter prefers simple lunches, which makes me happy! With only a few days left until the first day of school, I headed off to finish up my lunch shopping and preparations.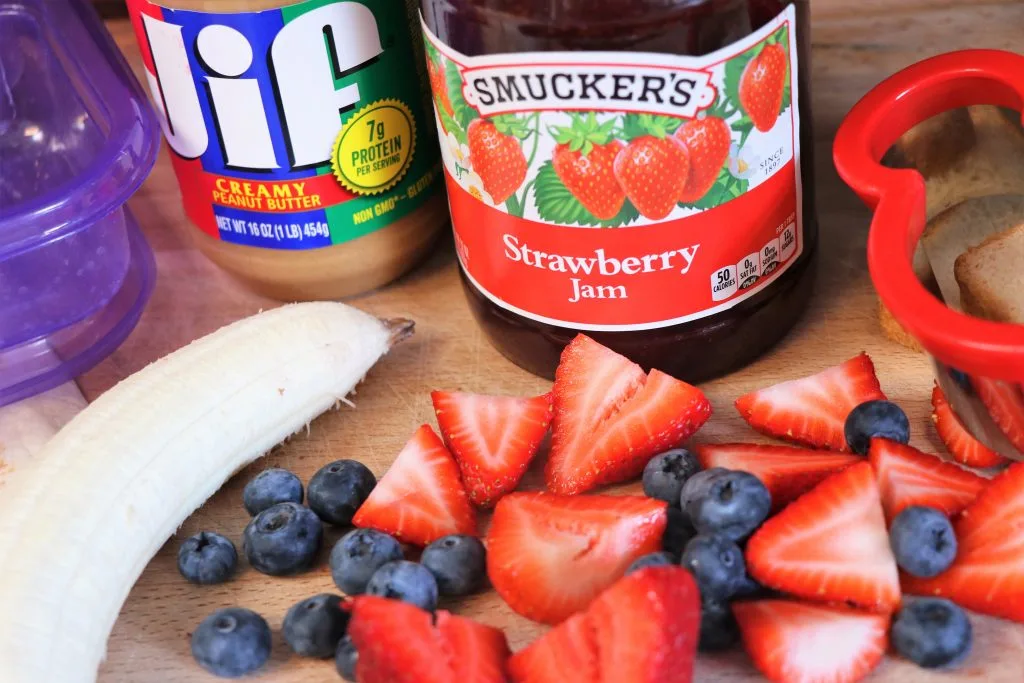 Save Money On School Lunches at Dollar General
Y'all already know, I am a mama that loves to save money! If I can save money on food, I will do it. So when it comes to my back to school lunches, y'all know I wont be paying full price. In order to create my daughter's favorite traditional lunch, I headed into my local Dollar General to pick up some Jif® Creamy Peanut Butter and Smucker's® Strawberry Jam. Peanut butter and Jelly are classic lunchbox staples, and right now, Dollar General had an awesome digital coupon available for you to save $1.00 when you buy both Jif Peanut Butter & Smucker's Fruit Spread.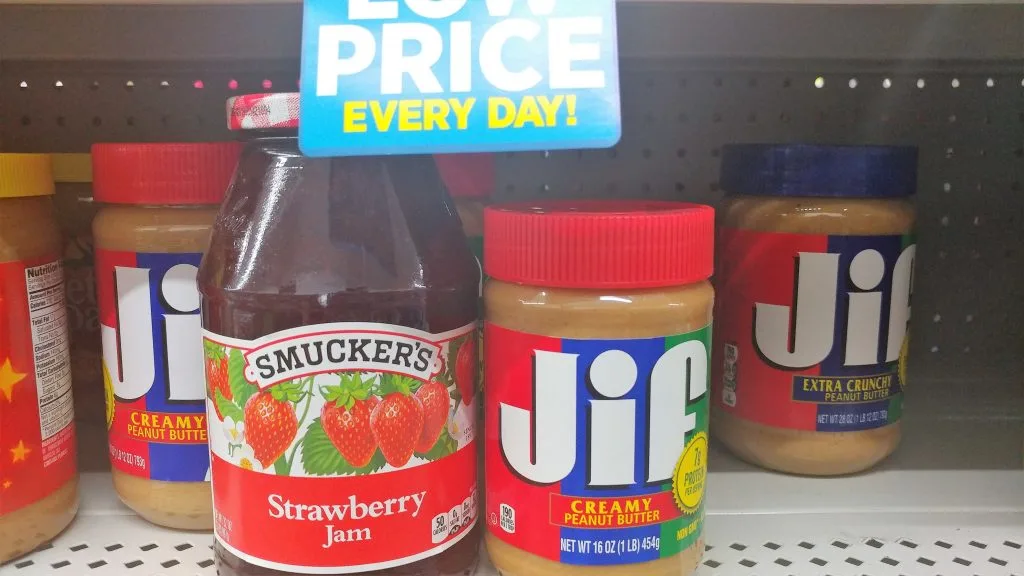 Making A Classic Fun
Even though we love classic and simple lunches, that doesn't mean they can't be fun too. With just a few minutes, you can make your child's back to school lunch something special that will make their day.
Peanut Butter Jelly Shapes
One think I love to do is to use large cookie cutters to create fun shapes in the peanut butter and jelly sandwich. This takes literal minutes to do, but your child's face will light up when they see their lunch in a fun shape. I promise, it is the little things that truly matter.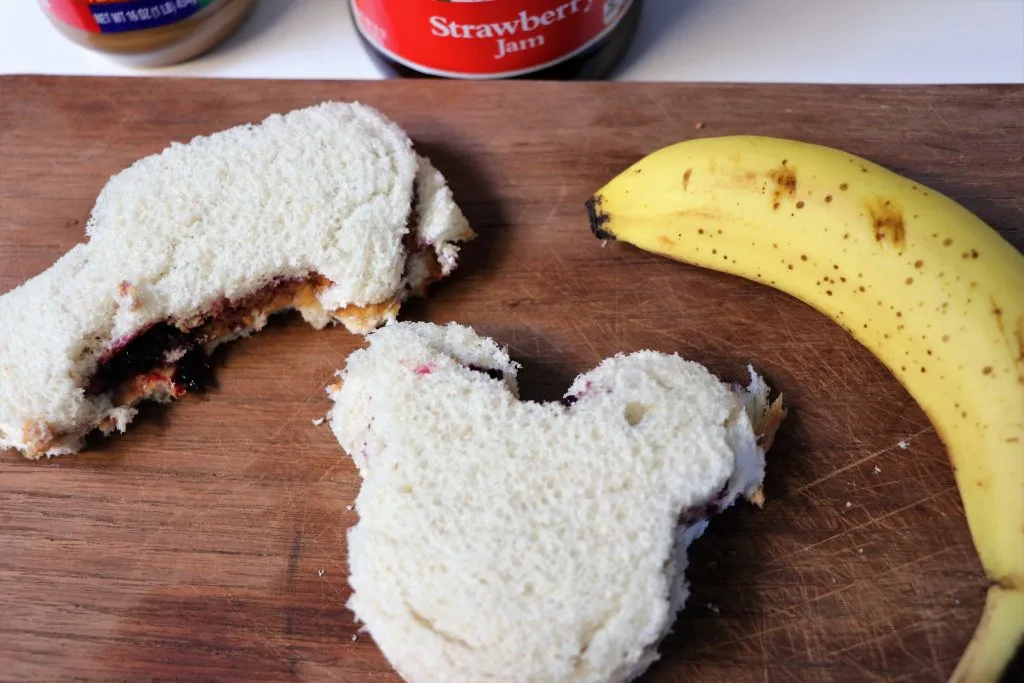 Peanut Butter and Jelly Roll-Up
Another fun and easy way to amp up a back to school lunch is to make a peanut butter and jelly roll-up. Not only does this look cute, it is less bread and tastes delicious. Make your roll-up like you would do any other sandwich. Spread your JIF on the entirety of your flatbread, then top it with the Smucker's Jam. Roll it up, cut it in half, and you have a fun and easy back to school lunch for your little one.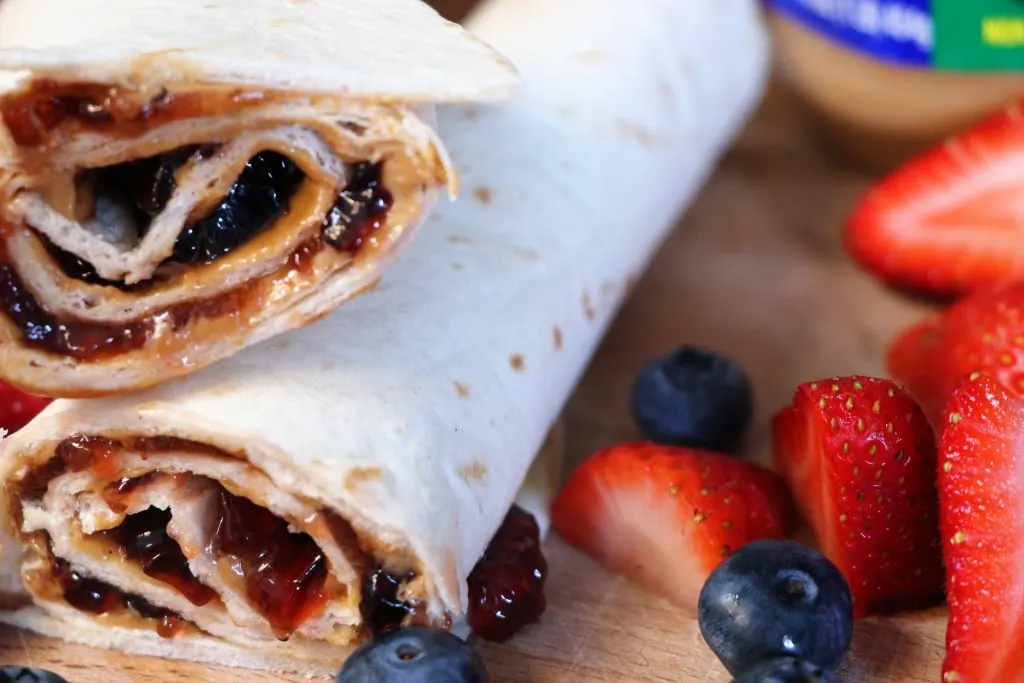 Add A Fun Note
I remember loving when my mom would leave a note in my lunchbox as a kid. Something so simple, can really make a child's day super special. Think about it, they open up their lunchbox and right on top is a note telling them how much you love them and to have a wonderful day. Even as an adult this would make me smile. You can feel free to be as creative as you want with your note. Using a card, sticky note, or decorative piece of paper.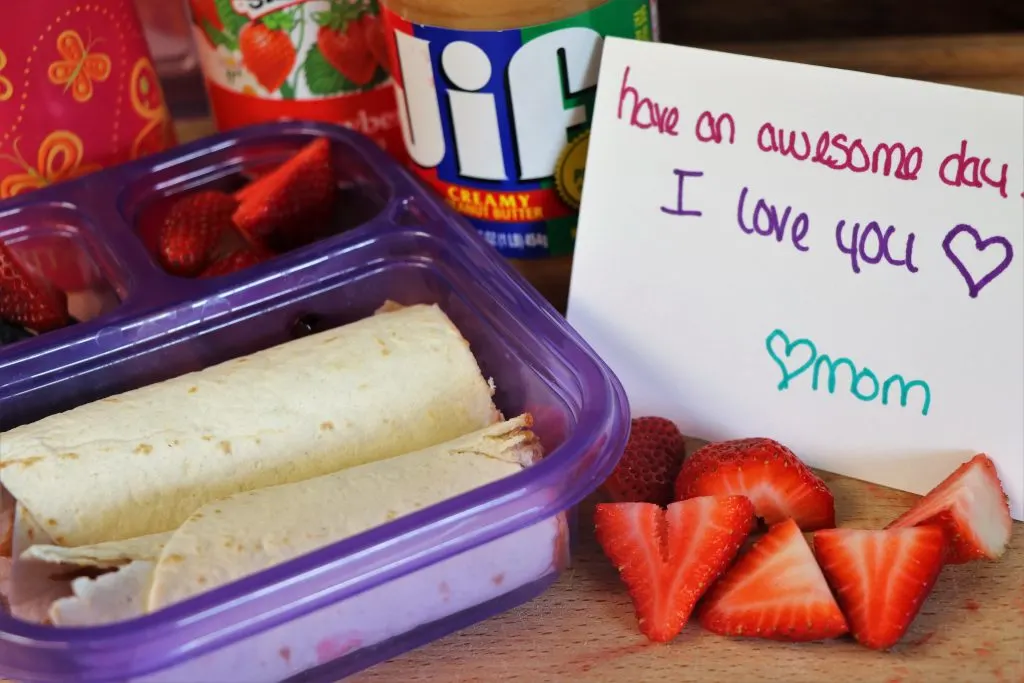 Making Back To School Easy
It seems like back to school lunches end up being one of the major points of stress for most moms. So many of us think we need elaborate lunches and have to spend exorbitant amounts of money… That couldn't actually be farther from the truth though. As moms, we can save money, create loving and fun traditional lunches, and send out children back to school with a smile. So if you are looking to save some money and make these or other delicious peanut butter and jelly creations, head over to your local Dollar General, pick up some JIF and Smucker's using the $1 off digital coupon, and rest easy knowing your child will be full and happy and your pocket won't be empty.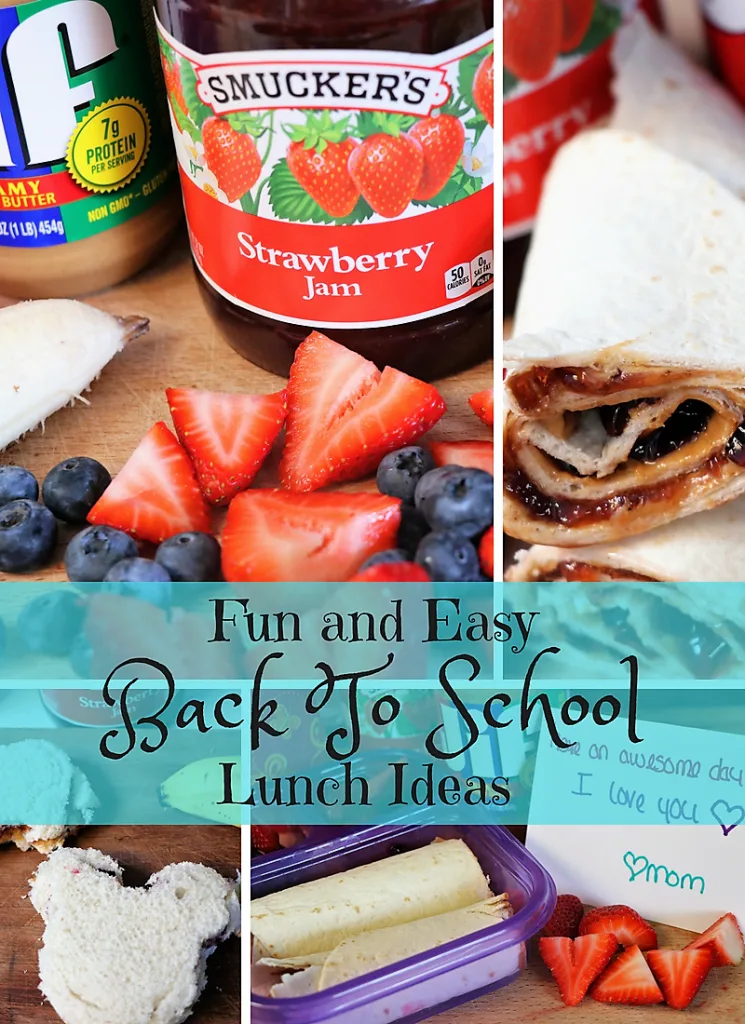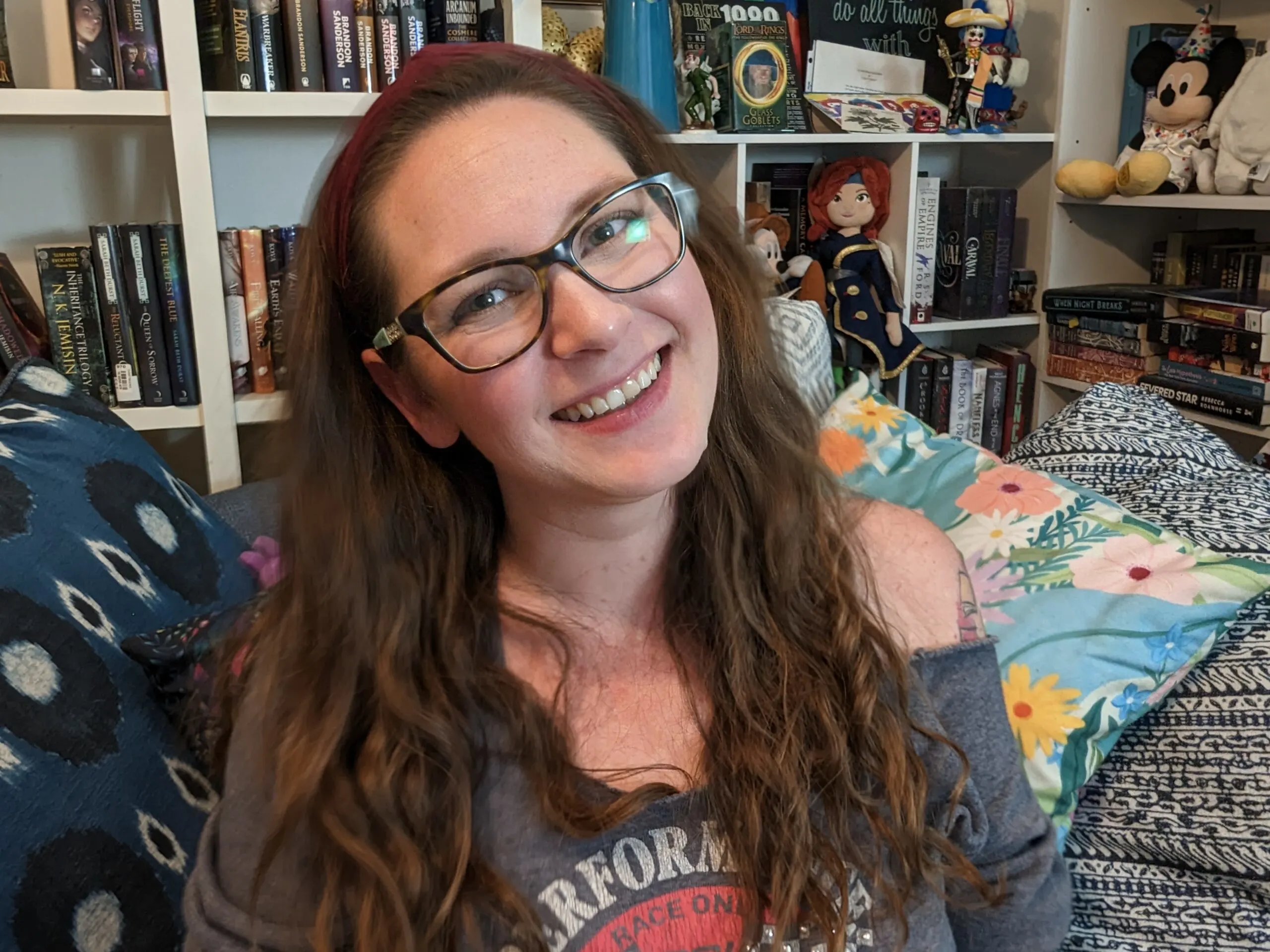 Jessi is the creative mind behind The Coffee Mom, a popular blog that combines parenting advice, travel tips, and a love for all things Disney. As a trusted Disney influencer and passionate storyteller, Jessi's authentic insights and relatable content resonate with readers worldwide.