Pineapple slaw is the perfect mix of sweet and savory. Simple to make and perfect to accompany different dishes such as pulled pork, fish tacos, and shrimp. The best part? It only takes about 10 minutes to fully make!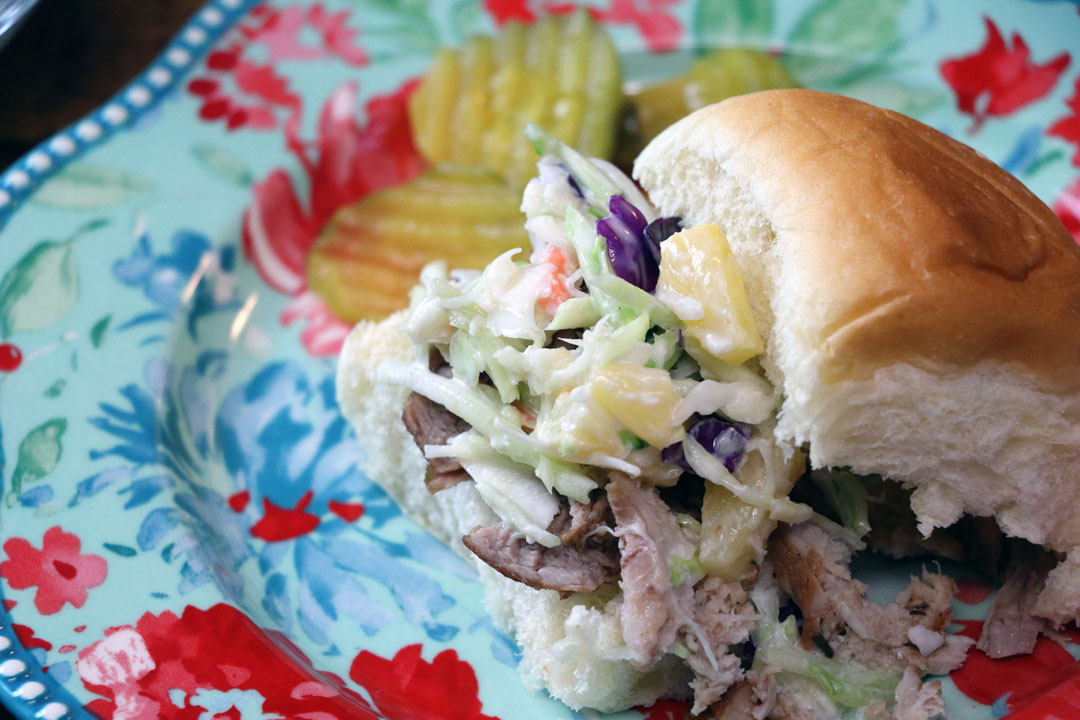 I love nothing more than a good slaw. It is a classic cookout food and can be made in so many different ways.
Slaw tends to be more savory, such as this cilantro slaw, but I also tend to really love sweeter slaw.
One of my favorites is this pineapple slaw. Complete with pineapple chunks and brown sugar, this is a perfect topper for pulled pork, fish, and shrimp! Make this for your next cookout and you will be the talk of the party for sure!
How to Make Pineapple Slaw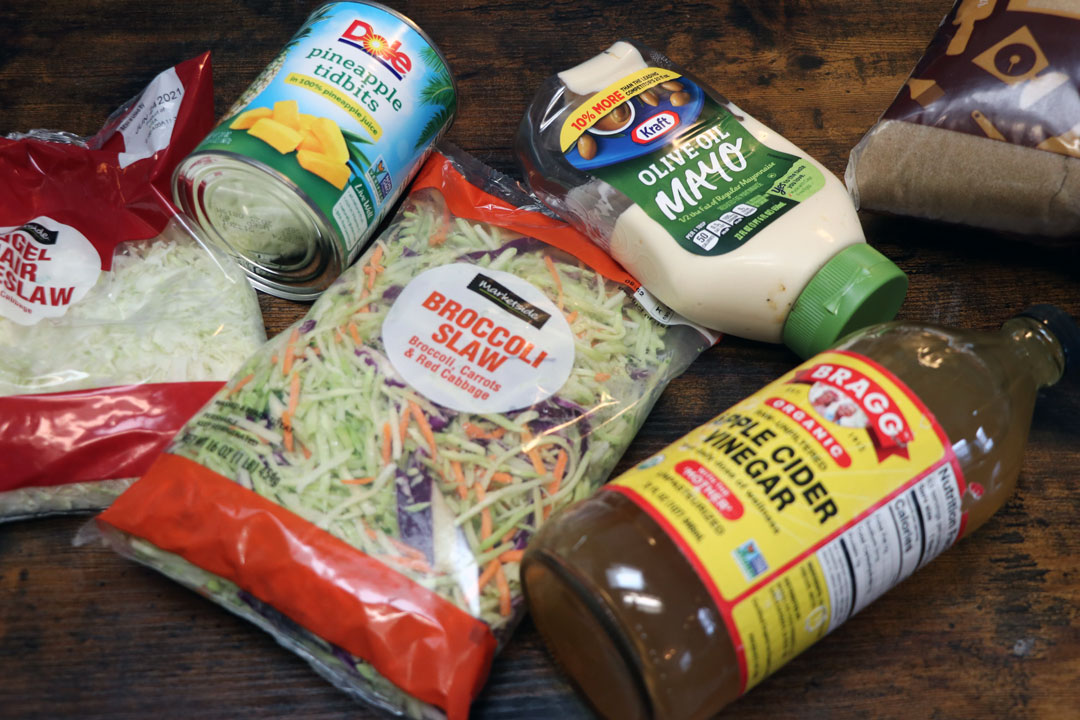 You really only need a few simple ingredients to make this. Most of them you probably have in your pantry already!
Broccoli Slaw and/or regular slaw mix.

Mayonnaise.

Apple Cider Vinegar.

Brown Sugar.

White Sugar.

Pineapple chunks.
And that is it! With those few things you have everything, you need to make a fresh pineapple slaw.
I ended up making a very large batch and used both bags of slaw mix, but for just a normal size batch I would recommend using just the broccoli slaw and leaving out the other.
The Easiest Slaw Recipe Ever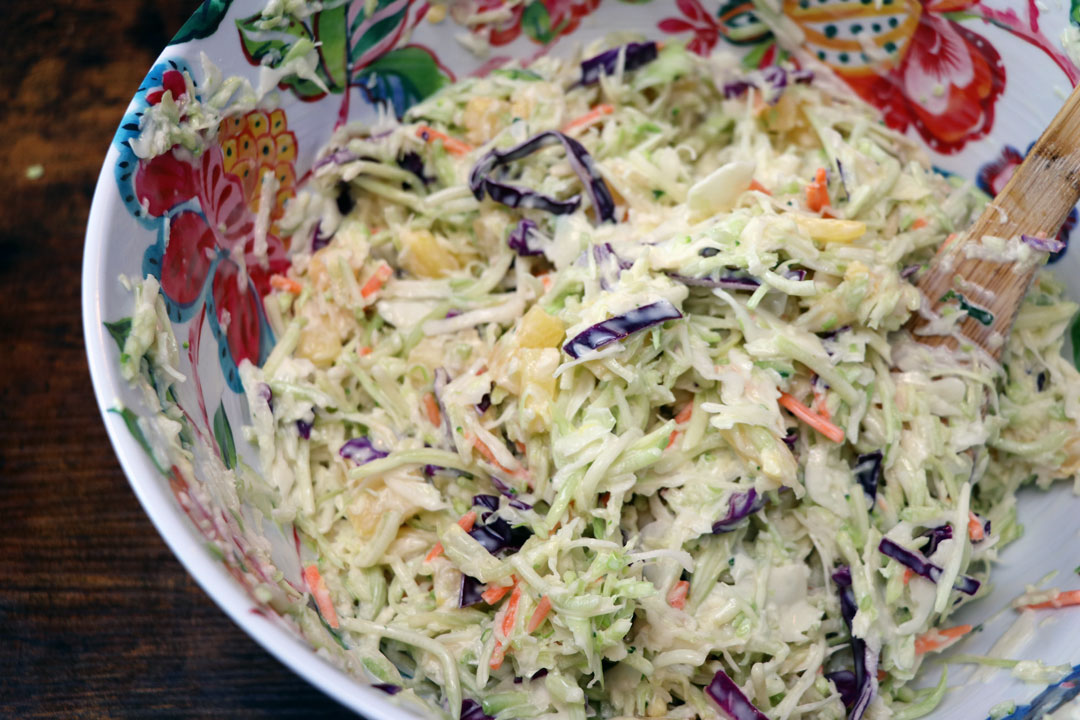 When I say easy, I mean it. There is no cooking involved! Just dump in your ingredients, stir and enjoy!
For recipes like this, I don't really measure. I like to eyeball my recipes so none of these measurements are in exact numbers, they are estimations.
When it comes to eyeballing ingredients, always start small and add more as you go. Remember, you can always add more but you can never take any away.
So start by putting your dry slaw into a large mixing bowl. Then you want to separate the pineapple chunks from the juice and set both aside.
Then start adding in your ingredients a little at a time. You will use roughly:
1/2-1 cup Mayo
1/4 cup Apple Cider Vinegar
2 Tbsp brown sugar
2 Tbsp white sugar
All of the pineapple chunks
about 1/4 cup of pineapple juice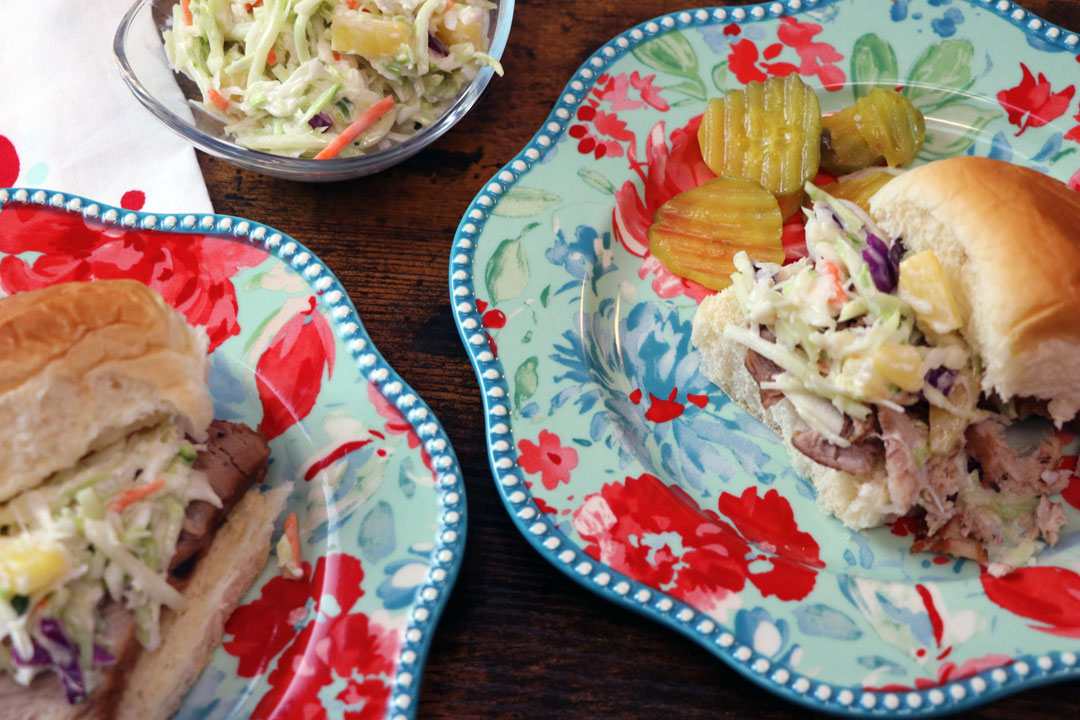 Mix everything together and taste as you go. This is important! TASTE AS YOU GO.
This will make sure you are happy with the dish as you go along and you will know how much or little extra of the ingredients to add-in.
Once you have it how you want it, pop it in the fridge to chill, and then use it to top your favorite seafood taco or pulled pork sandwich!
Pineapple Slaw
Pineapple slaw is the perfect mix of sweet and savory.
Ingredients
1

pack

Broccoli Slaw

1/2-1

Cup

Mayo

1/4

Cup

Apple Cider Vinegar

2

Tbsp

Brown Sugar

2

Tbsp

White Sugar

1

Can

Pineapple Chunks
Instructions
Put your dry slaw in a large mixing bowl.

Start mixing in your ingredients slowly.

Once you have everything in, taste and see if you want to add any more of anything.

When you have it how you like it, pop it in the refrigerator and let it cool.