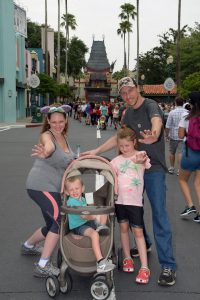 Disney World is the happiest place on earth! It is a dream family vacation destination for many and draws in millions of visitors a year. Most of those visitors are parents.
Disney is a child's dreamland! Filled with magic around every corner and packed with characters from all of their favorites movies. For parents though, Disney can seem a little daunting…
Especially if said parents are planning a trip to Disney World with toddlers!
Going anywhere in public with toddlers can bring on extra added stress… But a massive theme park with thousands of people surrounding you at any given time?
It may sound like absolute torture! But I am here to assure you that visiting Disney with toddlers doesn't have to be as hard as many make it out to be.
When my oldest daughter was just two, we decided to take her for her first-ever Disney World vacation!
When I spoke about my plans, I swear I heard all of the reasons why I should NOT be taking my toddler to Disney World.. It's too hot! She won't remember a thing! It's too crowded! She will be miserable after 20 minutes…
For some reason, people just want to tell you all of the negative things and remind you why it will be difficult to have a good time at Disney with little kids. I'm not here for that though!
We still took my daughter, and while yes, there were some difficult times… (but really, going to the grocery store with a toddler can bring on difficult times)… It ended up being a magical trip that she STILL (at 7 years old) talks about to this day!
So if you want to plan a magical vacation to Disney World with toddlers… Just remember these simple tips and you will guarantee your family the best possible vacation to the happiest place on earth!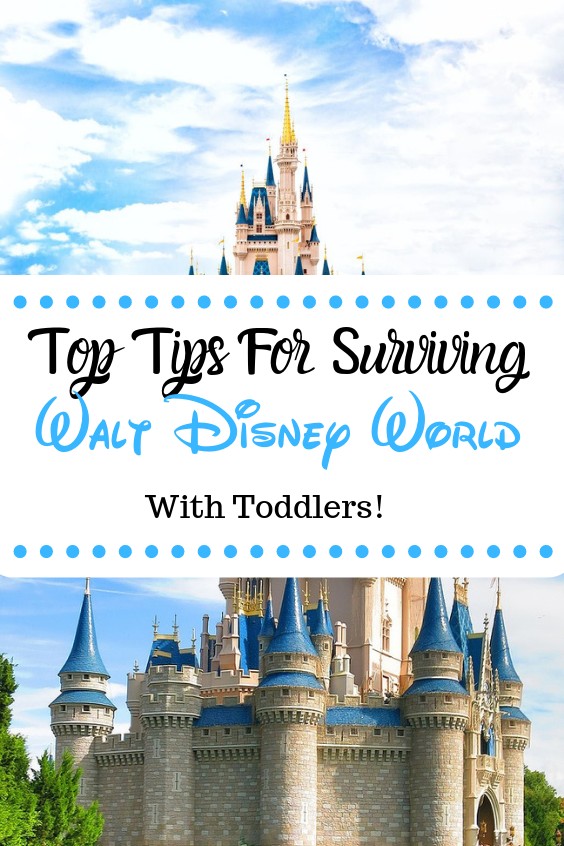 How To Plan a Disney Trip with Toddlers
My best advice for taking a trip to Disney World, toddlers or not, is to plan ahead! I live near Orlando, and I still take time to plan my Disney trips ahead of time. While I know there are so many variables that can change plans, I still like to have a few things planned out in order to make my trip with my kids much smoother.
Download the My Disney Experience App
First and foremost, if you are planning a trip to Disney you want to download the My Disney Experience App. It is a free app that will be your lifeline when you are in the parks! You can link your tickets to your account and make all of your reservations ahead of time. Reserve dining, fast passes and even check ride wait times right from your phone!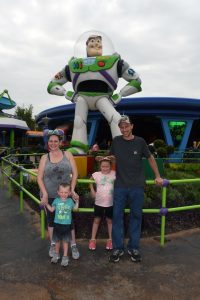 Get Fast Passes Early!
Once you have the My Disney Experience App downloaded and your tickets linked, you will want to reserve your fast passes as soon as possible! You can make your FastPass reservations 30 days prior to your visit… But if you are staying on Disney property, you will be able to reserve them 60 days before your trip!
The top tier fast passes tend to get filled up quickly, so if there is a popular ride that you really have your heart set on riding, I really recommend trying to reserve as early as possible. That being said, don't waste your fast passes on attractions that don't have super long waits to begin with.
You are able to pick 3 fast passes initially. Once you have used those up though, you can go back on the app and select one fast pass at a time the rest of the day!
Since you are traveling with toddlers, make sure you check all height requirements of the rides before booking your fast passes. Bonus tip, you can also get fast passes for some of the popular character meets!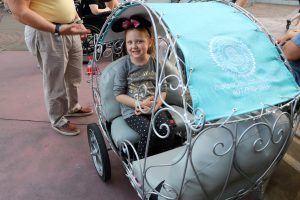 Pass on Park Hopping!
Full disclosure, I am a fan of park hopping. I would do all four parks in one day… Rope drop to after hours, I am down for a long day at Disney… But only when my kids are not with me! Recently we did three parks in one day with the kids… And no lie, it was rough!
When going to Disney World with toddlers, I would advise against heavy park hopping. Pick a park for the morning and spend your time enjoying that park only. I promise every park has enough to fulfill you for the entire day!
If you want to park hop, then I wouldn't do more than 2 parks in a day. Personally, I would do Animal Kingdom in the morning… Take a break midday and go back to my hotel… Then head to Magic Kingdom or Hollywood Studios later in the day.
Midday Downtime
If you are staying on property, I would highly recommend taking a midday break and returning to your hotel. Crowds seem to be really heavy at lunchtime, and with the Florida heat, your toddler is probably getting tired halfway through the day.
So head back to your hotel. Eat some lunch (eating your own food is also one of my 30 tips to save money at Disney). Let your little one take a nap… Then return to the parks later in the afternoon.
Measure Your Toddler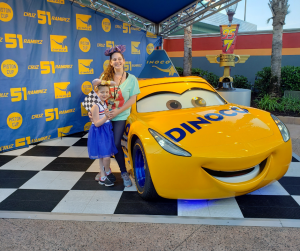 Before you even get to the parks, it is a good idea to measure your child to know exactly how tall they are. Knowing this, you can more easily plan what rides you can go on and get your fast passes booked in advance.
If your child is a little short, don't stress! There are a ton of rides perfect for all heights! Just please please please, whatever you do.. DO NOT try to stuff shoes or make your toddler wear anything to make them appear taller. The height limits are there for safety reasons!
Bring a Stroller and Comfy Shoes
Speaking of shoes, make sure you and your little ones wear comfortable shoes! You will be walking a ton at Disney, and don't want to hurt your feet or have a complaining toddler partway through the day.
Even if your child typically walks, BRING A STROLLER. Even my six year old gets tired and wants to ride in a stroller at the park from time to time! Having a stroller will help you when your little one gets tired, and it is great for holding all of your bags. Before you go through, make sure you check out all of Disney's newest stroller rules.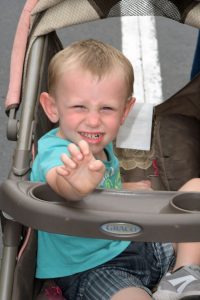 Check Out the Live Shows
As someone who has grown up in Florida, I am here to tell you that it is hot down here! A full day of Disney can be sweltering! But you can beat the heat with your toddlers by taking in one of Disney's many live shows! These are always a good way to get inside, cool down a little, and enjoy some Disney Magic!
We personally love the Lightning McQueen show and Frozen Ever After at Hollywood studios! There's also the awesomeDisney Jr Dance Party at Hollywood Studios as well that will let you cool down while your little one enjoys dancing along with this fun interactive stage show.
All of the parks offer some really awesome shows, so check your app and find one that you want to check out and cool down.
Check Out the Baby Care Centers
Did you know that Disney World offers baby care centers? These are some really awesome facilities for moms with small children! You can head into one of these baby care centers to take a break from the hustle and bustle of the busy parks.
In these centers you will find private nursing rooms, changing rooms, some really cool feeding areas (complete with microwaves), and a little shop where you can pick up any diapers, formula, or wipes that you may have forgotten.
Pack Well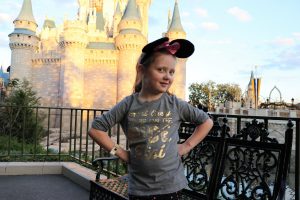 This can go for any kid, but especially if you have toddlers… Make sure you pack wisely! When you go into the parks, make sure you are ready with everything you need for a full day. Extra clothes, diapers, wipes, snacks, and water bottles! Yes, you can bring snacks and drinks into the park!
The parks offer splash pads and lots of opportunities to get a little wet, so extra clothes are a must! I also recommend bringing your own fan water bottle. They sell them at the parks, but they are super expensive there, so pick one up beforehand!
Also, bring a poncho! Again, these are expensive in the parks so grab one at your local Dollar Store, Walmart, or Amazon ahead of time. Remember, this is Florida so the likelihood of rain is always high!
Make Sure You Plan For Downtime
While the parks are fun, you will want to make sure you plan in some time to explore your resort as well. Depending on how many days you plan to spend at the parks, your little one may get overwhelmed at some point.
Having some time to just relax by the pool and explore all of the fun things they have going on at the resorts can make for a really fun and chill way to spend a day at Disney World with toddlers.
Go During Off-Season
It shouldn't come as a surprise that Disney World is pretty much always busy… But there are some times that are busier than others, so try and plan your trip around "off-season". Summer break, spring break, school breaks, and Christmas are all SUPER busy!
Some of the less crowded times to visit Disney World are:
Mid-January to February
Early September to mid-November
Early to mid-December
Visiting during these times will help you avoid some of the peak season crowds and allow you to better enjoy Disney with toddlers.
Check Out Extra Magic Hours
If you are staying on Disney property, you can take advantage of the extra magic hours. These are special early or late times when the parks are open only to Disney hotel guests. Crowds are much lower during these times and you can probably get in a few harder to get on rides much easier!
These hours are usually before the park opens, or after it closes. If you are doing Disney with a toddler, the early morning magic hours will probably be your best bet!
Don't Miss The Magical Experiences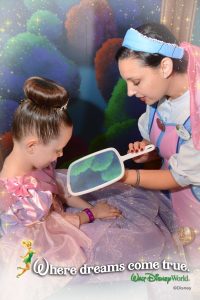 Rides are great, but there is so much more to do at Disney! No matter if you are traveling with toddlers or kids of any age, you will want to check out some of the magical experiences that Disney has to offer.
If you have a little princess, you won't want to miss the Bibbidi Bobbidi Boutique. Yes, it is a splurge but one that is so worthwhile.
Character dining is another must do with little ones! Again, this is a splurge but such a fun one! You get to eat with characters and your kids will get a chance to meet tons of their faves without having to stand in line. There are a ton of options too with different characters and princesses. No matter what your kids are into, there is probably a character dining experience for them.
Also, did you know Disney does haircuts? Yes, real haircuts with real barbers and stylists! If your little one is getting their first haircut, they make it extra special for them. They will get a cute cut sprinkled with magic and a special pair of mickey ears to keep!
Don't Over-Plan
Lastly, I want to let you know that the best way to experience Disney with a toddler is to not over plan! I know, this is all about planning a Disney trip, but sometimes meltdowns are inevitable and things won't always go your way. Don't let mishaps ruin your trip! Go with the flow and enjoy the experience!
Toddlers are unpredictable, and Disney is big, hot, and crowded… So go with it! Enjoy the time with your little one and make magical memories no matter what life throws at you.
If you still want to plan but don't want to stress yourself out, you can check out Orlando Vacation, a family-owned vacation company that has been specializing in Orlando and Walt Disney World vacation packages for over thirty years. They are a member of the Better Business Bureau in Orlando and are proud to offer great deals on Orlando hotels, vacation home rentals, and discount tickets to Disney World!
Love Disney content? Be sure to check out some of my other Disney posts below!