Rookie racers rejoice! Lightning McQueen's Racing Academy has arrived at Disney's Hollywood Studios here in Orlando Florida. While I was personally a bit sad to see the end of Lights, Motors, Action! which closed in 2016 to make room for the new Toy Story Land and the upcoming Galaxy's Edge… I was rather excited that Disney decided to keep the spirit of the show somewhat alive with the opening of Lightning McQueen's Racing Academy.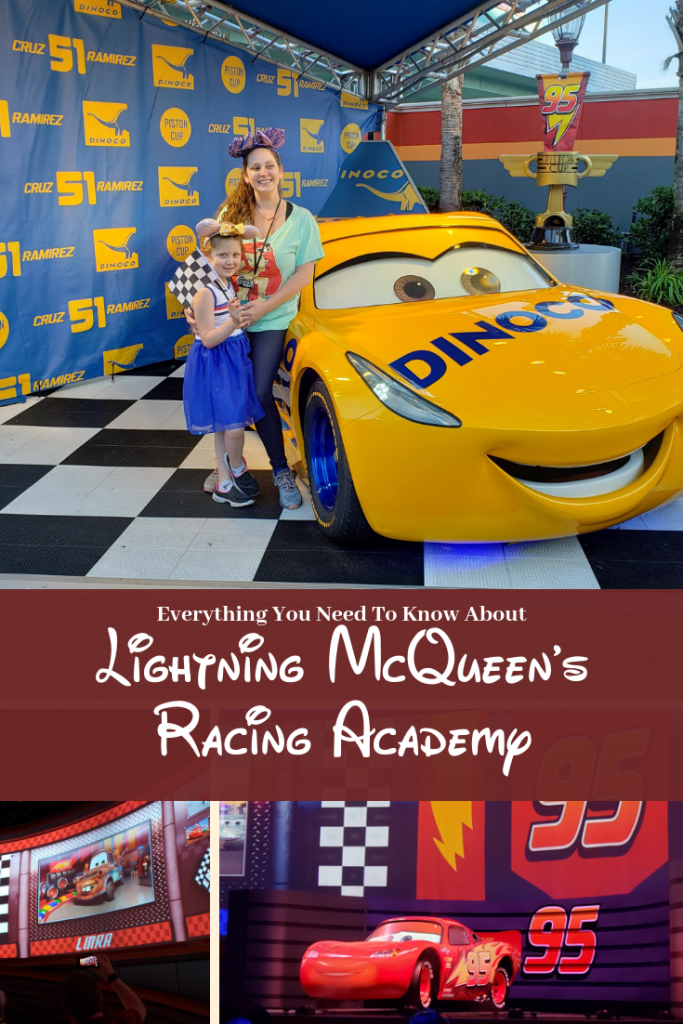 *I was invited to attend a special media event for Lightning McQueen's Racing Academy. All magical opinions are fully my own. You can see my full disclosure policy here*
Rookie Racers Get Ready For A Rockin' Good Time
As you can clearly see from the video above, Lightning McQueen's Racing Academy is a blast! It starts out with an epic dance party, and ends with a racing lesson from Lightning McQueen himself!
Lightning McQueen Dance Party
The day started out with a high energy dance party! The kids played games, danced with cast members, and got to start the day getting all of their energy out!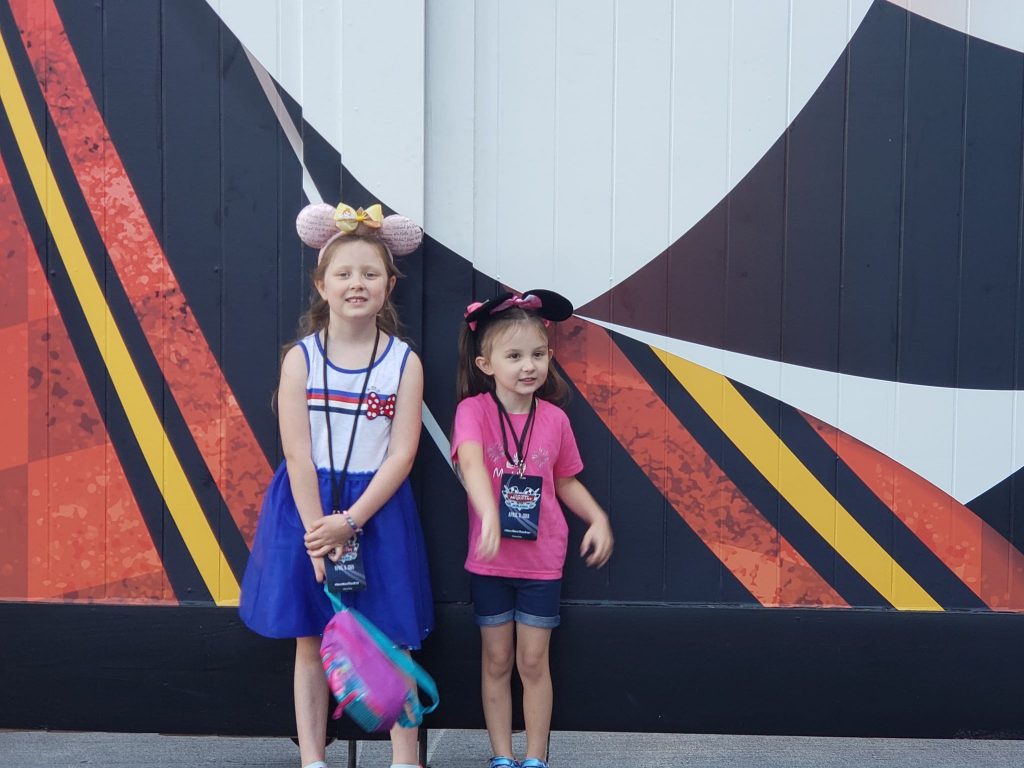 The cast members were amazing! My daughter tends to be a little shy in big groups, and they really helped make her feel comfortable getting out and dancing with the rest of the kids! The erpic dance party itself would have been enough to thrill my daughter… But that isn't all!
Rookie Racing Academy
The dance party is just the start of your rookie racing training. Once everyone is nice and hyped up, you go into the auditorium to get some personal racing tips from the master himself… Lightning McQueen!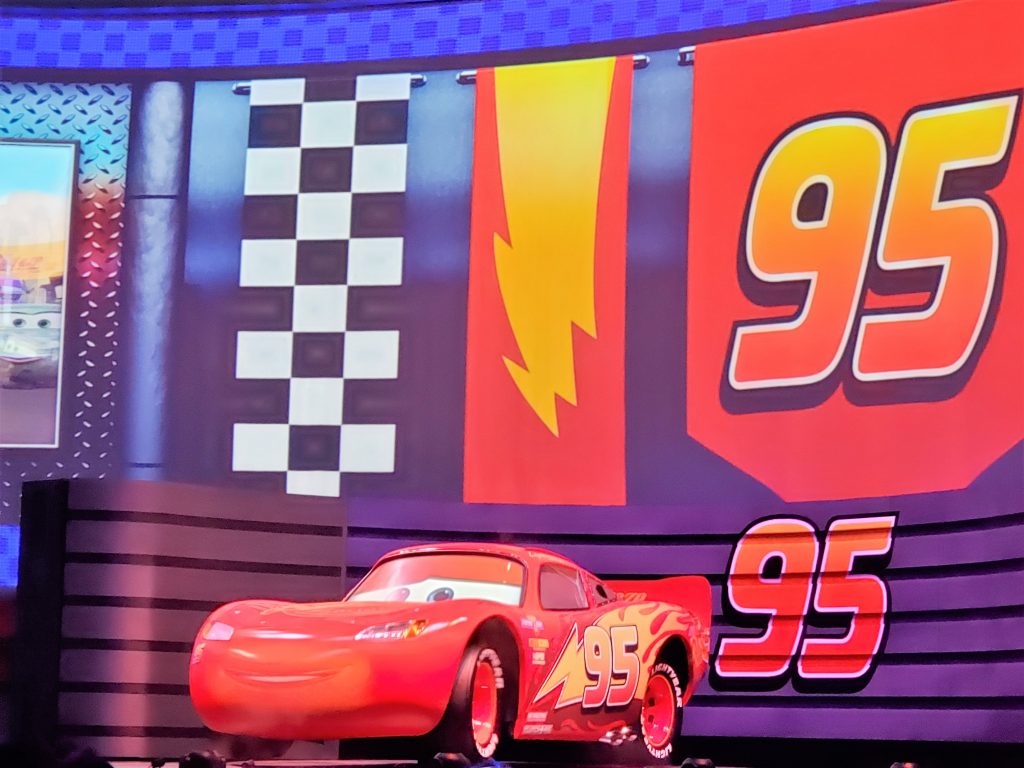 This show is a treat! The animatronics are absolutely amazing! I was blown away by the detail! On the screen, which surrounds the whole front and top of the room, you will also see some of your other favorite Cars like 'Mater and Cruise Ramirez!
Buckle up as you race with Lightning on a simulated track. Learn the rules of the road as well as one of the most important lessons any racer can learn… The importance of teamwork!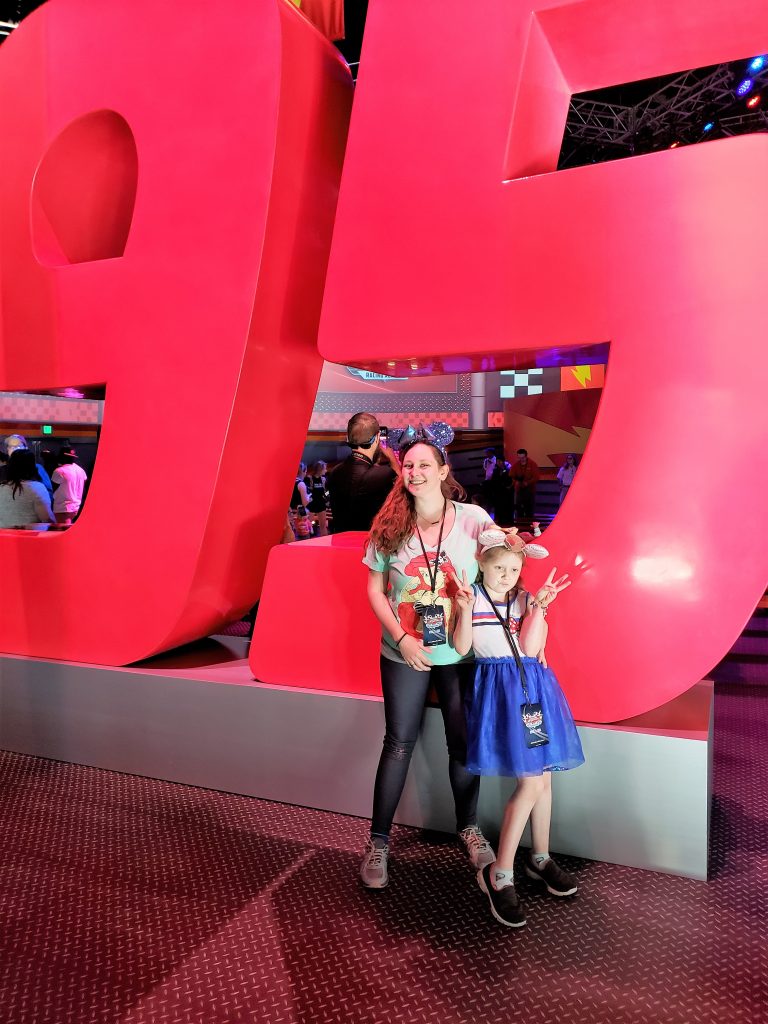 So if you are headed to Disney's Hollywood Studios for the day, make sure you check out this new show! While I still miss Lights, Motors, Action! My race loving heart is made happy again by the inclusion of the new Racing Academy!
What is your favorite Disney Parks Show?
Need more magical Disney content? Check out some of these posts you are guaranteed to love!