If you are planning a trip to Disney, and you have small kids you are probably wondering how to enjoy Walt Disney World with small children. I have heard some people say you should wait until kids are older, but I am firmly on the other side of this argument. Young kids at Disney doesn't mean you won't have a magical time.
On the contrary, when the kids are young may be the most magical time to take them to Disney. It takes a little planning, but with some insider know-how, you can take your Disney trip to the next level and show even the youngest in your family a super magical time.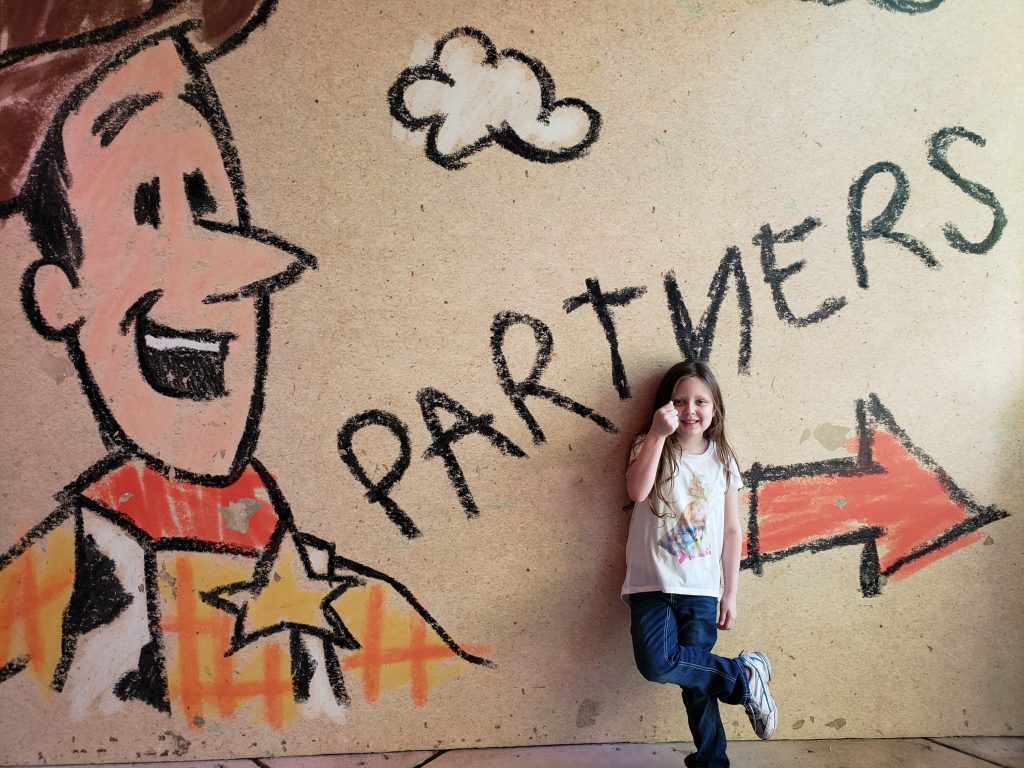 Planning Your Disney Trip with Small Children
As a life long resident of Central Florida, I have been going to Disney World since I was a kid myself. Now that I have kids of my own, it has been such a wonderful experience sharing my love of all things Disney with my own kids.
We started sharing the magic when my daughter was only two years old. My son took his first trip after only a year of life. So many people had an opinion on how young I started taking my kids to Disney… Saying they won't remember… It will be too difficult… They can't ride anything…
And to that, I laugh. Every single trip has been perfectly magical and I don't regret taking my young kids in the least. Does it take a little extra planning to fully enjoy Walt Disney World with small children? Of course, it does! But it is completely worth it!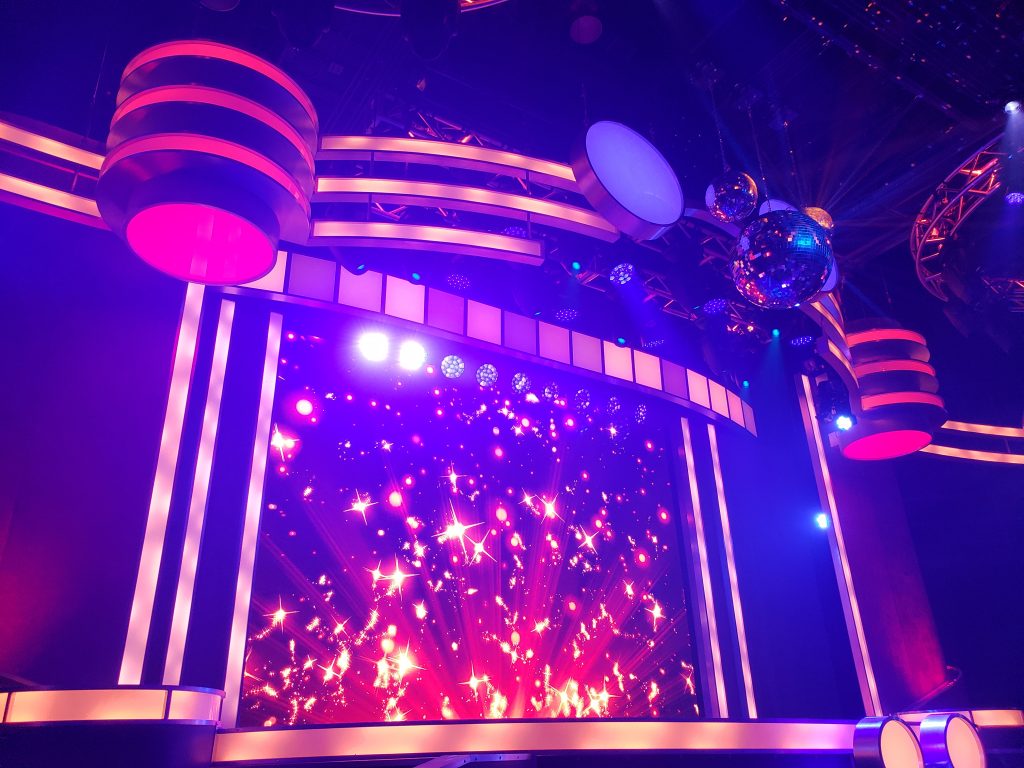 Each park has its own special magic to enjoy. No matter what park you plan on visiting, there is something there to do for the smallest members of your party.
Magic Kingdom with Small Kids
Magic Kingdom seems to be the first park on everyone's mind… Especially when it comes to traveling to Disney with small children. That is probably because there is so much for them to do at this park!
You can meet characters, ride the rides in Fantasyland, enjoy the parades, and gorge on all of the delicious Disney snacks and treats! Some of the best rides for little ones include the Mad Tea Party, Dumbo, and of course the Prince Charming Regal Carrousel.
There is really no shortage of things to do at Magic Kingdom. And if you plan on going in the winter, Mickey's Very Merry Christmas Party is a must-see! Of course, you can't forget the Bibbidy Bobbidi Boutique either!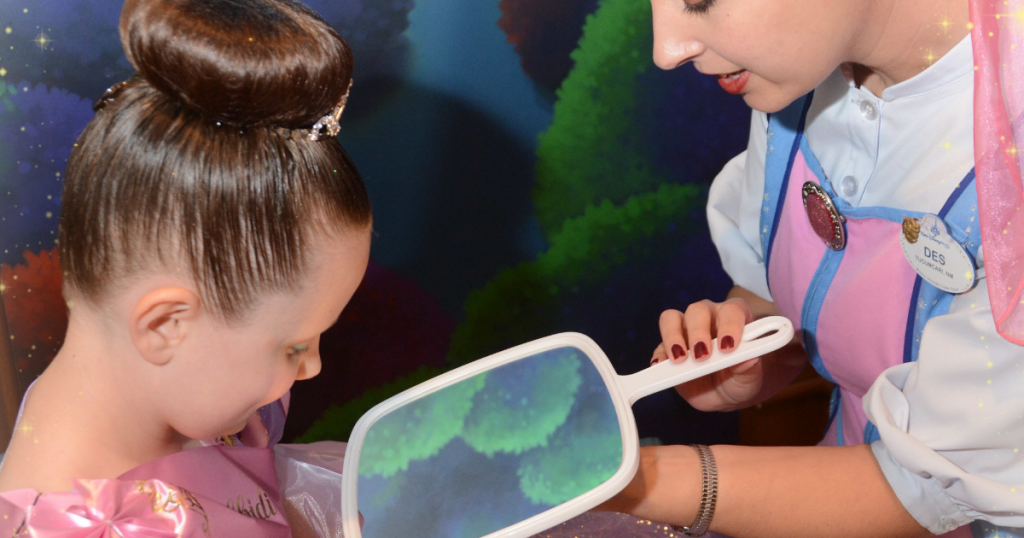 Hollywood Studios with Small Kids
Hollywood Studios is quickly becoming my favorite of the Disney parks.! They have so much there that is perfect for small kids, and you can easily spend an entire day at just this park.
Spend time checking out all of the Disney Jr. offerings, including the awesome new Disney Jr. Dance Party, and meeting all of your preschooler's favorite characters. You can then head on over to the new Pixar area and see the Incredibles and meet Edna!
My favorite part of Hollywood Studios though, Toy Story Land! With rides like Alien Swirling Saucers and Toy Story Mania, the little ones will be in heaven playing in Andy's backyard.
Slinky Dog is a personal favorite ride, but there is a height limit, so some of your kids may be able to ride it but others may be too young depending on their height.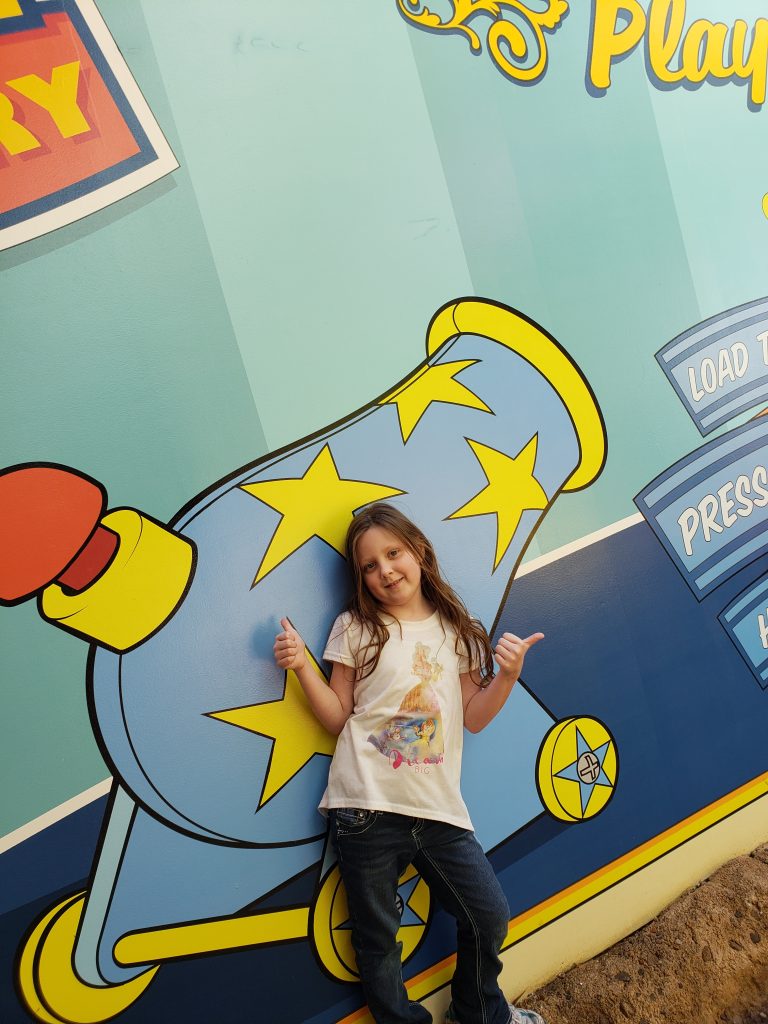 Animal Kingdom with Small Kids
I think Animal Kingdom is one of the most underrated parks. I've heard many times that it is a half-day park but really, you can easily spend a whole day here as well! DinoLand USA is so much fun for the little ones… Y
ou can meet characters like Launchpad McQuack, Chip N' Dale, and more… Enjoy some amazing shows ( these play a double bonus because they get you out of the Florida heat for a bit!) Of course, you can check out all of the animals as well and enjoy a fun safari ride!
The new Pandora area is beautiful, and while the little ones won't be able to right Flight of Passage, the Na'vi River Journey is a really great option here.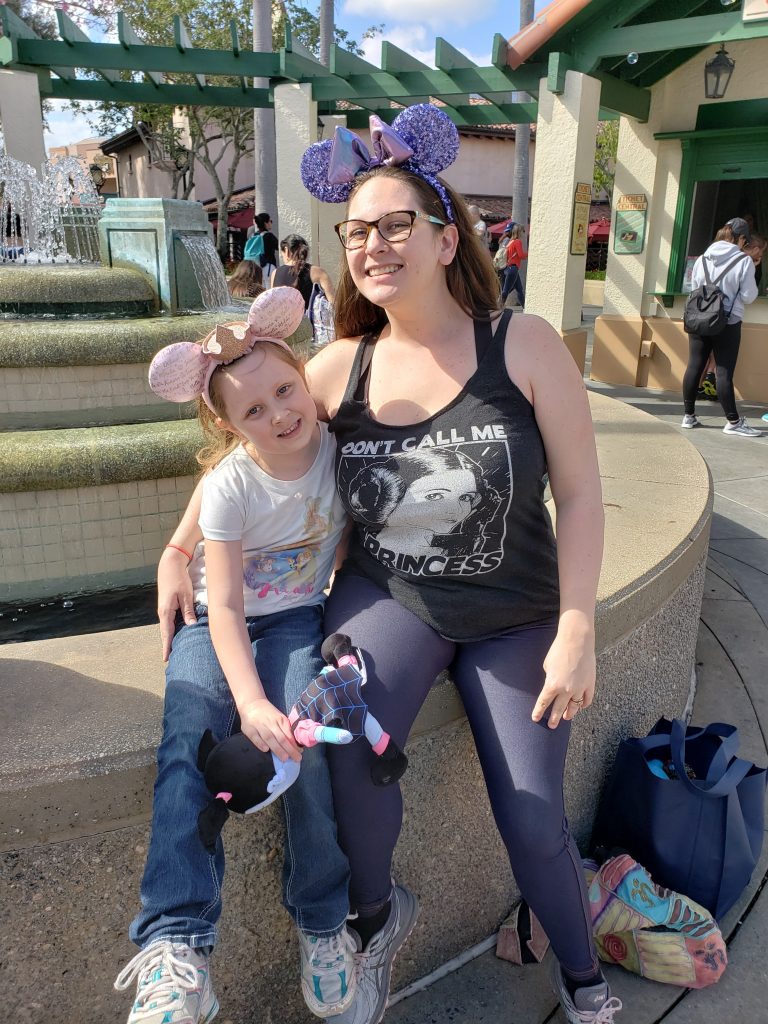 Epcot with Small Kids
I feel like a lot of people think Epcot isn't kid-friendly. Yes, they have the World Showcase and it is common to eat and drink around the world, but that isn't the end all be all of Epcot. There is a surprising amount at this park to do with little ones.
For one, they have the Frozen Ever After ride! I mean what little kid doesn't love Frozen? Once again, there are a ton of character meet options in Epcot as well! There is the Nemo & Friends ride too, which is adorable and even my youngest loved.
The best part though? The Kidcot Fun Stops. These are fun interactive areas within the countries in the world showcase where kids can learn about the countries, draw, collect activity cards, and so much more.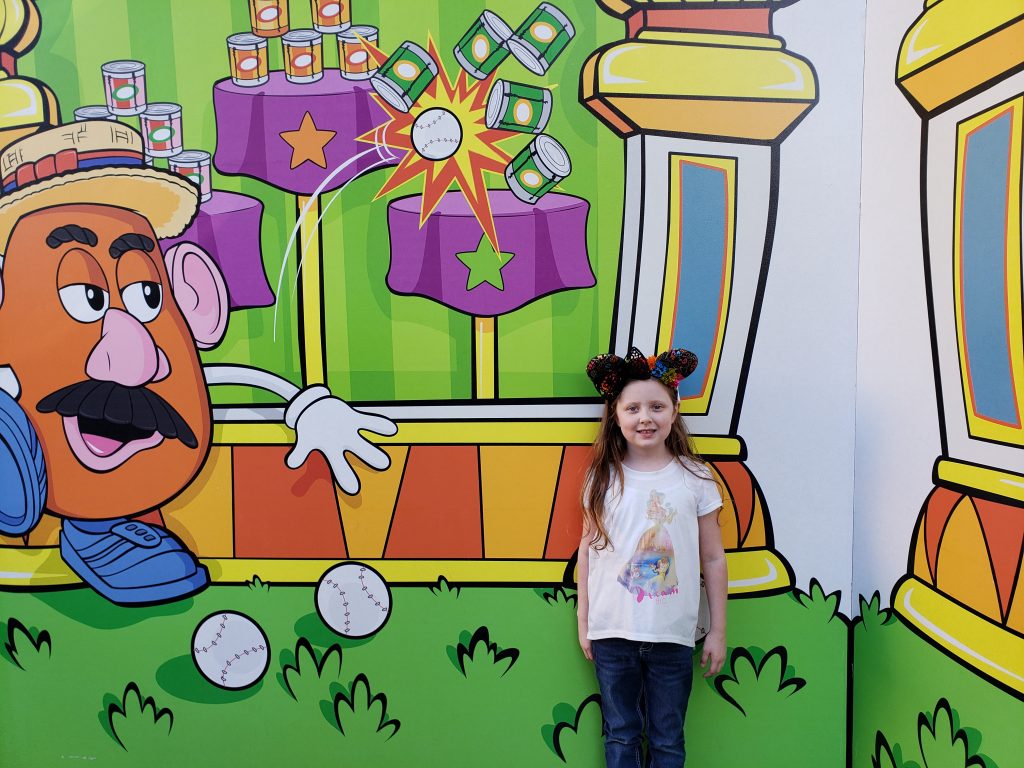 Things Parents Need To Know About Going To Disney with Small Kids
Plan Ahead
So this may seem obvious, but in order to ensure the best trip possible, it is important to plan ahead. This is really true no matter if you are going with small kids, older kids, or no kids. But when it comes to going to the parks with young kids, it is even more important.
You can see all of the ride requirements online, so you can plan your fastpasses accordingly. This means you will know what rides your kids are big enough for before you even set foot in the park.
You can also book dining reservations early, which is super helpful with little ones in tow.
Know About Rider Swap
One of the most important things you need to know about when traveling to Disney with small kids is Rider Swap. I'm sure you probably will want to ride some rides that your kids cannot… And that is where Rider Swap is perfect.
You stand in line for your ride one time. When you get to the front, one member of your party stands to the side with the kids while the others ride… When the ride returns, you swap! One member of the party can even ride with you, even if they were on the ride the first time around ( this is if you have more than 2 adults that is).
The last time I was at Hollywood Studios, my friends and I wanted to do Rockin Roller Coaster. We used a fastpass, stood in line, and my two friends rode first while I waited with my daughter. When they got off, one friend stayed with my daughter and my other friend and I got right on the ride, no waiting required! This is seriously a genius idea and I love Disney so much for it.
As you can see, it is totally doable to enjoy Walt Disney World with small children. A little planning and a good attitude and you and your little ones will have the most magical time at the parks!
Looking for more Disney Planning Tips? Check out my Ultimate Guide for Disney!
Now I want to know? What is your favorite Disney Park?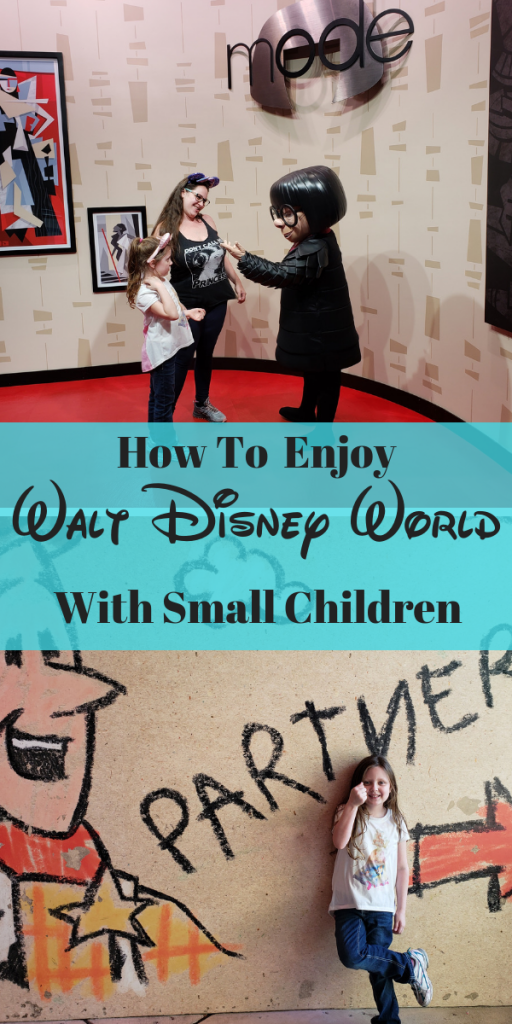 Don't forget to follow The Coffee Mom on Facebook, Instagram and Twitter to stay up to date with all of our family travel, parenting tips, family-friendly recipes and so much more!