Disney is the happiest place on earth, but going with a toddler can quickly lead to some unhappy experiences. Toddlers can be moody and unpredictable to say the least. With a few easy planning methods though you will be on your way to having a magical Disney experience.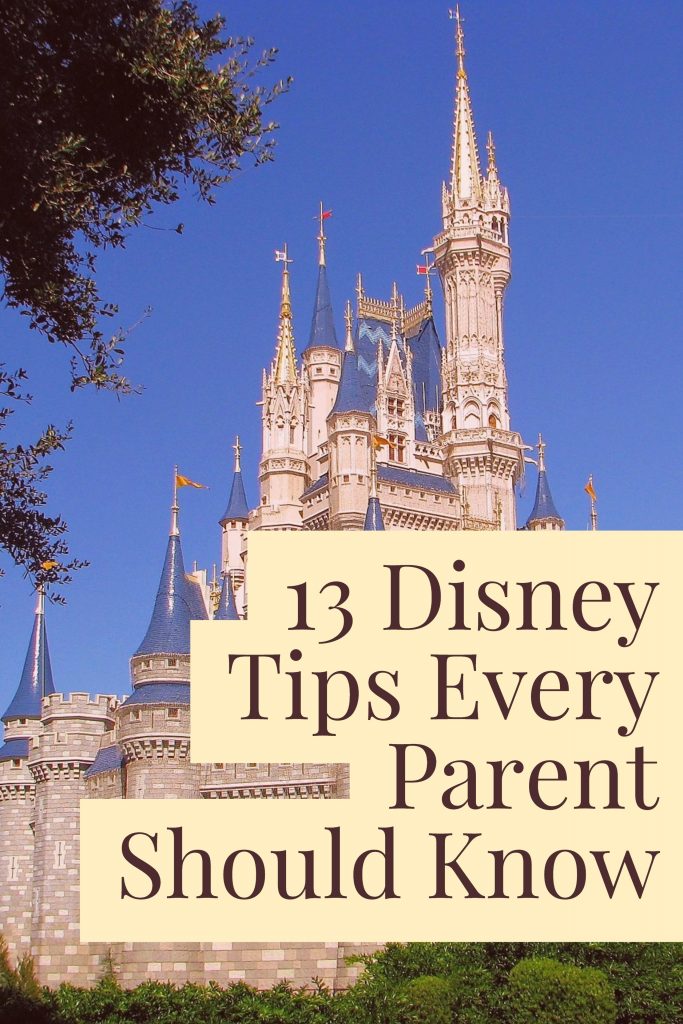 We have taken our daughter to Disney quite a few times. Each time it seems we learn a little more about what we should do to make the trip easier and more magical. Here is your chance to learn from our experiences and make your trip the best time possible.
13 Disney Tips
Fast Passes:
Fast Passes are lifesavers in the Disney universe. First, you need to create a DisneyWorldGo account. It is fast, easy, and free. Just link your tickets and get started! You can search the days that you will be at the park and see what fast passes are available. They will have specific time slots for you to go to the attraction and use your pass. This does require a little bit of planning, but trust me you will want to have a fast pass to meet your little one's favorite princess when the line is 90 minutes long! It is best to select your fast passes early as the good ones tend to get booked fast. You are able to make your selections 30 days in advance, but if you have a reservation with one of the Disney Resorts you can select your fast passes up to 60 days in advance!
Download the App
The My Disney Experience App is simply amazing. It allows you to do so many things that will save you time and headache when trying to enjoy the parks. You are able to make dining reservations, book fast passes, check wait times and so much more! The app can also serve as your map of the park, allowing you to easily navigate the vast areas of the parks quickly. Need to find a bathroom fast? The App has you covered there as well! All bathrooms are marked on your digital map, which makes for quick trips to the potty for your little one. It is user-friendly as well, which was great for me because I am terrible with technology! It has so much to offer to make your trip more enjoyable than it would be insane not to utilize it.
Use the Disney Resorts
While they might be more expensive than some of the surrounding area hotels, it is money well spent to stay on site. You will not have to worry about driving to the park, paying for parking, and walking to the entrance when you stay at a Disney Resort. Disney has their own transportation which you will have access to. Using the buses to get around was a life saver when we went with our daughter. She would get tired and we would just hop the bus from the park back to our room for a quick nap. When she was done we went right back without worrying about parking! The buses aren't the only perk to staying at the Disney Resorts though. People who stay at one are able to access Magic Hours, either early morning or late night times when the park is open only to those staying at a resort. This can come in super handy with little ones, as you have the chance to get to the park before most everyone else and get in some of the more popular attractions!
Bring your own Stroller
There are options for renting strollers at the parks. I have found though that it is much easier to simply bring your own. We took our large Graco stroller and it was super easy to get in and out of the buses. It came in extremely handy when our daughter was tired and didn't feel like walking anymore. It is also extremely useful for carrying all of the souvenirs you are guaranteed to buy for your little prince or princess. Bringing your own will save you money as well since you won't have to fork over the extra $12 a day!
Invest in a Backpack Harness
Some parents might disagree with me on this one, but I am a fan of the "toddler leash". My daughter wanted to be independent and walk around the park, but she has a tendency to get distracted. We purchased a backpack harness so she could have the freedom of walking around on her own. We were able to maintain peace of mind that she could not run away from us. Then there is the added bonus of your child being able to hold some of their own items in their spiffy backpack!
Bring Water and Snacks
When we first went, I was unaware that you are allowed to bring outside food and drinks with you. This is a HUGE money saver because the food and drinks inside the park are ridiculously overpriced. We all know that little people are constantly hungry, so having some snacks on hand will truly be a blessing to your wallet.
Rider Swap
Disney is packed full of fun experiences and rides for little ones, but there are also quite a few rides that parents will enjoy too. Most of these rides can be to big for little riders. This is where the rider swap option comes in extremely handy. All you have to do is tell the cast member at the start of the attraction that you want to do the rider swap. They will give you a pass and when you get to the front of the line one parent can enjoy the adult ride while the other waits with the child. After one parent exits the other can immediately take their turn without having to wait in line once again.
Timing is Everything
There will never be a time when Disney is not busy, but there are times when it is slightly less saturated. Having grown up near Orlando, I learned that the best time to visit is weekdays during the colder months. A Tuesday in February is going to be much more enjoyable than a Saturday in July!
Bring a Poncho
It is Florida, and it rains….often. Should you catch yourself in the middle of a downpour you are going to want a poncho to keep dry. They sell them at the parks, but they are extremely expensive in comparison to outside shops. Purchase one from a local store such as Dollar Tree, and keep it in your bag. You never know when it will rain in Florida.
Character Dining
It might be a little expensive, but character dining is a great experience that every child will enjoy. Each park has its own character dining experiences. I personally like the Disney Jr breakfast at Hollywood Studios. I would advise that you make your reservations early (using the app of course!) because seats tend to fill up fast!
Get Your Buttons
Let cast members know if it is your first time visiting, birthday, anniversary, or any other number of other special occasion. Cast members will hand out free buttons for you to flaunt! We ended up with a whole host of them over time and my daughter loves them! It makes the experience even more magical.
Baby Station
It is perfectly acceptable to nurse anywhere within the parks. Disney does offer baby stations for mothers with young children if the mom would feel more comfortable in private. They are equipped with changing tables, high chairs, a microwave, nursing rooms, and even a small shopping area for baby needs.
Free Kids Ticket
That's right, Disney might be expensive but kids under three get in for free!
Now I want to hear, what are some of your tips and tricks for surviving Disney with young children?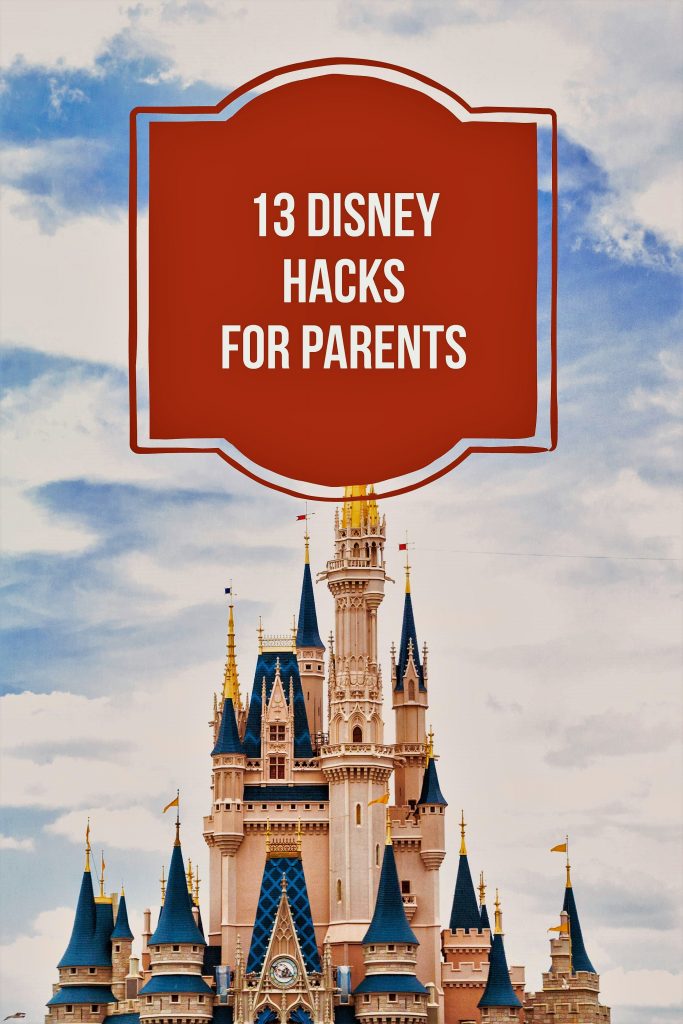 this post contains affiliate links which means that if you make a purchase, I will receive a small compensation at no extra cost to you.