If you are planning on taking a trip to the happiest place on earth, then these 30 Disney savings tips will help you save big on your next family vacation.
I love Disney. Disney World has been a staple in my life since I was a kid… As a parent now, I take my kids to Disney World any chance I get. As much as I love the house of the mouse though, I will be the first to admit that it can be expensive.
Over the years though, I have learned a few Disney savings tips. Between trips, I have taken on my own and the many Disney World Media Passes I have received over the years, I have been able to learn quite a bit about saving money on Disney trips.
If you try hard enough, you can save some big bucks on everything from hotels, to food, to tickets and even souvenirs.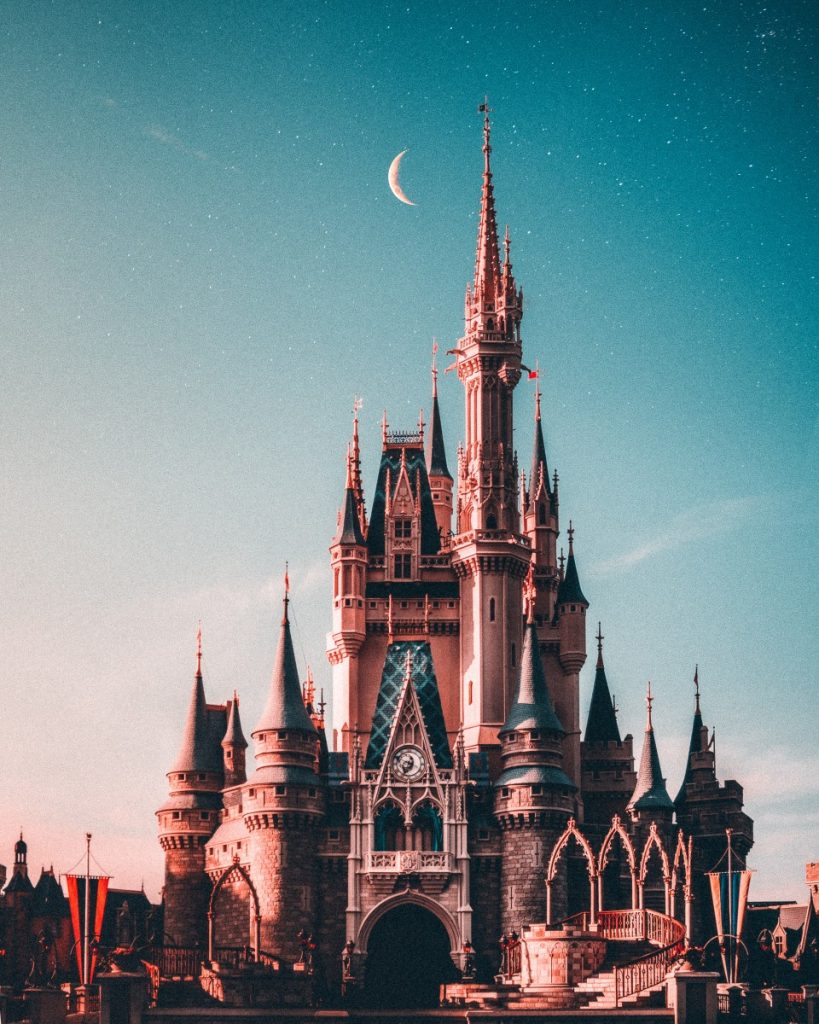 This post may contain affiliate links. This means if you make a purchase, I may receive a small commission at no extra cost to you
Save Money On Your Disney Hotel
Rent Disney Vacation Club Points
Did you know that you can save money on Disney resorts by renting Disney Vacation Club points? This is a great way for you to stay at an amazing resort and save while doing so… All without being a DVC member yourself. You can learn more about this awesome program here .
Stay at a Value Hotel or Campground
The Disney value resorts are an amazing way to save some cash and still stay in a beautiful Disney themed hotel.
The campground, Fort Wilderness, is also another great option especially if you own an RV! The camping spots are relatively inexpensive and you still get all of the on-property perks.
Stay at the Shades of Green
Are you military? Then you need to check out Shades of Green. This Disney hotel is for military members and vets only and offers amazing discounts to our armed forces.
Disney Springs Resorts
While these may not be Disney themed, you still get the on-property perks! These hotels are situated in the Disney Springs area and tend to be much less expensive options.
Get on the Disney Email List
Disney regularly has specials and sales, so if you are planning a trip it is worth signing up for an account and getting on their mailing list. I am always getting updates and specials in my email box!
Check Your Reservation After You Make It
So you already booked and now you see that they are running a special? No problem! You can contact Disney and get in on the new special that will benefit your pocket! Disney is very accommodating and loves to make their guests happy.
Try Air BnB
If you really want to save some money, then look at the Air BnB options in the Orlando area. These are going to be much less than a Disney hotel. you can get an entire rental house with a full kitchen, which will go even further towards saving you money.
Disney Likes to Give Free Upgrades
Disney tends to give complimentary upgrades to sprinkle your stay with magic! Now, this is not something you can count on but it is really nice when it happens. This tends to happen when you are celebrating something special.
For example, when I went to Disney for my honeymoon, I was given a complimentary upgrade to a suite from a regular room simply by telling them what we were celebrating! So don't be rude, and don't flat out ask… but sometimes they will throw a little extra magic your way.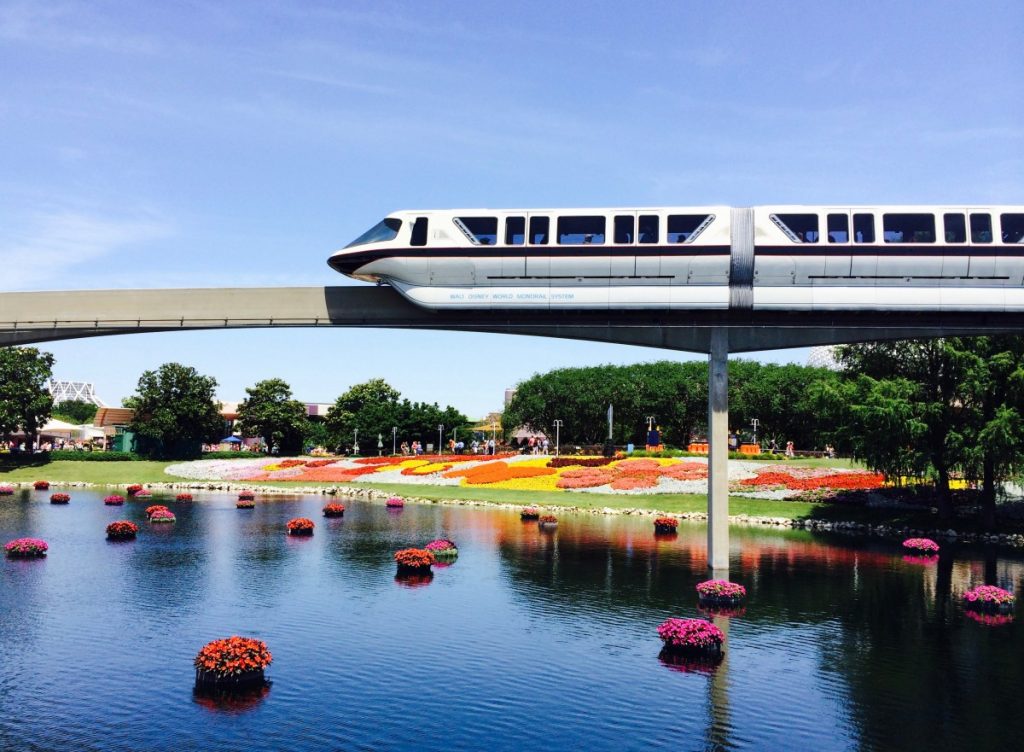 Save Money on Disney Tickets
Now that you know how to save some cash on the hotel… Let's talk about all those Disney savings tips for your park passes!
Skip the Park Hopper
As intriguing as it may seem to visit multiple parks in one day… It honestly is a lot to take in! I highly recommend dedicating one day to each park to fully enjoy everything there is to do there.
If you take this advice, then you can save some serious cash in skipping the park hopper ticket add-on option.
Military Disney Park Discounts
If you are a member of the armed forces, you and your family can get some pretty sweet discounts on Disney tickets.
Visit Disney Before Your Kids are Three
So many people say that it is pointless taking very young kids to Disney. To which I say no way! There is so much for little mouskateers to do at Disney and bonus! Kids under 3 are free to get in!
Do a Non-Park Day
You can save one whole day's worth of admission by skipping the park entirely. This would be a great opportunity to spend some time at the resort pool, head to Disney Springs, and spend the day exploring your resort.
I promise this won't be a boring day. The resorts have so much to offer and Disney Springs is always filled with good times.
Get an Annual Pass
Disney Annual passes have many different levels and depending on how long you plan to spend at the house of mouse, one of these may be a money-saving benefit to you. Not only can you save some money depending on how long your stay is…
You also can get some pretty sweet pass holder perks. These perks include dining discounts, discounts on merchandise, free parking, and so much more!
Avoid "Too Good To Be True" Scams
I see it all too often. People find a "deal" on Disney tickets that seems too good to be true. This is usually from non-reputable sellers and re-sellers on sites like Craig's List and eBay.
While you may think you are saving money, in reality, you are getting scammed and will be denied entrance to the parks with most likely counterfeit tickets. This means not only are you out whatever you spent on the fakes but you also now have to buy full-price tickets at the gate.
Use a Disney Travel Agent
If you are a Disney novice, or simply don't have time to scout out all of the best deals… Use a Disney travel agent! These people are super knowledgeable on all things Disney and will get you the best deals possible at the time.
The best part? You don't pay them! Yup, they work on commission usually and you won't be paying a dime to these Disney experts.
Looking for some agent recommendations? Check out these amazing Disney Travel Agents:

Disney Savings Tips: Save Money Before Your Disney Trip
Before you get to Disney, there are a few things you can to really maximize your savings. These Disney savings tips will help you plan for your trip and leave with some money still in your pocket!
Get the Disney Visa by Chase
When you use the Disney Visa, you earn points and save money on all things, Disney! This is perfect for anyone planning a Disney trip. Use it on hotel booking, food, and shopping. Just make sure you don't go crazy and can pay off the balance when it comes due.
Buy Disney Souvenirs Beforehand
While it may be tempting to buy all of the pretty things you see in the gift shops at the park. That can get pretty pricey! Save some money and buy less expensive Disney products before you even go to the parks!
If you have kids, you can keep these safe until you are at the Hotel and give them their gifts there! This will save you a bunch of money.
Some of the best things to buy beforehand are stuffed animals, glow sticks, and bubble machines. These tend to be extremely overpriced in the parks so having them already will let you save money for the things you really want.
Get Disney Princess Dresses Early
If you are a mom to a little princess, you know how expensive these princess dresses are. While I think one of the best splurges at the park is a trip to the Bibbidi Bobbii Boutique, I still think buying princess dresses before you go can save you a ton of money!
You can pick some up pretty inexpensive on Amazon or check out some adorable options at Little Adventurers.
Shop Small Ear Shops
Full disclosure, I am a total ear junkie. I buy a new pair each and every trip! That being said, they aren't super cheap! If you want to save some money, you can find some adorable ear sellers on Etsy and save yourself a handful of cash!
Don't Forget Your Ponchos
In Florida, it rains a lot! So it is likely that you will run into some rain during your Disney trip. Don't fret though because you can throw on a poncho and keep having a magical time.
To save some money, buy your ponchos ahead of time. Dollar Tree tends to sell them in the summer, or you can grab a few on Amazon. The ones that they sell at the park can run you $20 each! To save $19 apiece and stock up at your local Dollar Tree.
Bring Your Own Autograph Book
Everyone loves to collect character signatures, but those autograph books can be expensive! Bring your own book from home and get the characters to sign that instead of wasting money on one at the parks.
You can buy one on Amazon, or customize your own! Another idea is to bring simple index cards to have the characters sign. When you get back home, you can pick up a photo album and put the autograph card in the slot next to a picture of you or your kids with the character!
Bring our Own Stroller
So Disney may have just changed their stroller policy, but it is still better to bring your own stroller than to rent one of theirs. This will save you quite a bit of money, and be much more comfortable for your little one!
Stock Up On Disney Gift Cards
If you are planning in advance, I would recommend grabbing Disney Gift cards whenever you get the chance. Not only is this a great way to save for spending money on your trip, but you can also save money because a lot of places will offer gift card deals.
Look around your local grocery stores and see if they have any gift card deals… And if they do… STOCK UP NOW!
Imagine, plan for a year… spend $20 a week on Disney Gift Cards… Then you will have over $1000 to spend at the parks!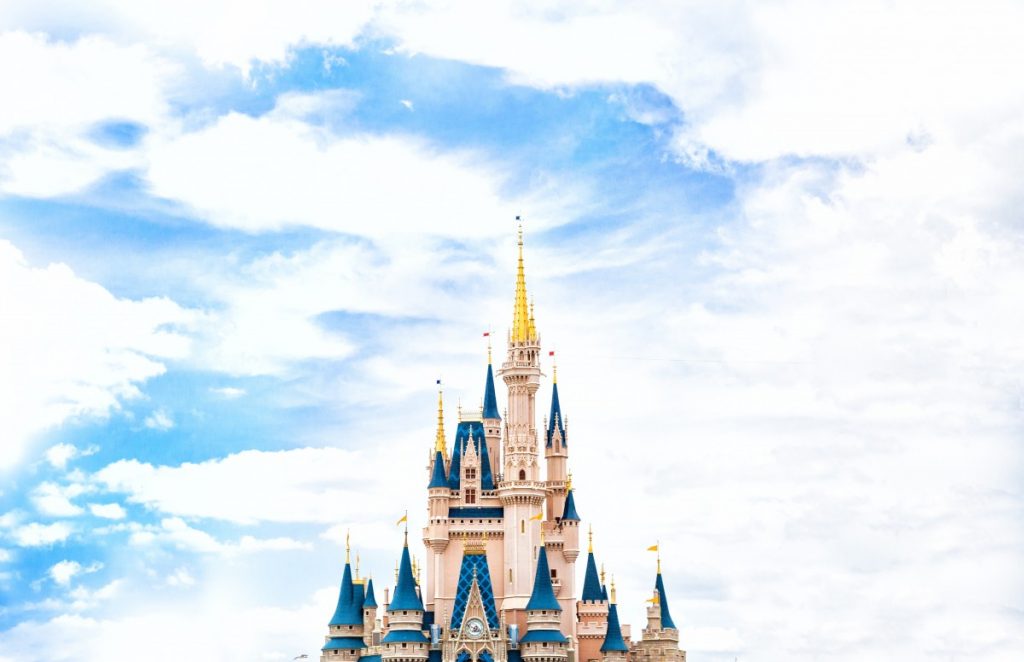 Tips for Saving Money on Disney Dining
One of the more expensive parts of a Disney trip is the food. Food in the parks is delicious, but not cheap! But that does not mean you have to drop a ton of money on food. You can easily use these Disney savings tips to save quite a bit of money on your Disney dining.
Eat Big Restaurants For Breakfast or Lunch
Dinner is the most expensive meal of the day. While breakfast and lunch are still costly, they are both less so than dinner. So if you want to go to one of the bigger more fancy Disney restaurants like Be Our Guest, don't go for dinner.
Instead, opt for a lunch option and save yourself a few dollars.
Skip the Disney Dining Plan
SO this one may be a bit controversial, but I think if you want to save some money on food at Disney… You should skip the Disney dining plan. I find it easier to save money in other ways, and planning out your meals yourself instead of relying on credits is much more helpful.
For newbies, the dining plan can seem overwhelming as well so save yourself the confusion and skip this!
Bring Your Own Snacks and Food Into The Park
Did you know that you can bring food and drinks into the park? This is probably the best way to save money on food since you won't have to buy anything. You can refill water bottles at any water fountain, and eat snacks out of your back.
This comes in especially helpful when you have small kids who seem to always want to be eating.
Grocery Delivery to Your Resort
Instacart now delivers to all Disney resorts, and off-property hotels in the Orlando area as well. So go ahead, order up some groceries and have them delivered right to your hotel! If you want to try Instacart, you can even save $10 off of your first order here.
Use the Hotel Kitchen
If you have a room or suite with a kitchen, make use of it! Order some groceries, and cook in the room to save money on eating out.
Now I know that part of the fun of Disney is eating at the amazing themed restaurants, but if you want to save some money on dining, cook a few nights instead of eating out every night.
So if you are planning a trip to Disney any time soon, these money-saving tips are guaranteed to make your time at the house of mouse much easier on your wallet!
Did I miss anything? Let me know your favorite Disney savings tips in the comments below!