This post was sponsored by Fresh From Florida as part of an Influencer Activation for Influence Central, however all opinions expressed are my own.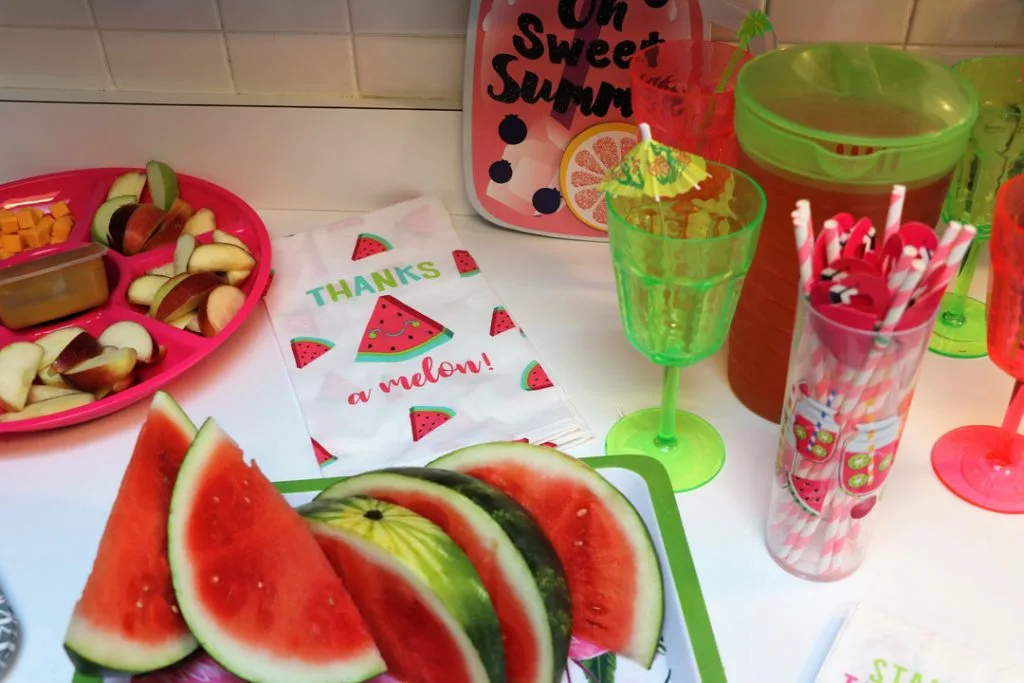 School is out, the weather is hot and the time for summer cookouts has begun! I absolutely love throwing parties and having cookouts, but the planning can be stressful. In the past, I stressed about making sure everything was perfect. Expensive decor, fancy food, having a super clean house…. Lately though, I have let that go! Now I am more of a lazy party planner, and honestly, everything still comes across perfectly!
You don't need to go crazy to throw the perfect summer cookout! All you need is some fun ( inexpensive) decor and of course, some delicious and simple food!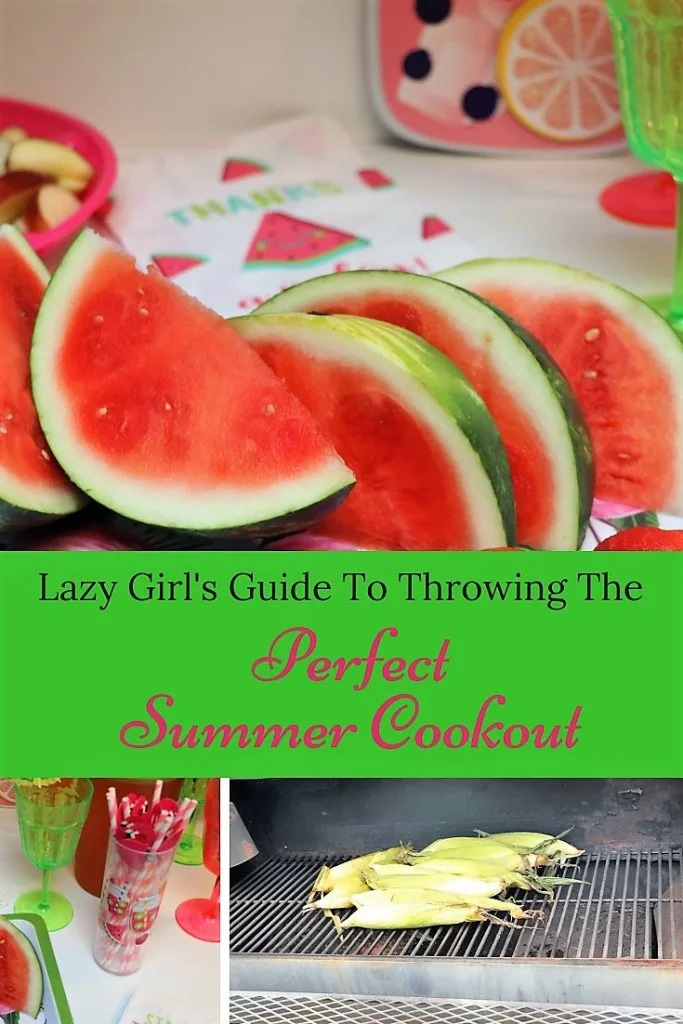 Perfect Summer Cookout With Fresh From Florida
Here in the sunshine state, we get a plethora of delicious fresh produce. This is perfect for a summer party. There are always a lot of options that can be picked up at any local grocery store, making it super easy to find something in season for your next party.
I picked up some watermelon and sweet corn, which are in season in Florida now! To me, nothing screams summer more than corn and watermelon. You can also pick up other in season goodies like blueberries, tomatoes, bell peppers, mangoes, star fruit and more!
Fresh From Florida has a special place in my heart since my parents were, at one time, Florida Farmers themselves. So being able to get fresh produce year round from local farmers, really makes me feel good about where my money is going.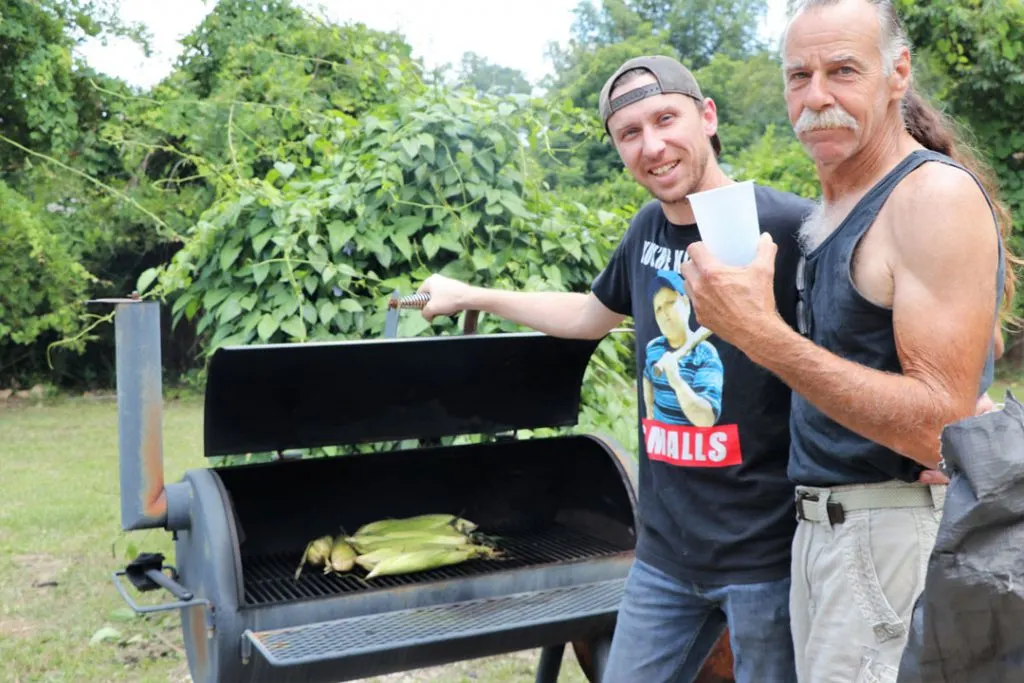 Fresh Watermelon Party Table
For my recent summer party, I wanted to do a simple watermelon party table. Watermelon is my go to simple summer snack, and it can be easily set out for a whole host of people to enjoy.
To get a simple table setup, I went to my local Dollar Tree and grabbed all of their adorable summer decor! See, you don't have to spend a lot of money to have the perfect summer cookout! If you want to make your watermelon tray look a little extra fancy… Pick up an ice cream scoop and make adorable little melon balls!
The melon balls are adorable on their own, or perfect to put into a number of different summer themed drinks!

Really, who doesn't love watermelon? No matter if you are young or old, there is something so sweet and summery about having juicy watermelon all over your face! I mean come one, can't you just see the happiness on this adorable little face?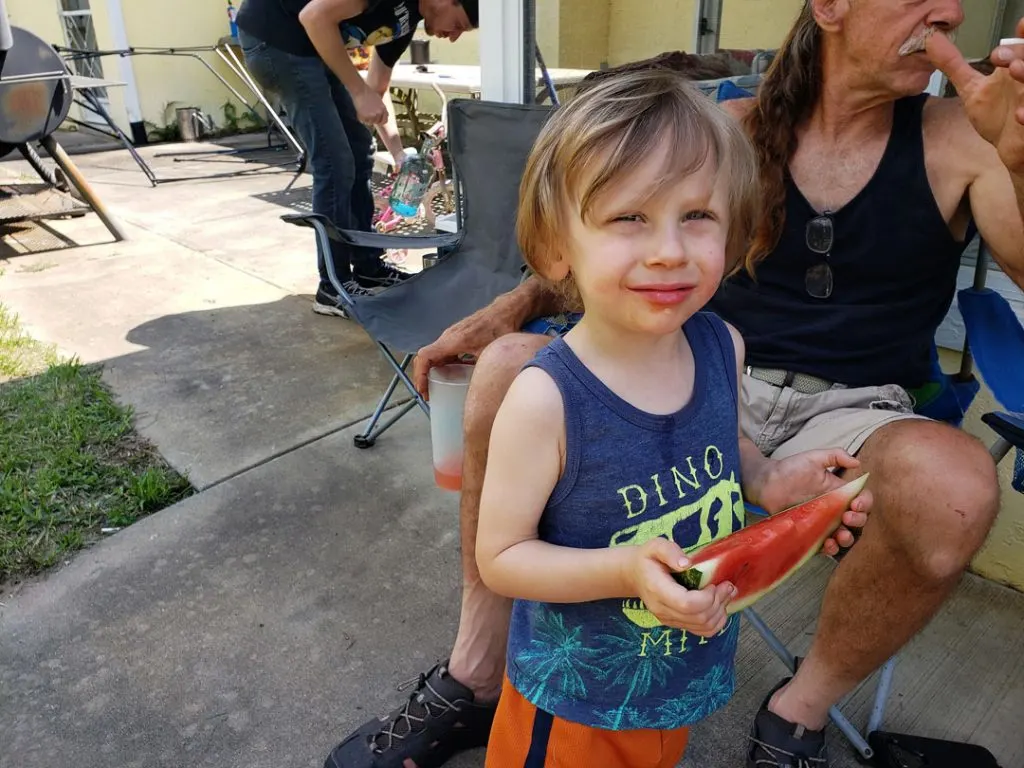 Sweet Corn on the Grill
If you want simple and delicious, then you can't go wrong with grilled sweet corn. All you need to do is to soak them, husk on, in some water for an hour or so, then toss them on the grill!
It is seriously that easy! The corn ended up being the star of our party as everyone ended up loving it! This makes it clear that you don't need to be over the top to please a large number of gifts! Even better, sweet corn is extremely inexpensive when you are feeding a lot of people.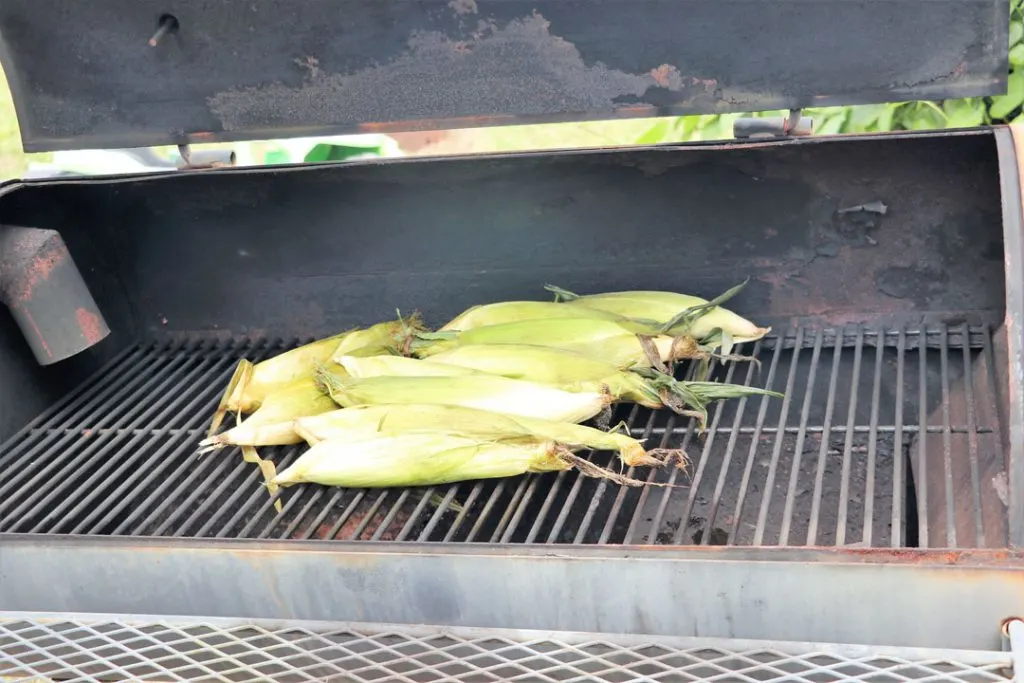 Feed a Crew At Your Summer Party
Once the food is ready to eat, just set it up buffet style and let everyone dig in! Even if you have a small kitchen, you can make this work with a few folding tables. After a morning of grilling and camaraderie, these guys were ready to dig in by the time everything was ready.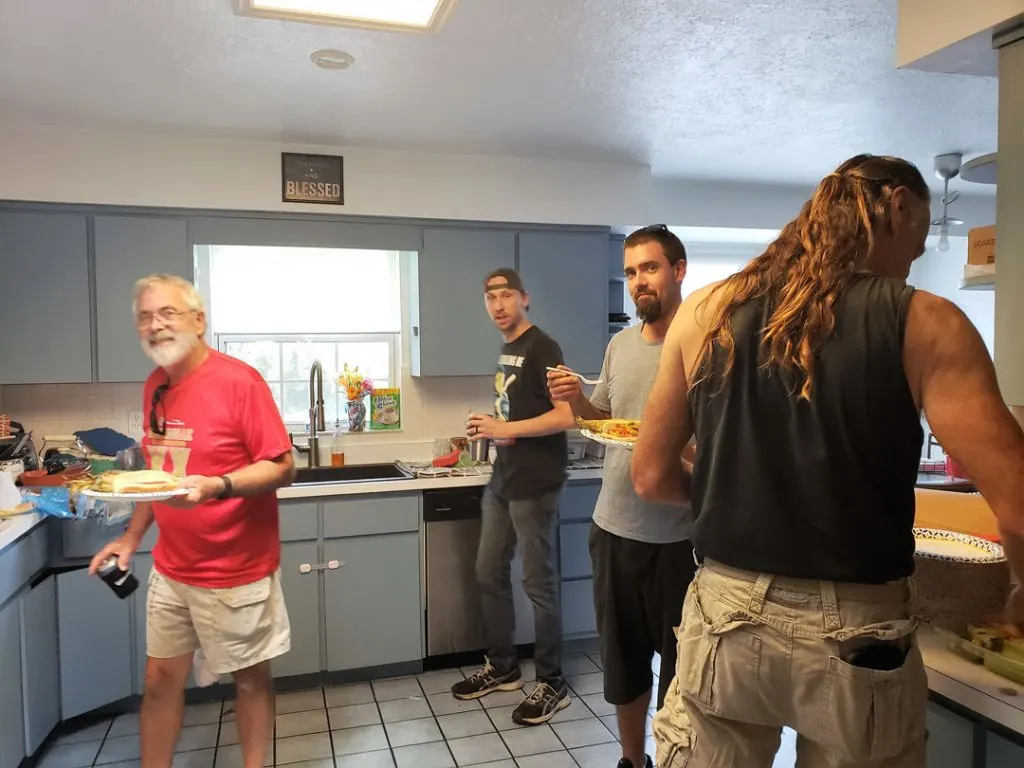 So if you are looking to entertain a crew and leave everyone feeling happy and full at the end of the day… Then head to the store and look for the Fresh from Florida label on produce, seafood and more!
Looking for more Florida Fresh recipes? Head on over to their website or social media channels to get all of the delicious content that they have to offer!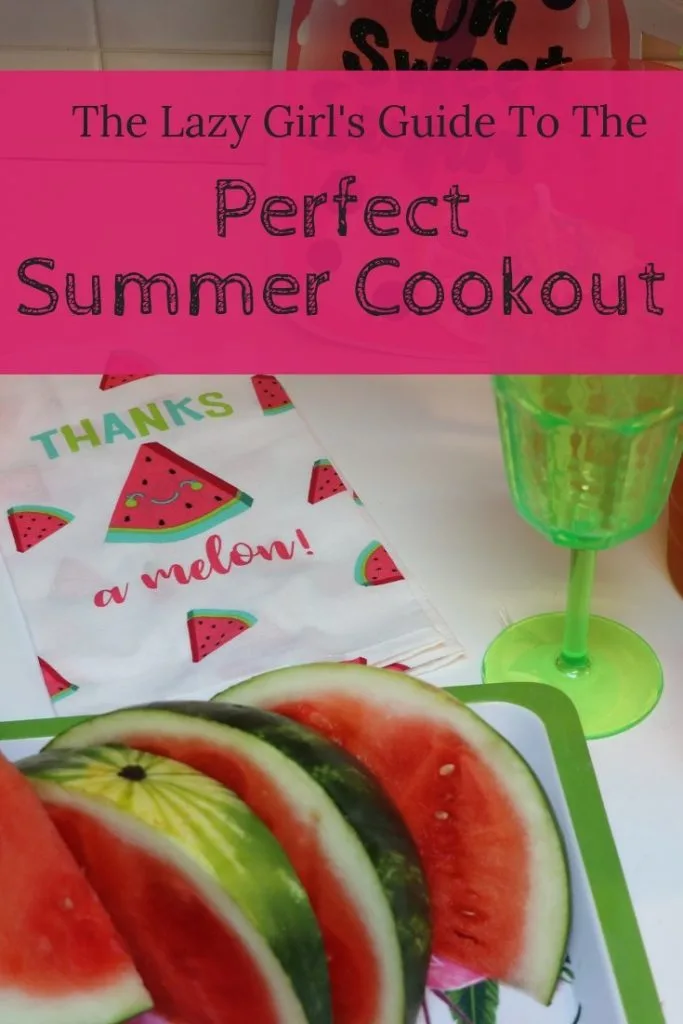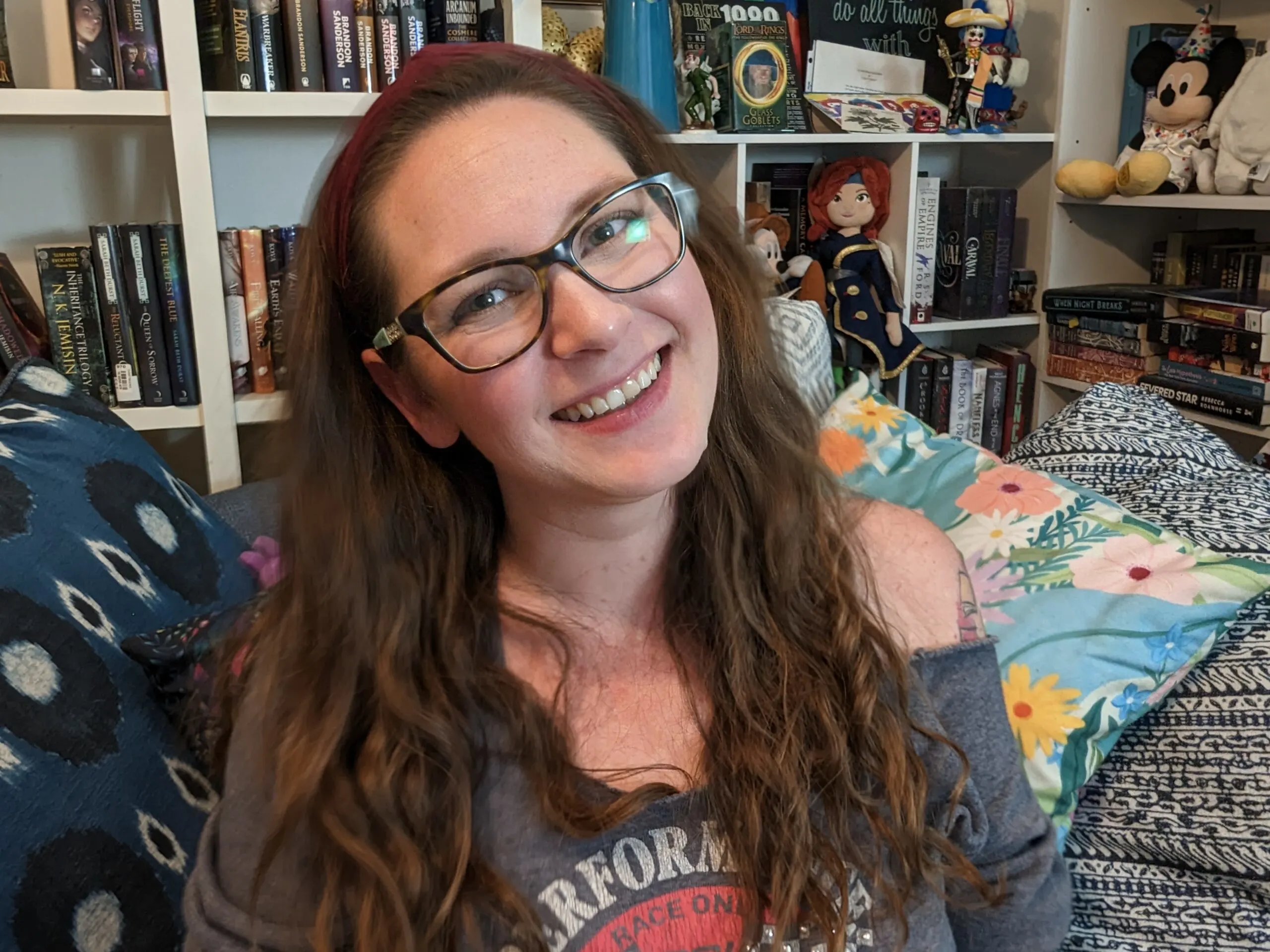 Jessi is the creative mind behind The Coffee Mom, a popular blog that combines parenting advice, travel tips, and a love for all things Disney. As a trusted Disney influencer and passionate storyteller, Jessi's authentic insights and relatable content resonate with readers worldwide.