Ever have those days where you just don't feel like leaving the house? Maybe the kids are sick…. Maybe you are sick…. Or possibly you just have so much to do that you simply just don't have the time to pack up and head out. No matter why you end up stuck in the house, it seems like those always end up being the days the groceries run low! So what can you do when you are just not feeling like getting dressed, but still need to get groceries? Have them delivered! Yup, Grocery delivery is now a thing, and while I was skeptical at first… I have been using Instacart grocery delivery for quite some time now, and I have to say, I am in love!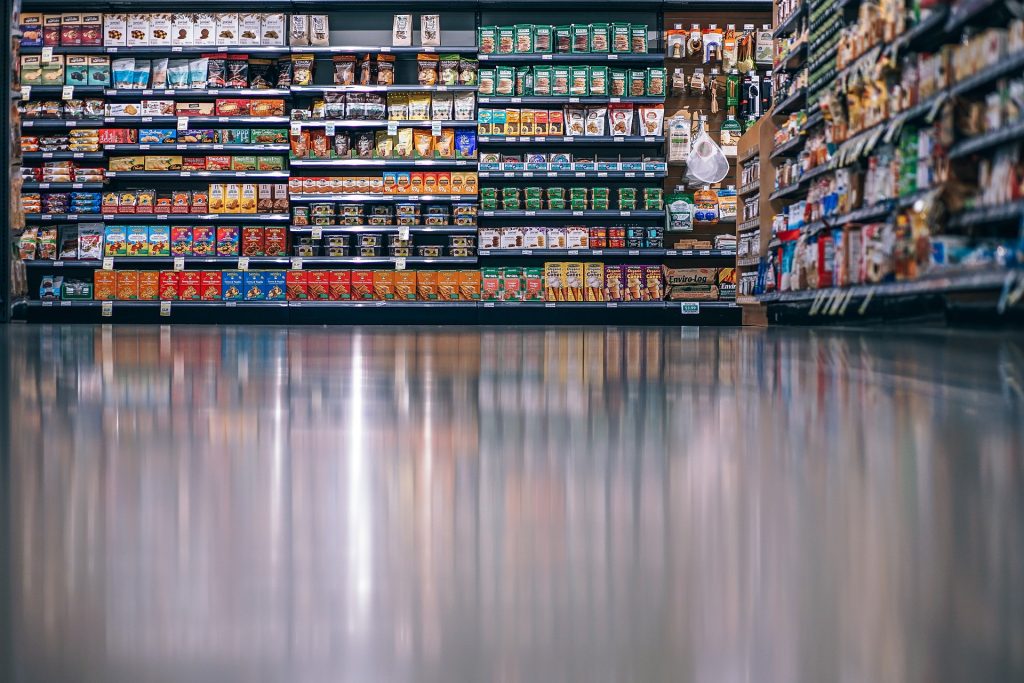 *This post may contain affiliate or referral links. This means I may get a small commission at no extra cost to you*
What is Instacart Grocery Delivery?
Maybe by now you are intrigued… But still wondering "What exactly is Instacart grocery delivery?" Well, the answer to that is rather simple. Instacart is a third party company that delivers groceries to your home. They deliver from a wide variety of different stores depending on your area. The two that I frequently use are Publix and Aldi. You make your order through the Instacart website, pay and select a delivery time option. A personal shopper will shop for you and then deliver it to your door! Super simple!
The Instacart Shopping Process
After using Instacart for a few months now, I have really gotten to know how their shopping process works. The thing I love the most is that you feel really connected with your personal shopper. You get a notification when they start shopping, can see what they have picked up so far, and see when they are on their way to your home. If something on your order happens to be out of stock, you also get a notification and can pick an on the fly substitution or simply get the item refunded. Once your order is completed, you can actually track the shoppers progress to your home, and you can see a photo of what they look like to know who to look out for.
My Instacart Experience
As I said above, I have been using Instacart for a few months now. I wanted to have quite a few deliveries from multiple stores before I gave my full Instacart review and options on the service. I will say, I have yet to have a bad experience. Every single time I have greatly enjoyed the service. My shoppers have all been friendly and the produce they pick out is always fresh and just what I would get if I would have shopped for myself.
Instacart Pricing
So here is the kicker, the Instacart pricing system. Before I personally started using the service, I had read some reviews about how prices are higher than they are in the store…. And this is true… slightly. The prices on Instacart are slightly higher than in the store, but honestly that doesn't bother me much. I am well aware that I am paying for convenience. With the store I shop at most often, Publix, I am still able to get buy one get one free deals as well as sale ad deals, so really the super slight up charge does not turn me off.
The other pricing stipulation is the $3.99 delivery fee. Now again, this does not bother me. I mean, I pay when I get a pizza delivered, why wouldn't I for my groceries? You can pay $99 though and get your deliveries free for the whole year… Which I think is an amazing deal. You end up getting your money's with if you really make use of the service.
Finally, you are given the option to leave a tip… and I HIGHLY recommend you leave one! As a former server and bartender, I may be an over-tipper but I am a big proponent of tipping your service employees because that is how they make the bulk of their income!
Final Thoughts on Instacart
My final thoughts on the Instacart delivery service…. GO FOR IT! It is life changing, especially for a busy mom! Yes, you may pay a slight bit more, but the convenience alone is worth it in my opinion. And if you want to save some money, you can get $10 off your first Instacart order just by clicking here!
So what are your thoughts? Have you tried Instacart or another grocery delivery service? Did you love it? Is it worth the cost?
Don't forget to follow The Coffee Mom on Facebook, Instagram and Twitter to stay up to date with all of our family travel, parenting tips, family friendly recipes and so much more!