Busy moms have so much on their plate! Starting with preparing meals, getting the kids ready for the day, taking them to school, doing different activities, to making sure the house is neat – life can be quite overwhelming! But, as the queens that we are, there's always a little free time in the day where we can squeeze in a side hustle to make extra income.
If you've been wondering which are the best flexible jobs you can try from home, and enjoy doing them, I put together a list of six fun ideas that can turn into a career. These are all remote, and perfect even for the busiest ladies.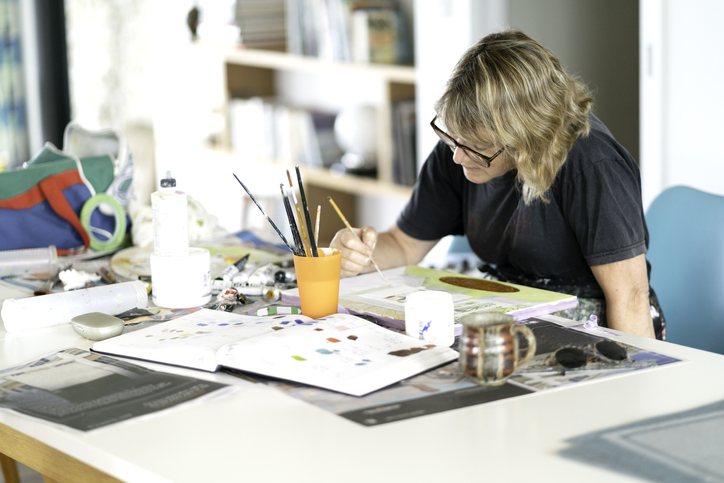 Sell Stuff Online
The chances are you have a lot of stuff all around the house, your garage, and the basement, that you don't use and you won't ever use. Why not make someone else happy with the things you don't need anymore? At the same time, you can make money and even turn this into a business that will continue to grow.
There are numerous online marketplaces and cross-listing apps where you can sell, and you'll be surprised to see how much you can make. Cross-listing increases your chances of selling more items, and it also increases the number of people seeing what you have to offer. It generally takes a few minutes to register and set up your account on whichever platform you decide to sell. The best thing is that you can literally list anything, including clothes, kid's toys, home items, decorations, and much more.
Another reason why online selling is excellent is that it will help you declutter your house. With all that stuff that's been lying around and the new things you have to get for the kids constantly, you're probably always on the lookout for more storage space. Once you get rid of all the unwanted things, your home will feel like new.
Start A YouTube Channel
Do you love filming videos of your kids, travels, and your everyday life? If the answer is yes, then you're ready to make money off YouTube. We live in a digital era when even the busiest moms can monetize their content.
Your kids are very likely obsessed with this platform, watching videos of other kids playing with toys, putting together toys, filming surprise eggs, and much more. If you want to share your kids online, you can make them a part of your content. There is a place on this channel for everyone, and for all types of content. If you work hard on your channel and educate yourself on the basics, you can make thousands of dollars.
Start A Blog
Take this from a happy blogger – there is no better way to fill your free time than blogging! Instead offilling those little gaps of free time watching TV or playing mobile games, you can start your own blog. You don't have to be an online wizard to do this; all you need is the wish to share bits and pieces of your personal life as a mom, travels, fashion choices, or recipes with your future audience. Blogs can be a great way to build a community and make an extra income.
Tutor Kids Online
If you're looking for a flexible side hustle that you can adapt to your schedule, you should try tutoring kids online. Every busy mom can do it and be very successful in this job. You should try teaching something related to your bachelor's degree – that way you won't have to spend too much time preparing for your classes. If you feel comfortable teaching online, you can also try it with adults.
Tutoring online is great because you don't have to make any investments. All you need is your laptop and a microphone. You can dedicate your free time teaching something you really love, and you're good at. Also, through the magic of recommendations, you can soon have numerous new clients and extra income for the family.
Another great idea is to teach Chinese kids English. If you have an in-depth knowledge of English, numerous platforms need teachers, and all the classes are online.
Virtual Assistant
So many companies require great virtual assistants. This is a fun, flexible job that everyone can do. Most of the companies you'll find offer part-time and remote work possibilities, which would be the perfect opportunity to earn money from home.
If you're worried that you don't have the required experience, there is no need to stress about it. The skills required for this job are good organizational skills, time management, data entry, communication, and administration. Some companies even offer paid training sessions, so you'll see if you're a good fit after the first few days. Online freelance platforms are the best spot for finding a potential virtual assistant job.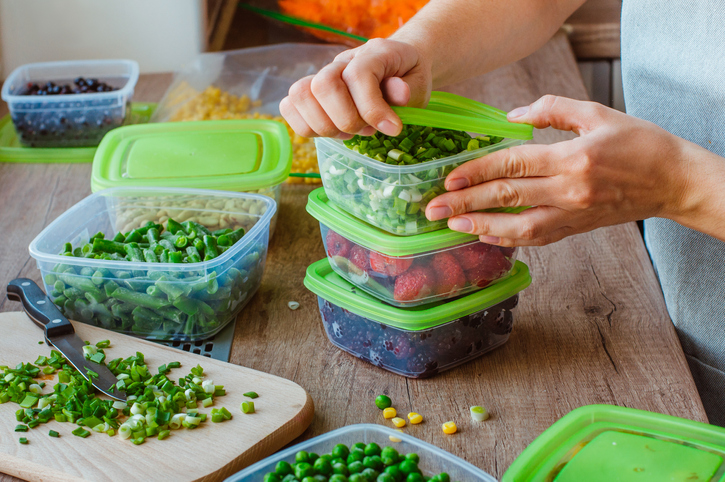 Meal Prep For Clients
If you're great in the kitchen and everyone loves your recipes, this can be your starting point for your next side hustle. Did you know that there are people who will pay you to do their meal prep and deliver them the meals?
Moms who want to stay fit and healthy can be your first target audience. Imagine how many other women like you have packed schedules and need a helping hand with their diet. This job is ideal for busy moms who love cooking and are familiar with the nutritional values of ingredients in the kitchen. And if you don't have enough time to drop the meals at your clients' houses, there is always a way to involve other family members and get them to help. This is an excellent business opportunity because not many people do it, and if you're good, you can grow fast.
Best Home Side Hustle Ideas For Moms You Can Start Right Now
Did you find any ideas that will work for you on this list? Maneuvering through life with kids is not easy, but if you find something that you love doing to fill your free time, it won't feel like a job. Plus, everyone needs that extra income, so why not give it a try?
All of the listed side jobs are creative, remote opportunities that you can do from your home, some even from wherever you are. Most of the jobs that I listed don't require special skills, and anyone can do them. Your next step is to find the one that you love the most and start earning income.
Gilles Couvreur is the founder of Cross-list, a productivity tool that allows sellers to list quickly on the world's largest online marketplaces. In his free time, he loves to share his knowledge gathered through years of experience.