Want your kids to play more sports instead of video games?
Many kids these days play far too many video games. They're more concerned about computer games than they are about their own health, and it's understandable given how addictive they can be. Video games aren't necessarily a bad thing, however. Video games can be a great way for your child to learn more skills, and they can be a unique social experience thanks to the internet and online gaming.
However, there's nothing quite like getting your child to play some sports. It helps to work their body and it keeps their heart and muscles healthy. So in this post, we're going to look at a few ways to help you encourage kids to play more sports instead of just focusing on video games.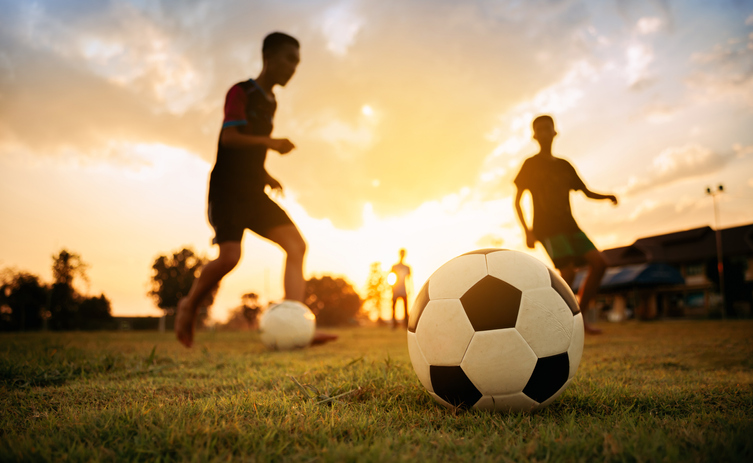 Lead by example and take them out on a sports outing
You're not going to convince your child to play more sports if you don't lead by example. Consider taking them out to a sporting event or going on a family outing to a beach. Just remember some basic swimming safety tips to keep your child safe while you're out in the water. If you can disguise the sport or physical activity as a fun family trip, then they'll be far more likely to come along and ditch the video games for a day or two.
Keep your child's attention span in mind
Children have very small attention spans, so make sure you introduce the sport in a way that focuses more on action than learning. For example, if you're going to introduce your child to baseball, don't spend an hour teaching them all of the rules. Instead, go out to a nearby park with a bat, a ball and a glove, then start pitching to your child and encouraging them to hit it.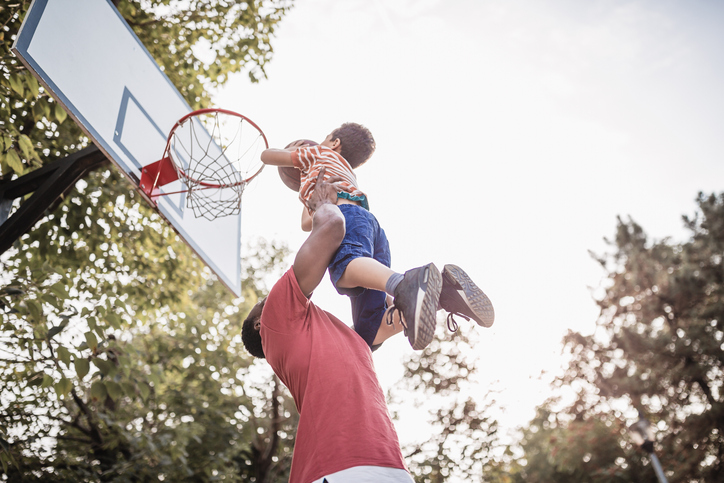 Look for local clubs and teams they could join
A great way to encourage your kids to play more sports is to make it a social thing. Whether it's creating competition for your child or looking for teams and clubs they can join, it's always a good idea to look around for local options. For example, you might find a kids tennis club that teaches them how to play tennis and gives them partners to play against, or you might find a local swimming team that encourages new and talented swimmers to join their group.
Let your child invite friends to play sports
There are loads of sports for kids that can be played in a group. If your child wants to invite friends over to play then let them, but only if they promise to play some sports for physical activity. Don't just let them invite their friends over for the sake of playing video games or something similar!

Sometimes, kids need the motivation to play outdoors, and believe it or not, how your outdoor space looks plays a vital role. Suppose your yard is messy with large trees and plants all over the place. Do you really expect your kid to want to spend time outside? Leave alone inviting their friends over?
Luckily, there are several options to create the perfect space for your kid. One excellent option is to cut down the trees and uproot the plants. You can do most of the work yourself but not removing trees. You should know it is quite challenging to remove a large tree by yourself – so hire a professional. Depending on the tree's size and location, expect the tree removal cost to fluctuate.
Not to worry though, the removal cost will be worth it for yourself and your kid. For one, your kid will have an amazing time playing with their friends without the risk of injury other than that of kicking and falling. Also, you can create a suitable space where your kid can play different sports such as tennis, basketball, and others.
Ultimately, your kid will be proud to invite their friends over for an outdoor game – because they have a nice private space for kid activities. On the other hand, you will enjoy having a beautiful outdoor that compliments your interior. Oh and don't forget the freedom from kids playing and screaming around you.

Stay positive when talking about sports
Lastly, make sure you stay positive when talking about sports. Don't associate it with anything bad and make sure you're always happy and cheerful when you mention sports to them so they can start associating it with positive feelings.