Living in Central Florida there are a ton of things to do. Beaches, theme parks, and just loads of fun and exciting adventures to be had. Personally, I am a theme park junkie! My whole family loves a good theme park trip, and this has been the year of Legoland! We went in March for my daughter's fifth birthday and then again recently for their Star Wars weekends. While it may not be as hyped as Disney, there are so many reasons that you need to visit Legoland Florida.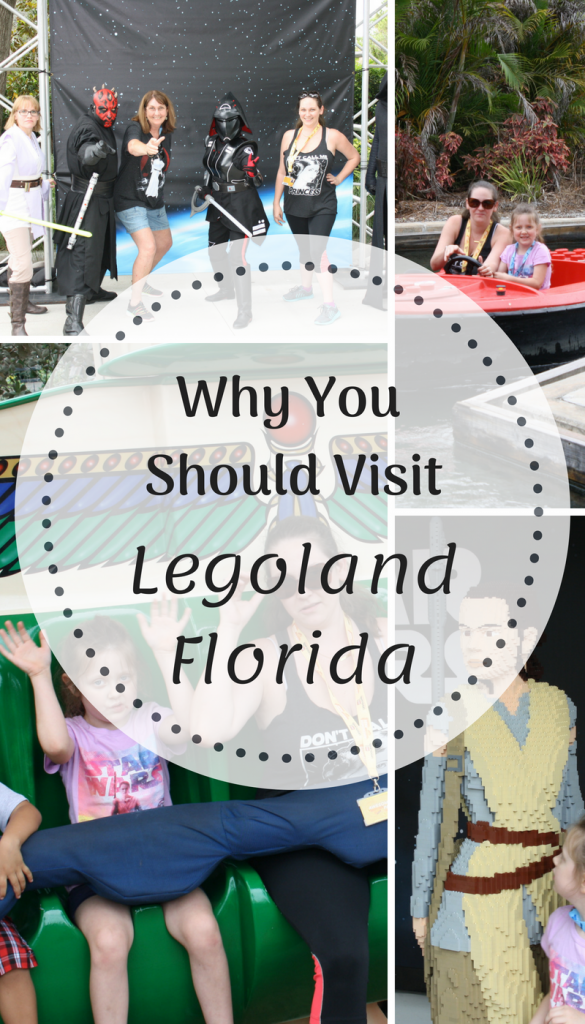 Why You Should Visit Legoland Florida
There is no denying that I am a Theme Park junkie! I just love everything about going to theme parks, alone and with my family. Thankfully, living in Central Florida helps fuel my theme park addiction because there are so many of them in such a close proximity. One of my favorite parks to visit lately has been Legoland Florida. There are so many reasons that I have been loving this park lately, and so many reasons why you should plan to visit Legoland Florida as well!
Built For Kids
If you are reading my blog, chances are that you have kids. Legoland is literally built for kids. All of the rides are geared towards kids aged 18 months to 12 years. My 5 year old daughter loves it becuase she is tall enough to ride pretty much all of the rides. Many other theme parks have more rides feared at older kids and adults, but Legoland is truly for the younger ones!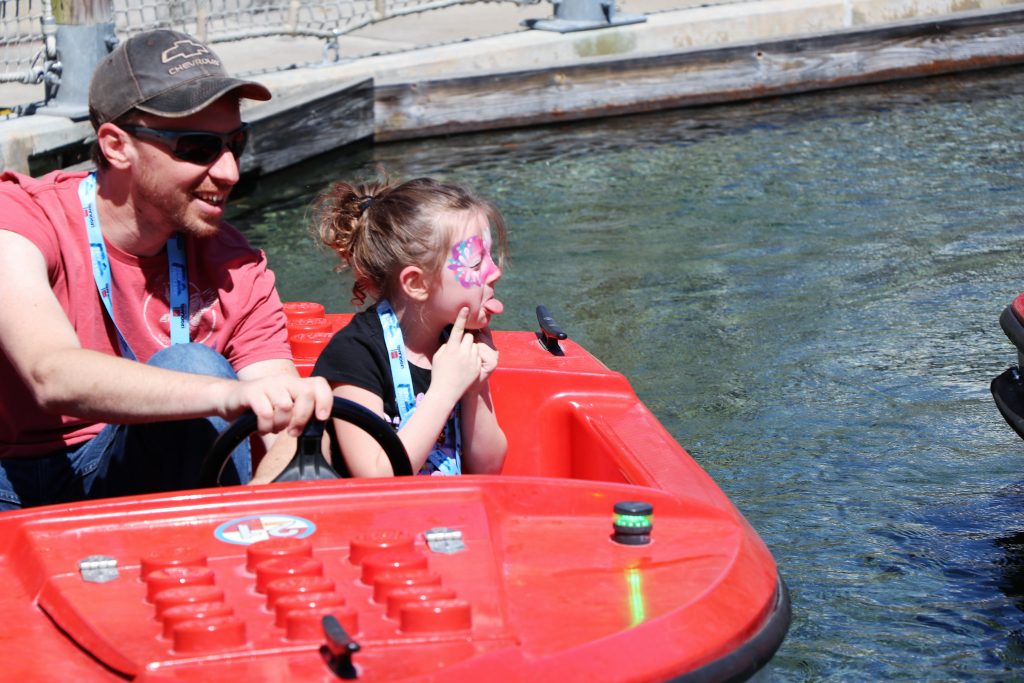 They even have special designated areas for younger kids. My son is 4 months shy of his second birthday, and loves the Duplo area of the park. They have rides, little play areas, and even water areas for the smallest of Lego lovers.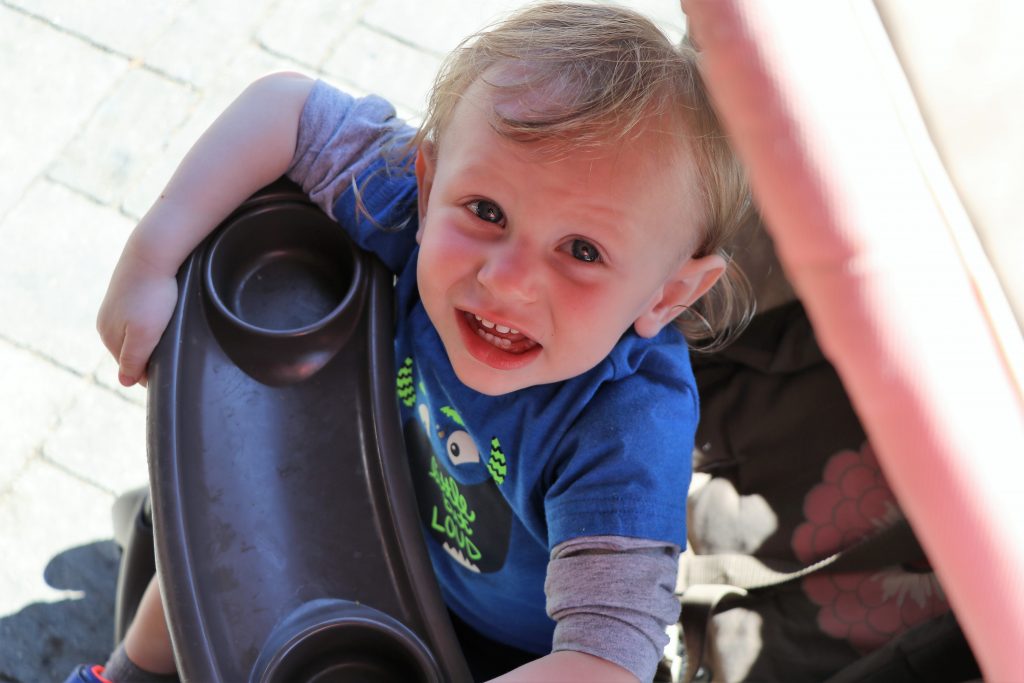 Awesome Themed Hotels
Even thought I can technically drive to the park and drive home in the same day, I tend to prefer staying in a hotel. By the time we have spent the entire day at the park, I don't want to face a two hour car ride with two exhausted kids! Legoland has two amazing on site hotels. Their original, is literally right in front of the park. We have yet to stay there, but we plan on checking it out very soon!
We have stayed at the Beach Retreat though, and I can say it is ….awesome…. Everything is themed from the restaurant, to the pool, and the little bungalows you get to stay in.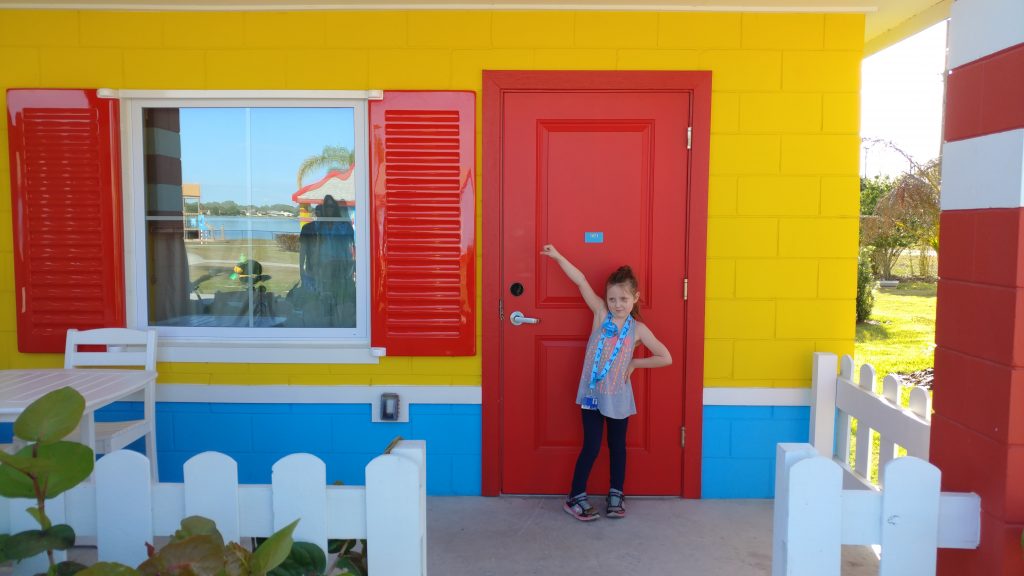 You get to stay in a little bungalow, that has one regular bed for the adults, and a set of bunk beds for the little ones! There was a box of Duplo Legos to play with and even a little bag of Legos on the beds that the kids got to take home with them!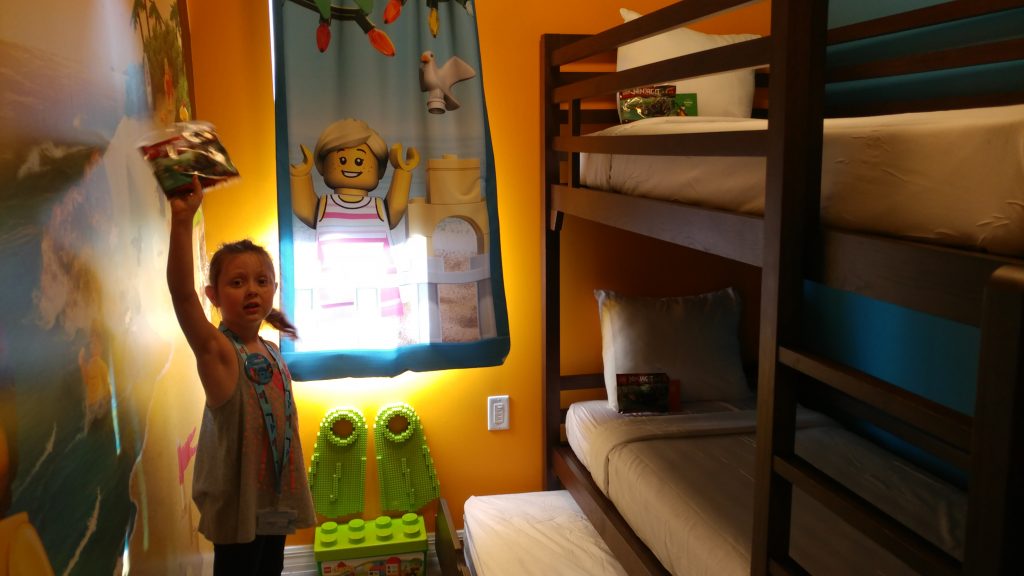 One of my kids' favorite parts about the Beach resort was the fact that there are little play areas outside of each group of rooms. The kids can go out there and play and parents can watch from the porch of the bungalow.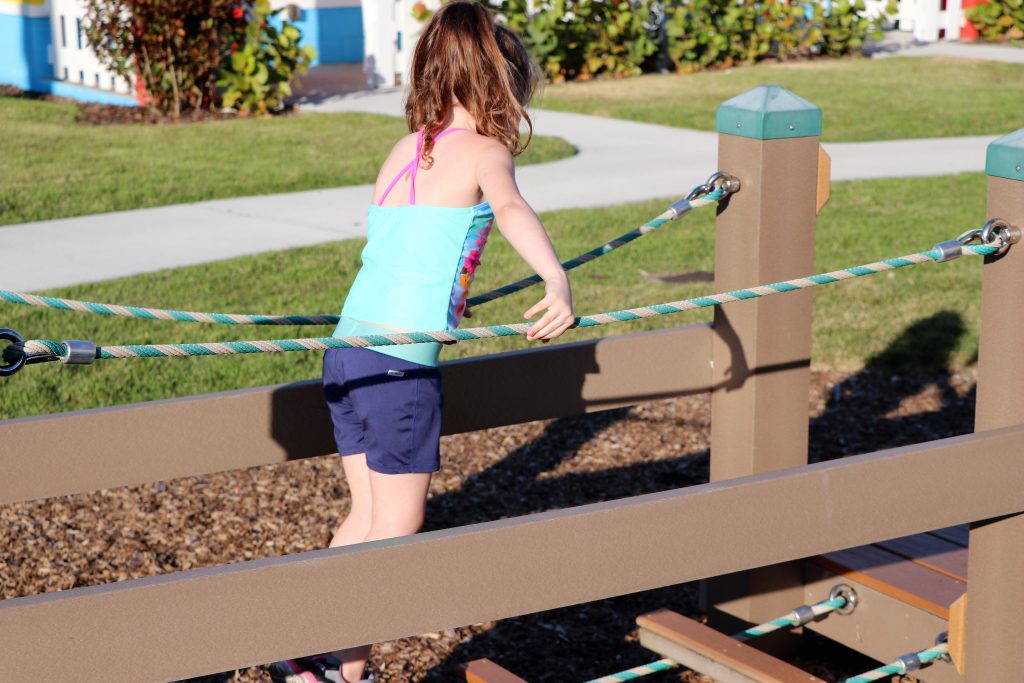 Then there is the pool! It is huge and there are giant floating Legos to play with! Not only is the pool fun, they have games, stories, and all kinds of activities for the little ones to do after the park closes for the night!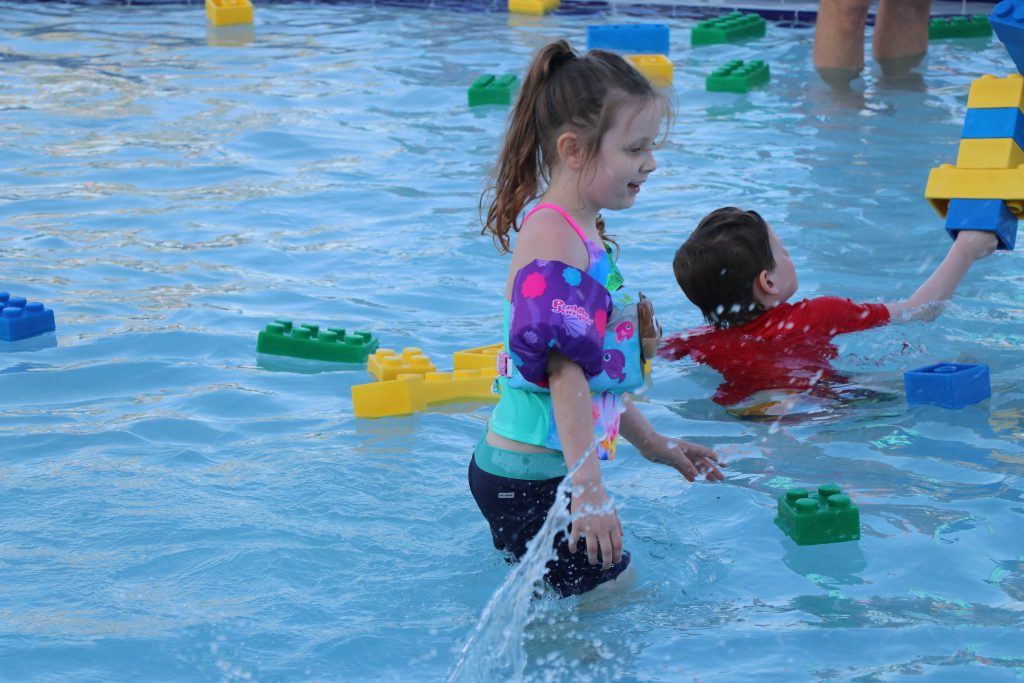 More Than Just Rides
So I think I have spent enough time gushing over why the Beach Retreat is the perfect place to stay when you visit Legoland Florida. Now it is on to the meat and potatoes of the park! It is more than just rides. While yes, there are loads of awesome rides that kids and parents will love, there is so much more as well! Every area of the park is themed..Knights, Chima, Duplo, Ninjago… They really went all out for this park. In every area there are intricate Lego creations to check out as well.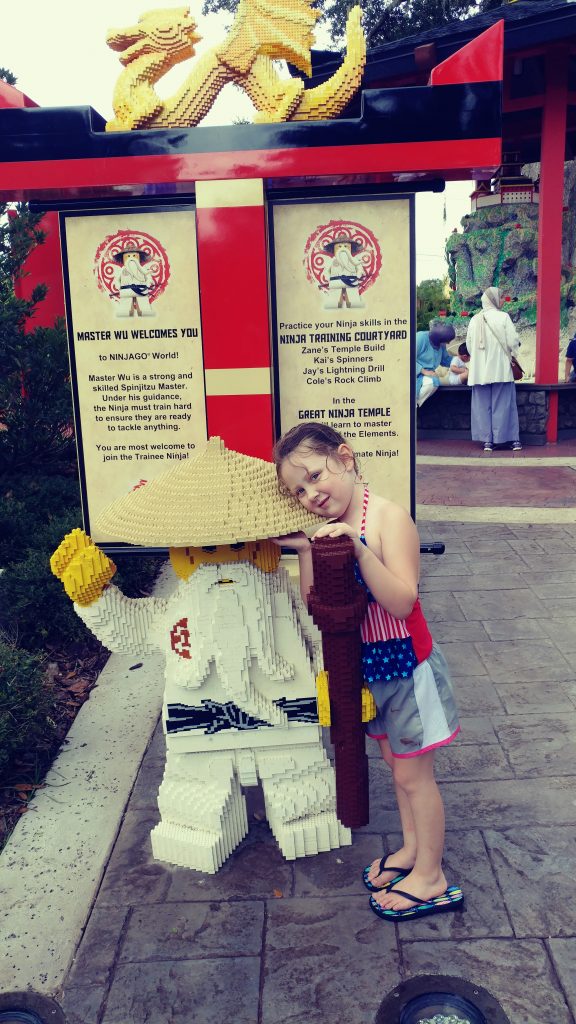 They have face painting too! We got my daughter's done when we went for her birthday. not only was it absolutely adorable, but they would touch it up for free any time the rest of the day!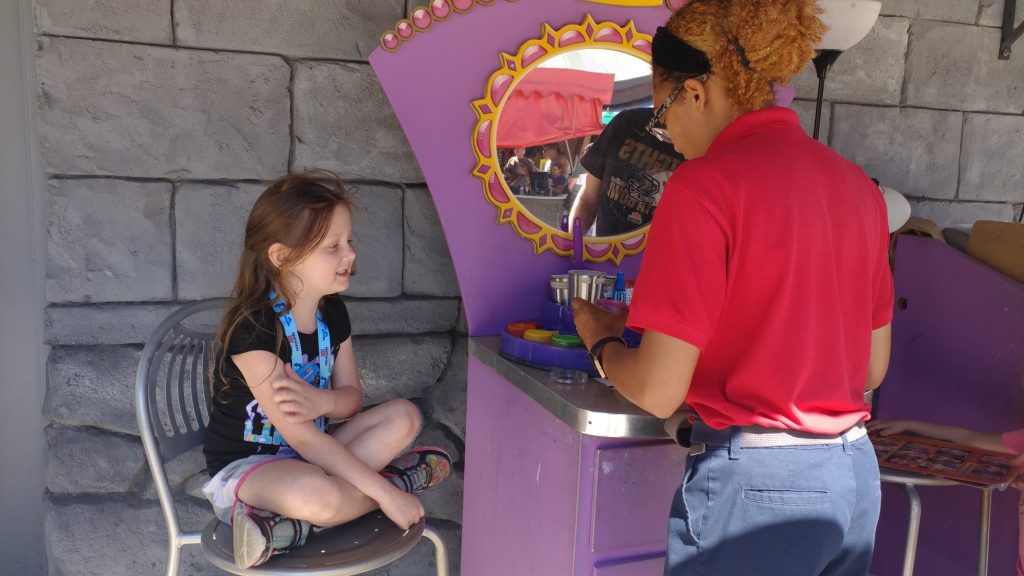 They also love to make birthday's special! When we checked into the Beach Retreat, my daughter got a special birthday button. She wore it proudly the whole weekend, and when one amazing employee saw her she gave her a mini figure! Typically, they do mini figure trading ( which is a lot of fun) but this employee offered it to my little girl as a birthday present!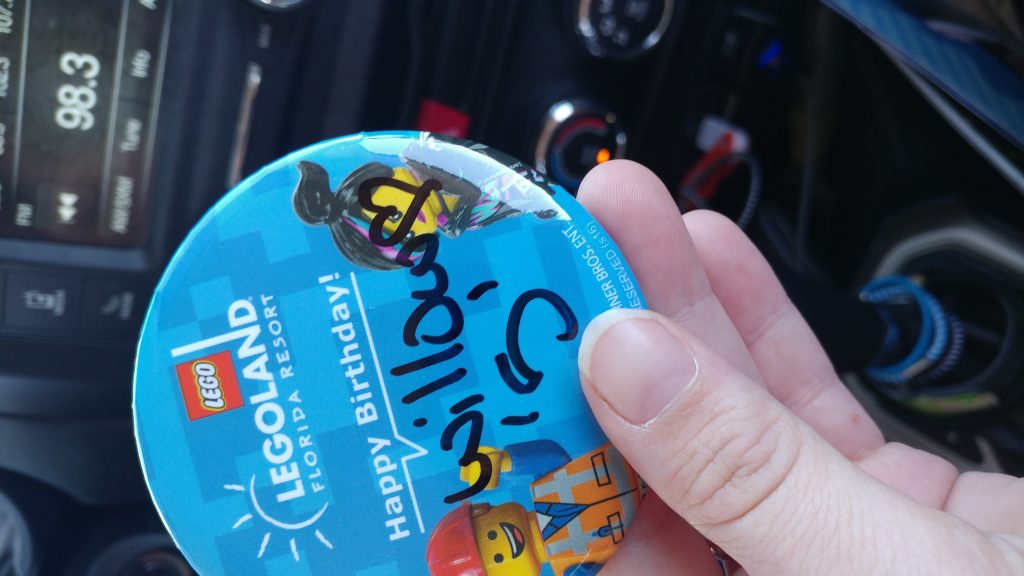 Then there is the mini figure area! This is something you absolutely have to check out when you visit Legoland Florida. There are Lego creations of large cities, from New York, to Orlando, and even Las Vegas. The amount of detail that must have went into making these are incredible! Recently, they even opened their new Star Wars mini land and it is nothing short of stunning.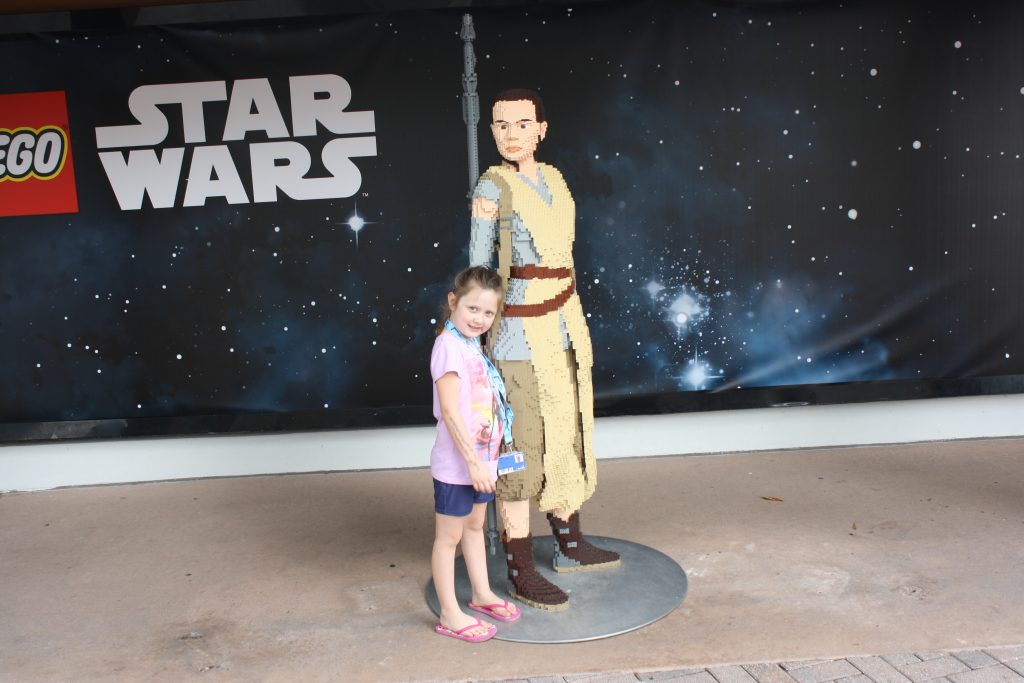 After checking out the mini figures, you should really head over to the Imagination Zone. You and the kids can cool off in the air conditioner and build loads of awesome creations! They have so many stations for the kids to build and explore, that it would be easy to spend hours in this area alone! Plus it is a nice way to get out of that mid-day Florida heat!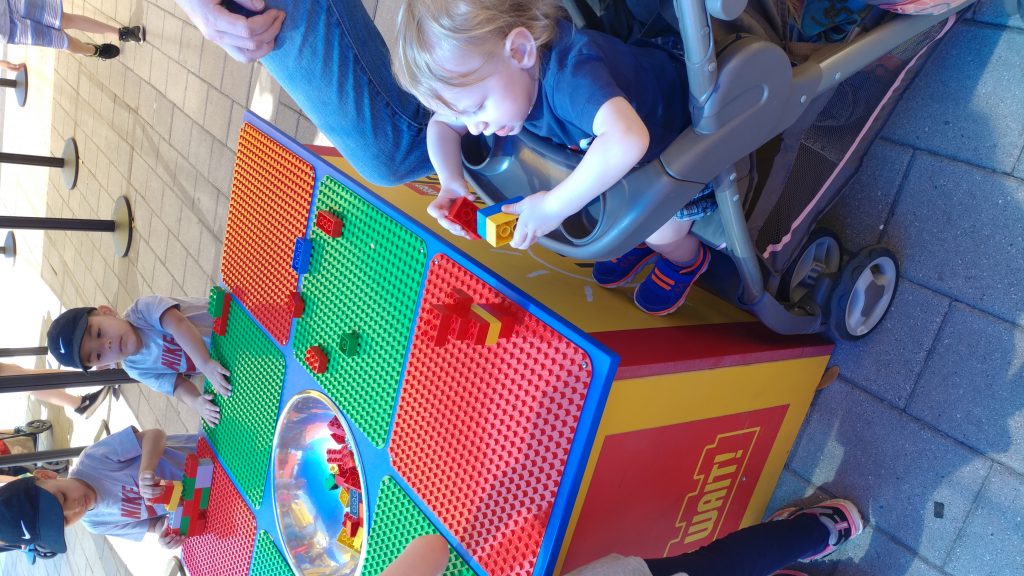 Cypress Gardens
If you want a nice relaxing stroll, then you have to go check out the old Cypress Gardens. This section of Legoland is actually the original park which was there when I was a kid! They used to have sprawling gardens, girls dressed up as Southern Belles, and live ski shows. My great Aunt was even a skier in the shows at one point.
I was so happy to see that Legoland decided to keep much of the old Cypress Gardens in tact. While they don't have real Southern Belles anymore, they do have some really awesome Lego versions. They even kept the live ski shows, now they are just themed to match Legoland!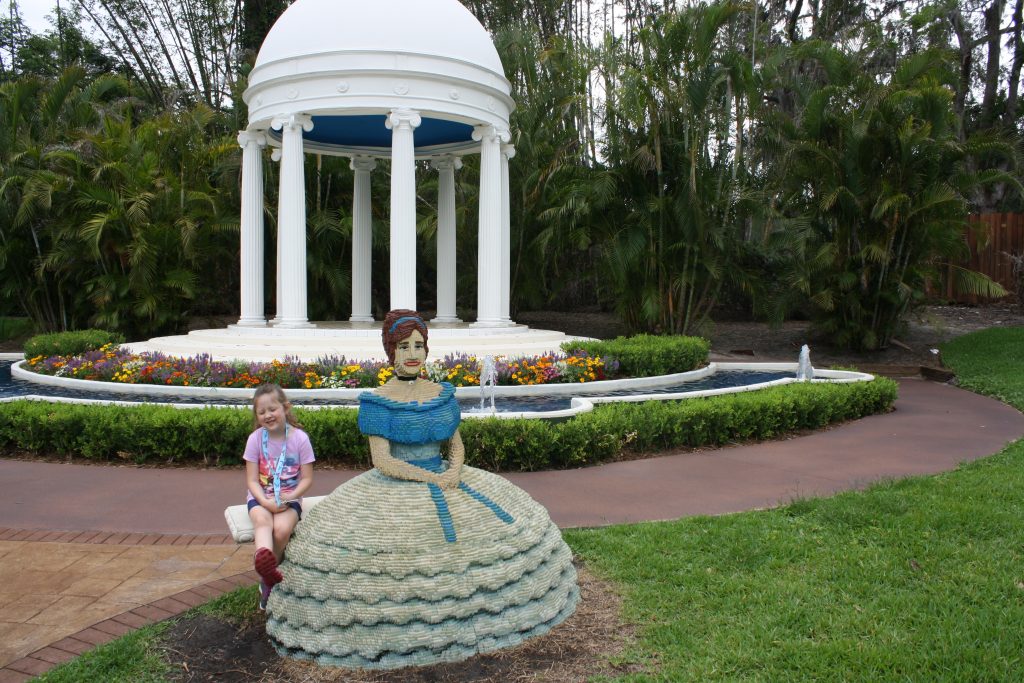 One of my favorite parts of the gardens, is the old Banyan Tree. It was planted in 1939 and is simply breathtaking! That, along with the old gazebo give this part of the park a real old Florida feel. It honestly makes me nostalgic and I love visiting this area of the park every time we go. If you want to get the real feel for these stunning gardens, then just watch the video above!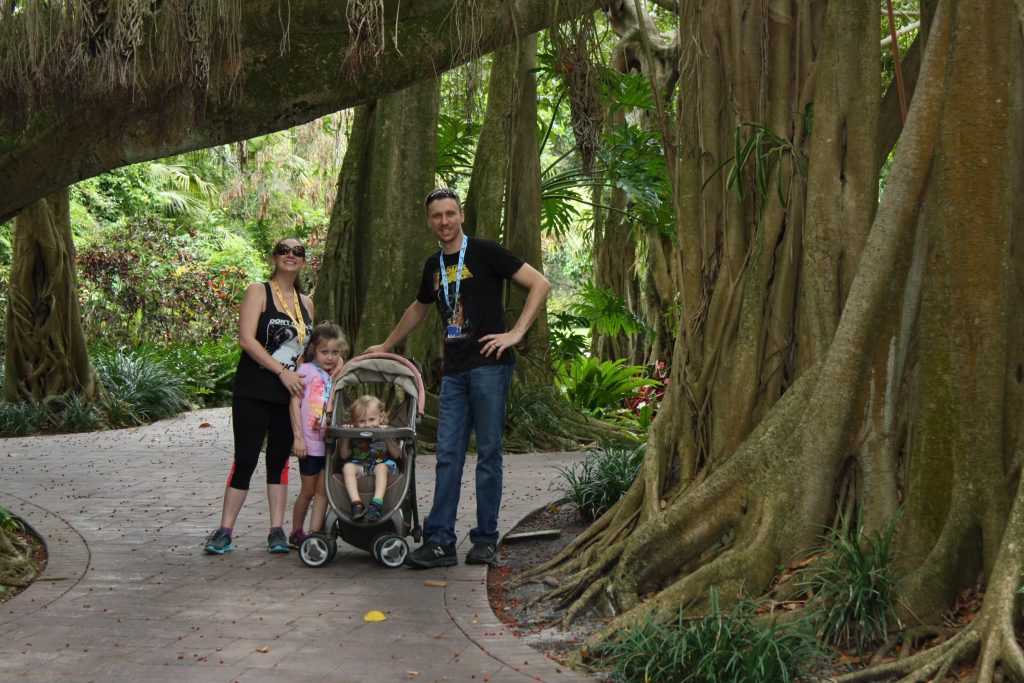 Special Event Days!
Like most theme parks, Legoland offers special themed days and Holidays throughout the year. We recently attended their Star Wars weekends and it was so much fun! There were storm troopers walking around, loads of characters to meet, themed food ( that light saber chuchurrorro was awesome), and so much more!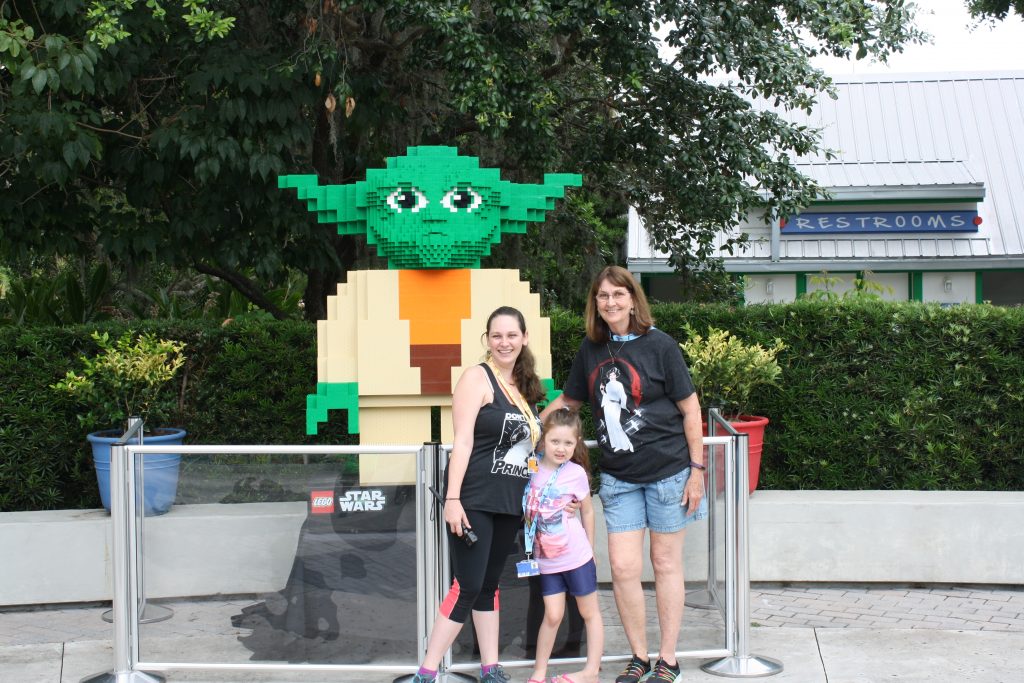 In my opinion, the best park about the Legoland Florida theme days is that they don't cost any extra! Some parks charge extra for Halloween or Christmas parties, but not Legoland! We had purchased annual passes for my daughter's birthday and we can do anything the park offers with them! Seriously, if you live close and plan to visit Legoland Florida more than 1-2 times in a year, you are best off to get a pass!
The passes are barely more than a single day's admission, and you get full access to everything ( including the water park!) Pro tip, spend a little extra on one pass for your family to get the one with free parking included.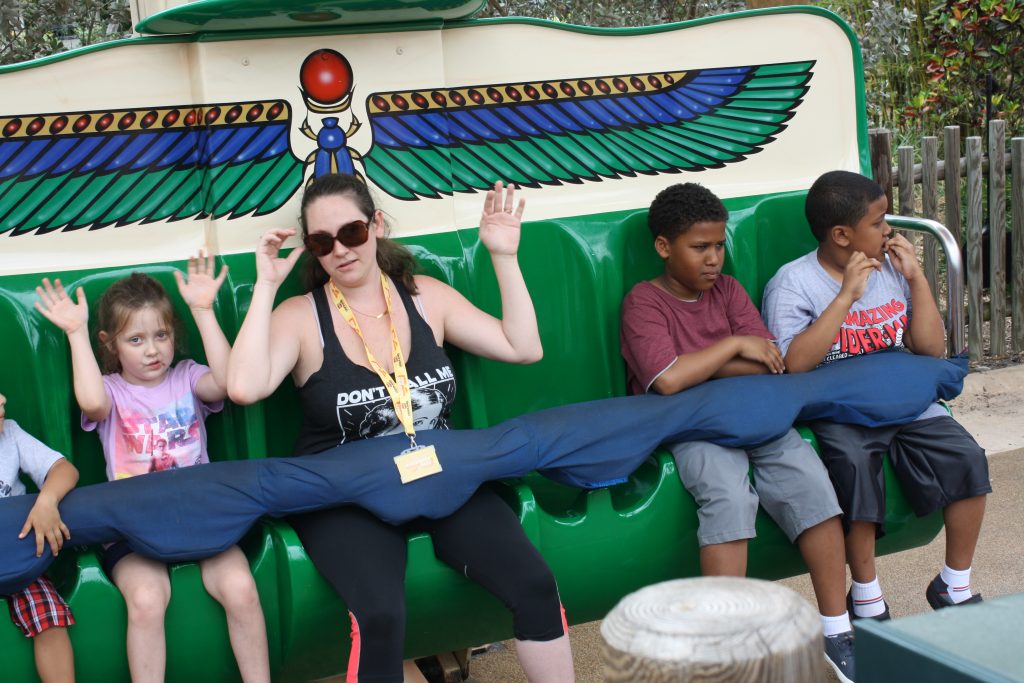 There is So Much To Do
I really feel like I haven't even covered all of the amazing things you can do when you visit Legoland Florida. There are so many options that you can't really do everything on one day, but it is inexpensive enough that you can keep coming back! They do have a killer water park, but that is going to be a post all to itself because there is that much to cover about it!
So stay tuned, because I have some fun theme park tips and tricks and way to save money coming up for you soon as well that you won't want to miss!
Now I want to know, are you a theme park junkie too? Have you been to Legoland, either here in Florida or in California? If not, do you plan on going?