When most people think of Central Florida vacation spots, of course, Disney is the first place that comes to mind. Now, I love Disney but sometimes I want to go somewhere different. We recently went to Legoland Florida and it was such a great time. While the park is relatively new, it brought back so many memories of going to Cypress Gardens for me as a child. The lines were short and it really was not crowded at all. I feel like this park is a hidden gem in the midst of the other larger named parks.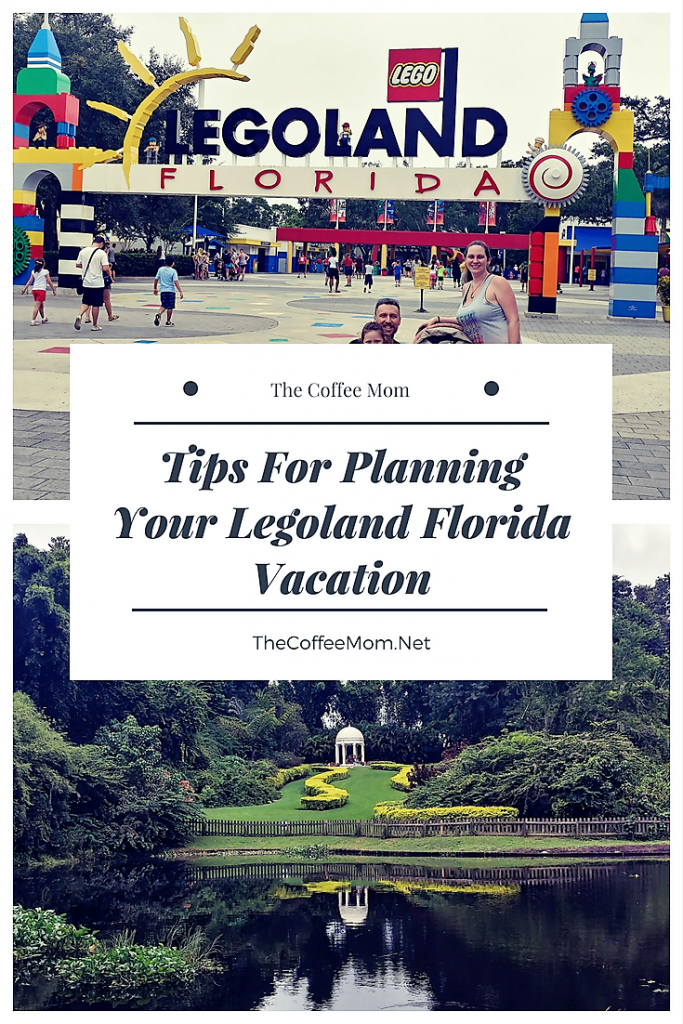 *I was given complimentary tickets to facilitate this review. All opinions are 100% my own. Please see my full disclosure policy for more information.*
Visit Legoland Florida
Legoland Florida is situated in a beautiful location in Central Florida. There is so much to do and see at this park that you will need a few days to see it all. If you are planning a trip to the Orlando/Central Florida area, I highly recommend you add this park to your itinerary! As far as planning your Legoland vacation, I have a few tips and tricks that can help you make the most of your experience!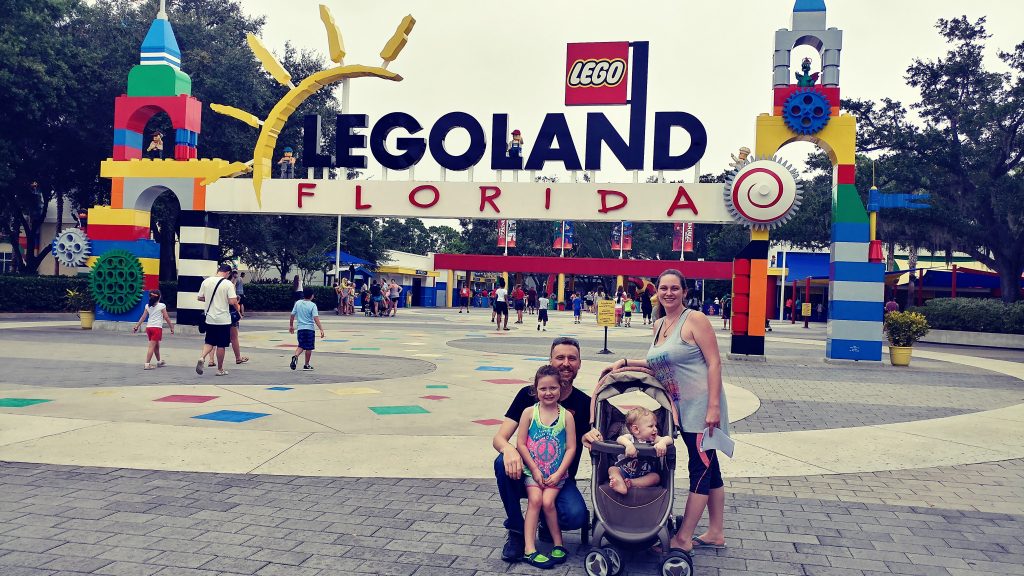 Planning Your Legoland Florida Vacation
Annual Pass Vs. Day Pass
So the tickets aren't cheap. A day will run you about $100 a person if you want to include the water park option as well. While they have passes that are multi-day and slightly better deals than the single-day pass, your best deal is going to be the annual pass. These start at $106 and include the water park. SO if you plan on going more than one day in a year, the annual pass is the way to go! I know we will be getting them for my daughter's birthday this year.
Hotel Accommodations
Legoland Florida has its own resort that is literally right at the entrance to the park. This is really ideal because you don't have to go anywhere or drive extra just to get to the park. While the Legoland resort is always nice if you want to experience more of the area you can stay at a hotel in Orlando near I-Drive. From there, you can take the shuttle to and from Legoland! Now, this costs $5 a person and it is a little over 2 and a half-hour ride each way. So it really all depends on what you want to get out of your vacation.
Food and Drink
No lie, food, and drinks at any theme park are going to be expensive. At Legoland Florida, you aren't able to bring in coolers or outside food really. You are allowed to bring water bottles though, so I highly recommend you freeze some and bring them with you. That way you won't have to pay for water and they will be nice and cold! We ended up eating at the Pizza and Pasta Buffet. It was actually pretty nice, and you are able to eat as much pizza, pasta, and salad as you can fit!
The Rides at Legoland, Florida
Something I really liked was that my daughter was tall enough to ride almost every single ride there. As long as an adult rode with her, she was able to go on just about everything,. The park states their target guests are ages 3-12, so keep that in mind if you have older kids who may not get as much enjoyment out of the park. It was great though, my 4-year-old got to ride her first real roller coaster! You can even go online to see what rides your child is tall enough for before you head out to the park!
The Legoland, Florida Water Park
Well, we did not get to spend much time at the water park on this trip due to inclement weather. It looked amazing though. You could probably spend an entire day just on that part of the park. This is why I would recommend spending two days here because there really is so much to do! If you buy just a single-day admission, the water park is extra but it is included in the cost of the annual pass.
Cypress Gardens
When I was younger, I remember going to Cypress Gardens. It was a beautiful nature park. There were southern belles dressed in huge fancy dresses, beautiful greenery, and fantastic skiing shows on the lake. Well, Legoland Florida now sits where Cypress Gardens once was. One would think that a large theme park would come in and just take over, destroying all remnants of a previous park, but thankfully this was not so. There is still a large preserved portion of Cypress Gardens where you can see the beautiful Floridian scenery. While there are no longer real southern belles walking around, they do have lego counterparts there as an ode to the park of the past. This was extremely nostalgic for me and one of my favorite parts of the whole trip.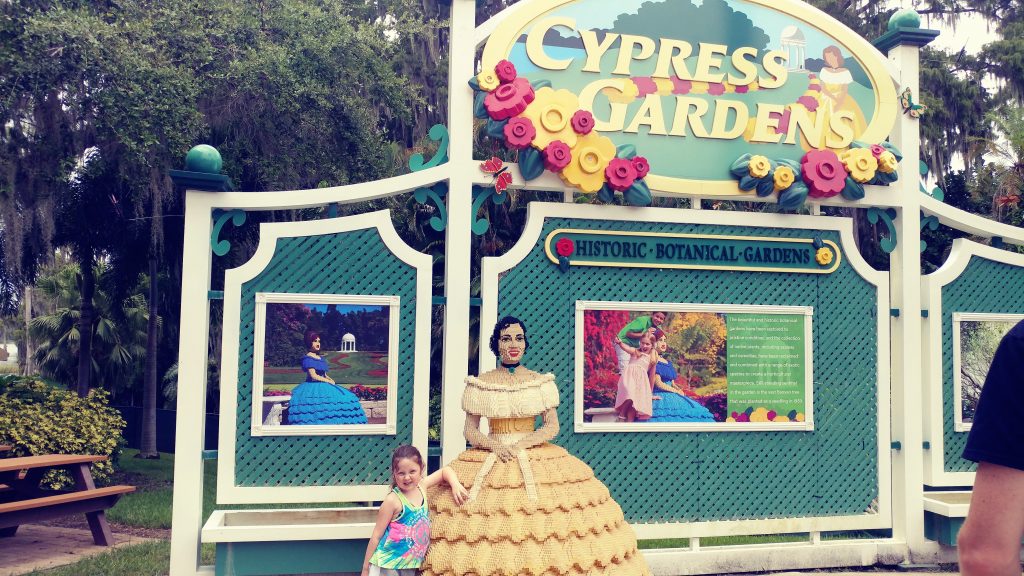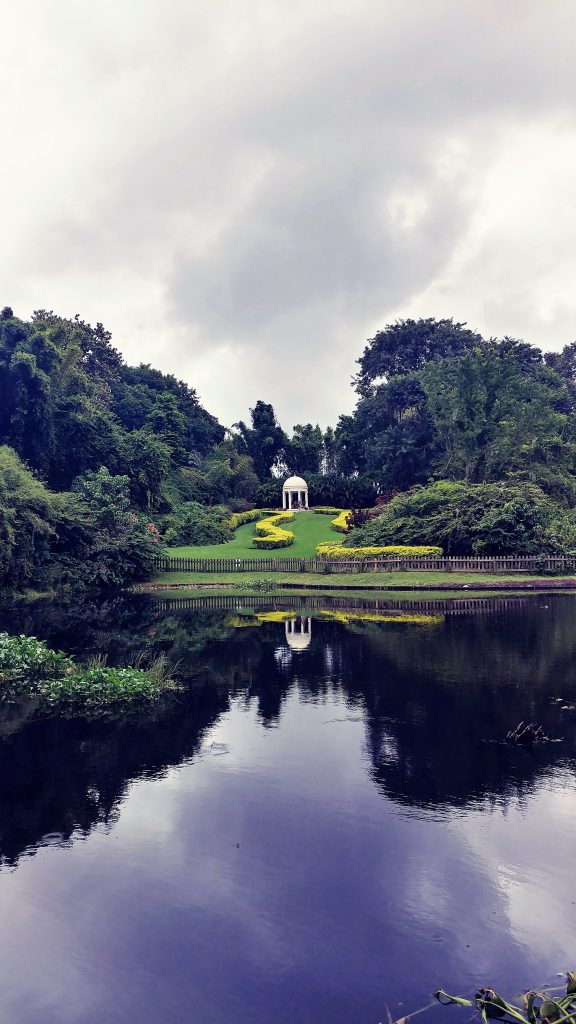 All in all, this was a wonderful trip! We will for sure be back often as my daughter loved it! There is so much to do for all ages really. I think my husband and I had just as much fun as the kids because you are never too old to love Legos!
So, have you been to Legoland or are you planning a trip there?
What was YOUR favorite part?