Have you ever dreamed of escaping to the glitz and glamour of Las Vegas? This city has it all, luxurious hotels, world-class casinos, amazing entertainment, and vibrant nightlife. But Las Vegas offers more than just gambling and shows, there are plenty of unique and exciting things to do that will make your trip an unforgettable experience!
From thrill-seeking roller coasters to immersive virtual reality experiences, exploring the city's dazzling sights and attractions can be an adventure for everyone. Read on to find out about all the amazing activities awaiting you in Sin City.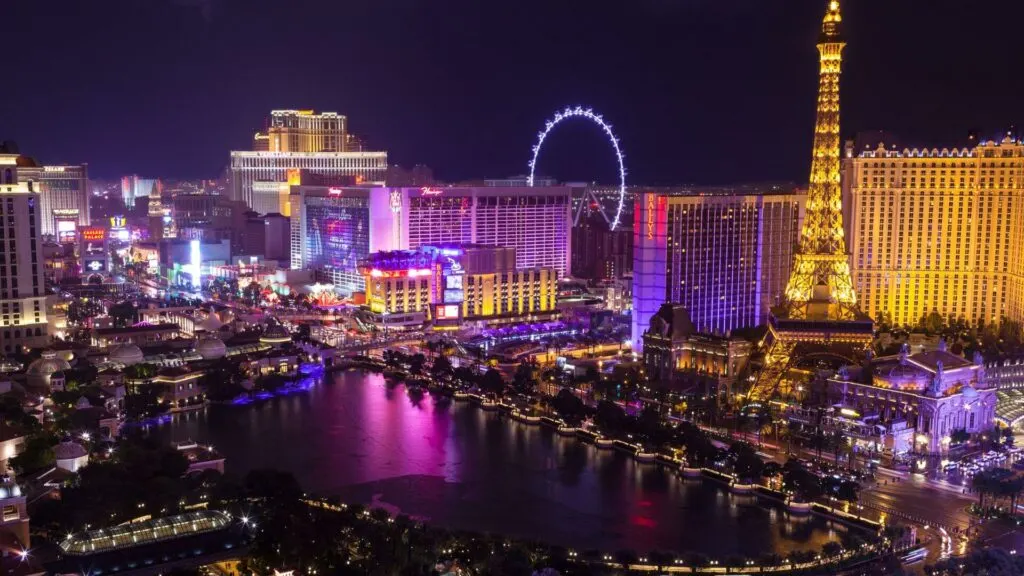 Indulge in the Vegas nightlife
Las Vegas is a city that never sleeps. It's the place to let loose and indulge in the city's vibrant nightlife. From high-end cocktail lounges to wild nightclubs, Sin City has it all. The Vegas Strip is home to some of the most iconic clubs and bars in the world, with something for everyone, no matter what your taste may be.
Whether you're into dancing the night away or sipping on a craft cocktail in a swanky lounge, you'll find it all in Vegas. The city lights up after dark, so put on your dancing shoes, grab some friends, and get ready for an unforgettable night out on the town.
Take a helicopter tour over The Strip to get an aerial view of the city
Have you ever wondered what Las Vegas looks like from above? Well, wonder no more! Taking a helicopter tour over The Strip will give you a breathtaking aerial view of the city that you simply can't get from the ground.
As you soar high above the bright lights and iconic landmarks, you'll feel like you're in a whole other world. And the best part? You'll get a unique perspective of the famous Las Vegas Boulevard, home to some of the world's most famous resorts and casinos. So don't miss out on this once-in-a-lifetime experience, book your helicopter tour today and see the city from a whole new perspective!
Explore the Hoover Dam and learn about its history, science, and engineering
The Hoover Dam is an impressive engineering feat that continues to attract visitors from all over the world. Located on the border between Arizona and Nevada, this iconic structure was completed in 1935 and stands an impressive 726 feet tall. Not only does it provide clean electricity to millions of people across the United States, but it also serves to regulate water flow and prevent flooding.
During your visit, you'll have the chance to learn about the history behind the dam's construction, marvel at its science, and gain an appreciation for the vast amount of engineering expertise that was required to make it a reality. Therefore, pack your bags, bring your camera, and prepare to be awestruck by one of the most incredible man-made structures on Earth.
Visit some of Las Vegas's most iconic landmarks
Even though Las Vegas is a city that is known for its glitz and glamour, there are a few places in town that stand above the rest. The Bellagio fountains are an iconic sight that has been featured in countless movies and TV shows. The water dances in sync with the music, captivating audiences with every spurt and splash.
And if you're looking for a taste of Paris, then the Eiffel Tower replica at the Paris Las Vegas hotel will take your breath away. You can take a ride to the top and take in the panoramic views of the Strip, or simply admire the intricate details from the ground. These landmarks are just a few examples of the wonders that Las Vegas has to offer, and they're definitely worth a visit if you're in town.
Challenge yourself by trying some extreme activities
Looking for an adrenaline rush? There's no better way to push yourself out of your comfort zone than by trying some extreme activities.
Bungee jumping and going inside an escape room are two heart-racing options that will have you feeling alive and invigorated. Imagine the wind rushing past your face as you plummet towards the ground, just seconds away from pulling your parachute. Also, a Las Vegas escape room can be a thrilling challenge that will test your problem-solving skills and teamwork. These extreme activities are not for the faint of heart, but they'll definitely make your trip to Las Vegas unforgettable.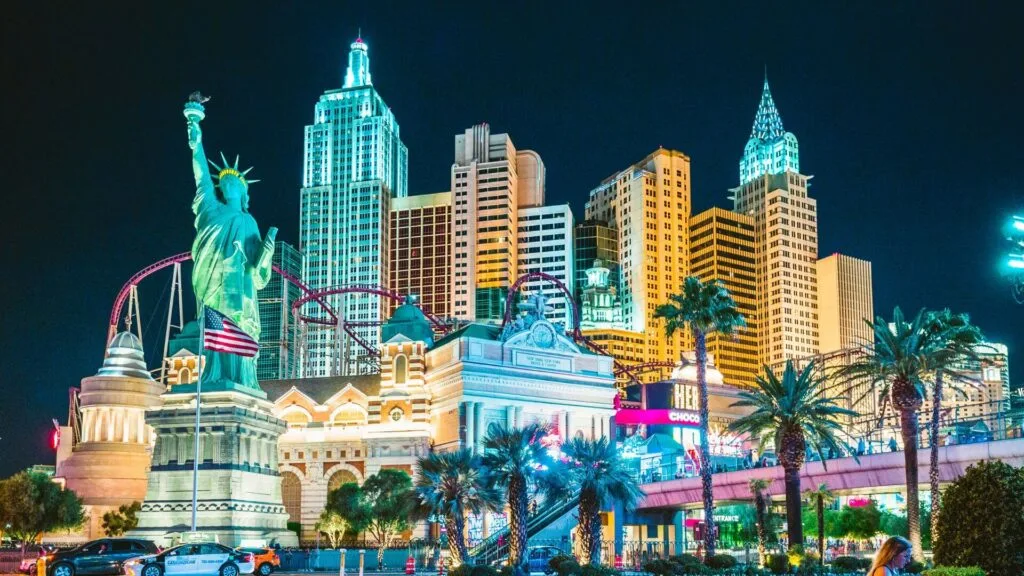 You've seen the stories, heard the tales, and fantasized about the lights of Sin City. If you're ready to join in on the fun this summer, Las Vegas is waiting for you! Pack your bags and take a chance in Las Vegas to experience everything from classic casino gaming to extreme outdoor activities. Take your time exploring all that Las Vegas has to offer from looking at the Hoover Dam to dancing until sunrise in one of the many renowned clubs. Discover magic within every moment as you get caught up in the beauty and energy and don't forget to make amazing memories while indulging in this exotic wonderland. So what are you waiting for? Make plans now and don't miss out on one of the best experiences that life has to offer!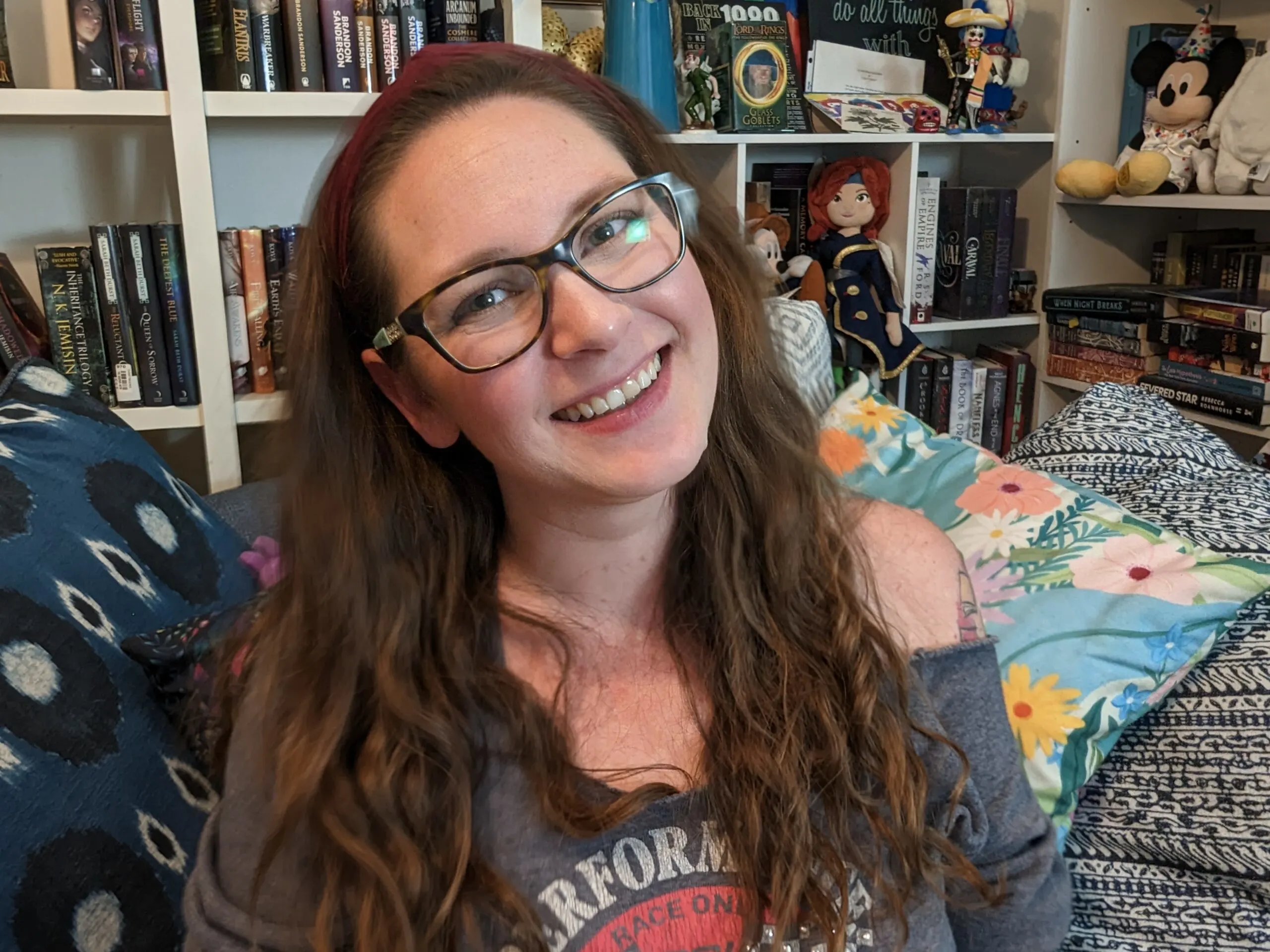 Jessi is the creative mind behind The Coffee Mom, a popular blog that combines parenting advice, travel tips, and a love for all things Disney. As a trusted Disney influencer and passionate storyteller, Jessi's authentic insights and relatable content resonate with readers worldwide.