Traveling with your kids really can be the best of times and the worst of times, It is the best of times because you get to explore exciting new places and interesting new cultures with the people who you love the most, and it can be the worst of times because many kids are not good travelers and they get bored very easily, to say the least.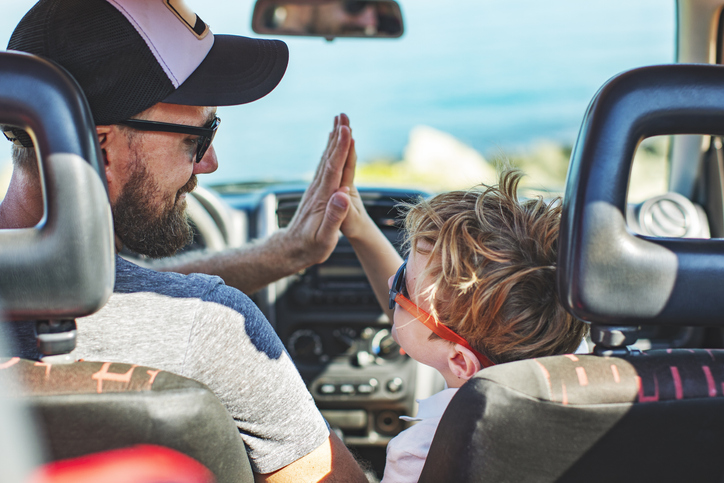 How to Keep Kids Entertained During Your Next Family Trip
That's why I've put together a few tips to help keep the kids busy on your next trip. If you can stop them from getting bored while you're traveling, then you will all have an easier time of it, and your trips will be even better because you won't be stressed out from the journey!
Bring plenty of snacks
Often, especially young children, get bored and stressed out when they are hungry, so be sure to pack a lot of snacks to get you through your next trip. Oh, and you should try to make the snacks as healthy as possible because the last thing you need is for the kids to get a sugar high and become hyper before crashing and getting all stressy again! Trail mix is good as are fruits and veggies with a healthy dip, but you will know best what your kids love to eat that won't cause any more problems.
Let them watch something
Screentime is not always a bad thing, and I would argue that letting your kids watch something on the tablet or smartphone when you are flying is the perfect time to allow screentime, It will keep them happy, prevent tantrums, which means you will be less stressed, and cause fewer problems for your fellow travelers too.
So, before you head off on your next adventure, be sure to learn how to download videos from youtube, load up your kids' phones and tablets with their favorite vloggers or kids' cartoons or whatever, and when they are starting to get a bit restless, let them watch something for a while, it will make life so much easier.
Coloring books
Coloring books are great for keeping kids of all ages, and even adults too busy when flying. They're lightweight and compact enough that you can take them in your carry-on and you can buy coloring books that feature everything from Peppa Pig to the biggest pop stars, so you can e sure that you'll be able to find one that appeals to every child at every age.
Not only that, but coloring has been shown to have a relaxing effect on people, so if you are traveling with kids that tend to get very overexcited or stressed out, leading to all manner of meltdowns, a good coloring book could help top diffuse the situation and keep everyone as happy as possible until you reach your chosen destination.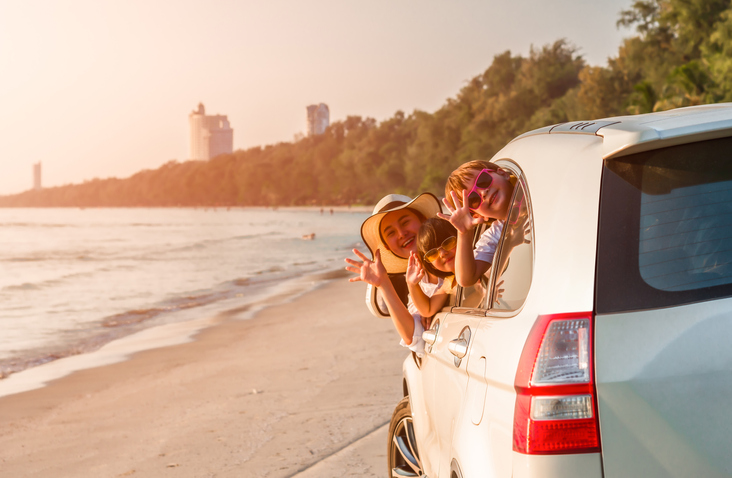 Scavenger hunts
If you are traveling by car or train, then one thing that will absolutely keep your younger children busy and engaged throughout the trip is a scavenger hunt. How does a travel-based scavenger hunt work?
Simply write out a list or print pictures of various things they are likely to see along the way from people walking their dogs to specific types of cars and even landmarks you know you will pass on your route. Have the kids cross off or circle the thing when they see it and the first person to complete a full set gets a prize. The kids will be so busy concentrating on everything they see out of the window that there will be no time for fights or tantrums and you can have a much more peaceful trip.
Audiobooks
Older kids can be tricky to entertain on a long trip, especially if they are unable to use their phones because they have to be in airplane mode for the journey. One thing that can help, though, is audiobooks. Services like Audible will allow you to download books so you do not need an internet or data connection to listen to them. They have millions of available titles so you can be sure the kids will find something they like.
Maybe you could download a travel guide to the place you are visiting to help build their excitement while also keeping them busy? If they aren't into books, then you may be able to find a podcast or two on a subject they love and download enough episodes to dee them through instead.
Travel games
From Travel Scrabble to Chess there are lots of fun games that you can play on trains and planes or in the family car, and they can be a lot of fun, but as you will probably know, many board games can also descend into chaos and arguments in your arent' careful, so try to choose one that will bring the fun without making your familyfeel over competitive and thus defeating the object.
Knitting
Older kids may love crafting while they travel. These days, you can get simple knitting and crocheting kits that will enable you to create a small scarf or cute plushie in a few hours. These will really keep older kids busy as they focus on every stitch and try to make their new creation as perfect as it can possibly be. You can buy safe knitting kits for young kids too, but if they aren't the type to stick with one thing or too long, you should not bank on it keeping them busy the whole flight, and you may want to pack a few other things too.
Mad Libs
Mad Libs are fun and very portable. Why not get the whole family involved in a game when things are starting to flag and it looks like boredom is wetting in?
There are so many things you can do to keep your kids busy on your next trip. You need not worry about the stress of traveling with your family ever again. Have fun!