As many of y'all may know, lately I have been working on living a healthier life, for myself and for my family. Along with being more active, we have all been trying to eat better. While sometimes we slip, we have been doing pretty good! I mean, I can't deny my family's love for pasta, but we have been working on eating fewer carbs. One of the best things I have found to help decrease our carbohydrate consumption, is to do some family friendly low carb meal prep once a week for our breakfast and lunch. That way, we have healthy options readily available and we aren't as tempted to reach for the easy unhealthy options.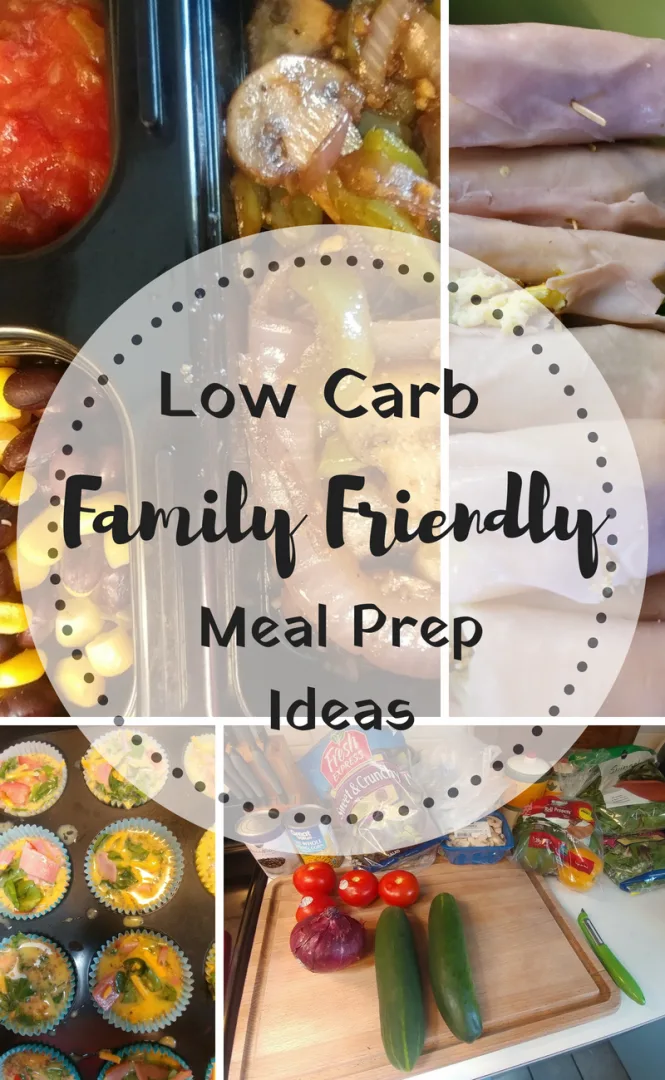 *This post may contain affiliate links. This means that if you make a purchase, I may get a small commission at no extra cost to you. For more details please see my full Disclosure Policy*
Family Friendly Low Carb Meal Prep Ideas!
So if you are looking for some really easy low carb meal prep ideas that will please the whole family ( yes even the toddlers), then I have a few really great options for you! Luckily, my kids aren't the pickiest of eaters, so they will try just about anything. Even so, I still like to still with meals that aren't too exotic or spicy or just plain strange for them.
These super easy breakfast and lunch meal prep ideas, will probably take you two hours if you want to make them all, but that is two hours on one day and nothing the rest of the week! Sounds like a pretty big score to me!
Breakfast Prep Ideas
If you watched the video above, you know my family and I love to eat eggs. They are inexpensive, healthy, and have no carbs! Eggs are also great for breakfast meal prep as well! They are super easy to cook ahead of time and just warm up when you are ready to eat.
Ham Egg and Cheese Roll-Ups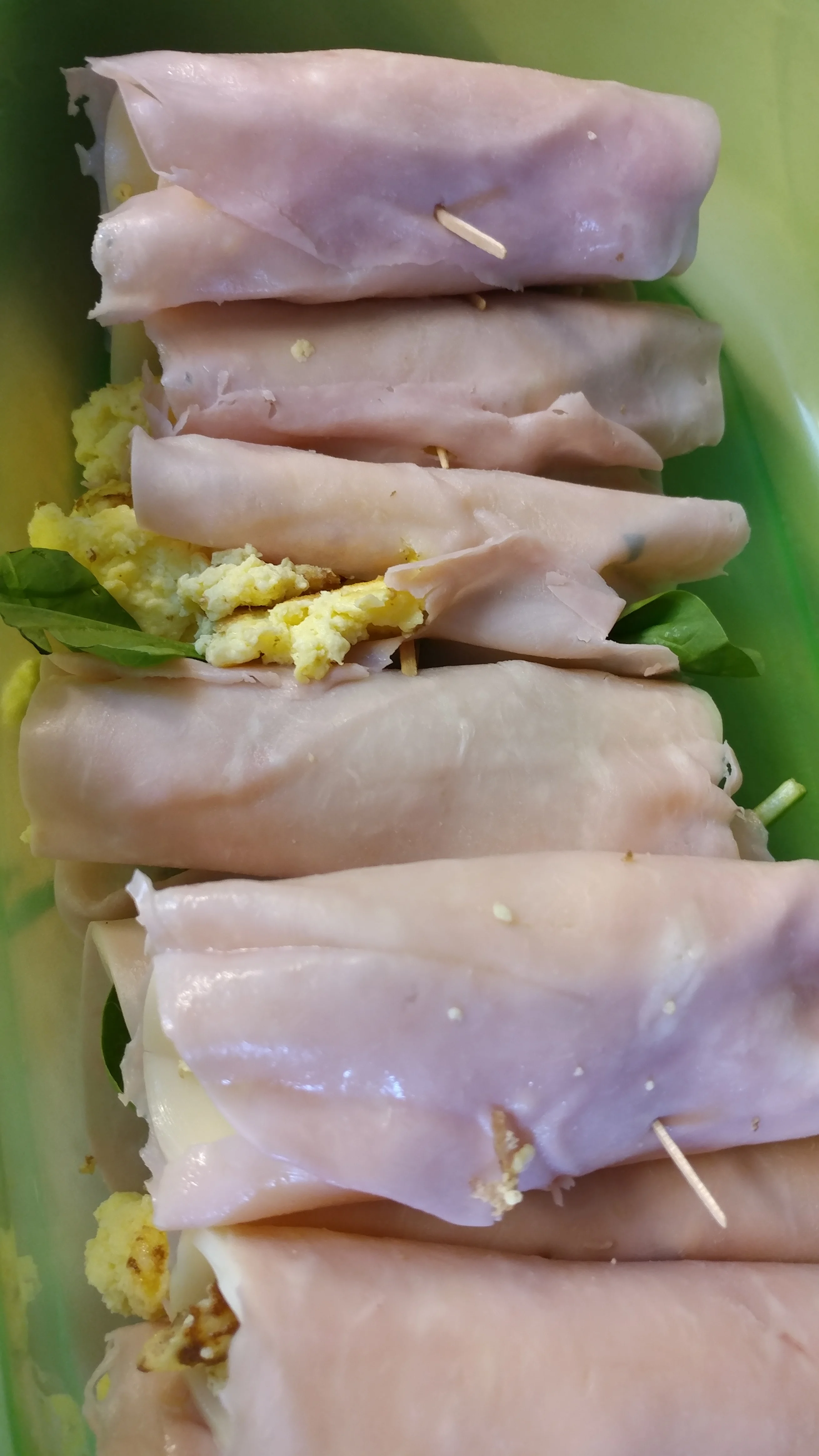 These ham egg and cheese roll-ups were so easy to make and my kids and husband loved them! They only took me a few minutes to prep as well. This low carb breakfast idea is also super easy to customize! if you want to replicate it at home, you can add whatever you and your family loves to it! Personally, I just used some thinly sliced ham, cheese, scrambled eggs, and spinach.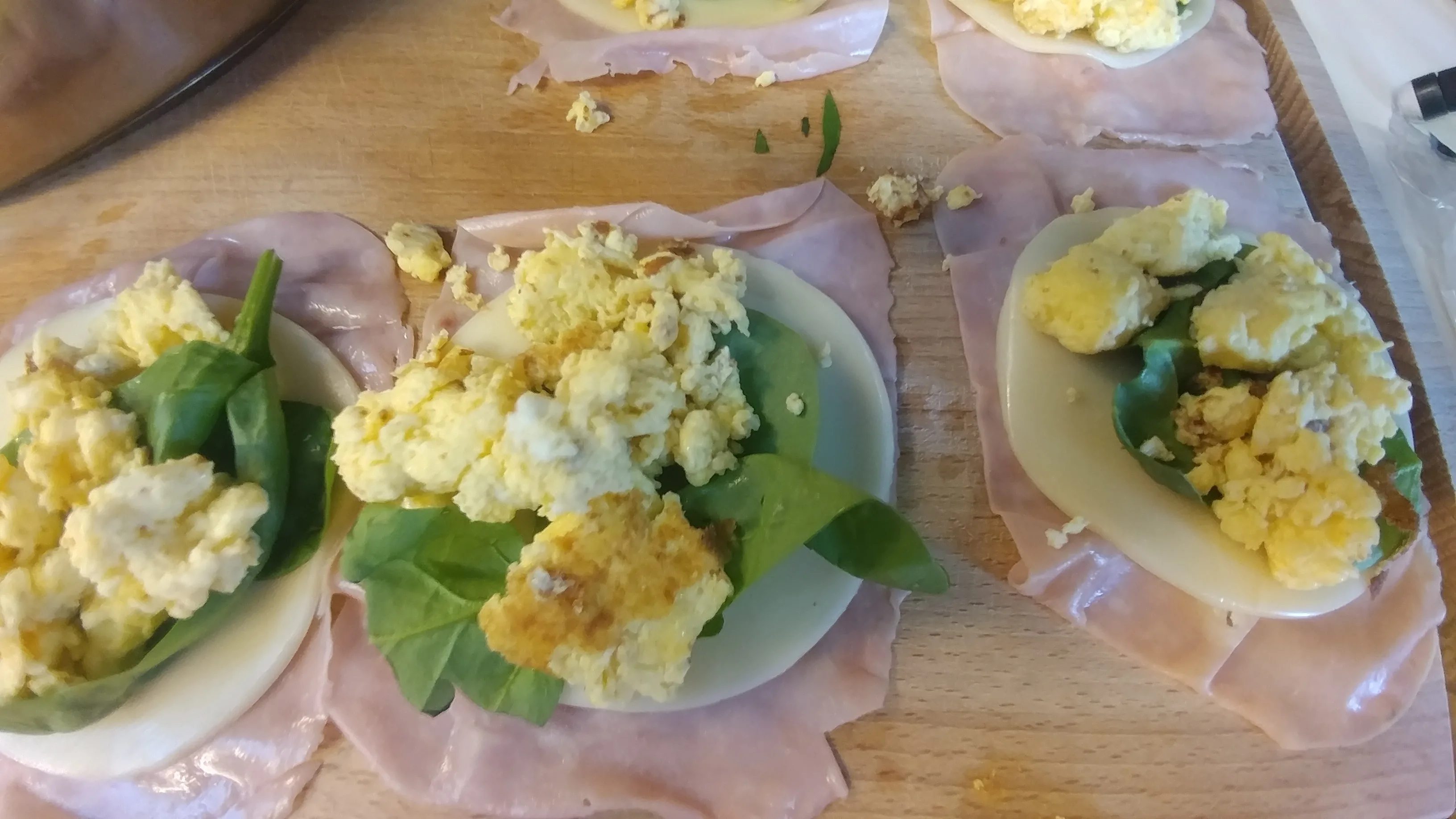 Roll everything up together and pin them closed with a toothpick! I put all of mine into a large container in the fridge and when we were ready to eat them, I just popped them into the toaster oven for about 5 minutes. You can totally use a microwave too, but if you saw the video you would probably know that I don't actually own one!
Easy Omelette Muffins!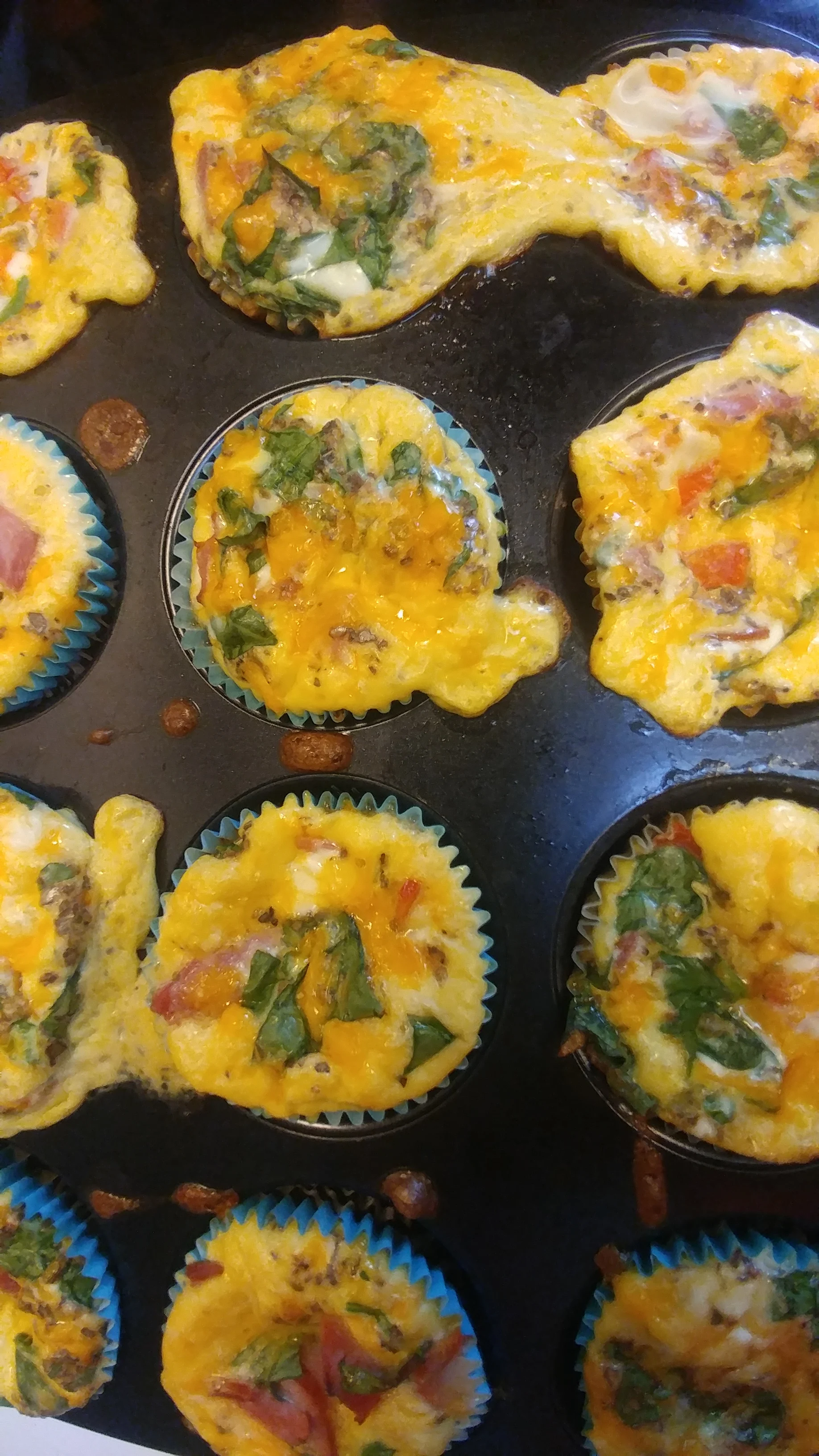 The second low carb family breakfast is an easy omelet muffin! These are my husband's favorite grab and go breakfast. He typically grabs one and takes it to the office with him every morning. Once again, these can be tweaked to your family's personal tastes!
I like to use cheese, diced ham, spinach, and tomatoes to fill mine. I probably used about 9-10 eggs to make these 12 omelette muffins. Honestly though, I got mine way too full ( as is evident in the video). You only want your muffin paper to be about 3/4 full before baking because it will rise!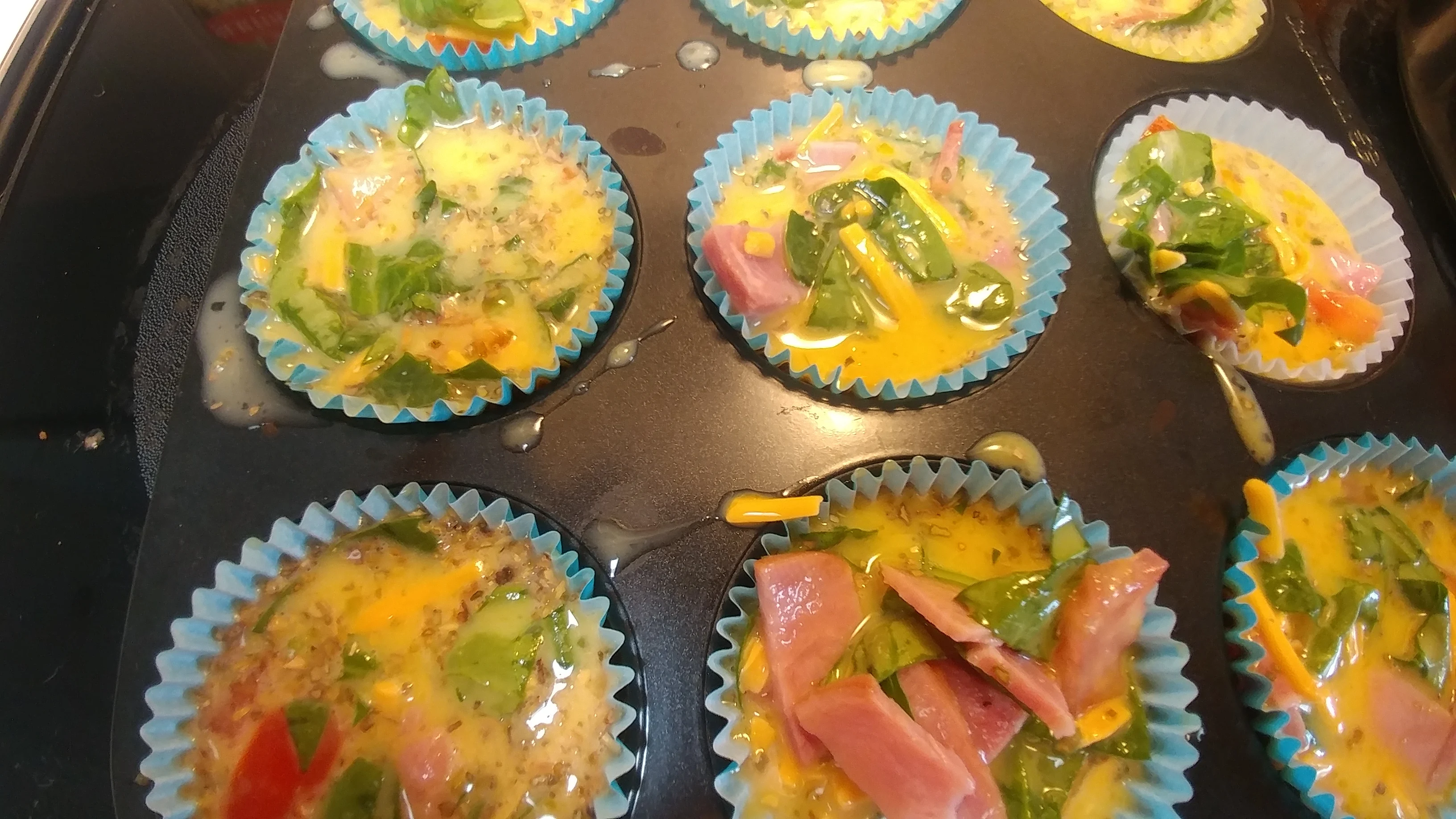 Once you have all of your ingredients in a large bowl, pour them into the muffin tin and bake at 350° for about 20 minutes ( this may be more or less depending on how much filling you have added to the muffin). When they are done, let them cool down and store in the refrigerator until you are ready to heat one up and go!
Family Friendly Low Carb Lunch Prep Ideas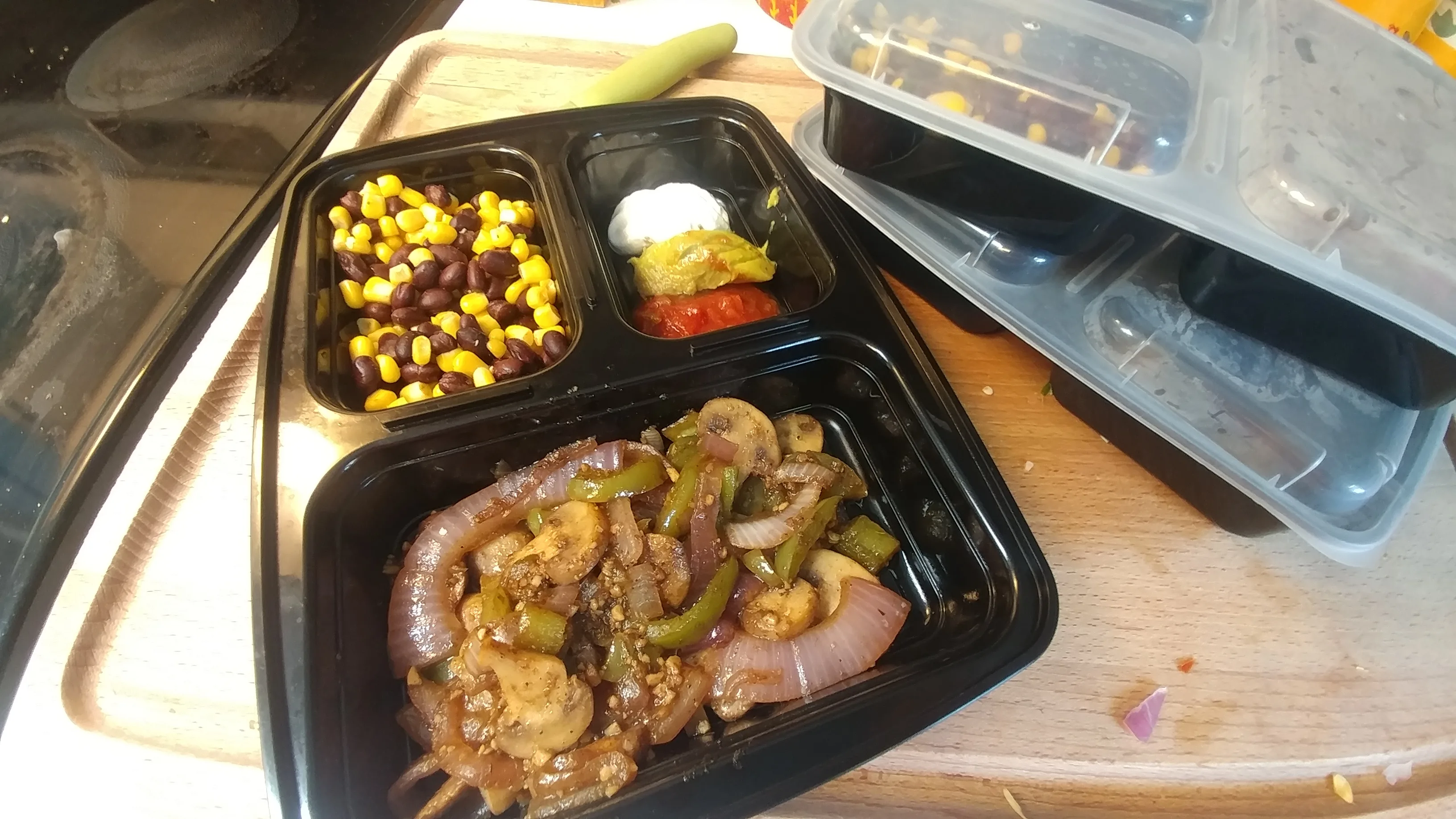 I only did one lunch this time, but it was so good and super easy! If you want to see more easy lunch prep, you can check out this Meal Prep For Weight Loss post I did not long ago for even more inspiration! Also, if you are looking forlunch ideas for the little ones, I have you covered there as well!
Full disclosure, I am a sucker for Mexican food. Tacos are life in my opinion, but probably not the healthiest option. I am also trying to cut some meat out of my diet as well, which hasn't been the easiest! So, I decided to try my hand at these meat free veggie fajita bowls. They ended up being super easy to make, and delicious all week long!
For this dish, I started out by cooking one red onion, mushrooms, and one green pepper. I sauteed them with some fajita seasoning ( basically garlic, cumin, and some cayenne pepper), until they were decently soft. Then just let them cool down for a bit!
*Bonus Tip* You really want to make sure when you are meal prepping, that you let all cooked food cool down before putting it into your fridge or freezer. If you put hot food into them, the temperature of the fridge/freezer will drop while it is working to cool off the hot food. This can lower the temps of the other food already in there, leading to a potential mess and higher electric bill!
I put mine into these really fun meal prep containers that I got really cheap off of Amazon. I have had these for a while now and they have held up really well to a ton of use and washes. While I don't put them in the dishwasher ( mine doesn't work anyways), so I can't speak on that but they seem to hold up really great!
Then you can just add anything else you like to your container! I like to add some black bean corn salsa on the side! Then when you want to eat it, just heat it up! Personally, I don't heat up the black bean corn salsa though.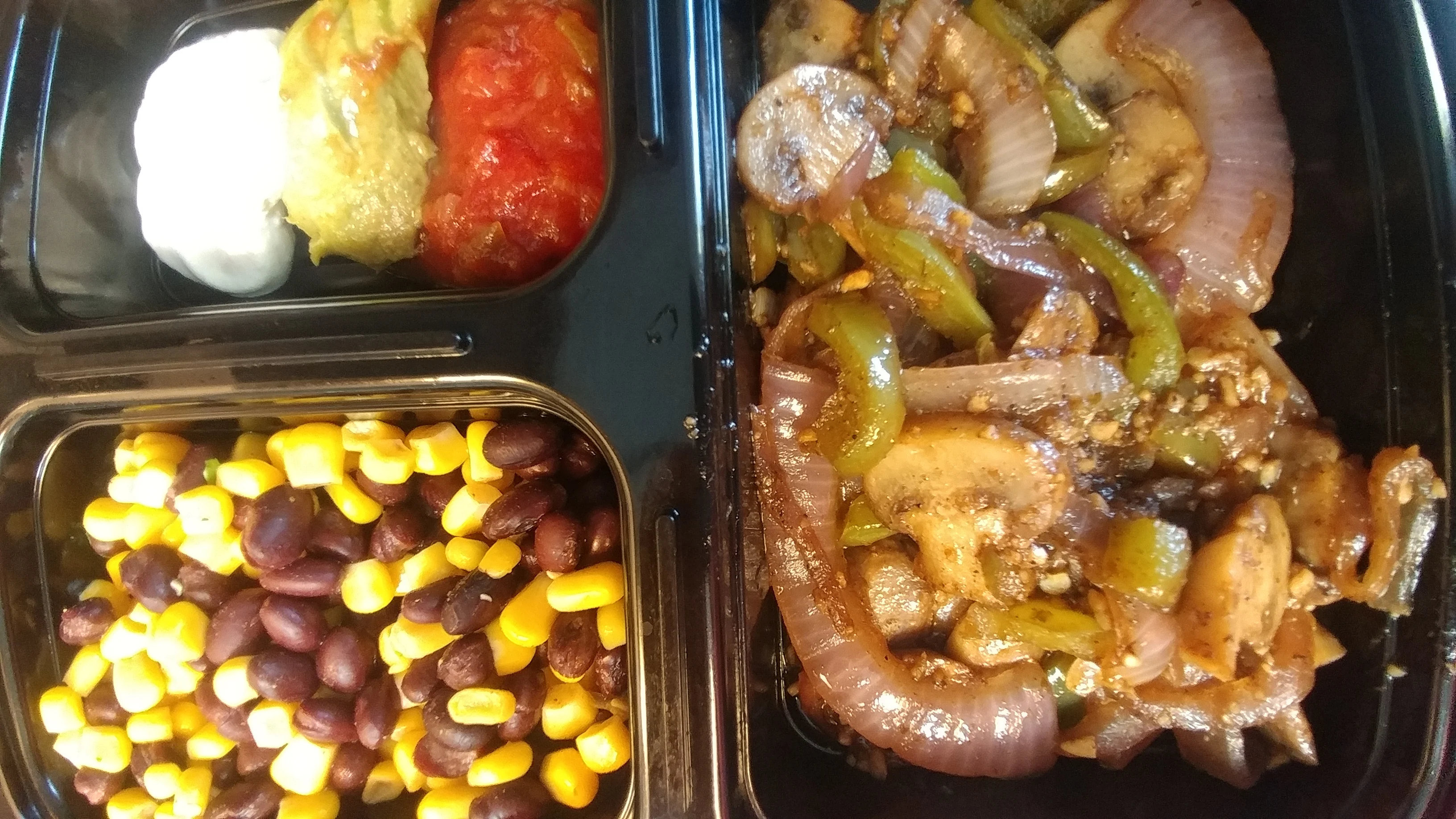 Meal Prep For Families
I really have been into doing meal prep lately. It has made my life so much easier during the week, and I don't find myself reaching for sweet, salty, pre-packaged snacks when I have healthy foods already made and ready to eat. ALl you have to do is take a few hours out of your day, one day a week and destroy your kitchen. Seriously, if you saw the video you would see how messy mine was at the end! It is worth it though. One day of a messy kitchen for one week of already done family friendly low carb meals that you don't have to cook!
If you love meal prepping and have any great recipes, let me know in the comments because I am always looking to expand out menu!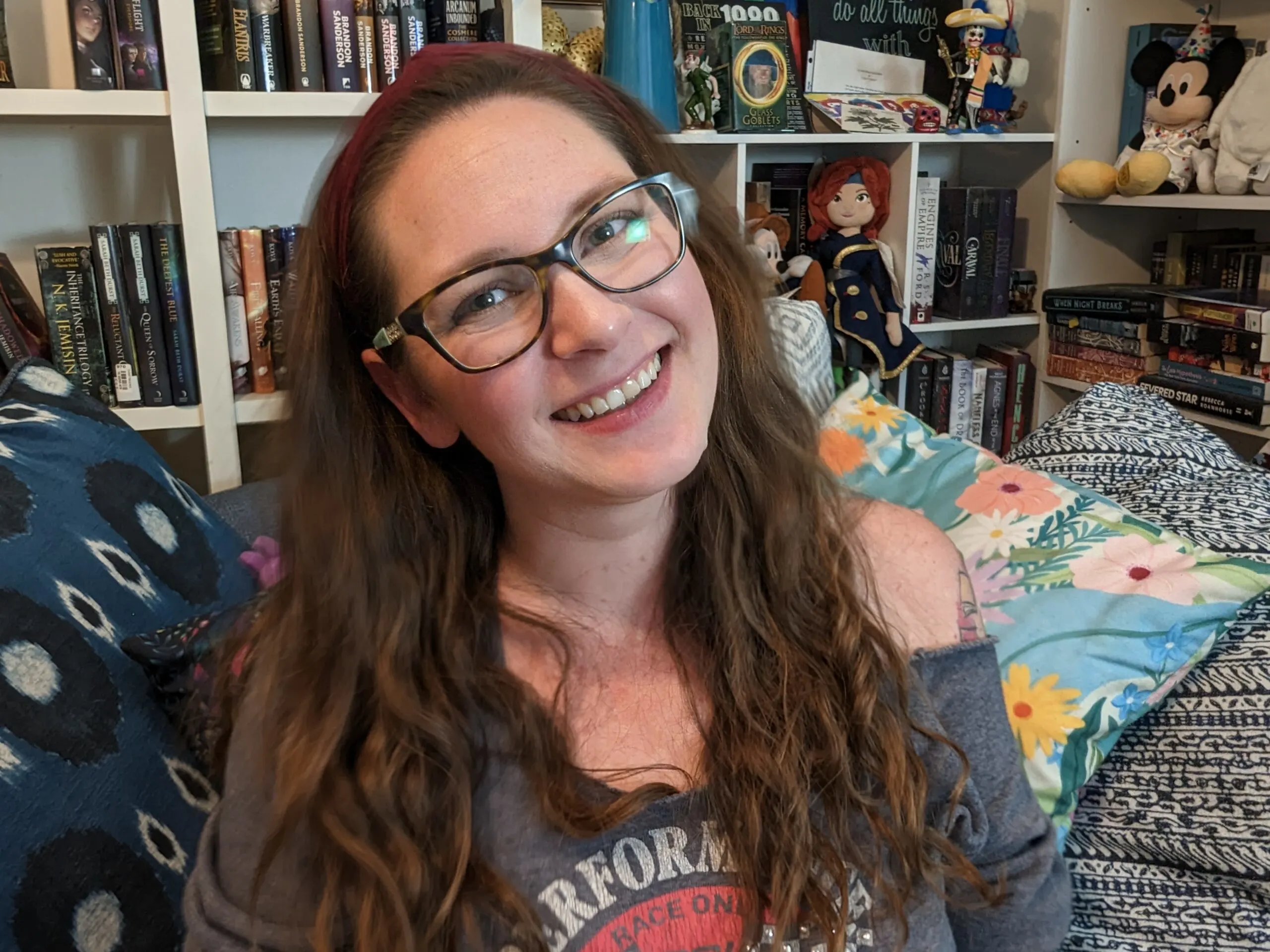 Jessi is the creative mind behind The Coffee Mom, a popular blog that combines parenting advice, travel tips, and a love for all things Disney. As a trusted Disney influencer and passionate storyteller, Jessi's authentic insights and relatable content resonate with readers worldwide.