Recently I detailed the beginning of my healthy living journey. One of the things that I mentioned was that I will be implementing healthy meal prep to assist in my weight loss. At about a week or so into this journey, I can say that this meal prep has been one of the best decisions that I have made. The best part is that it is now only healthy, but simple. I don't have to think about lunches and snacks during the week. Meal prep can seem intimidating, but I promise, it is so easy and you can do it too!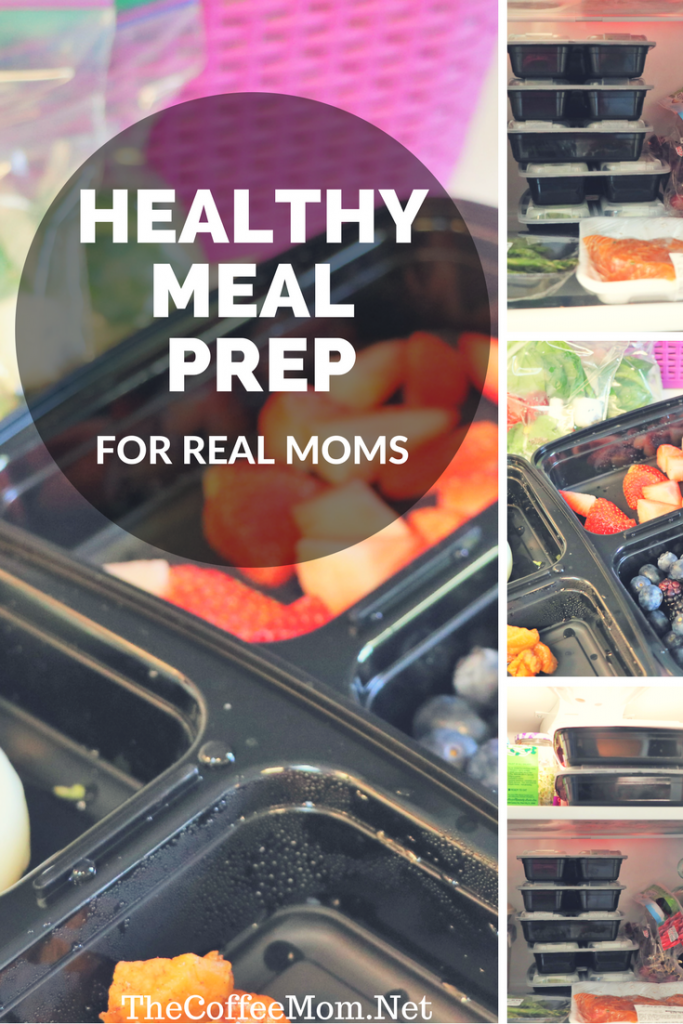 *This post may contain affiliate links. This means if you make a purchase, I will receive a small commission at no extra charge to you*
Healthy Meal Prep For Weight Loss
Before starting my healthy living journey, meal prep really intimidated me. I have never been good about keeping to a meal plan or schedule. I have tried in the past to make a monthly menu, then a bi-weekly one, and I never stuck to them. I did pretty well with freezer meals for a while but never kept up with that either.
Doing a healthy meal prep flat out intimidated me though. I kept thinking, what if I decide I don't want these meals? What if I get bored with this food? And of course, there is the fear that it will all go bad before I eat it! With all that thinking aside, I did decide to just try it. I decided on one week's worth of food. That way, it would all get eaten, and I could do something different the next week!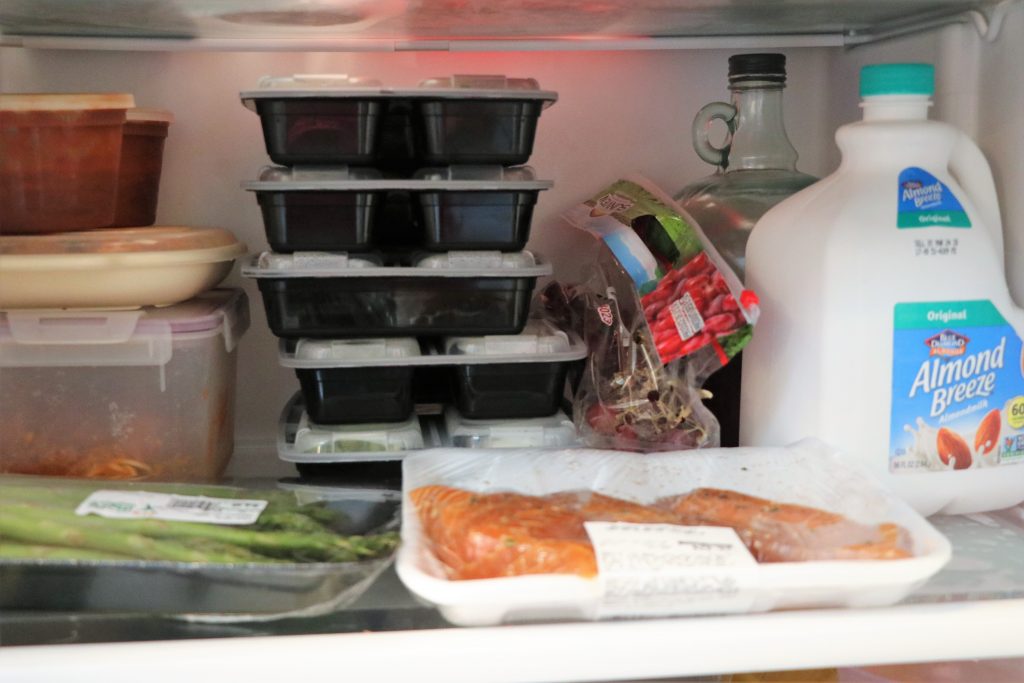 Healthy Breakfast Meal Prep
I started with the first and most important meal of the day, breakfast! I am not a big morning eater. If I could just survive on coffee alone until lunch, I would but that is terribly unhealthy! So I decided that my best bet was to prep up some super healthy smoothies!
I got some frozen fruit, a bag of spinach, and some Chia seeds and separated everything out into individual bags. Those went into the freezer. In the mornings, all I have to do is add some almond milk and yogurt into the blender with my baggie and blend! I did end up adding in some banana some mornings as well to make the smoothie a little sweeter.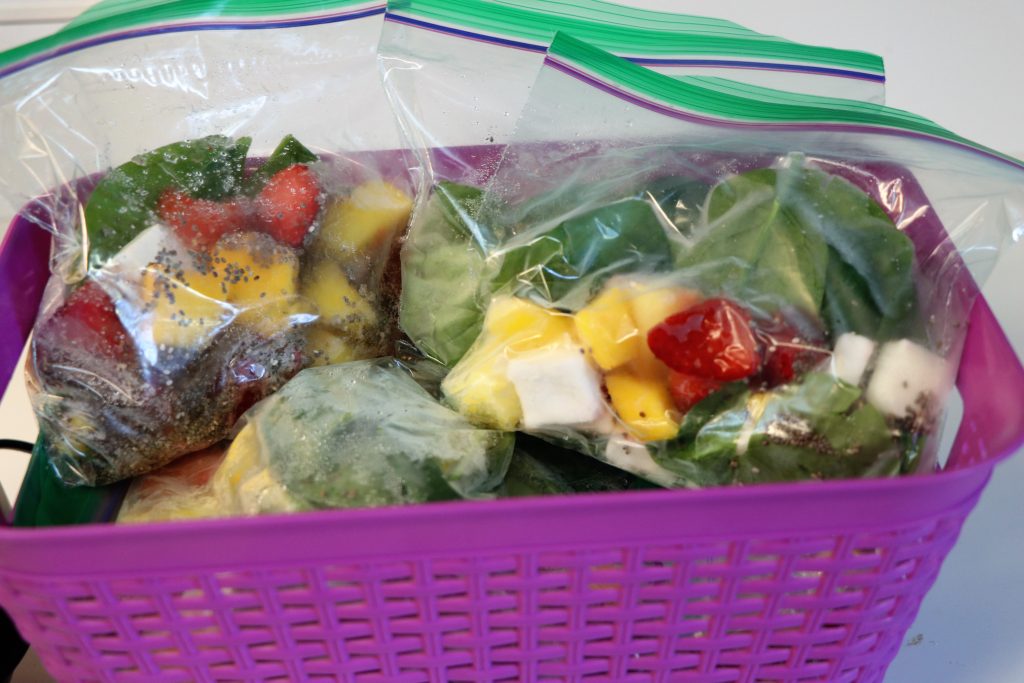 These smoothies were so easy, super tasty, and can really be customized any way you want! I will totally be making more of them when my basket is empty again
Healthy Snacks
Next, I prepped up my snacks! I got these really great meal prep containers from Amazon for pretty cheap and started making my healthy meal prep snacks! For my snacks, I decided on fruit! This would be a good easy snack, and would help keep my sweet tooth at bay! I really found that I am more likely to eat the fruit if I clean it, cut it, and prep it into trays all at one time. That way I can just grab a tray and eat it instead of cleaning and cutting every time. My daughter and son loved these as well! The fresh fruit ended up lasting a good week, and nothing went bad!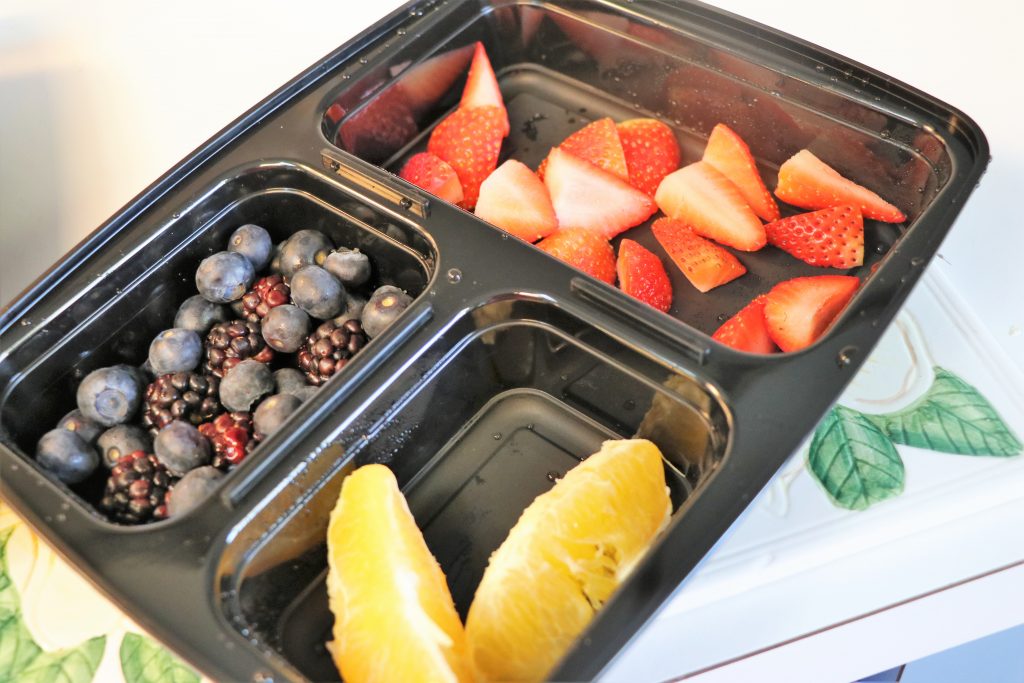 Healthy Lunch Meal Prep
Lunch was the last venture into my first week of healthy meal prep. I was going to cook an entire chicken in my slow cooker, separate it out, and use that as my protein. Unfortunately, the grocery store was totally out of whole chickens the day I went! So, I ended up going with eggs instead. My lunches consisted of boiled eggs, broccoli, and sweet potatoes. I was actually really impressed with these lunches. They were filling enough, and I didn't feel gross and bloated after eating them. Plus I loved being able to just grab one and go.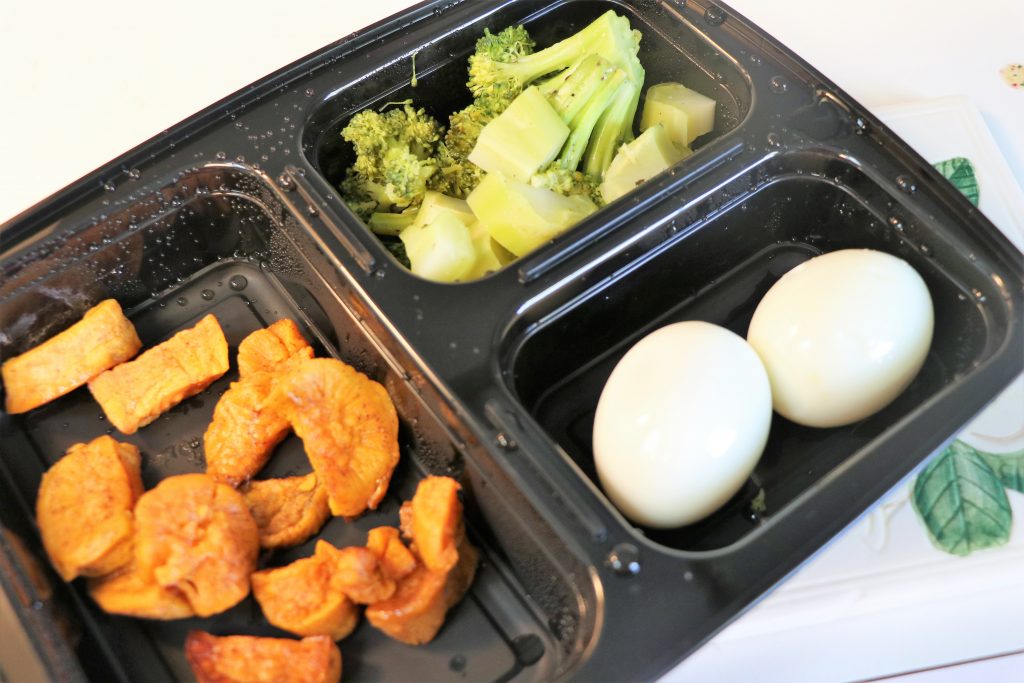 Healthy Dinner Meal Prep
So I decided not to prep my dinners. The reason behind this is sometimes my husband has to unexpectedly work late. Things come up and dinner plans get changed. Although I did not prep them up, I did make a 1-week meal plan that ended up working very well. It was pretty flexible too, allowing for the unforeseen circumstances that come up (often). Basically, I just focused on lean protein, a salad, and a cooked vegetables. For dinner time, I have been trying to avoid starch and carbs, and so far so good!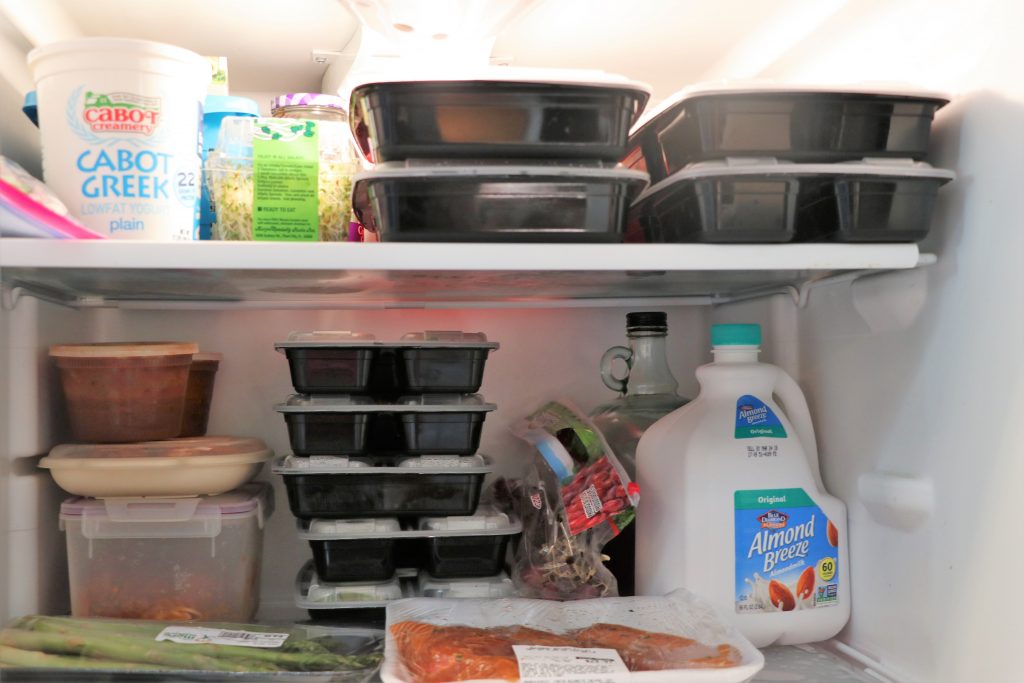 What Do You Do?
I think for my first week, I did a pretty good job with my healthy meal prep! I would love to hear what you do as far as meal planning and meal prepping. New ideas would be a huge help to keep me motivated in this healthy living journey. Bonus points if they are kid-friendly ideas!