Ready for a new home but not sure if buying vs building is better for you? Let us help!
A lot of time and energy is spent searching for or planning "the perfect home" before signing contracts or putting money down.
A house hunt normally considers location, pricing, market trends, taxes, HOA fees, and property conditions. Also, most buyers have a wish list that includes specific necessities and wishes.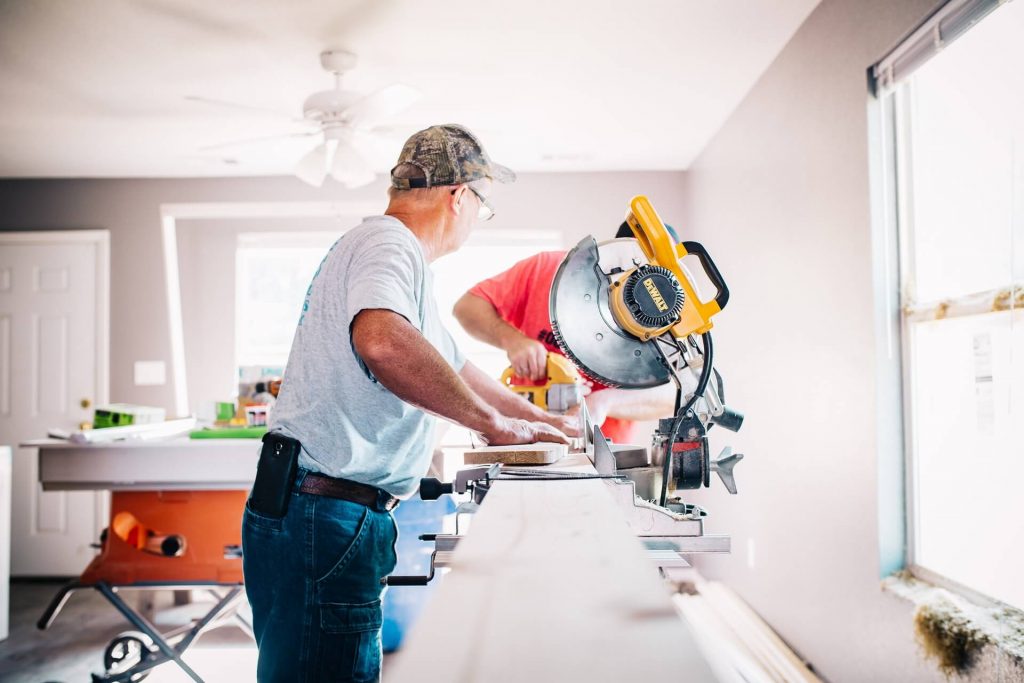 Buying Vs Building: What is Right for Me?
While buying ahomeentails many crucial considerations, one of the first is whether to buy an existing home or build one from scratch.
Each method has benefits and drawbacks. Here are both sides.
Existing Home Buying
Buying an existing home has two main benefits: convenience and cost. Then you can browse around, pick a home, and make offers.
A good real estate agent can help you identify suitable houses, guide you through the negotiations, and aid you with the paperwork. Depending on the situation, you may be able to seal the sale and move in within a month or two.
Many people prefer existing homes to new homes since they can move in immediately rather than go through the lengthy process of building.
Plans And Fees
Buy a move-in ready home if you are relocating for work or your kids start a new school.
So there's that. According to the National Association of Home Builders, buying an existing home is often (but not always) cheaper. Once you've discovered a potential house, utilize a mortgage calculator to determine the total cost of ownership based on current interest rates.
Price reductions for old properties may still be available depending on your desired real estate market.
Comfort vs. Customization
Another reason an existing home may be beneficial is if you want to be near work, school, friends, and/or family. This means you won't have to bother about establishing a lawn, pruning plants, or waiting for plants to grow. If you want to live close to town, you should buy an existing home since much of the property has already been developed.
The main downside of buying a pre-owned home is that you may not obtain exactly what you want. You may dislike the floor design and yearn for a full bath on the first floor or an additional bedroom on the main floor.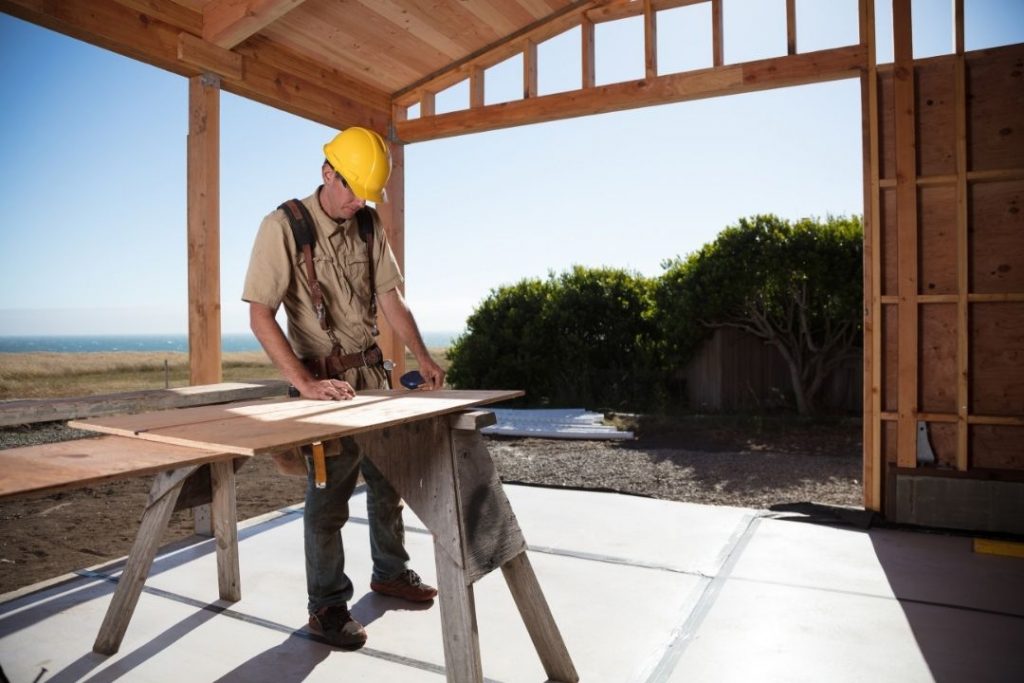 KEY LESSONS
It's difficult to locate a home in pristine condition, so if you're buying one, consider the price of modifications or renovations.

Buying a new home allows buyers to save energy.
Buying a home instead of building one is usually a better option.

The majority of buyers are looking for homes that are functionally obsolete. A lovely four-bedroom home may only have one bathroom, or the kitchen may be too tiny to expand.

Unless you find a pre-owned home in pristine condition, you will need to spend money on renovating, repairs, decorating, and/or gardening. These extra costs should be considered into the overall budget, especially when comparing houses or building your own home.
Benefits Of Building A New Home
Buying an existing home is more convenient than building one. You must not only identify the land, which may not be in an existing neighborhood, but also an architect or builder and select every piece of the new structure.
Working with a respected builder and creating a positive contract helps reduce the danger of going over budget or taking longer than intended.
Joining an established development may simplify the process but limit your options. Aside from that, you must consider systems such as whether the land has municipal water and sewage or requires a well and septic system, and permits.
The main benefit is getting exactly what you desire. For many, this is reason enough to build rather than buy. Other benefits include the possibility to build a more efficient home that satisfies modern energy rules and standards for heating, ventilation, and air filtration. Better efficiency benefits the environment and saves money on monthly utility costs.
Investing In The Environment
A bonus? A new home may be healthier for you. More than one-third of older homes contain asbestos. It can also be created with eco-friendly materials.
Sustainable homes are built with green appliances, toilets, plumbing, and electrical fixtures that are energy efficient. You can also install, sleeve, and/or wire for future technology upgrades like solar and home automation.
Even while constructing expenditures are larger upfront, they may be easier to recuperate. Your new home's resale value can be higher. Most individuals prefer a newer home over an older one. A new home also requires fewer repairs and maintenance, saving money and time. New homes come with warranties, so even if something goes wrong, you're covered.
Aside from cost and convenience, building a home can provide a sense of fulfillment that buying one cannot. Living in a new home that you have developed as a distinct emotional connection. No one else (or pets) has walked on your carpet. This is your original work that reflects your style and individuality.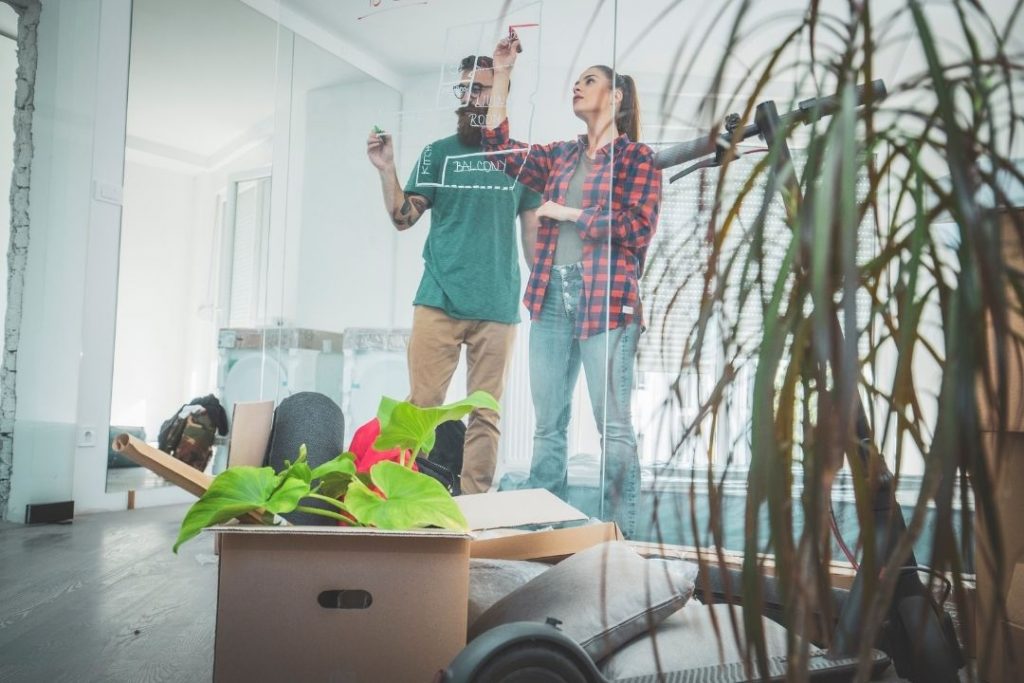 Construction Risks
The main disadvantages of building a home are the greater expenses and lengthier timeline, which can both increase with time. You also need to learn more about ways to fund your project.
Ask for recommendations from possible builders and check them. You could use a lump-sum contract rather than a cost-plus contract. A lump-sum contract sets a predetermined price for construction, transferring risk from the buyer to the builder. It may help buyers avoid price hikes.
To save money and time, get in touch with your builder and approve the design/specs before work begins. It's bad for you and your builder if you change your views about the granite countertops' color after they're put.
Your contractor should also assist you to save money. To save money, ask ahead of time whether there are cheaper materials and fixtures available. Also, keep in mind that unique colors and materials will likely cost more.
Make A Schedule And Stay Connected
Create a timeline with your builder and strive to get a contract that contains a construction time length and avoids open deadlines. Make sure your contractor keeps you informed. Request regular progress images from the builder and identify your main contact point throughout the process.
The Verdict
Even if you start your hunt for the perfect existing home, you may wind up building it yourself. You may decide later that an existing home is better suited to your needs. Working with a trained and experienced professional can assist ensure the process runs as smoothly as possible.