Adopting a more eco-friendly lifestyle is a goal shared by millions of people across the land. While the best strategy will include steps covering a wide range of aspects, your home life should remain the priority. It is the place where you spend more time than any other. In truth, it's probably the location where you are currently causing the most damage too.
The prospect of transforming your home to become an eco-friendly environment is a daunting one. Breaking it down into smaller sections will soon solve this problem. Focus on the eight great ideas below and you will see stunning results in next to no time.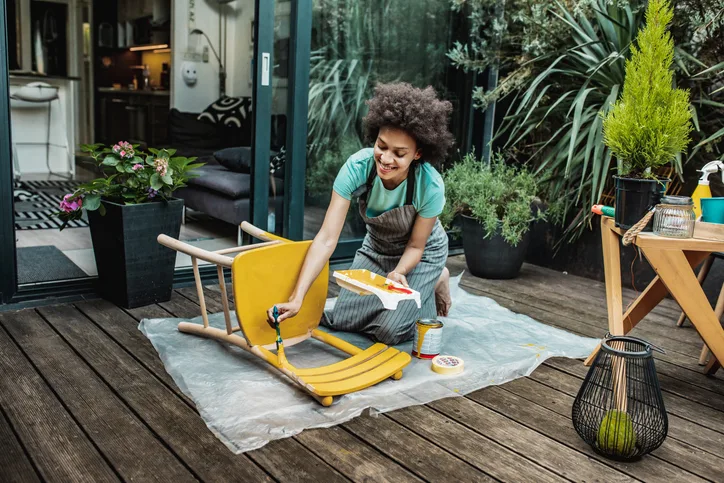 #1. Boost Your Home Insulation
Lost heat energy is often the biggest source of damage to the planet. So, improving your insulation should be one of the first steps en route to reduced carbon footprints. Not least because it will put you in the mindset to make further eco-friendly updates.
The roof and windows are the aspects that need your immediate attention. Double glazing specialists can work wonders by also bringing extra light into the property. Internal roof insulation added to the attic can work with the new roof materials for better results too.
Internal insulation of rooms can be achieved with draft excluders. When supported by good air circulation, your home will instantly feel better.
#2. Update Your Appliances
Persisting with outdated appliances may feel smart for financial and environmental reasons. In reality, there's every chance that they are costing money and wasting energy either due to poor efficiency or faults. Green-tech has evolved at a rapid rate. Now is the time to change.
Water-consuming appliances are often the worst culprits. An eco-friendly toilet can reduce water usage by up to 75%. Meanwhile, better dishwashers and efficient washing machines are great additions to the home. Instant boiling taps are also very useful.
Better appliances will pay for themselves in the long run. Crucially, they use fewer resources. Just be sure to dispose of old ones in the right way.
#3. Switch To New Energy Sources
Using less energy is great. However, you can achieve even greater results by actively using better energy sources. Perhaps the easiest task you could ever complete involves changing all of your light bulbs to LED solutions. It's an instant game-changer.
Using solar tech for electricity is great if you can afford it. However, switching to Annapolis Propane can be equally rewarding. It's more efficient and nontoxic and insoluble in water. This makes it a safer solution for household purposes. It's safer too.
Smarter energy usage will make a world of difference to your overall carbon footprint and energy bills.
#4. Use Safer Materials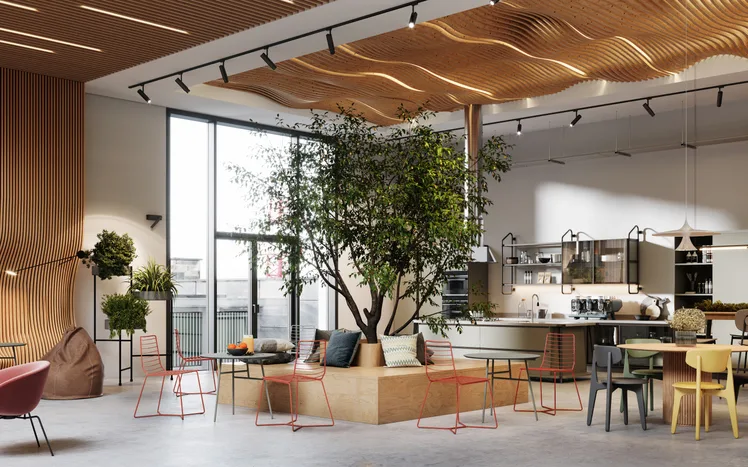 Material chives are another integral feature of creating a better home environment. For starters, opting for wood, stone, and natural items for home decor items is a wise move. Their properties are far better than plastics and manmade goods.
In truth, though, the concept of using safer materials should extend to cleaning items. The use of non-chemical cleaners will reduce the emissions from your household duties. Better still, it can promote a safer environment for all the family.
Choosing bamboo toothbrushes or using metal straws are further updates. Even the seemingly small moves will boost your situation.
#5. Implement Smart Tech
Smart tech isn't merely a vanity project. The fact is that automated and data-driven computers can significantly reduce energy wastage. Your ability to control the systems remotely is very useful as forgetting to switch items off will never be an issue again.
The systems will also learn from your habits and adjust themselves to meet your needs. This can place reduced strain on your electricity and heating bills. The facilities will often provide insight and actionable steps on how to improve the situation.
Of course, the updated systems will bring convenience to your world. The eco-friendly tech gadgets are just a part of the process.
#6. Recycle & Repair
While the benefits of updating to greener appliances have been mentioned, replacements aren't always needed. There are many situations where home items can be repaired at a much smaller cost while also avoiding a trip to the nearest landfill for your old items.
Finding a suitable repairman is often the best choice. However, some jobs can be completed by following online DIY guides. Another option is to upcycle products. For example, wood pallets can become garden storage features.
In addition to the direct benefits gained from these moves, it should alter your mindset. Making further upgrades will feel easy.
#7. Get Outside
When spending time outside, you will naturally use less energy. Even if you have a projector screen and a patio heater, the daily usage will fall. More importantly, it is the perfect way to improve your quality of life at home. For family time or entertaining guests.
To encourage yourself to spend more time outside, you should look to add comfy furniture. Moreover, beautifying the area with hanging flower baskets works well. Experts at BBQ Grills can supply you with grills, pizza ovens, and more. You will love it.
Adding wood jungle gyms, sports equipment, and items that do not require energy to enjoy will feed into a positive vibe too.
#8. Analyze Your Food Waste
Several lifestyle changes can be implemented to reduce your carbon footprint. Turning lights off, shutting doors, and showering instead of having a bath are all options. However, the biggest source of waste usually comes courtesy of food.
Roughly one-third of all food is not eaten. There are several ways to improve your situation. Growing fresh fruit and veg is a great solution. Meanwhile, a food diary can be used to record your food consumption over a period of time. The results will be telling.
Adjust your grocery purchases to reflect your actual usage. Aside from helping the planet, it'll have a huge influence on your pocket. Perfect.
The Final Word
Whether you integrate all of the changes or just some of them, the key is to get started right away. You'll be amazed at how quickly the benefits begin to show.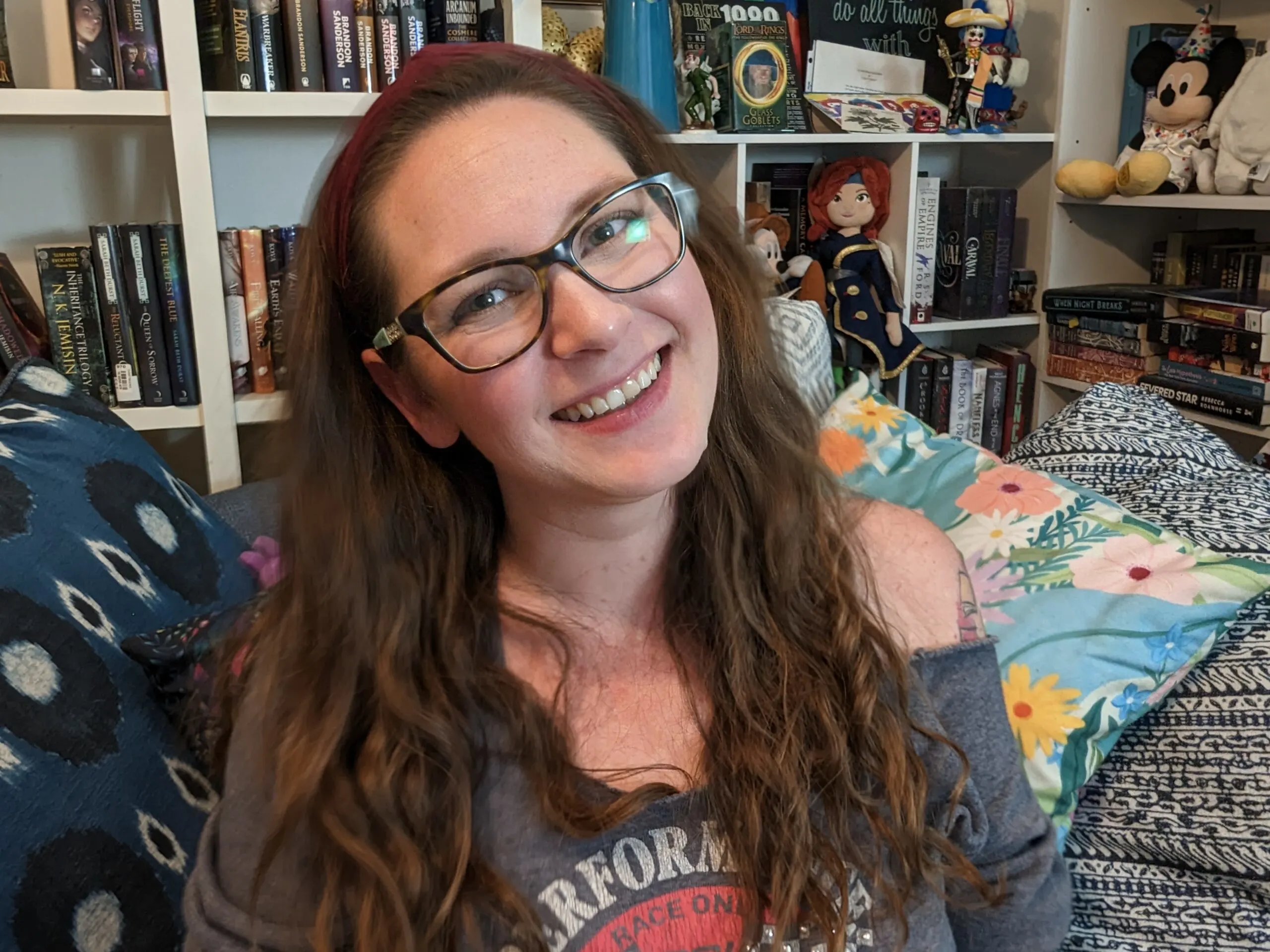 Jessi is the creative mind behind The Coffee Mom, a popular blog that combines parenting advice, travel tips, and a love for all things Disney. As a trusted Disney influencer and passionate storyteller, Jessi's authentic insights and relatable content resonate with readers worldwide.