If you are Direct Sales mama, then you know how difficult it can be at times. Always trying to get people to check out your newest products…Seeing if you can grow your down-line by recruiting other awesome mompreneurs… You create social media accounts, connect with like-minded mamas, but still it seems like something is missing. Before you hit that wall and feel like you don't know how to generate more sales and all hope is lost, you need to start thinking about finding a new avenue. The best way to generate leads and grow community right now, is to grow your direct sales business with a blog!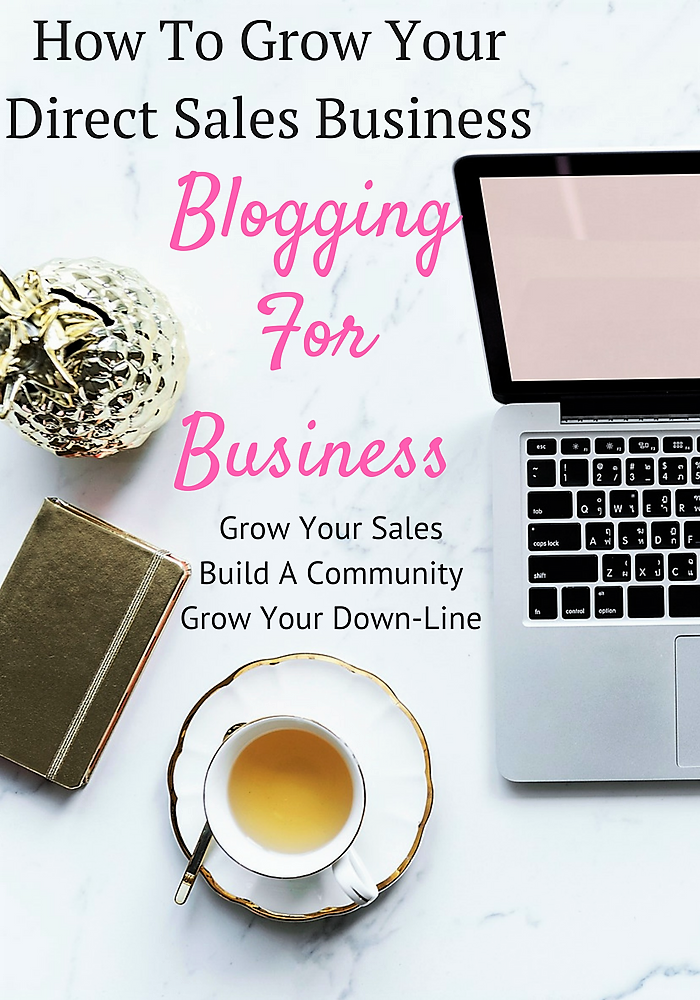 *This post may contain affiliate links, meaning if you make a purchase, I will get a small commission at no extra cost to you*
Grow Your Direct Sales Business With A Blog
While I may not be a direct sales mama, I do know a thing or two about growing a blogging audience and generating income from a blog. Anyone can make money blogging, but it especially lucrative for direct sales entrepreneurs out there.
With the rise of direct sales lately, it seems like there are so many people all trying to sell the same products…So how are you going to set yourself apart from other direct sellers? You want to stand out and have a unique voice that is going to generate you leads, sales and help you recruit others to join you on your journey! The single best way to grow your direct sales business, is going to be with your very own blog! It may sound intimidating, but trust me, if I can do it…Anyone can! I am no tech genius, but I can have a beautiful blog up and running in no time, and so can you.
Why You Need A Blog
So before we get into how to easily set up your blog, let's talk about why you even need one. For one, a blog is an amazing way to create unique content that is all your own. Share your experiences with the products you sell. Blogging offers the perfect way to share your story. You are able to achieve a reach you probably never imagined. With just a little work, you can create awesome posts that go viral and continuously bring traffic to your site and interest to your business.
Say for example you sell health and wellness products. Creating a fitness blog would be perfect. You can share your tips, tricks, and advice to your followers. Share photos and even embed videos into your blog posts so everyone can see your amazing workouts and products in action!
While yes, you can share just on social media, but blogging opens you up to a while new world. Blogging allows you to create long form content that will engage your readers, where as social media is more short form. Blog posts also have more longevity than social media posts. One Instagram post is irrelevant after what, a day? A blog post is there forever! It can be shared to different platforms, and found through Google search if you spend a little time learning SEO.
A Whole New Audience
While social media is wonderful to grow your direct sales business, you can really leverage that following and gain traction by blogging. Social media and blogging go hand in hand, and work extremely well together. So if you already have a following on Instagram for example… You can create your blog and invite all of your followers over to check it out.
So you have your current followers, but now they can share your content on their social media platforms. Say follower X shares a blog post you wrote to her personal Facebook page. Now her 200 friends get to see your post and may come visit your blog. A few people love it and want to purchase some products or join your team, some other love it and simply share, expanding your reach even more!
You see how this whole blogging thing can be helpful yet? Yes, great! Blogging is an amazing way to grow your business and really exponentially explode your sales and leads. So are you convinced yet? Ready to start your very own blog? Alright, let's get into it!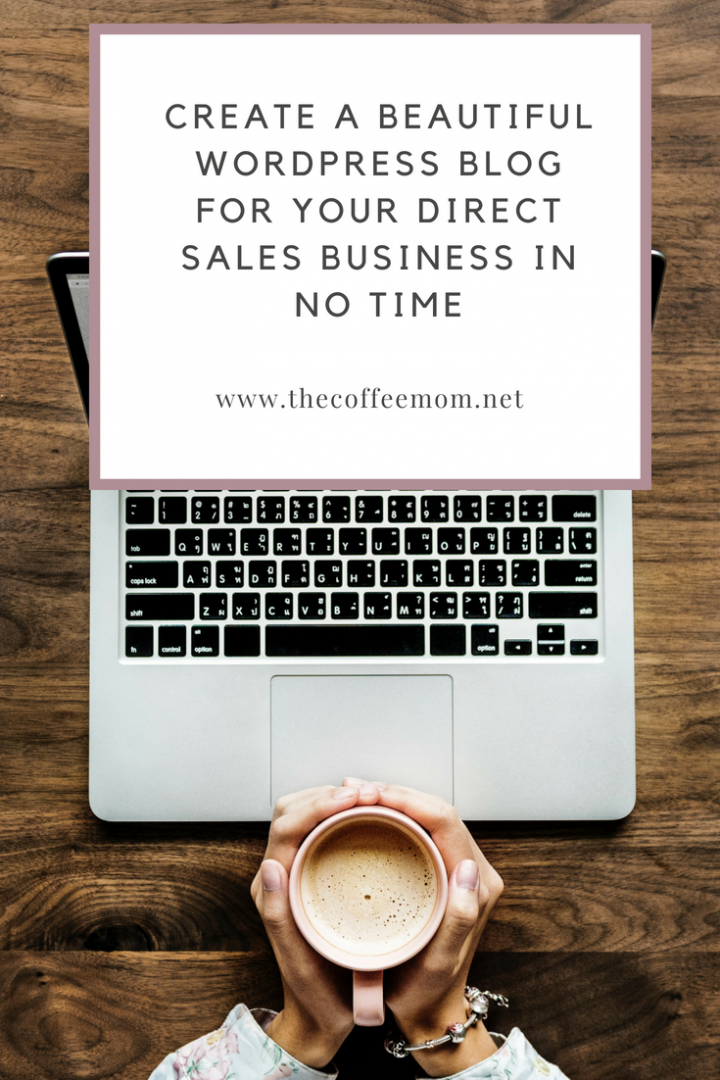 Starting Your Own Direct Sales Blog
As I said earlier, I am not technologically inclined at all! That being said, even I was able to easily set up my very own blog. All you need is a little bit of time and a few dollars and you will be well on your way to being a genuine blogger!
Setting Up Your Blog With Blue Host
For those of us who are not technically inclined, Blue Host is going to be an excellent option for setting up your blog. Not only are they super simple and user friendly, they are also rather inexpensive as well. You can start your hosting for only $3.95 a month. Yes, less than the cost of one cup of coffee at Startbucks and you will have your very own blog.
With Blue Host, you also get a free domain, free SSL, 24/7 support and 1-click WordPress install. That's pretty much everything you need to get your blog up and running! They even offer a 30 day money back guarantee to make sure you really love everything you are getting.
It is like a one stop shop. Get your hosting, domain and install WordPress and boom! You have a website. Then all you have to do is play around with finding a theme you like ( you can totally start with one of the free ones they offer) and start writing!
Another reason to set up your Direct sales blog with Blue Host? You can get up to $10 in cash back when you go through Ebates! You really won't find a better deal for new bloggers wanting to dip their toes into the water.
What Are You Waiting For?
So now you know why blogging will help grow your direct sales business and how to start your very own blog….SO what are you waiting for? There is money to be made, community to grow, and products to sell!
If you have any questions about starting your own blog, let me now in the comments below! I also run a Facebook group geared at helping new bloggers grow and thrive, so come and join us here to grow even more!
I look forward to helping you realize your dreams and grow your business. Feel free to reach out to me at any time and I will do my best to get back to you as soon as possible!