So last week we talked about starting a blog. This week it is all about how to make money blogging. It is pretty simple really, and you don't have to wait years to start making a little side hustle money. Now, this isn't a way to get rich quickly. It will take some work, but it will come to you, especially if you enjoy blogging as I do! If you want even more helpful information, check out my Ultimate Bloggers Resource Page.
*This post does contain affiliate links. I will get a small commission at no cost to you if you purchase services through these links.*
How To Make Money Blogging
Let's face it, most people start a blog with the hopes of one day making money from it. While I enjoy blogging, and would still do it even if I didn't make a penny, that extra bit of money comes in handy. As I mentioned, you won't get rich quickly, but you can make money blogging right away with a bit of work.
Plugins for WordPress Blogs
So before you can start making money, there are some awesome WordPress plugins that you will need for your site.
Sumo: This is an amazing plug-in. It allows readers who visit your page to easily share your post to any number of social media sites. Thus increasing your exposure! Best part? It is FREE!
Yoast SEO: This is another free plugin that is absolutely amazing! It walks you step by step through optimizing your blog posts for SEO (search engine optimization).
MiloTree: I absolutely love this popup. It is discreet and doesn't take up a huge portion of your page. It shows whatever Social Media sites that you want followers for on your page and gives everyone an option to easily follow you.
Google Analytics: This is necessary to track your traffic.
There are so many great free plugins, but those are my favorites!
WordPress Blog Monetization
Now on to the fun part, how to make money blogging. You don't need a giant following in order to start making a little extra change. Yes, your numbers matter, as we will talk about growing those numbers in a later post (next week maybe?). For now, we will discuss the different ways to make some extra money though.
Affiliate Marketing

This is one of my favorite ways to make money blogging. By using affiliate marketing, you can get a commission on products that you love when your readers purchase through your unique tracking links. Now, in your post you need to have a disclaimer, you can see mine at the start of this post. There are literally endless amounts of affiliate programs out there, and all you have to do is apply. My favorites will be listed below.
These are my top four that I use all of the time, but there are so many more!
Ad Networks
Now, I don't run ads on my site, but a ton of people do! Google Adsense is probably the most popular. You just have to apply and when you are accepted, you can run ads on your site. These ads generate a small amount of money based on your traffic. This isn't my favorite way to make money blogging, but loads of people love it! Other than Google, there are numerous other ad companies out there as well, but you typically need a large number of monthly page views before they will accept you.
One network that I have found which doesn't have a maximum page view requirement is Revenue Hits. They have awesome reviews, and this is the company I am looking into using on my site. While they are newer, they seem, to offer a decent payout and be easy to work with.
You can also sell your own ad space. This isn't something that I have gotten into yet, but I do plan on it in the near future. There are companies that facilitate this for you, or you can cut out the middle man and do it on your own. You can make up a pricing sheet that tells companies how much you charge to place their ad on your site for a month. It can be pretty lucrative if you get into it. Once I delve into this world, I will give a full update.
Sponsored Posts
I am not going to lie, for me, this has been my biggest moneymaker. I used to think that sponsored posts meant selling out, but really if you only take on ones with companies and products you love then it is a win-win. I started doing some sponsored posts about 2 months into my blogging journey. Sometimes a company will see your blog and approach you via email, and I have had this work for me. Then there are Influencer agencies that connect bloggers with companies. Most of the time, I like working through agencies because I feel there is more backing to ensure that you get paid. Some of my favorite companies to work with are listed below: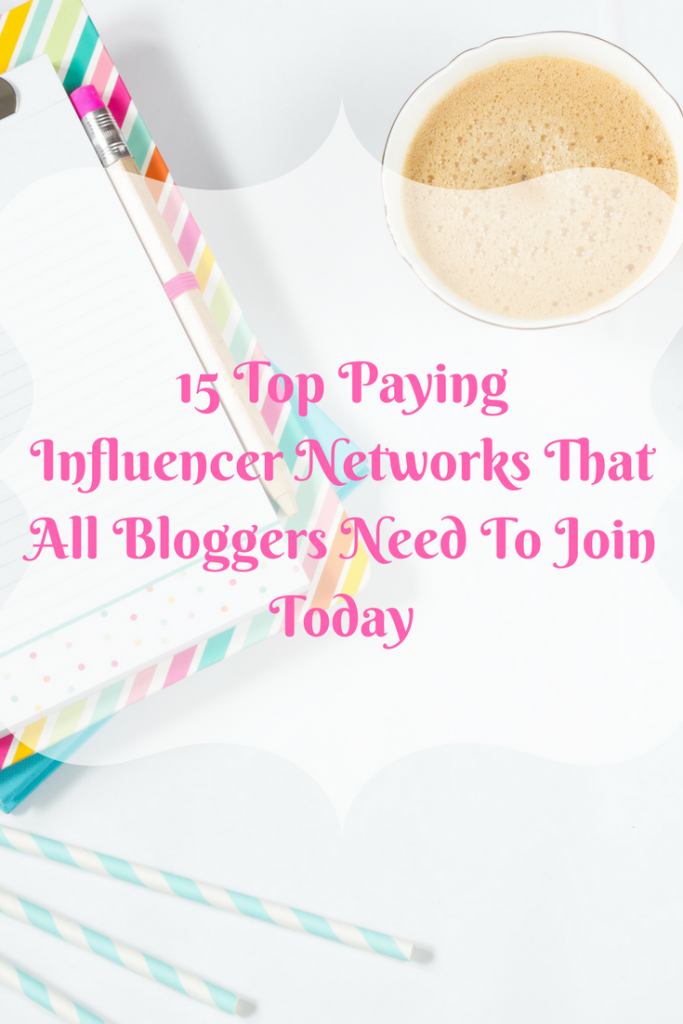 Sell Your Own Product
Are you a photographer or web designer, maybe a graphic artist? If you have a skill, then you can make money online. So many online entrepreneurs open Etsy Shops or sell e-books, and these are great ways to make money blogging. I am currently working on creating an E-book that I plan to sell on Amazon. This option is really limitless. If you have something you are great at then use it. Sell stock photos to other bloggers, or offer a course on something that you excel in and can teach others.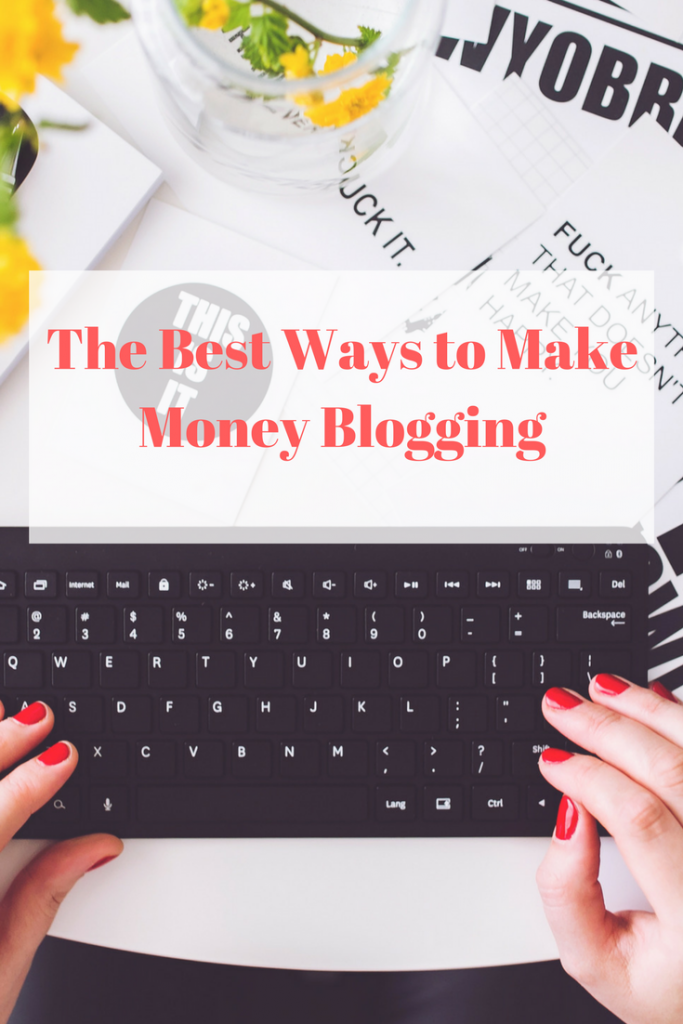 Blogging isn't all about money. First and foremost it is about doing something that you enjoy. Write about what you are passionate about and what you are good at, then the money will come!
Now that we have learned how to make money blogging, what should we discuss next? Social media growth and engagement? Best Facebook Groups for new bloggers? Let me know down below!