This post is sponsored by Evivo but the content and opinions expressed here are my own.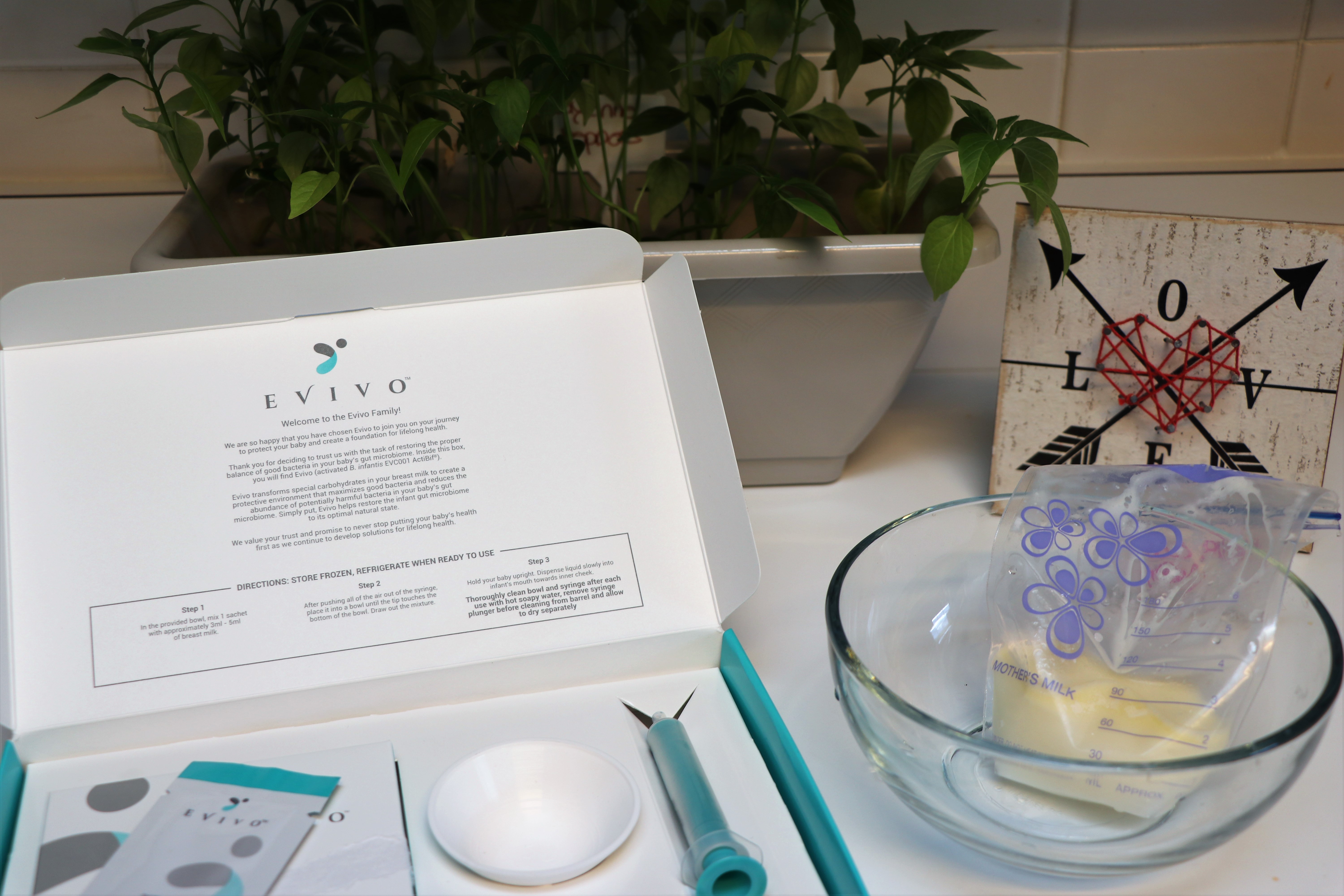 3 Reasons You May Need Probiotics For Your Baby
Every mom is so filled with joy and ready to meet their new baby. Once that tiny little newborn is in your arms, it feels like all the bad melts away and everything is right with the world. Unfortunately, that feeling only lasts so long. Not long after, reality tends to set in. New moms begin to question themselves, loose sleep, and worry a little too much. These feelings tend to fade as well once you slip into your new life, but sometimes there are other factors at play to make your life just a bit more difficult. Issues like colic, eczema, and allergies are at the top of the list for new mom worries. Fortunately, there is something we can do to ease these trying times.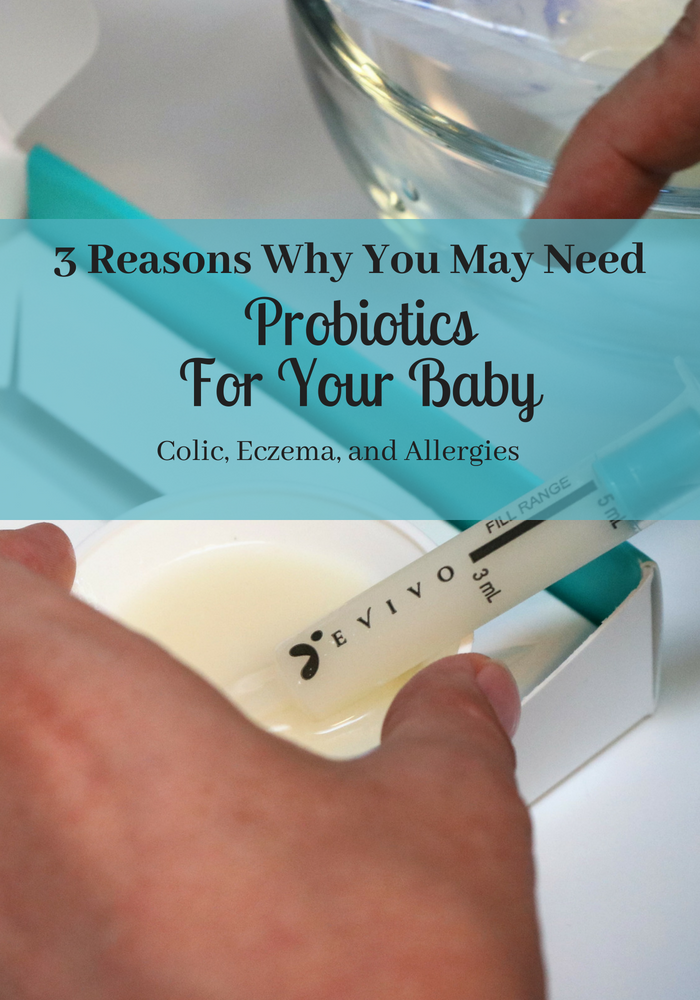 Probiotics for Colic
My first baby was like an angel . She slept well and there were no real issues to speak of. You can imagine how it felt when I had my second baby and he was a colicky sleepless little monster. A cute colicky sleepless monster, but still the lack of sleep was real for a while. Endless nights walking the floors just trying to get some relief.. Had I known more about probiotics to help with colic earlier, I likely would have had much more sleep in those earlier days.
It is becoming more and more well known that probiotics can help tremendously with colic in young babies. The correlation between gut health and colic is strong!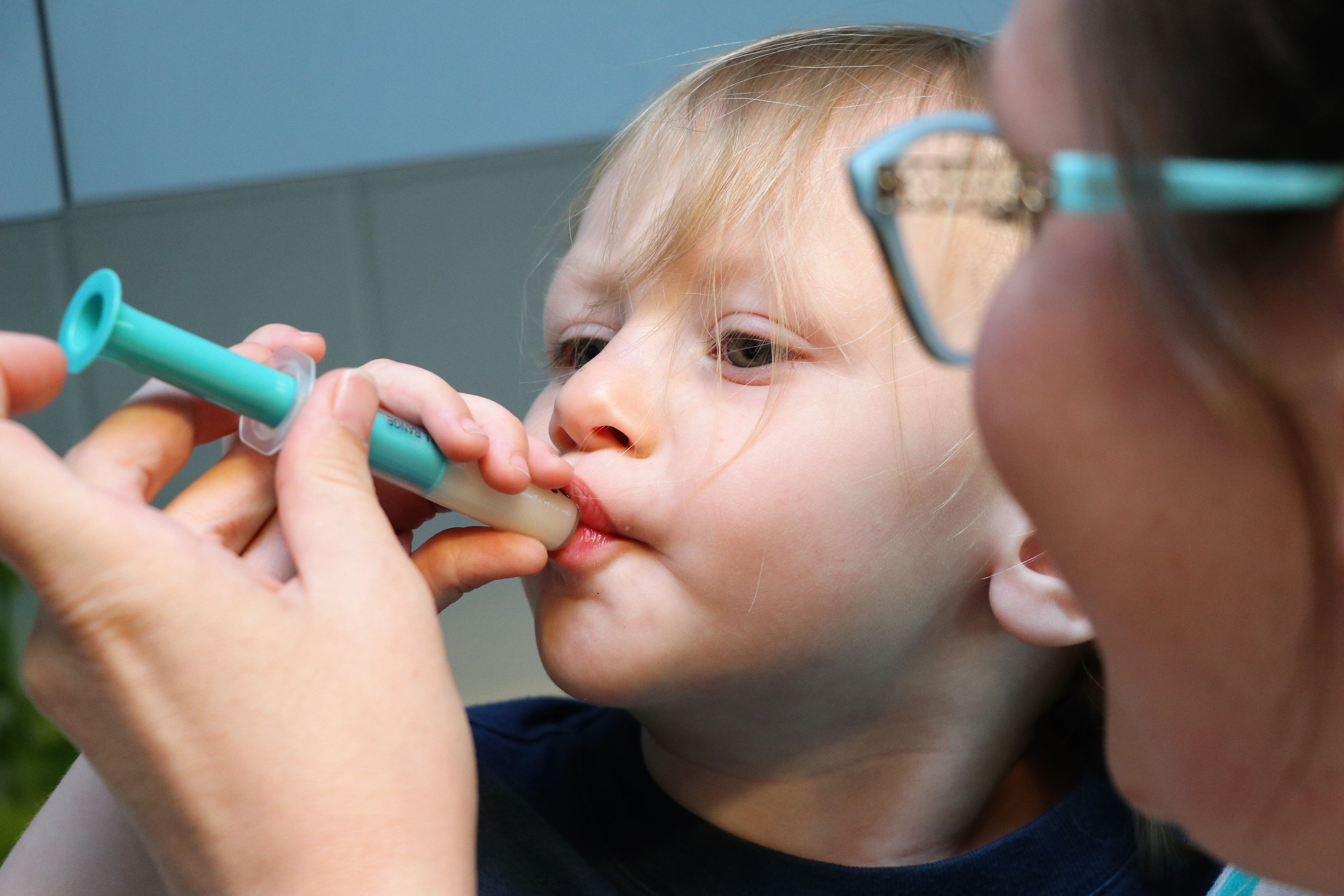 Probiotics for Eczema
Another reason you may want to try probiotics for your baby is eczema. You may be thinking " how can gut healthy correlate to skin issues"…But lately there have been numerous studies done that state the good bacteria in your gut can effect all aspects of your body. Probiotics are purported to protect against immune dysfunction and reduce amounts of inflammation. These are two factors that are known to hugely influence the development of eczema.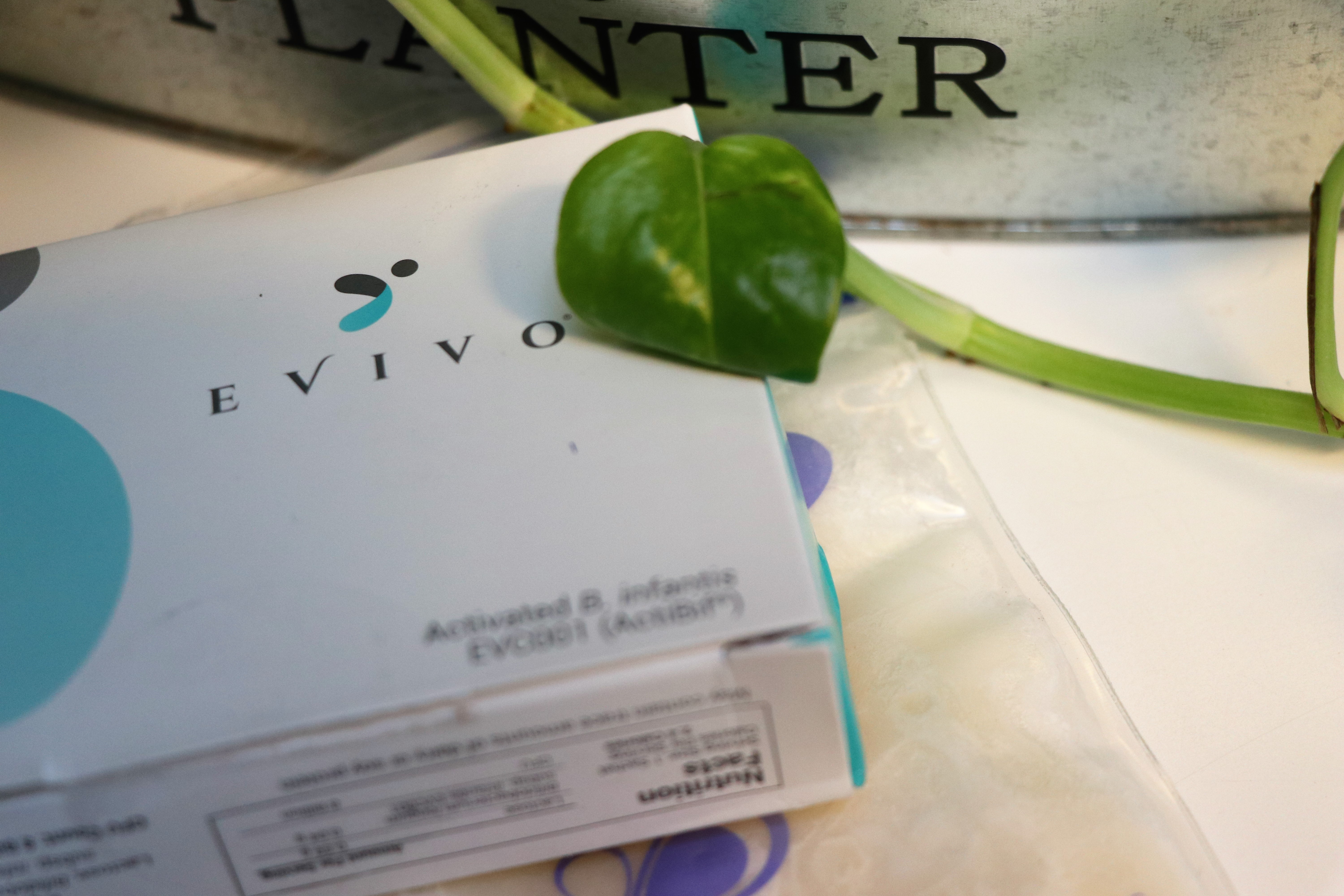 Probiotics and Allergies
The third reason you may want to try probiotics for your baby is to help with allergies. Both seasonal allergies and food allergies have been said to be alleviated by the use of probiotics at an early age. Gut health has been linked to not only easing symptoms of seasonal allergies, but the good gut flora is being studied now regarding the correlation between it and the ability to counteract some food intolerance by decreasing intestinal inflammation.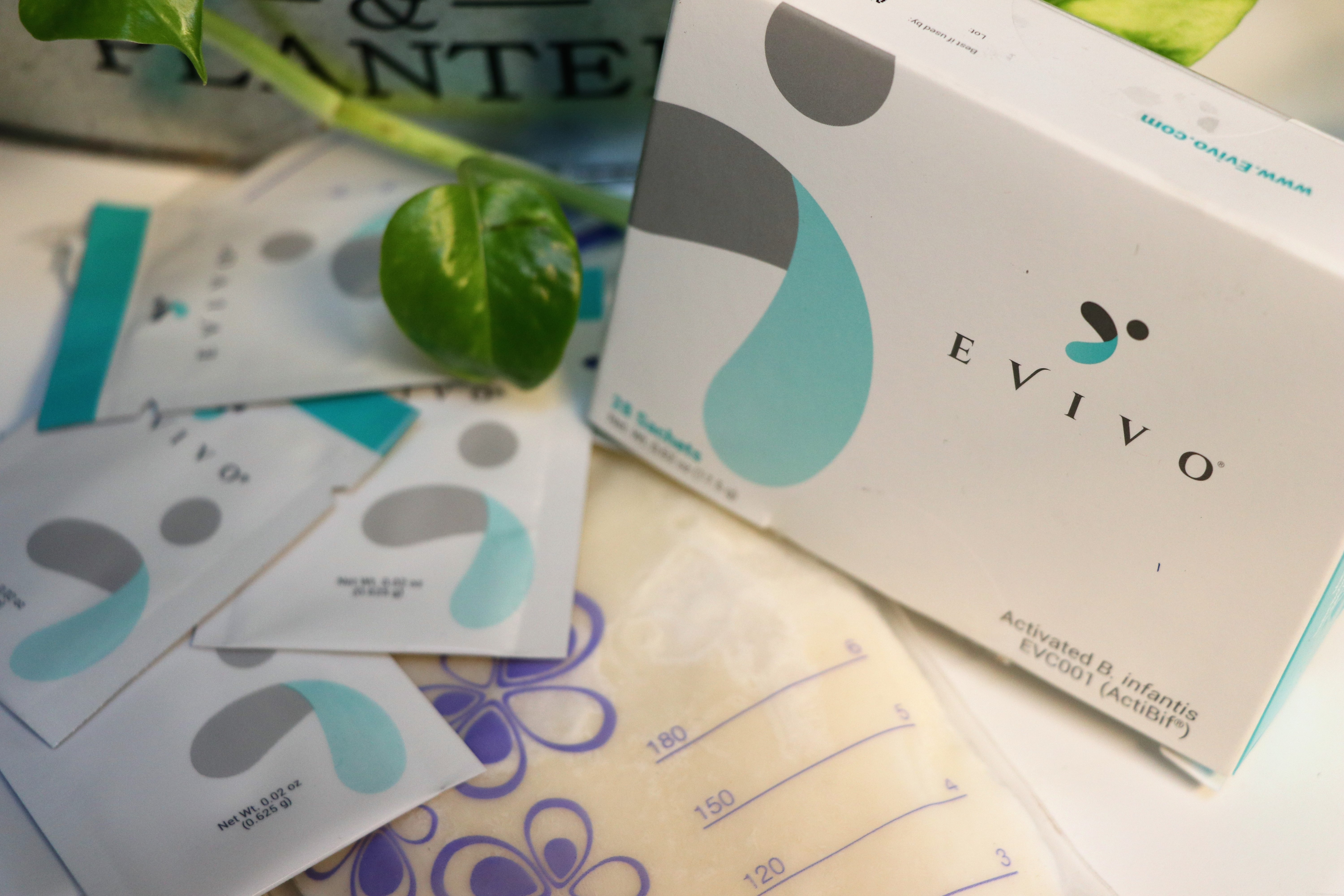 Get The Best Infant Probiotic
You should know, that I am not a doctor, I do not work in the medical field.. I am simply a mother who does her research and wants the best for her babies. I highly encourage you to do your own research as well.
Out of everything I have tried, I have found that Evivo has been the best brand of infant probiotics. We have been using it for quite some time now, and I have seen a noticeable difference in my son. As I mentioned before, it helps with colic as well as "tummy issues". While it is so great and important to start using probiotics as as soon as you bring your baby home, it is never too late to start.
If you are interested in checking out the Evivo program ( which I highly recommend), you can get it at an awesome deal right now!
You can get the following:
$10 off 4-week starter kit: BLOG8111
$20 off 8-week or greater starter kit: BLOG8112
If you are on the fence about trying probiotics for your baby, go do some research.
Evivo has some awesome resources on their page
. Do your own independent research, talk to your pediatrician, and make sure you are making the best choices for you and your family. Being a mom is rough, so anything to make it a little easier is a huge plus in my book!
This post is sponsored by Evivo but the content and opinions expressed here are my own.