It seems like in this digital age, everyone is starting a blog. You have probably thought of starting your own, but may think the internet is already to over saturated at this point. Well I am here to tell you, that if you want to start a blog then you should dive in feet first and just do it! Are there a ton of blogs out there? Yes, but that doesn't mean there isn't room for one more!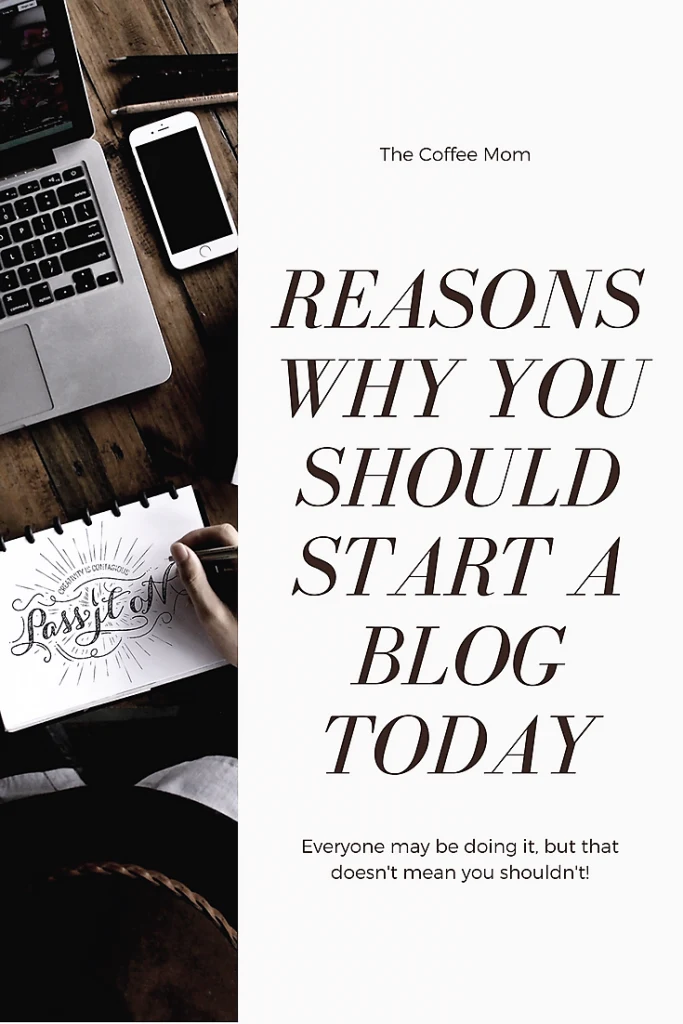 *This post may contain affiliate links. This means if you make a purchase, I will get a kickback at no extra cost to you, and I really do appreciate it 🙂 *
Why You Should Start a Blog Today
As I said, there are a lot of blogs out there, but none of them are yours! If you have been toying with the idea of starting a blog, but think it is too late, you should start one anyways. You see, even though there are thousands of blogs on the internet, each of them is unique and beautiful in its own right. Everyone has a different voice and a different perspective.
When I first started The Coffee Mom, there were so many Mommy Blogs out there and I was so nervous, but it has been the best decision that I have ever made. I have been able to turn my little mom's blog into real income over the course of a year. That's right, I make money from my blog, and so do a ton of other bloggers out there.
Whether or not you want to start a hobby blog, or want to make income from it, NOW is the time to start. There is really no reason not to do it.
Blogging is Relatively Inexpensive
You can start a blog for pretty cheap these days. There is a large number of free sites out there where you can start if you would like, but if you want to be really serious about it I would recommend going self-hosted.
While you do need to pay to be self-hosted, it is completely reasonable. You can get a domain name on GoDaddy for about $10 a year. SiteGround has hosting starting at $3.95 a month. That's it! You can find themes for free to customize your site and you are good to go!
Blogging Isn't Super Competitive
We are all aware that there are tons of blogs in just about every niche you can imagine. One would think this would mean that there is a high level of competition between bloggers for campaigns and sponsored content. Fortunately, that isn't really true. Most of the bloggers I have "met" have been extremely helpful and not in the least bit competitive. I can't count the times another blogger has informed me of a paid opportunity and shared helpful information with me. You see, most bloggers are very helpful. Look at it more as a family dynamic than a competitive work atmosphere.
When it comes to sponsored content, many brands are investing more and more into influencer marketing. This means there are more and more campaigns available to participate in. These brands tend to pick a large number of bloggers, ranging from newbies to those with huge followings, to participate in their campaigns. If you don't get a particular one, don't fret because there are 3 more just like it out there for you to apply for!
Blogging Is Fun
No matter if you want to start a blog for love or money or both, it really is a fun experience. You get a creative outlet that allows you to write, take photos, and connect with others. I have always loved writing, so blogging seemed to come very naturally to me, but you don't have to be an English major in order to have a successful blog. Write with your voice, write what you know, and I promise you will truly enjoy the whole experience.
Start a Blog Because You Want To
So the most basic reason that you should start a blog, is because you want to! I mean, there is no reason not to do it and it is something you really want to do then don't let anything or anyone stop you. You should be able to do anything that you set your mind to, and if that is blogging then you blog your heart out!
When I started The Coffee Mom, I hear that "there are already too many mom blogs" "you'll never make money that way" and "mom blogs are overrated". But guess what, I did it because I wanted to and I have been pretty successful at it in my opinion. It is a wonderful experience and something that I see myself continuing to grow in for the foreseeable future.
So, Are You Ready To Start A Blog?
So are you ready to start your own blogging journey? If you are, then I have some really great free resources that you may find interesting. You can read all about setting up your blog and get some good information from this resource page here.
No matter what your niche is, starting a book blog or a mom blog, you should go for it! I also love to hear from you, so leave me a comment or send me an email with any questions that you have! I do my best to answer as soon as I am able.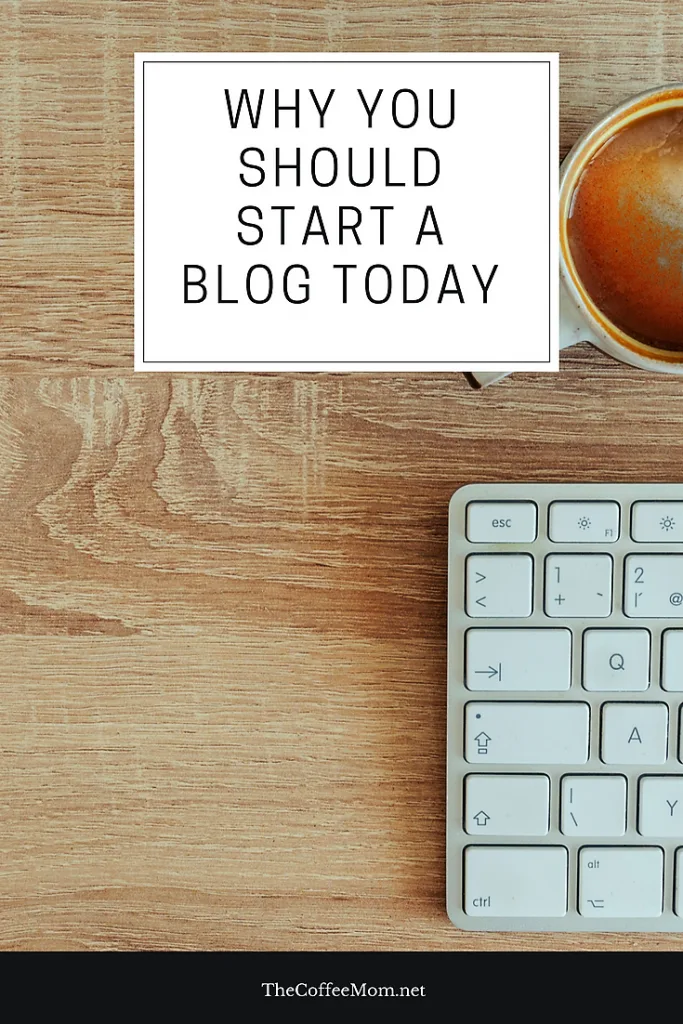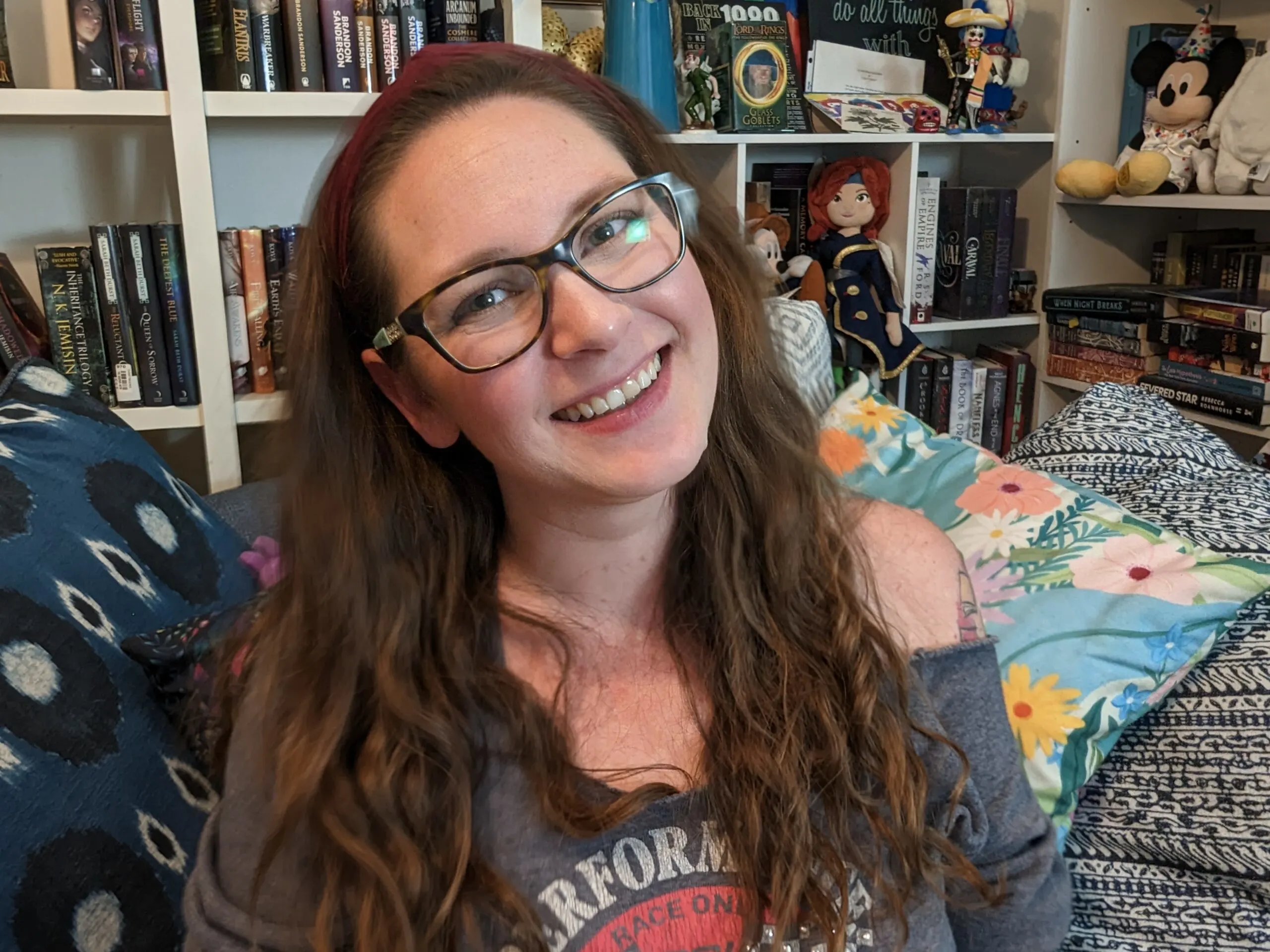 Jessi is the creative mind behind The Coffee Mom, a popular blog that combines parenting advice, travel tips, and a love for all things Disney. As a trusted Disney influencer and passionate storyteller, Jessi's authentic insights and relatable content resonate with readers worldwide.