It seems like everyone is looking for ways to make extra money now a days. From epic side hustles, to working second jobs, everyone seems to want to increase their income for one reason or another. One of the most lucrative ways to make extra income right now is to start affiliate marketing. Affiliate marketing is something that anyone can do, and if done right, can bring in a significant amount of passive income! Some people make their entire living on affiliate marketing alone. So if you want to get started making money with affiliate marketing and learn to land your first sale, just keep on reading because I am going to share with you what has worked for me!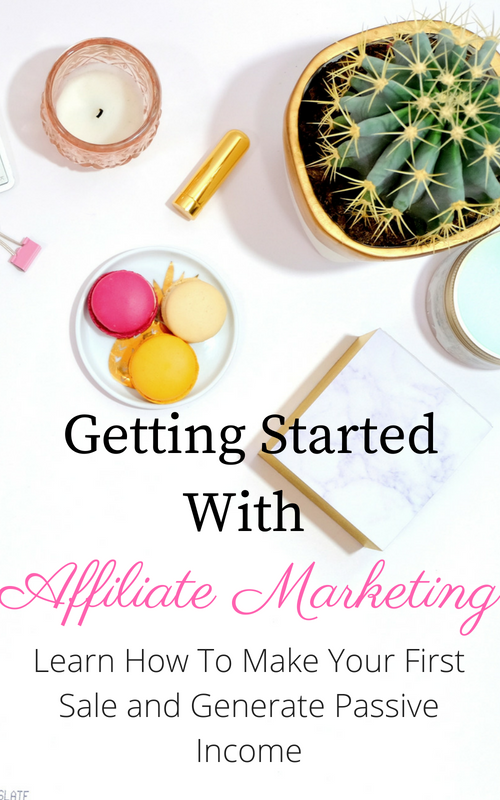 *This post contains affiliate links. Meaning, I will receive a small commission at no extra cost to you if you choose to make use of these links*
How To Start Affiliate Marketing
So, you want to get started with affiliate marketing…But have no clue where to start… Trust me, I've been there! Affiliate marketing can seem confusing at first, even a bit intimidating. I promise though, it is much simpler than it first appears. Using these easy tips, you will be making your first affiliate sale in no time.
What Is Affiliate Marketing?
First, you need to know what affiliate marketing is. It is surprisingly simple really. Affiliate marketing is when a company will give you a commission for products sold through your unique tracking link. Basically, you sign up for an affiliate program, and start promoting products using a link provided to you from the company. When a sale is made, you will get a kick back. This is either a percentage of the sale, or sometimes a flat fee per conversion.
The Best Affiliate Programs
Now that you know what affiliate marketing is, it is time to join some programs! I have put together some of my absolute favorite programs that you can join. Some of these are generics ( can work for any niche) and some are more specific. You just need to check them out, and see which ones will work with your personal niche. I mean, just because some have very high rates, doesn't always mean they are the best for you and your audience. You want to make sure you are only promoting products you love, and that work within your niche.
These are just a few of my personal favorite affiliate networks. There are so many out there, that it would be impossible to list each and every one. One of the best things you can do is if there is a company that you want to work with and/or promote, just do a quick google search to see if they have an affiliate program. Can't find one? Send the company an email and ask! Sometimes this will work in your favor and they will create a program if they don't already have one.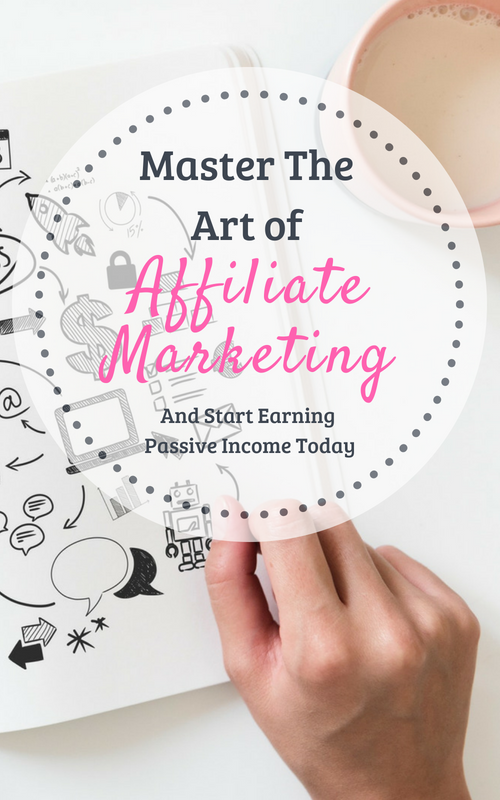 Affiliate Link Disclosure
Before you really start affiliate marketing, you need to know about disclosures! In reality, it is very simple. If you are using affiliate links in a blog post, social media post, or anywhere else you can use them…YOU MUST DISCLOSE. Affiliate link disclosure must come before any links… It also must be clear and apparent. I pretty much always use the same disclosure, and I put it in bold and centered under my first pinnable image.
One thing I wanted to hit on, is the clear part. I have seen some people put "using these will help support this blog" or "they help buy me a cup of coffee" While these may be cutesy, they are not correct. I have heard of Amazon specifically booting people from the program for using verbiage similar to that. Your best bet is to simply say:
This post contains affiliate links. This means, if you use these links, I will receive a commission at no extra cost to you.
Be clear, be honest, and just let everyone know when you are using affiliate links. This goes for social media posts too! Always disclose before you use an affiliate link.
Oh and a side note, affiliate links are also supposed to be no-follow.
Start Selling
Now that you know all about disclosures, you can start selling and promoting your favorite products!
PR Pitches
Once you are in some affiliate programs, it is time to really start affiliate marketing! Something that I have had really great success with is pitching my affiliate companies so I can create a post tailored to them. This allows me to showcase the actual product on my channels while providing my affiliate link in case anyone wants to purchase their own!
I would highly recommend sending an e-mail to your affiliate manager and asking if they provide any PR samples for their affiliates. While some won't, many of them do! Let them know in your e-mail how you plan to showcase the product ( i.e. blog post theme, ideas for social media photos, video unboxings, etc…). Being specific will help your affiliate manager decide if you get a PR sample of not.
Once you have the product, create your post, photos, videos, and use your affiliate link and/or coupon codes to really promote it! So don't be afraid to ask for some samples. You having the actual product to show off not only helps you, but the company as well!
Make The Links Feel Natural
One of the common questions I have gotten about starting affiliate marketing, is how to naturally weave affiliate links into blog posts. I promise, there is a way. For one, only talk about products that you love, like, use.. don't try to force something just because it may be a large commission. It will come across as disingenuous.
I use affiliate links in almost all of my posts for the most part. One example is a post I did on planning a unicorn themed birthday party. In that post I shared the products that I purchased to decorate for the party. The products fit the post, and are woven in seamlessly.
You can also create a list post where you do a "Top 10 Products" type post. My most recent one is my Eco-friendly swaps post where I use affiliate links in order to share 10 products that can help people go greener.
The beauty of these types of posts is that most people visit them with a consumer's mindset. They see a post advertised as "10 Products New Moms Need", and they click on it because they are a new mom or mom to be and they need what you are recommending.
If you are talking about a product or service in any type of post, it is possible to inset an affiliate link.
Using Affiliate Links on Social Media
Blog posts aren't the only place you can use affiliate links either. They work really well on social media as well! Facebook, Pinterest, Twitter, and even Instagram can really be amazing for affiliate marketing.
With Facebook, sometimes I will share a photo of a product, and leave an affiliate link in the description. For this, you do not use the handshake option though. I have heard people talk about it and no, that is not what the handshake option is for. Here is one example of a Facebook post using affiliate links.
For Instagram, I really only use stories for affiliate marketing. Since I have a business account with over 10K followers, I have the option to include a swipe up link in my stories. This is where I will include affiliate links to certain products that I may be using. I have found that clothing seems to preform the best on Instagram.
Twitter is really similar to Facebook for affiliate marketing. As long as you are disclosing, then you are golden!
Pinterest is probably my favorite for social media affiliate marketing. You can either link to your post that had affiliate links inside or you can link directly to an affiliate product! Yes, you still have to disclose in the description when the Pin links directly to an affiliate link. One example is this Pin here that goes right to an Amazon link for the product. I have had pretty good luck with direct Pinterest links, because many people are on Pinterest with the intent to purchase.
Promote What You Love
When it comes to affiliate marketing, the key is to promote what you love! It will come across in your post that you are pushing something you genuinely love!
No matter where you are in your blogging journey, you can start making money with affiliate marketing! You don't need a huge following, all you need is a voice and some promotion!
Now go on, get out there, start selling and making some passive income!
Let me know in the comments what your favorite company to work with is!!