Unicorn birthday parties seem to be all the rage right now. Just hop on to Pinterest and you can find unicorn ideas galore! We did a unicorn birthday party for our daughter recently and it turned out to be so much fun! There is no need for anything super expensive either. This is party planning on a budget for sure!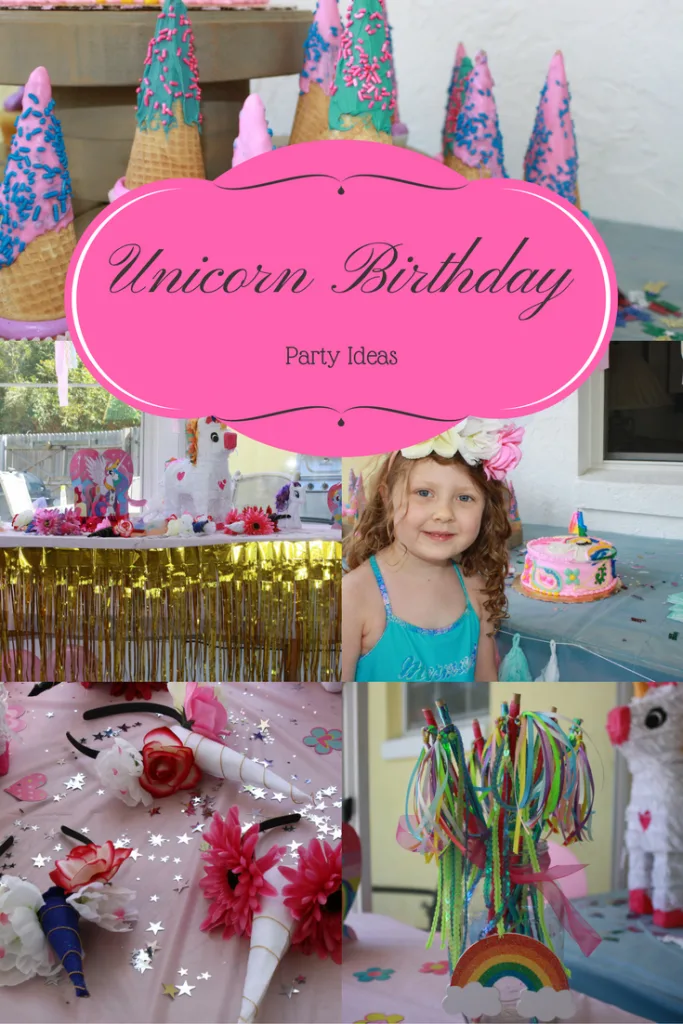 *This post contains affiliate links. Check out my full disclosure policy here*
Planning Your Magical Unicorn Birthday Party
Unicorn Headbands
You can't have a unicorn birthday party without unicorn horns! Now, I would not consider myself a "crafty mom" but I was able to make these super simple unicorn headbands with ease. Not only did they turn out super adorable, but they were super inexpensive!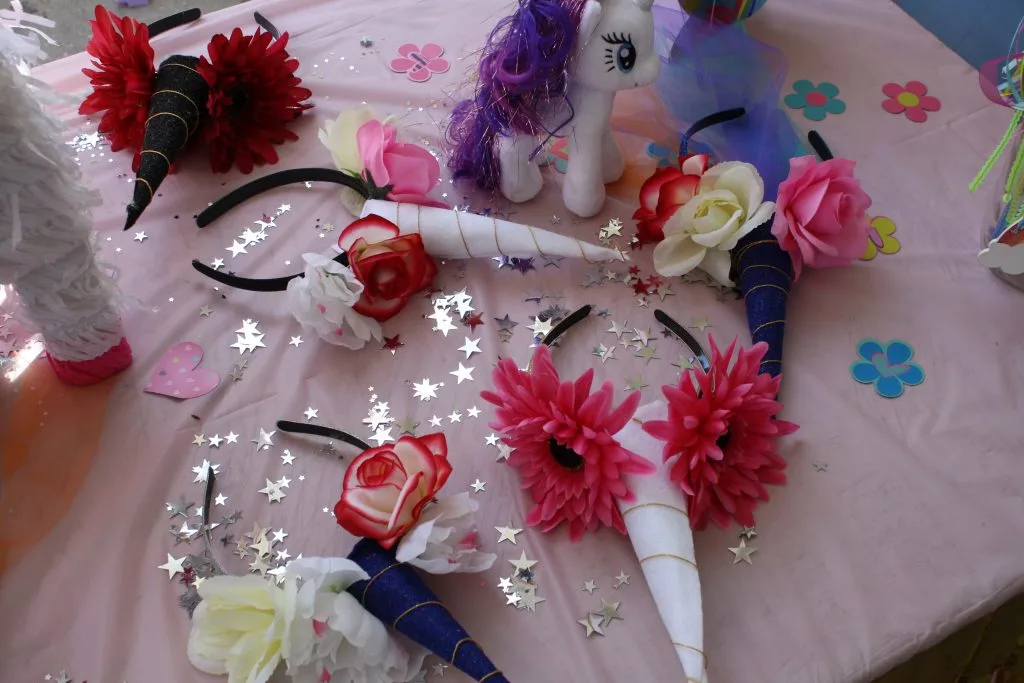 Ribbon Wands
To go along with the headbands, I decided to make some magic wands. These were even easier than the headbands! They came out adorable, and the kids loved them.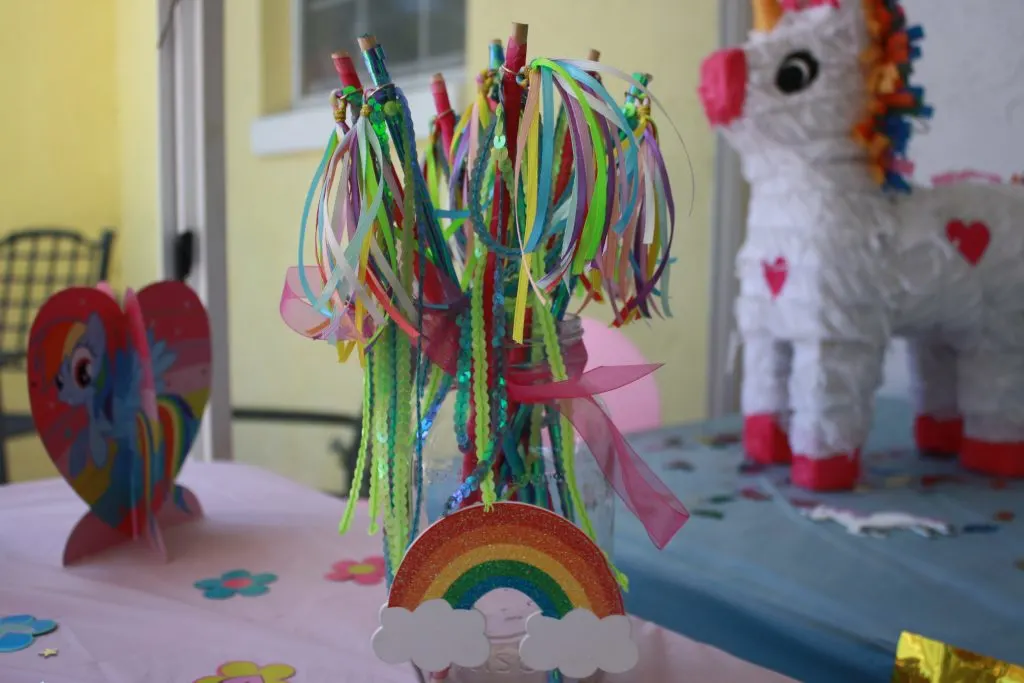 Pinata
No unicorn birthday party is complete without a unicorn pinata
. I had a difficult time finding one at my local party shops but was able to find one super cheap on Amazon. The kids had so much fun smashing this little guy to bits and running after flying candy.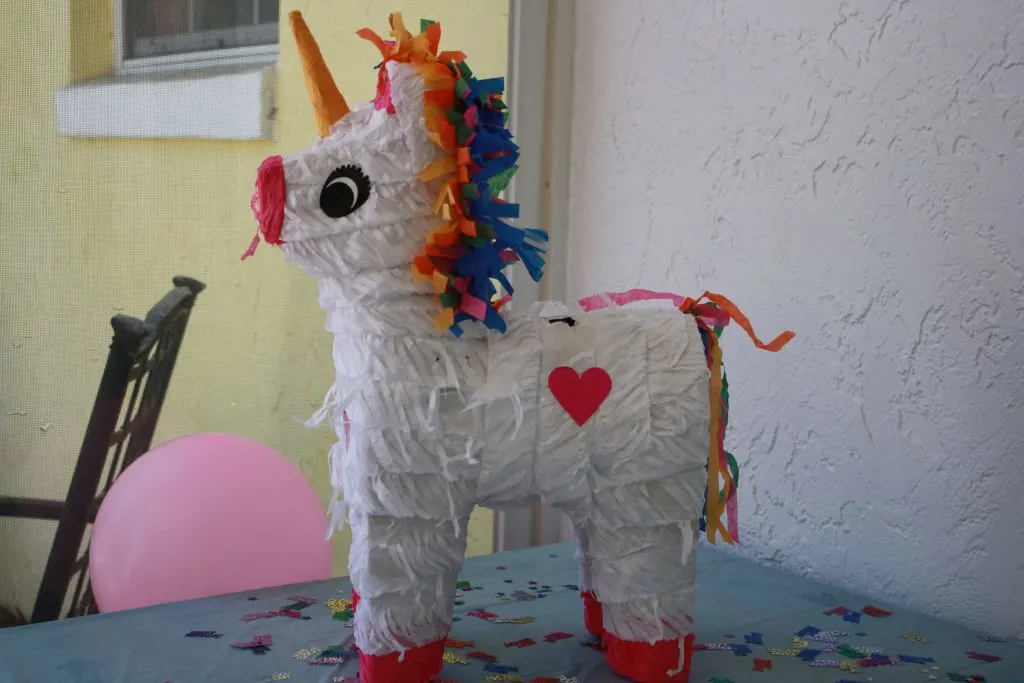 Unicorn Horn Cupcakes
The unicorn cupcakes were so much fun to make. They also ended up being a big hit with both the kids and the adults. They were super easy to make as well.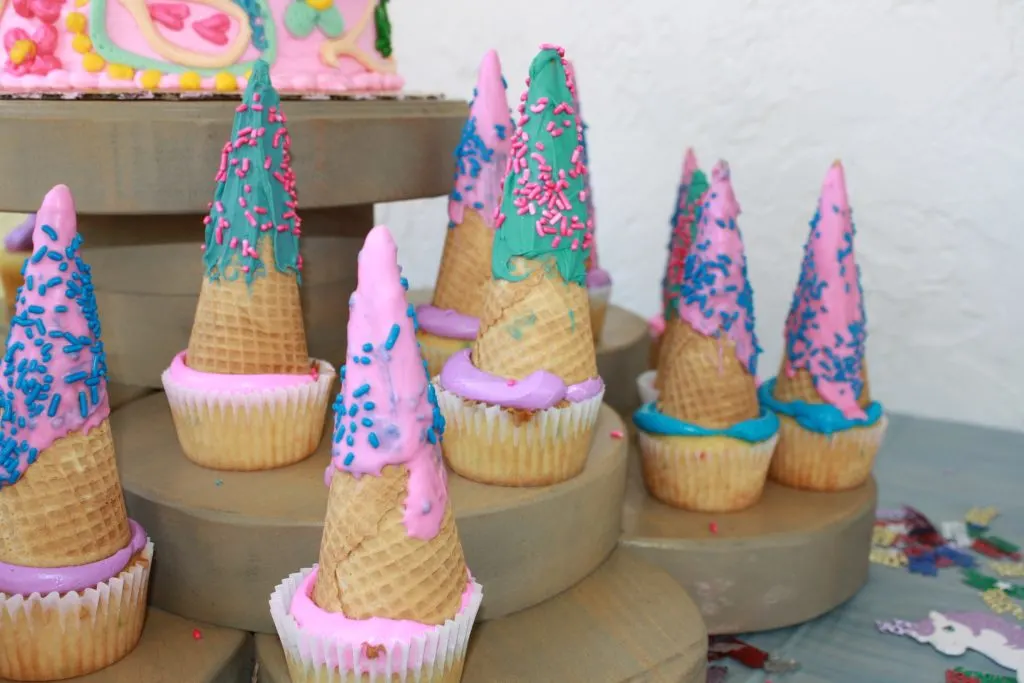 Unicorn Birthday Cake
I am not a talented cake decorator, so I took a picture to our local Publix and had them make the cake for us. Since we had the cupcakes, we only wanted a small round cake. I was super impressed with what they did! My daughter kept saying that the unicorn looked "just like Onchao" (her favorite unicorn from the show Mia and Me on Netflix).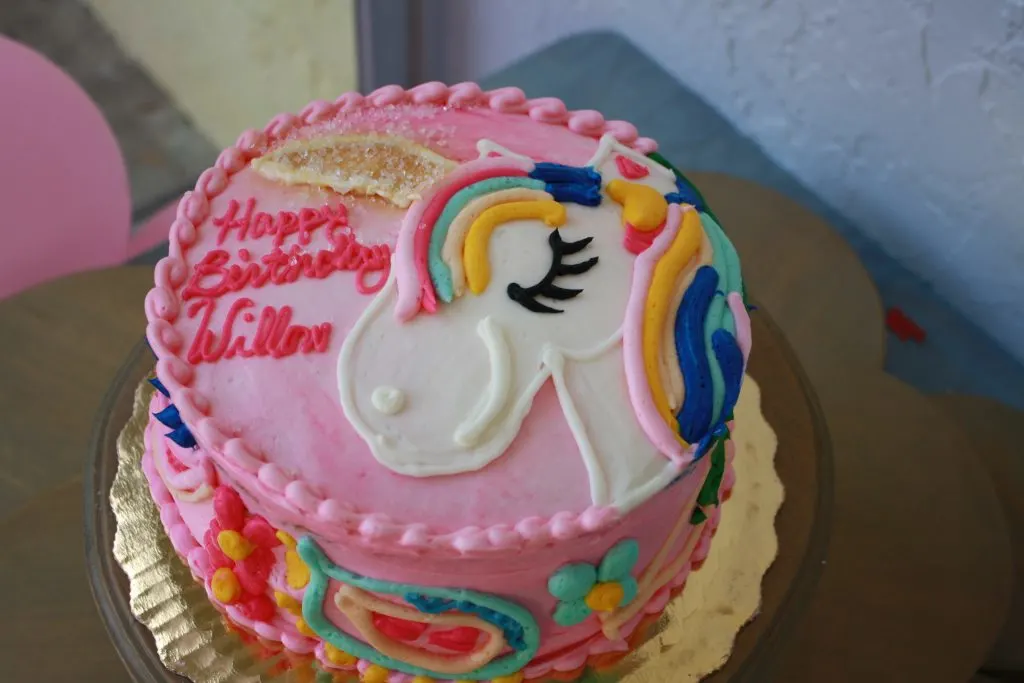 Unicorn Birthday Party TableScape
We wanted to do a cute table set up for the party. Luckily, we were able to find most of what we needed at the Dollar Tree! We loaded up on confetti, table cloths, and a gold table skirt
that I found on Amazon. The My Little Pony table-toppers were found at our local party store and made an excellent addition.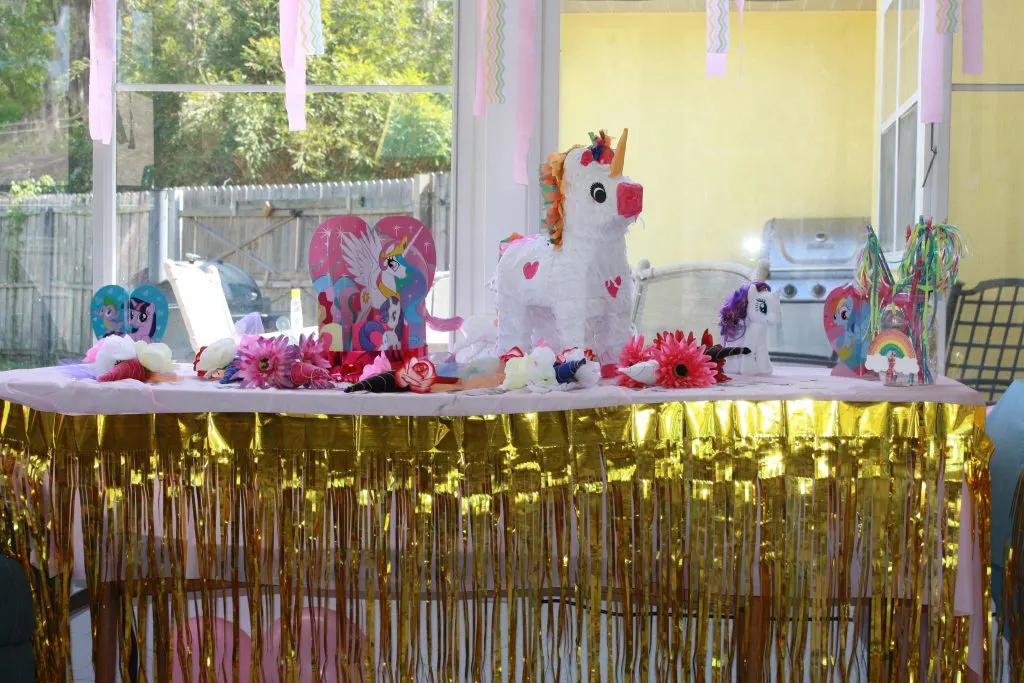 I spread the unicorn horns out on the table, along with the wands so that the kids could take one as they pleased. We also did a second table which housed the giant container of pink lemonade accompanied by these adorable unicorn straws that we found at Target. The straws did not fit well into my mason jar, so I stuffed it full with tulle and it worked like a charm!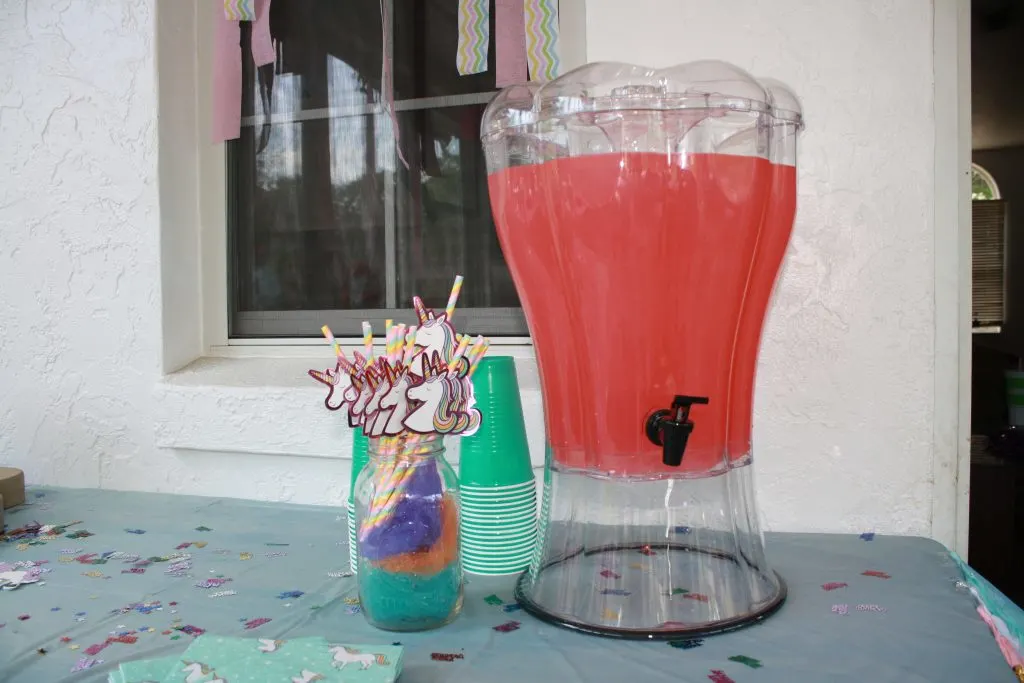 Lastly, we put out our cake! We have a really fun tiered cake stand that my father in law had made us for our wedding. This cake stand gets used for every single party we have. You can find really great cake stands on Amazon as well that are rather inexpensive.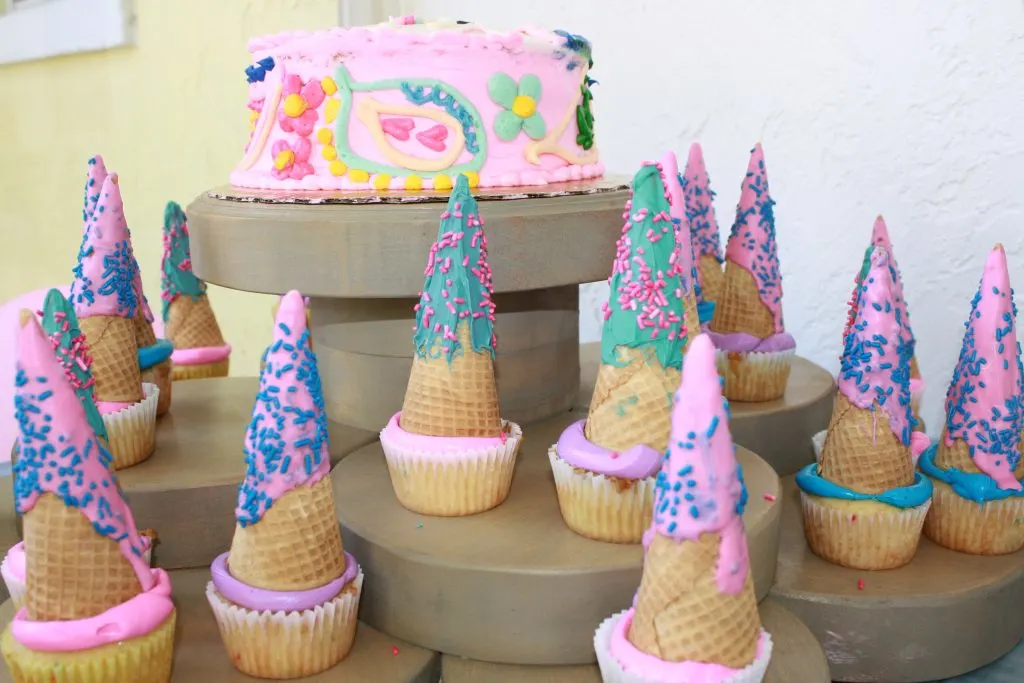 Unicorn Birthday Success
Our unicorn birthday party was a success! Kids were running around with horns and magic wands and eating cupcakes that stained their faces blue! I had so much fun planning this party, but there is nothing better than the look of pure joy and excitement on your child's face because she got exactly the fantastic and magical party that she deserves.
To savor the memories of a magical birthday, we recommend using a shared photo album so all of your friends and family can continue to share the joy even after the party is over.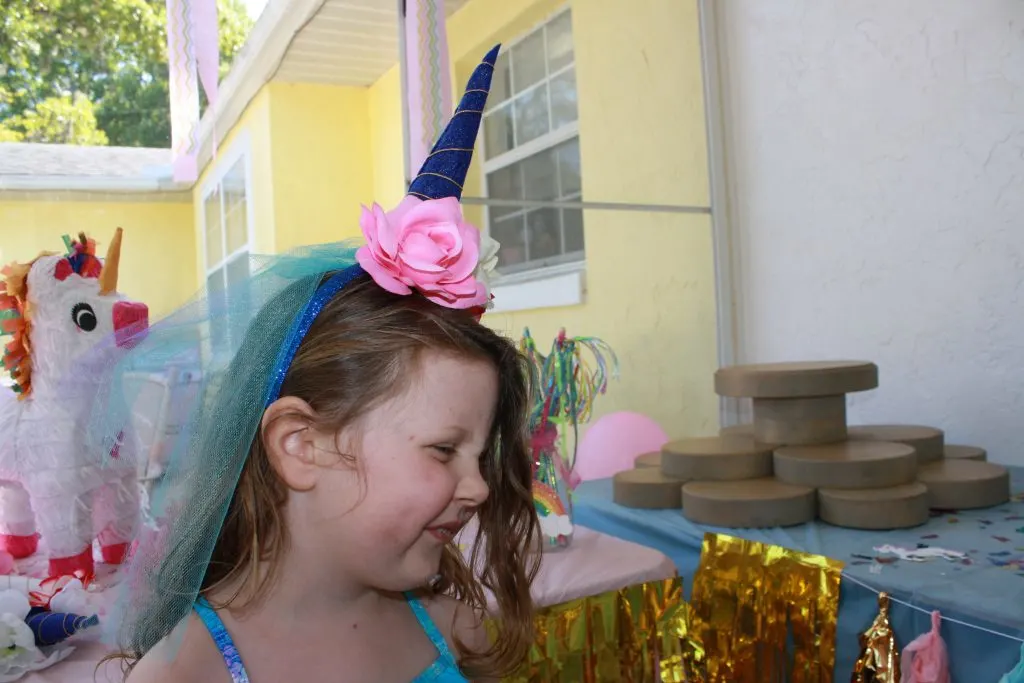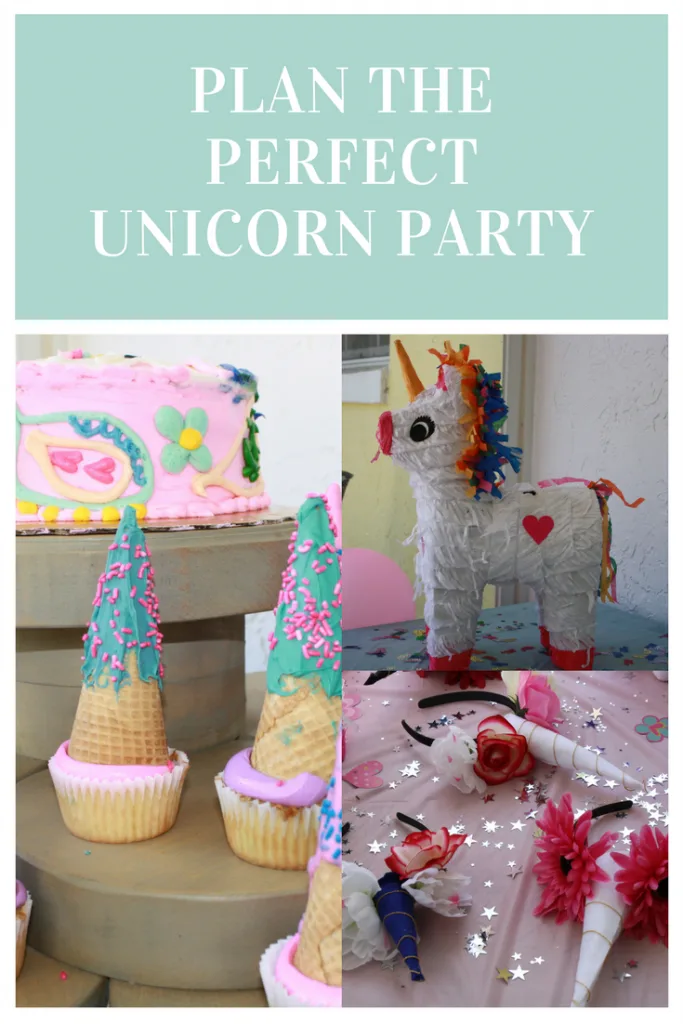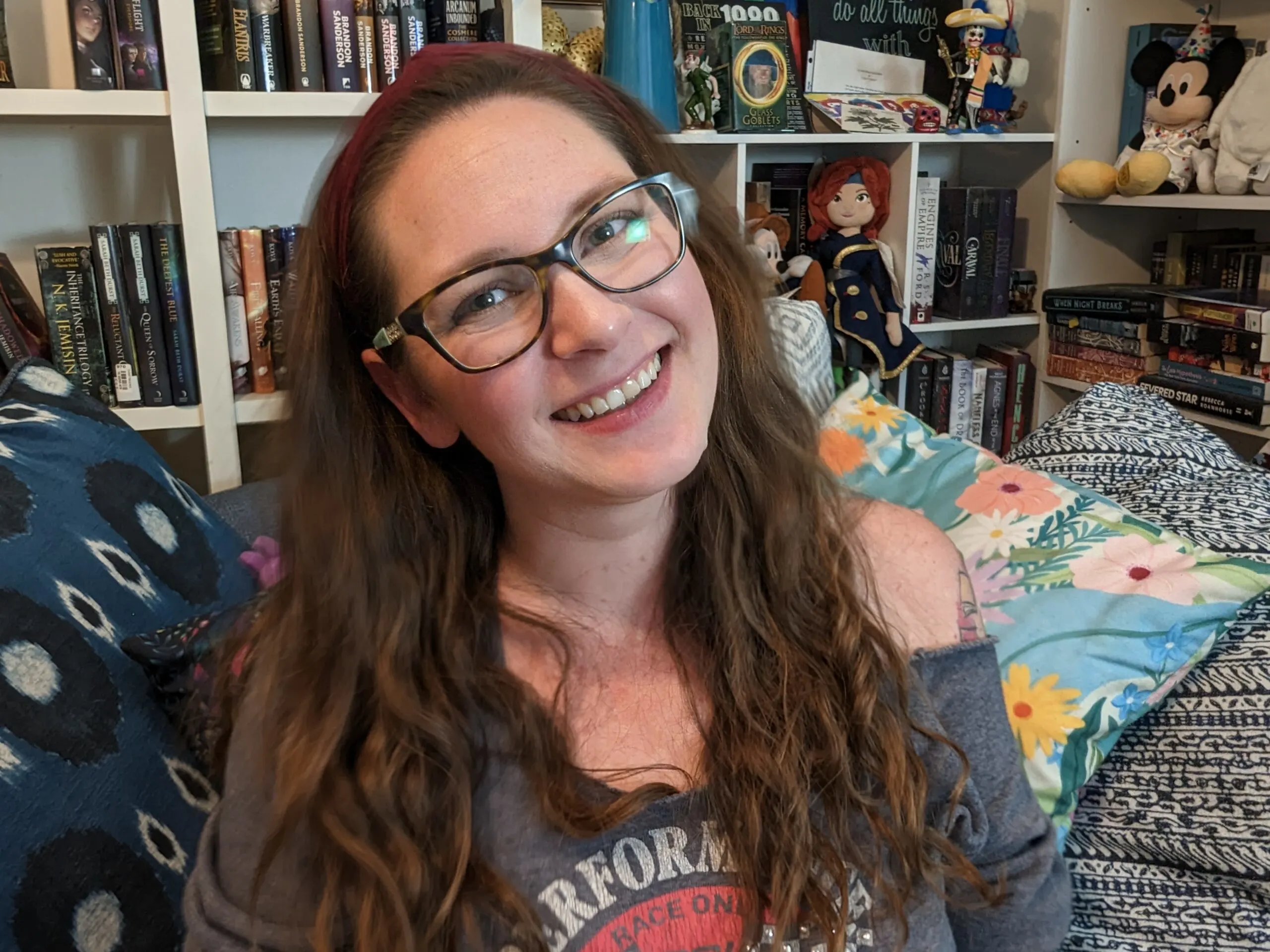 Jessi is the creative mind behind The Coffee Mom, a popular blog that combines parenting advice, travel tips, and a love for all things Disney. As a trusted Disney influencer and passionate storyteller, Jessi's authentic insights and relatable content resonate with readers worldwide.