Welcome to my ultimate blogger's resource guide! Whether you want to start a blog, are a new blogger, or have been a hobby blogger for a while now, this is for you! This Blogger's resource contains everything you need. From Starting a blog, making money blogging, growing your social media, and more!
*This page contains some affiliate links*
Creating A Blog For Beginners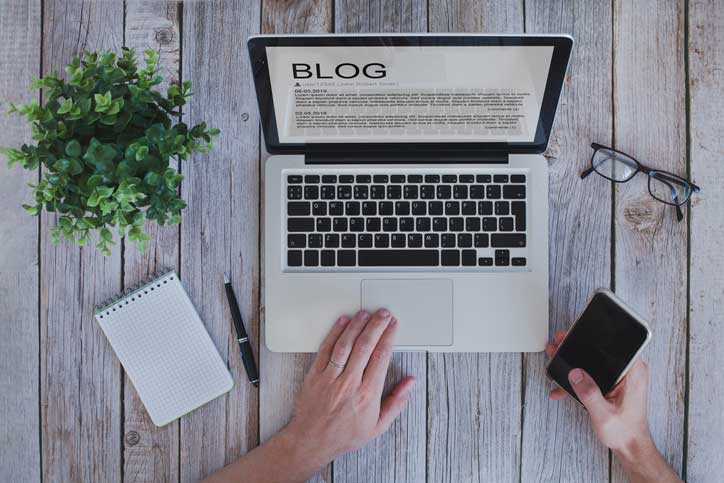 There are loads of helpful pages out there on creating a blog, but I have found that many of them are terribly over complicated and technical. If you want to start a blog to make money what you need is a hosting company and a domain. A good hosting company can walk you through setup and installation of WordPress.org. It shouldn't be complicated. I am no tech expert, but with help from good customer service even I can build a website!
Hosting Recommendations for New Bloggers
Blue Host: This is a great hosting service at an extremely reasonable price. This will run you $3.95 a month, which is so inexpensive! They also offer a Free domain name and 1 click WordPress installation. You can even get your own domain name right with Blue Host, making it super simple for new bloggers to get started.
SiteGround: Another awesome and highly recommended hosting company is Site Ground. Their plans start at $3.95 as well, making them another affordable option for beginners.
Must-Have Plugins For New Bloggers
Plugins are going to be extremely important in order to optimize your site. The majority of them are free, so that is amazing and saves you a few dollars in the long run. Most of these you can upgrade to a premium package if/when you are ready but free is great for just starting out.
Yoast SEO: A free plugin that helps you SEO optimize all posts on your page! It will walk you through the entire process and ensure you have a chance to be seen in search results.
Sumo: Once again, this is a free plugin. It adds all of the social sharing buttons to your site so that anyone can easily share your posts across whatever platform they so choose. Seriously, this is a must! You can even create popups with it.
Akismet Anti-Spam: Keep your site safe and secure and free of spam with this free plugin.
WP Smush: This free plugin will help compress your images to help with your site speed!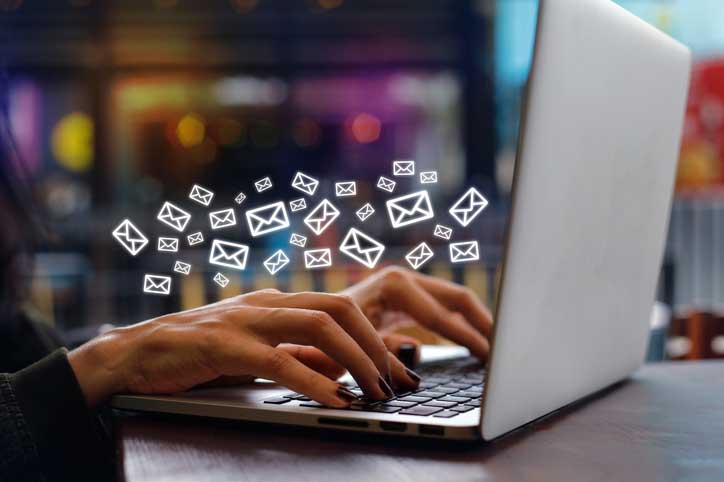 Email Services For New Bloggers
As I have mentioned in other posts, your e-mail list is extremely important to build. If your social media channels were to all go dark, you would still have that e-mail list!
MailerLite: This is an amazing and free e-mail service. It is simple to use and free up to 1,000 subscribers. It allows for landing pages, pop-ups, and even automation!
Graphic Design For New Bloggers
As a blogger, you are going to want beautiful and pinnable images on your site. Now I am NOT a graphic designer, so I needed a simple to use, and I found it!
Canva: Canva is a free site where you can sign up and create a plethora of beautiful graphics. I create the majority of my Pinterest images with Canva and Pinterest is my #1 referral for traffic. It is simple to use and extremely user friendly. There is an upgraded package you can purchase, and I highly recommend it! I did not invest in this service until about a year and a half into my blogging journey, but I promise it is completely worth the minimal monthly cost.
Social Media Add-Ons For New Bloggers
There are a few fun add-ons that you will want to optimize your social media platforms. Many of these are for automation and scheduling, which can really save you loads of time!
TailWind: Tailwind is a Pinterest scheduler. I like to use this to really optimize my Pinterest profile. Not only can you schedule, but you can also join tribes and get even more repins. While this one is $15 a month, you can get a free trial along with a $15 credit by signing up here!
Other Must-Haves For New Bloggers
I put these under other because they aren't really plugins or for social media, but they are EXTREMELY important to have when you want to truly optimize your blog.
Google Analytics: You will need this for your site. It is super easy to configure and you will be able to keep track of page views and visitors to your site. It is the industry standard, so if you want to monetize you will need this so you know your stats.
Grammarly: Since I am sure we aren't all English majors, Grammarly comes in super helpful! It really keeps you in check, more so than basic spell check can ever do! It will check your grammar, punctuation, spelling, and so much more on your posts and your social media.
Shopify: If you plan on selling your own products on your site, then Shopify is the way to go. They are the industry leader, and super user-friendly. They offer a large number of packages and options for selling your products.
BigCommerce: This is similar to Shopify in it is a platform that allows you to create a store on your site. So if you want to sell your products you might want to check them out! They have a wonderful reputation and a free trial!
Monetization for New Bloggers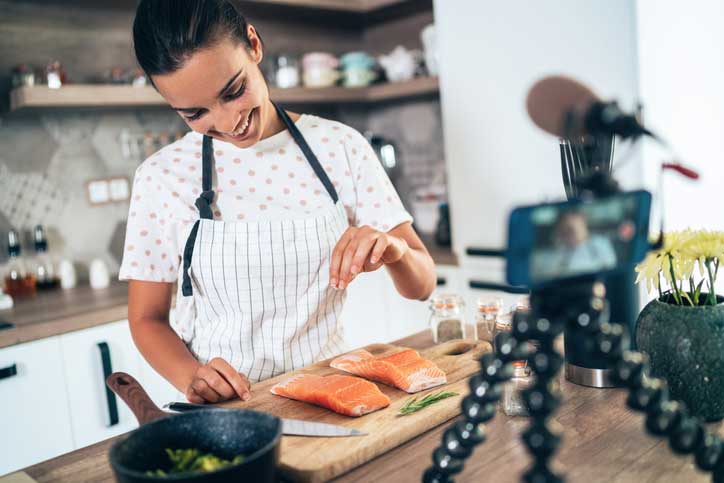 So, you probably want to make money with your blog, and why not! There are so many opportunities just waiting for you on the web!
Affiliate Marketing For New Bloggers
Affiliate marketing is a wonderful way to make some money blogging. There are so many companies out there, but these are my favorite highest-paying ones that I think you should join.
ShareASale: ShareASale is amazing, especially if you are just starting out. You basically sign up for the site, and once you are in you can browse and join all of the different merchants. There are literally thousands of merchants that can meet the needs of any niche.
Amazon Affiliates: Pretty much everyone shops on Amazon, so why not make a little extra cash with them! Once you sign up and are approved, you can create affiliate links for pretty much everything that is sold on Amazon. This one is nice because even if the person who clicks your link does not purchase that item, but instead browses and purchases something else, you still get a commission on the purchase!
Ultimate Bundles: I have really found this particular program to be so much fun! They offer different bundles throughout the year at crazy discounted prices. Usually they include a ton of Ebooks and courses for extremely inexpensive, so they sell really well. They also offer AWESOME marketing webinars and training, so really that alone makes it worth joining!
Influencer Networks For New Bloggers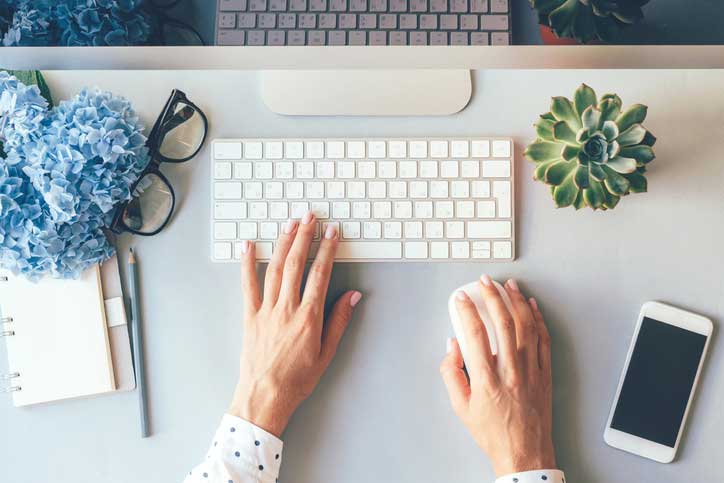 I make most of my blogging income from sponsored posts. Influencer networks are great for connecting with brands and earning a decent income. The following are some of my favorites but feel free to grab my full list of top paying influencer networks.
Influence Central: This is one of my favorites for getting sponsored blog posts.
Social Native: Another one offering awesome sponsored blog posts.
Ad Networks For New Bloggers
Everyone knows about Google Adsense, but did you know there are other options available as well? Many of these options seem to have better payout and better ads, so they are worth a shot to start making some extra money!
Gourmet Ads: With Gourmet Ads, you need to have 10K page views a month to join, but once you are in they have an amazing payment rate and can be used in conjunction with other ad networks.
Media.Net: This can actually be used in conjunction with Adsense, or any other ad network really. They are powered by Yahoo! and Bing, and offer a really nice payment. I am currently running one of their ads at the top of my page, and I love that they are easy to customize to really blend in with your theme.
Media Vine: The company I am currently using is Mediavine. They do have a higher threshold for acceptance, but once you hit 50K sessions in a 30 day period, I highly recommend applying there!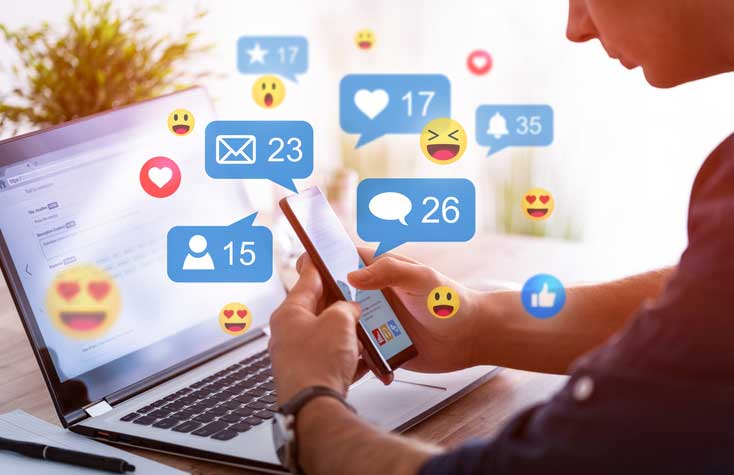 Social Media Help For New Bloggers
Social media and blogging go hand in hand! While I am not a social media expert, I have managed to do rather well on Pinterest. The best advice I can give is to not spread yourself too thin. Focus on one or two platforms to start with.
Free Stock Photos For New Bloggers
Look, I am not a photographer. I manage to get decent shots when I need to, but I like to use stock photography when I can. Here are my favorite places to get beautiful free stock photography.
The Ultimate Blogger's Guide For New Bloggers
So I know that was a lot of information, but I wanted to make sure you had everything you need to be successful! Blogging is fun, but it can also be a business. If you want it to make money, then you have to look at it as a business. You will need to think of what investments you want to make and when, because at some point you will need to spend some in order to make some.
I really hope this is helpful, and I will keep updating it if anything new and exciting comes along, which in the blogging world, seems to be often! So you don't miss anything, you should totally sign up for my Ultimate Bloggers Guide newsletter and be the first to get all of the good information about making money and improving your blog!
Don't forget to follow The Coffee Mom on Facebook, Instagram, and Twitter to stay up to date with all of our family travel, parenting tips, family-friendly recipes and so much more!