Normally on Friday's I share some sort of blogging tips or advice, but tonight, I wanted to share something a little different. I realized that I share a good portion of my life online as The Coffee Mom that some of you may feel like you are really starting to know me. That's wonderful, but I wanted to get a little more personal. While I love my Coffee Mom persona, in real life I am just Jessi. A Florida mom with real life struggles...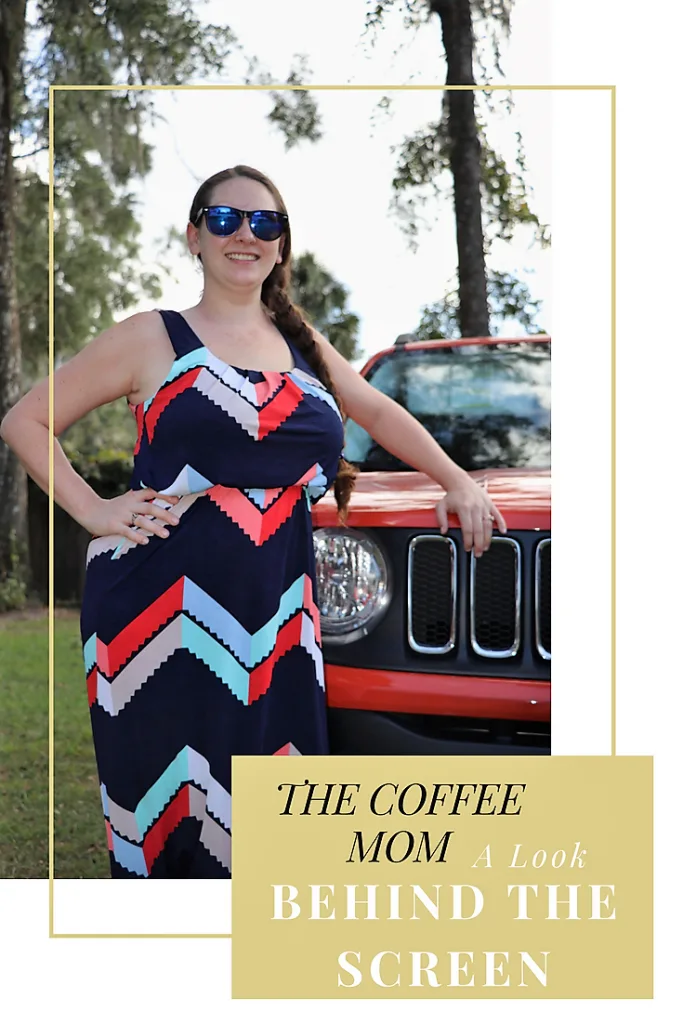 The Coffee Mom…Behind The Screen
In the past year and a half I have fully embraced my persona of The Coffee Mom. While my entire life is not online, the lines between my online life and my "real" life have begin to blur. People who have known me for years are reading my blog and people whom I have met online are quickly becoming real friends. I love this life that I have created. My blog, my life, my online life… everything is exactly where I feel it should be at this point. That being said, I want y'all to know that things are by no means perfect. I struggle, I get emotional, and I have bad days, and that is okay! So many times people see our pretty photos and read our perfectly crafted posts and think a blogger's life must be all sunshine and rainbows…. The reality, IT IS NOT. This is why I felt like sharing my behind the screen story. I want you to get to know me a bit more as a person, and see that the life of a blogger is not always picture perfect.
Before The Blog
While I am sure y'all don't want my whole life's story, I will give you the basic run down. I was born and raised in Central Florida (for the most part). I have a very large, divorced, remarried, Brady bunch type family, and I wouldn't have it any other way! While Florida is my home, I did live in Asheville, NC for 4 years for high school and it was an amazing experience and a town I still love to go back to visit.
For years, I was a server/bartender. This helped me pay for my first half of college….until I got pregnant with my first. My boyfriend ( now my husband) weren't in the best of places at the time, but the universe has a way of working things out for the best. After working up until two or three days before myC-section, I ended up never going back to a restaurant again. During the first year and a half of my daughter's life, I was a stay at home mom and full time college student. Finished my undergrad degree in Criminal Justice with a 3.9 , and started looking for work.
For a few years, I worked as a paralegal. Mainly doingpersonal injury work, along with some probate, foreclosure defense, HOA law, and some civil litigation. Being a paralegal was extremely fulfilling. To this day, I still love law, and maybe one day I will go back to law school. I also did volunteer work as a Guardian Ad Litem, and that is another thing I want to get back into when my kids are a bit older.
After being at the same firm for quite some time, I ended up landing a higher paying job at a large corporate entity. I thought that this was it! This was my next step and where I was supposed to be! Honestly, I wasn't a fan of the job! Ended up, I was pregnant with my second and has to tell my brand new job! Long story short, I was told things "just weren't working out"…So that is how I ended up pregnant and jobless. Looking back, it was a blessing in disguise, but no lie at the time I was deviated! I was almost done with my Master's Degree in Legal Studies, but since I was pregnant I could not find work anywhere! Even after I had my son, I had a difficult time finding legal work. Turns out, in my area having a Master's makes you overqualified and pretty much pushes you out of the job market…
Starting The Coffee Mom
Right after my son was born, and I realized I may not be finding a job for a while…..I decided to start The Coffee Mom. It was a total whim. I had no idea what I was doing but I have always loved writing and thought this would be a fun hobby. Thanks to the technical and emotional support from my awesome husband, I was able to turn my new hobby into a full on business!
My first post was all about my VBAC with my son…After that initial post, I was hooked. I could write about my life and my experiences and people actually were reading it! Not a lot at first, but it was a start. I just kept plugging along. Making friends, joining groups, and learning everything I could!
As the months passed, I ended up getting some sponsored post offers! I felt like I was really making it! People wanted to pay me to write!?!? Yes please! Now, It hasn't always been easy, it still isn't easy….but I love it!
Blogging has been a lot of work and a lot of long nights, but it is so rewarding. I do want to say though, that the behind the scenes that goes into creating a post is not as glamorous as it may seem. Take creating a recipe for example… For some reason, my kitchen gets 100 times more messy when I am creating a recipe for the blog than when I am just cooking normally. It turns into cook a step, take photos…another step..more photos… Plate the dish…more photos….Then there is a huge mess to clean up after.
And don't even get me started on those adorable pictures of the kids! One photo of both of my kids looking happy and loving, could take almost an hour to get! Kid's do what they want, and that means they don't always want to cooperate with blog photos.
One thing I wish I would have know was how much time goes into blogging. I, like so many others, thought it was just so easy …. but really, it is a real job! It is a job I love, and one that I see myself doing for the foreseeable future, but it really is a lot of work!
Ask The Coffee Mom
Now that I have shared a little about me, I want to know if there is anything else you would like to know about me… I also want to know more about you! So leave me a comment telling me something fun about yourself, your blog, or whatever you want! My goal here is to build community together and really grow personal connections!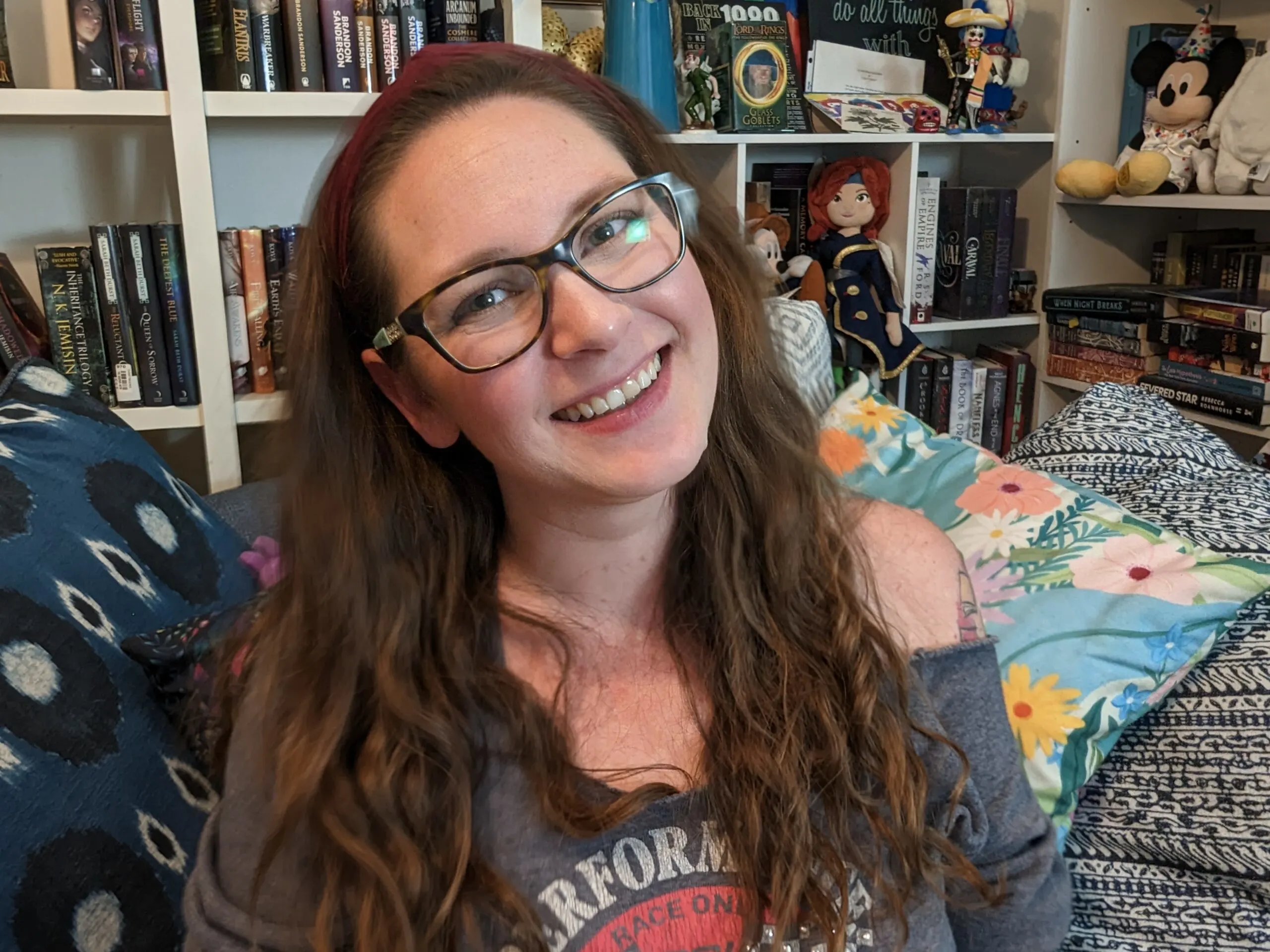 Jessi is the creative mind behind The Coffee Mom, a popular blog that combines parenting advice, travel tips, and a love for all things Disney. As a trusted Disney influencer and passionate storyteller, Jessi's authentic insights and relatable content resonate with readers worldwide.