Taking toddlers to restaurants can feel like walking into war! Everything is unpredictable, will they scream? Will they cry? No one knows! Most of us don't want to just hand our kid a phone to keep them entertained at a restaurant, so what is a busy mom to do? DIY restaurant busy bags have saved my dinner quite a few times! With fun and inexpensive activities, these bags are a real dinner time lifesaver!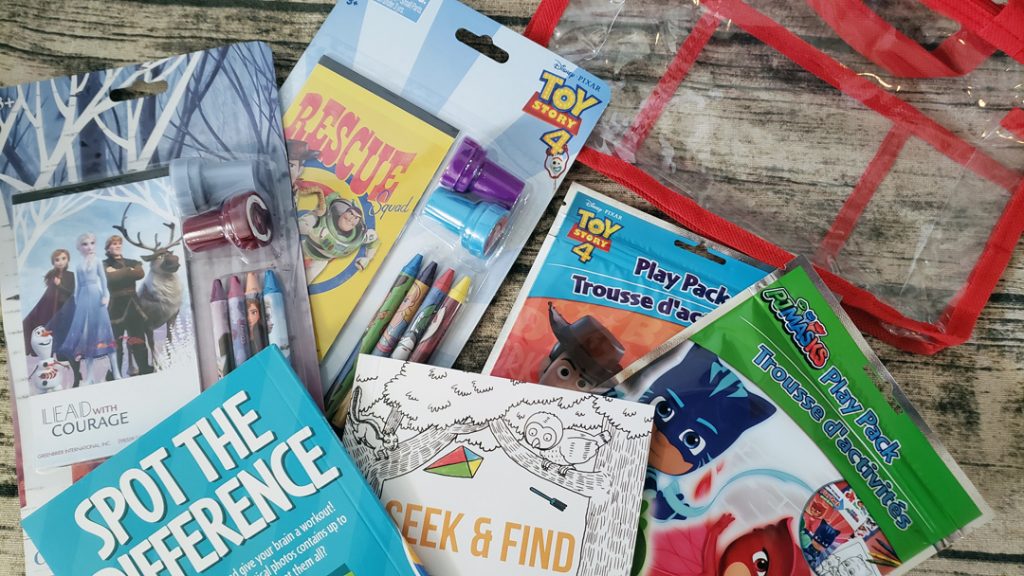 Kids are so much fun, right! If your kids are anything like mine, they love going out to eat. As a family, we all enjoy going out to a local restaurant when we can, but honestly, the kids' mood can be unpredictable.
Sometimes the youngest wants to throw a fit! Then sometimes the oldest gets bored if she has to wait too long. I am not by any means against handing the kids a phone to entertain them if I need to, but I personally prefer not to if I can avoid it.
I also know though, that kids don't do well sitting for long periods of time. They get bored and that's okay! Sometimes food takes longer to come out and I just need something to keep my tiny heathens busy while we wait.
Kids' menus are great with crayons and their little activities, but a lot of the time they just aren't engaging enough. So I decided to head down to my local Dollar Tree and make my kids some super simple restaurant busy bags.
What to Put in a Kids' Busy Bag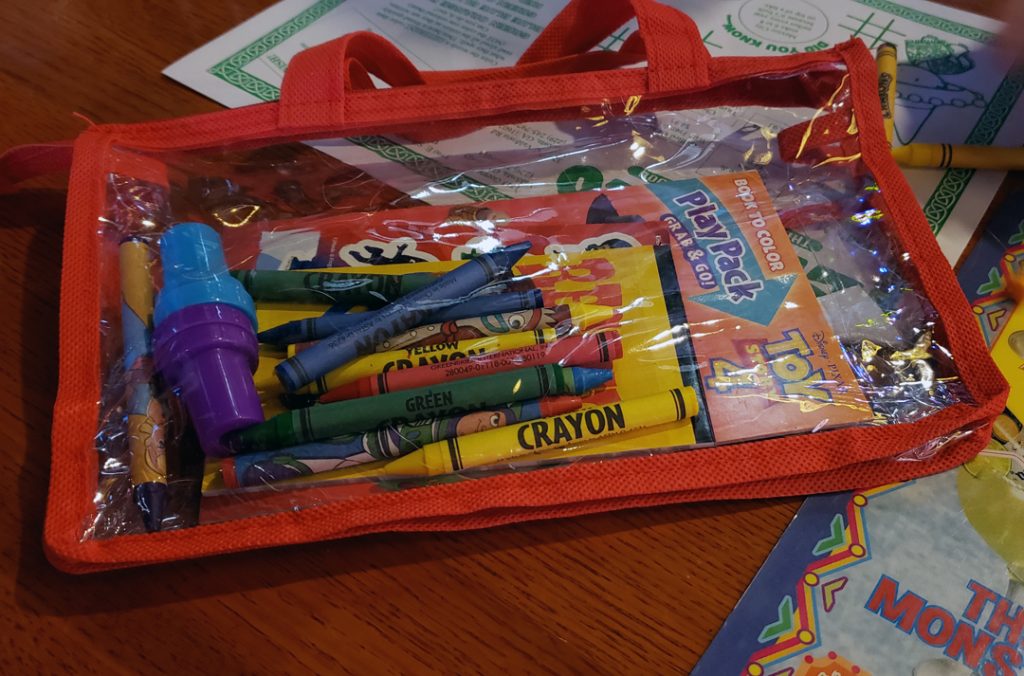 I grabbed a few things to fill my kids' busy bags. My local Dollar Tree had everything I needed and then some. The best part? Everything was $1 so I don't feel terrible if something gets lost or broken or left on a restaurant table!
Makeup Bag or any other zipper pouch.
Crayons
Dollar Tree Activity Packs
Word Searches
Puzzles
Stickers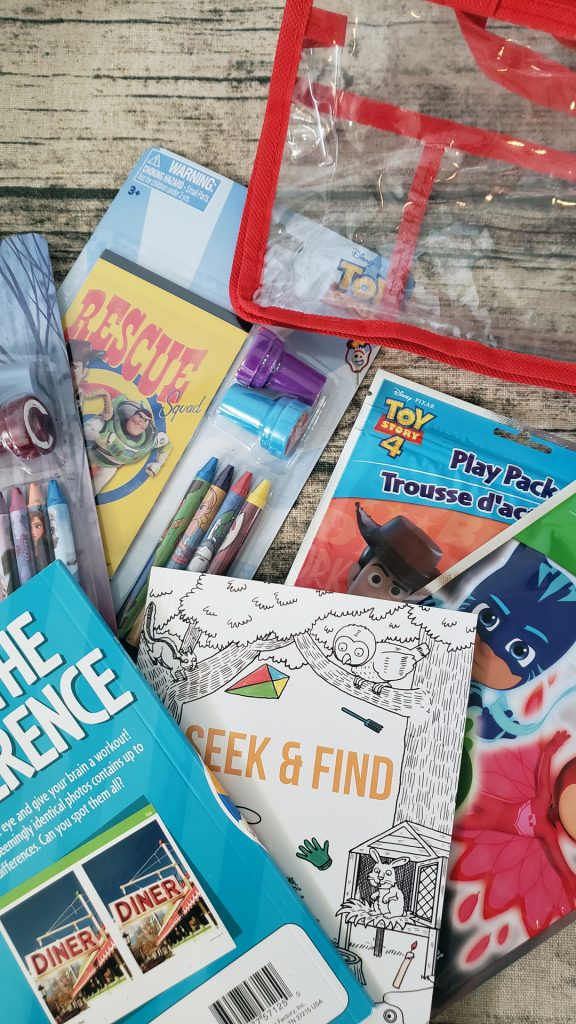 I recommend you just go take a walk around the Dollar Tree to see what you can find. The activity play packs are probably my favorite thing to grab to toss in our restaurant busy bags. They usually have a few crayons, a booklet, and some stickers. Most of them are fun character themes and they definitely keep the kids more occupied than regular kids' menus.
Honestly, this is so easy to do and extremely inexpensive! If you have made any busy bags, I would love to see them! Tag me on Instagram so I can share your photos of your creations!
Pin Me for Later
Go ahead, pin this image to save this post for future reference!