. Lately, I have been getting more involved with doing fun little crafts with my daughter. She loves to create and I love seeing her face light up! This week, I decided to see if I could re-purpose some otherwise trash items into fun crafts! Luckily, I had a few empty toilet paper rolls laying around! We did two different toilet paper roll crafts, but I think at some point we will be trying a few more! The two we did make though are perfect for Spring!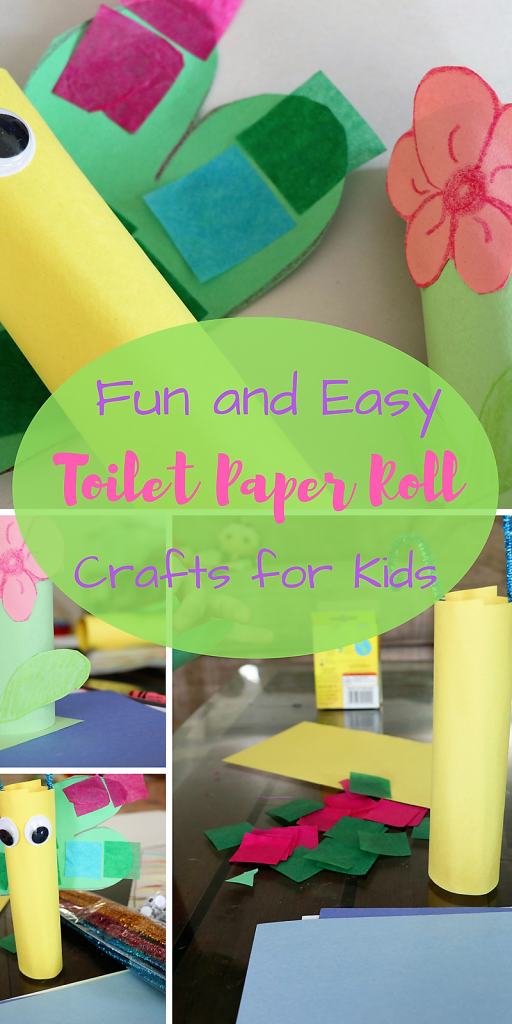 *This post may contain affiliate links. If you make a purchase, then I will receive a commission at no extra cost to you*
Toilet Paper Roll Crafts
As you know, I like to do things on a budget! Most of my crafting supplies come from my local Dollar Tree! This time, I even used some toilet paper rolls which I had that were destined for the garbage bin. Well, my daughter and I turned trash into treasure and made two adorableSpring crafts on the super cheap!
Not only are these fun and easy to make, it helps teach your little one dexterity through play! Using scissors ( supervised of course) helps with hand eye coordination. Not to mention doing even simple crafts like these help unlock a child's creative mind!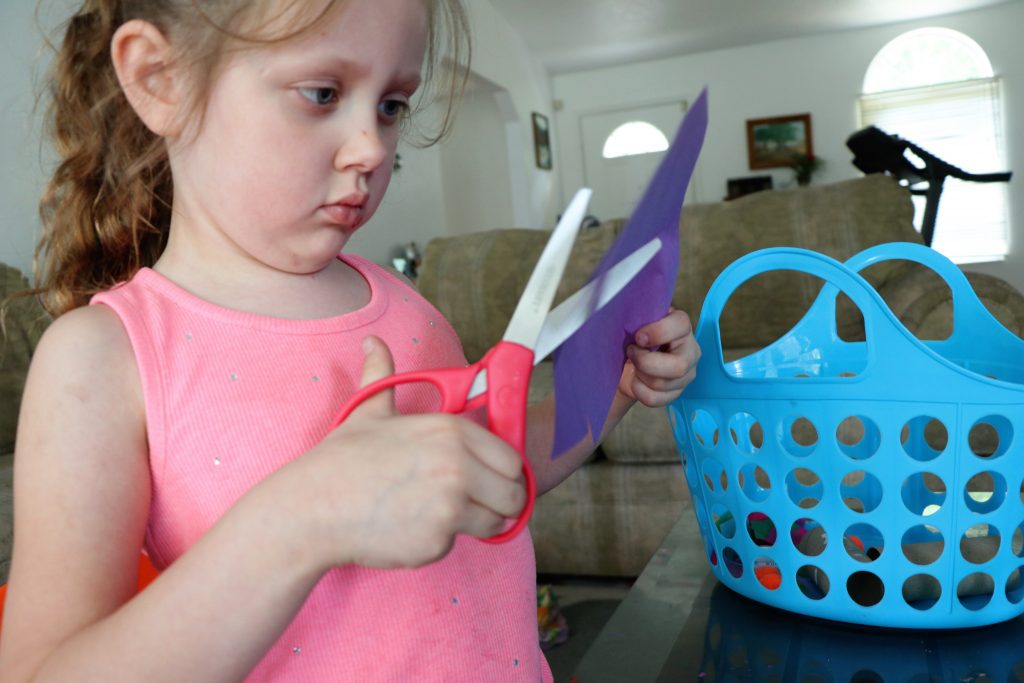 Toilet Paper Roll Butterfly
The first craft we decided on with our toilet paper roll was a butterfly! Literally, everything other than the roll was purchased in the craft section of the Dollar Tree! Seriously, if y'all aren't shopping there for crafting supplies then you are wasting your money!
Supplies
Toilet Paper Roll
Construction Paper ( 2 sheets)
Glue
Googly Eyes
Pipe Cleaner ( 2)
Tissue Paper Squares ( optional)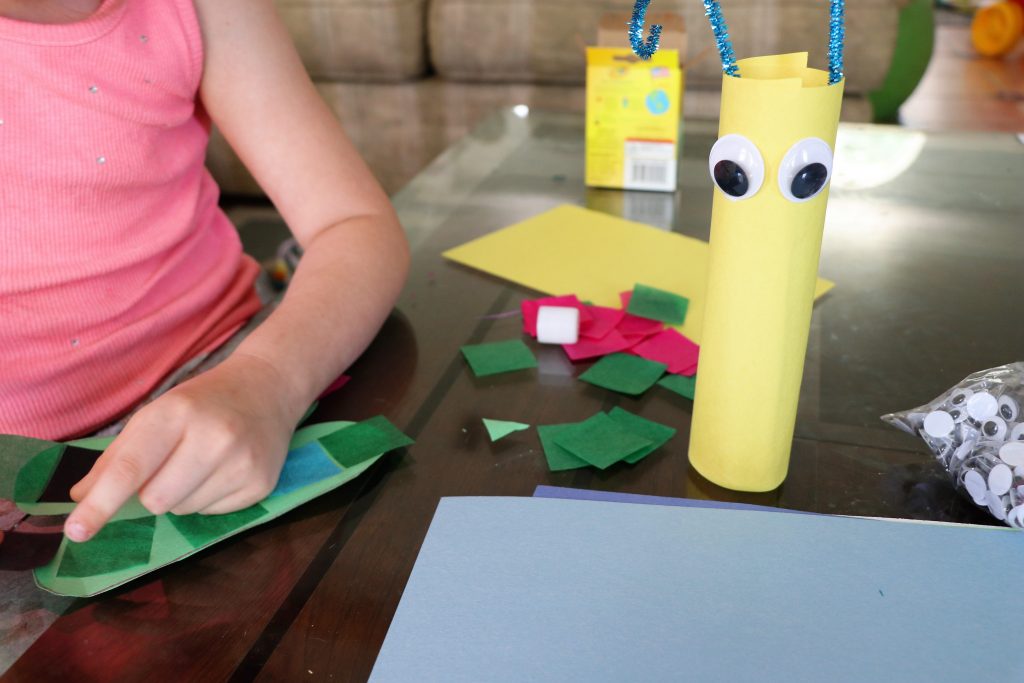 What To Do
Start by wrapping a piece of construction paper around the toilet paper roll. You can cut it down to size, but I liked how it looked taller. Once your paper is glued in place, let it dry while you cut out the wings!
I just free-handed butterfly wings on another piece of construction paper and let my daughter cut them out. After they are cut out, you can decorate them any way you like! My daughter glued tissue paper squares to hers, but feel free to draw on them, use glitter, or whatever you want! Then just glue on the wings to the body.
Next, you will want to glue on your eyes and the antennae. The antennae can be shaped out of pipe cleaners and glued down to the inside of the roll. Then Viola! You have a beautiful Spring butterfly!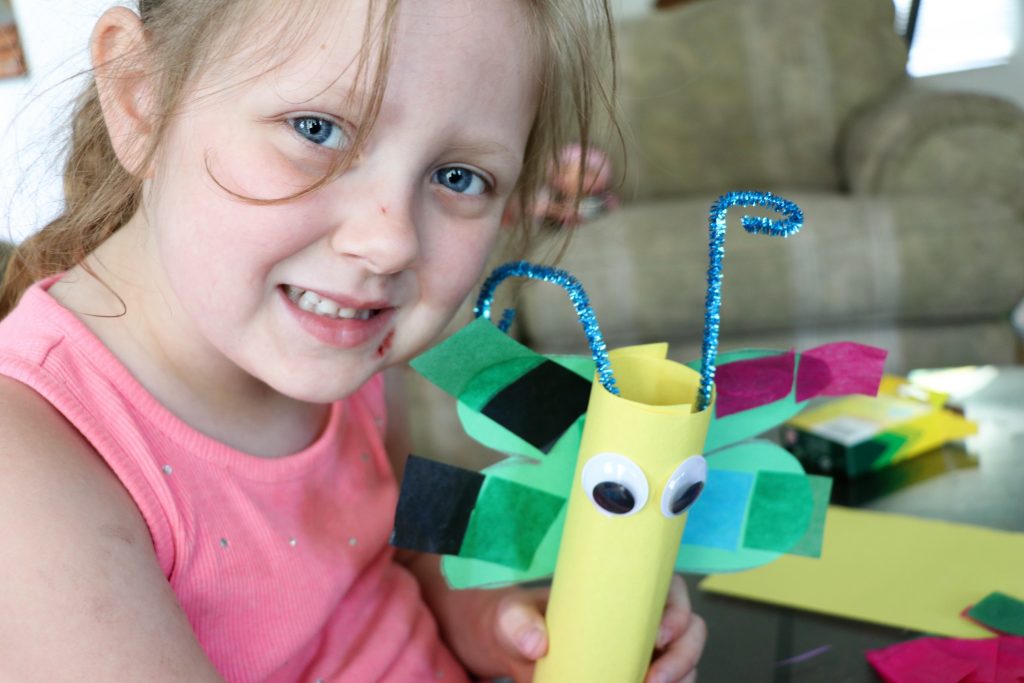 Toilet Paper Roll Flower
The second thing we made was a flower! This was even easier than the butterfly and only took 3 supplies!
Supplies
Toilet Paper Roll
Construction Paper
Glue
What To Do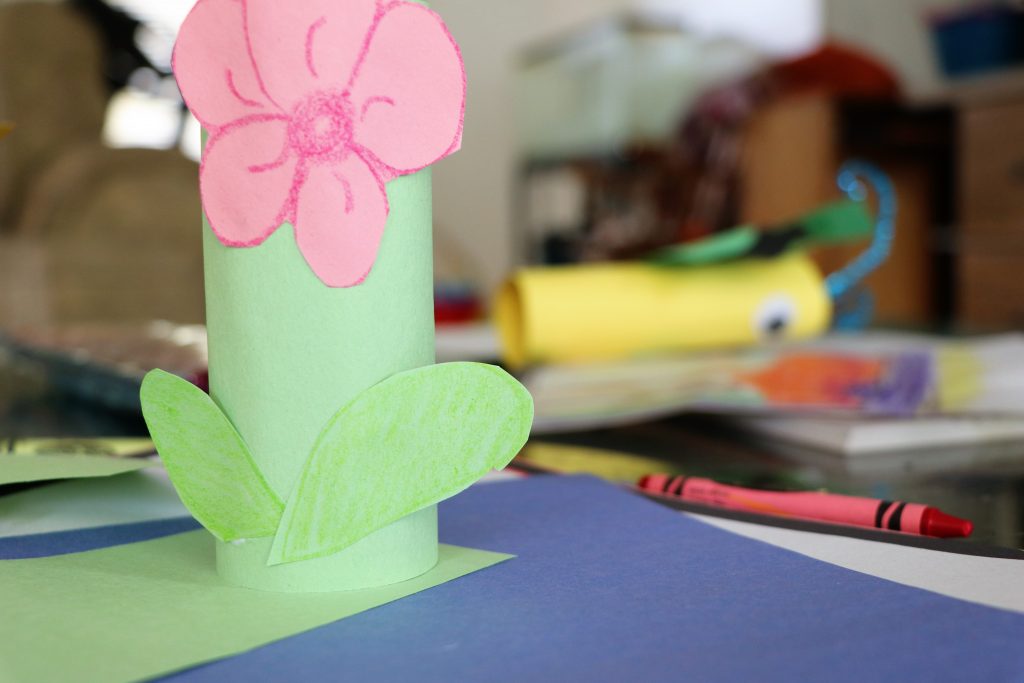 For the flower, we wrapped a green piece of construction paper around it and cut the size to match before gluing it in place. Then I used the excess paper to draw and cut out leaves for my daughter to glue down. Finally we just drew a flower, cut it out, and glued it in place!
Seriously, could that be any easier? You can really do so many different things with toilet paper rolls and a little imagination! I think we will be trying out some new ideas later this week and I promise I will share all the details with you!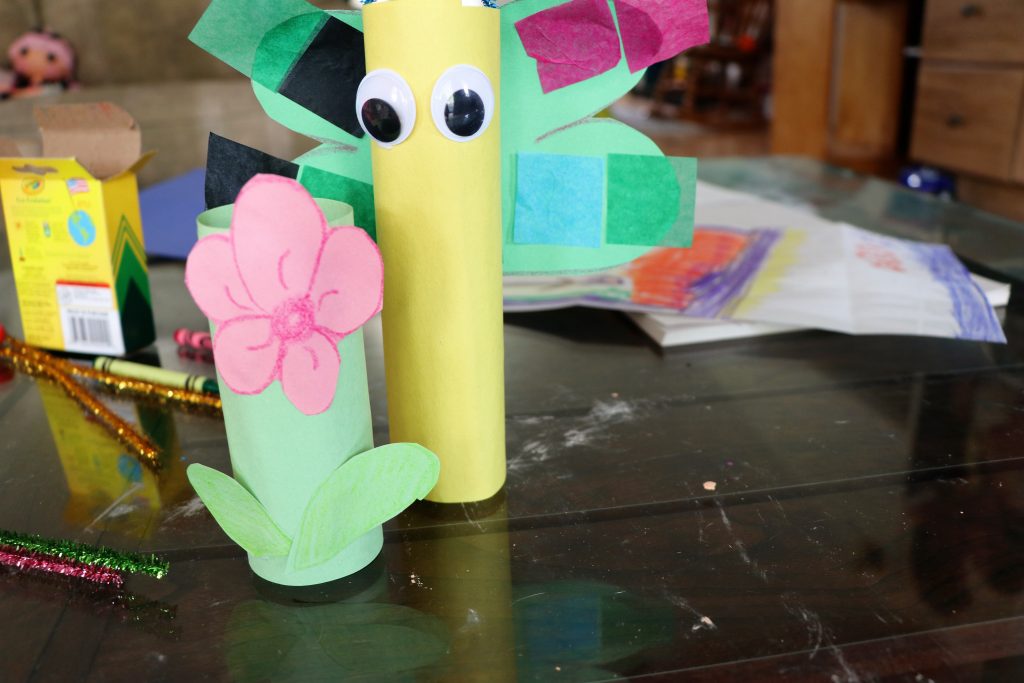 Today, I want to leave you with a question. What is your favorite craft to do with your little ones?