I know, I can't be the only mom who gets a little stressed out by meal planning. It used to take me hours to try to plan out a weeks worth of meals and make my grocery list. Seriously, I know I am not the only one who would have a lap full of recipe books, pinterest opened on one tab, looking at grocery prices on another… Almost in tears because there is just too much information, too many options, and I don't even know what will taste good! Then after all the meal planning and shopping, there is meal prepping… It seemed never ending…Until I stopped overthinking it, and just decided to go the lazy route.. My lazy route, has saved my sanity, made for easy meal planning, and has saved me plenty of time and money!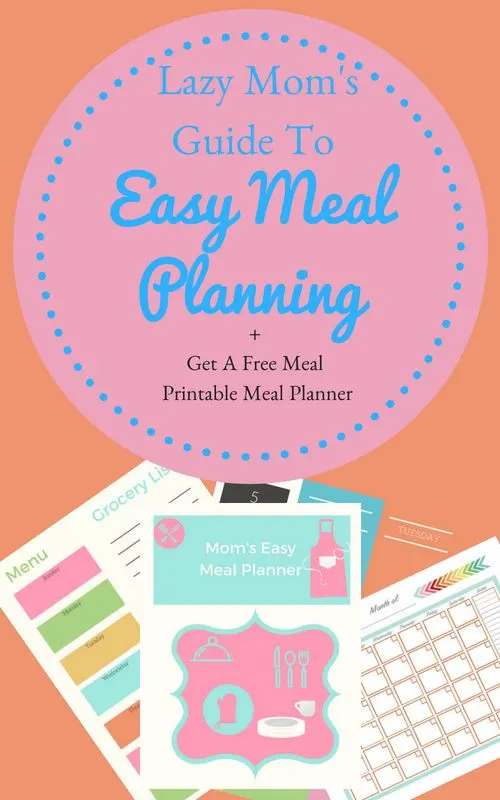 *This post may contain affiliate links. This means that if a purchase is made through one of these links, I may get a small commission at no added cost to you*
Lazy Mom's Guide To Easy Meal Planning
Meal planning has never been my strong point. Like I said, I tried for years and it would just stress me out! Honestly though, I was making it much more difficult than I should have been. Once I learned to go with the flow, I ended up saving a lot of money, time, and reducing my stress levels tremendously. With just a few steps, you can get right into this easy meal planning thing too!
How Far In Advance To Plan
How far in advance should you plan your meals? Well, this is different for every person! For me personally, I like to only plan 1 maybe 2 weeks in advance. I used to try to do monthly, but it never really worked out for me. My husband will pick up random side jobs during the week, which can change my meal plan drastically. That is why I prefer weekly planning, I just can't know what will be happening one month out!
One mount out does work for a lot of people though, so if it works for you, then that is wonderful! I also don't like grocery shopping more than a week or so in advance. Mainly because I find any fresh produce will go bad and I have to go back out to the store anyways! So I have found the easiest, especially for meal planning beginners, is to make a one week meal plan and grocery list.
Grocery Shopping
Once you know how far ahead you are going to meal plan, you can star making your grocery list. This, used to be my downfall! When I tried to plan over a week in advance, I would get frustrated and just give up half way through. recently though, I have devised a system which helps me save money, cut down frustration, and decrease my amount of food waste.
Doing an Inventory
Before even deciding on meals, or what I need to buy, I like to do an inventory of what I already own. You know, there are always those things that you have in your pantry, fridge, or freezer that tend to sneak to the back and into the realm of the forgotten foods. This is what we don't want! The realm of forgotten foods is where your hard earned money goes to die, and I am all about saving my money! So to prevent wasting food, I like to go through and do a pantry audit. I will write down everything that I already have, so I can make sure to make use of it when I am planning out my meals. This serves a few purposes. For one, all food gets used and doesn't enter the forgotten realm. Secondly, I don't repurchase things that I already have.
Plan Meals Around What You Have
Now that the pantry inventory is done, start planning out meals based on what you already have! I like to browse Pinterest for fun ideas, or I refer to a binder that I keep of tried and true family friendly recipes. Planning my meals around what I already have on hand, really helps me not only save money, but reduce potential food waste. I will decided what meals I can make with what I have, and then make a grocery list for the few items that I do not have on hand. The key to being able to do this, is by keeping your meals simple. As much as I love new and exciting dishes, it is not reasonable for me to buy exotic ingredients that I will only use one time and then let it sit in the back of my pantry to die. We have all done it though right…?… Found this awesome looking recipe on Pinterest, get so excited to try it, and then see that it takes ingredients that you have never even heard of!
Make Your Grocery List
Y'all may or may not know, that I used to be a pretty hardcore couponer. Lately, I have moved away from it a bit, but I still like finding some killer deals! In my easy meal planing routine, I like to browse through the sales ads for my favorite stores. See what's on sale, what I can maybe stock up on… My top two favorite stores to save money at lately have been Aldi and Walmart. Aldi is great for super inexpensive staples… While Walmart is great for its online grocery pickup. I don't like going to too many stores just to save a few dollars though. When you start going to 3 or more different stores you can actually start losing money due to gas… Not to mention the amount of time you waste doing it! So stick to one of two stores in your area to save the most money on your grocery needs!
Mom's Easy Meal Prep
When you are back from the store, it is time to do some meal prep! I don't usually go crazy meal prepping like some people I have seen! To me, I want to do just a little bit of prep to compliment my easy meal planning and make my week just a bit easier. Usually, my meal prep consists of a weeks worth of lunches, and a weeks worth of breakfasts. You can see my exact process for simple meal prepping in the video below too!
Meal planning and meal prep don't have to be complicated and stressful! Easy meal planning is possible, and doesn't take up a ton of time either. Simplify your life by taking the easy way out. Shop your pantry, make simple meals, and plan out your meals with this FREE Printable Meal Planner.
When you sign up for the easy meal planning mailing list, you will also get weekly emails with recipes, tips, tricks, money saving advice and more! So what are you waiting for, grab your free planner and get on the list!
What are some of your easy meal planning tips and tricks? Let me know in the comments so we can all save some time and money!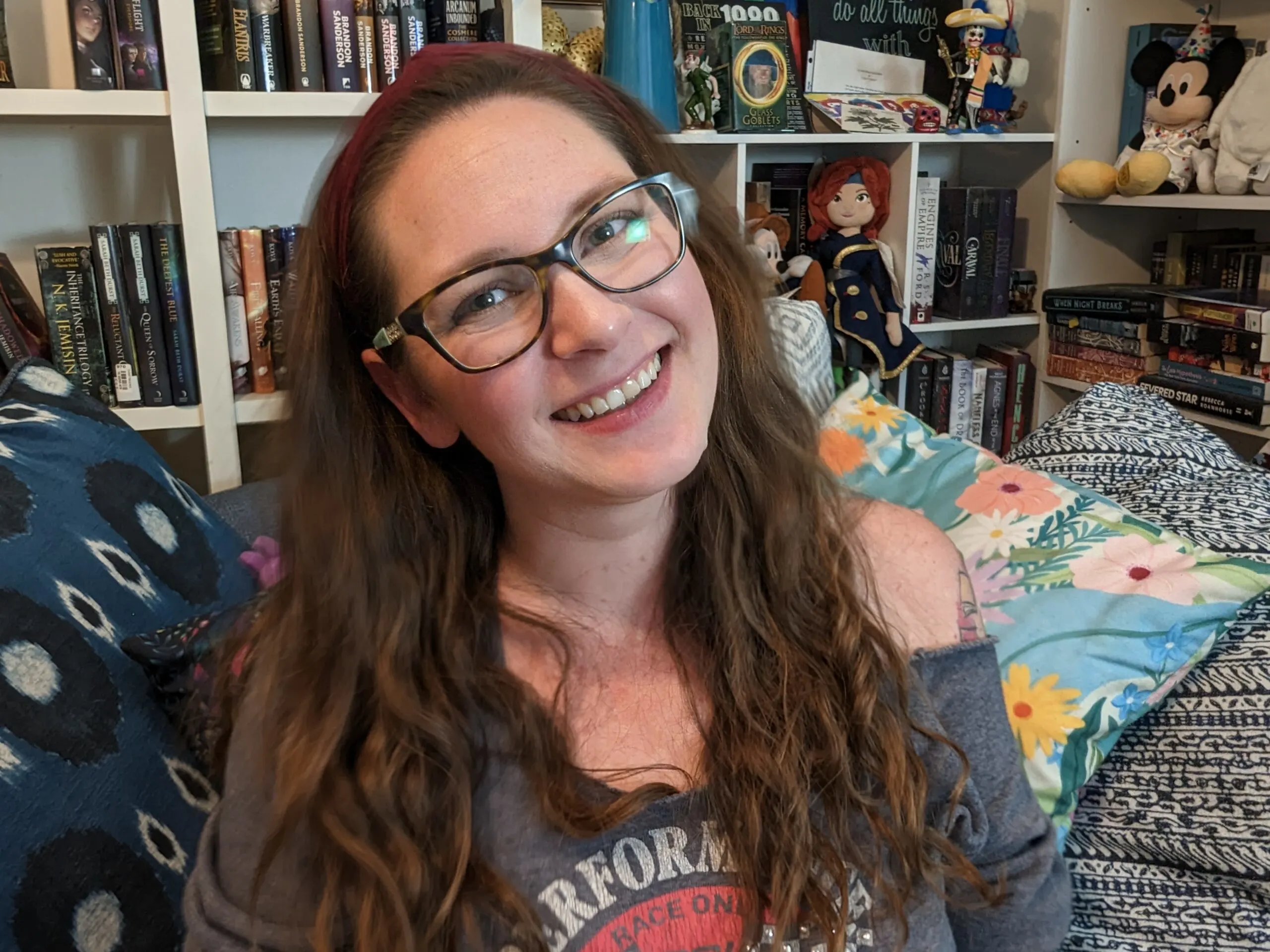 Jessi is the creative mind behind The Coffee Mom, a popular blog that combines parenting advice, travel tips, and a love for all things Disney. As a trusted Disney influencer and passionate storyteller, Jessi's authentic insights and relatable content resonate with readers worldwide.