Welcome to Influencer Marketing 101! Today I want to talk to you about something that is extremely important to me, and that is perfecting your pitch. In the Influencer community, having a great pitch is a must. It is nearly impossible to really succeed without having your pitch down. Influencer pitching is something that has been coming up more and more in the media as well, and it is not always shown in a good light. I am here today though, to tell you how to put together a proper pitch that will impress brands and get you to work.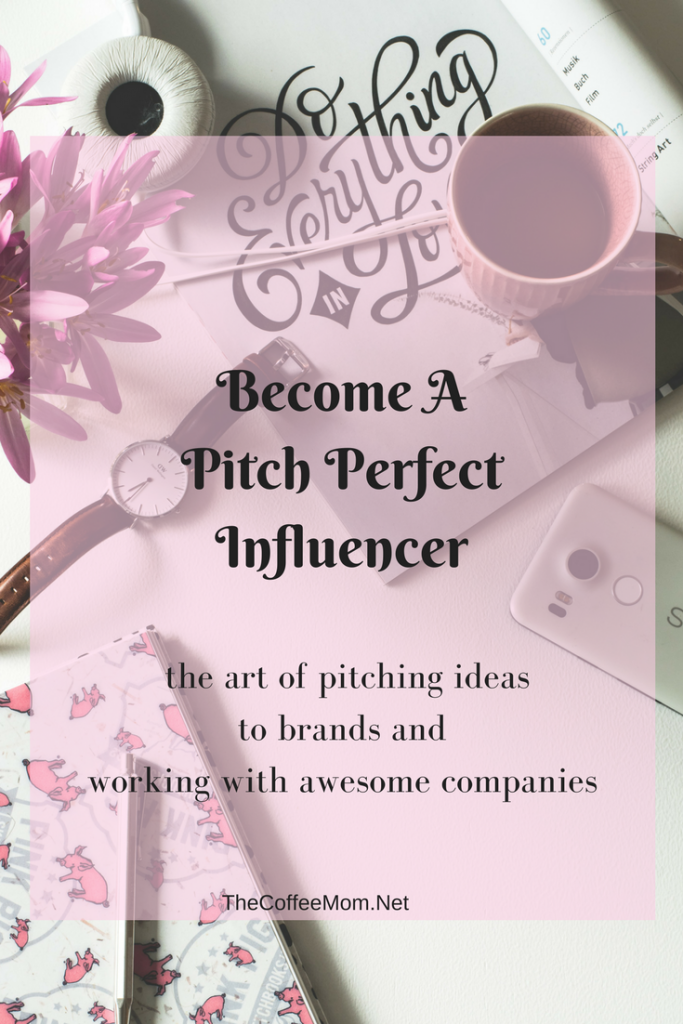 Influencer Marketing 101
Alright guys it is time to step into the world of influencer marketing. Influencer marketing is a booming business right now. Not only is it a wonderful opportunity for online influencers, but it is also hugely advantageous for brands as well. Influencer marketing is significantly less expensive than traditional marketing and a lot of people are more likely to purchase a product based on a blogger or vlogger than they are from a traditional commercial. This is an industry that has been catching some heat lately, but it is not likely to go away any time soon. In fact, influencer marketing is projected to continue growing with no signs of slowing down. So now is the time to sharpen your pitching skills, and really get into the influencer marketing game.
Influencer Marketing 101: The Pre-Pitch
Before we even start with pitching, there is a lot of work that needs to be done. The first thing you want to do is research, research, research. If you find a brand that you want to work with, then start doing your research on them.
Type the company into Google, and look up their PR email. See if they even work with influencers ( some don't). You can easily type in " your brand here" and influencer marketing and find a lot of articles that can help you. You are also going to want to research their past campaigns. Traditional and influencer campaigns that the company has done in the past can help you get a feel for their aesthetic and brand goals. Seeing what has ( and hasn't) worked for the brand in the past can help you craft a tailored pitch specifically for that company.
You are also going to want to check out their social media accounts. Instagram, Twitter, Facebook, and even LinkedIn are going to be super beneficial to your research. Go ahead and follow the brand on all channels. You can't just follow and forget though, you have to engage! Like, comment, share, retweet, etc.. this will help to put you on the brand's radar. Of course, always be genuine! You can also use Linkedin to your advantage. Not only will you be able to follow the brand, but this is where you can find out the names of the employees. Usually, you can see people who work for the company and their position right there. This gives you another chance to not only connect, but to be able to use real names when sending the pitch email.
Influencer Marketing 101: The Pitch
Now that the research has been done, it is time to craft your perfect pitch! I feel like there are a lot of things that influencers tend to do wrong when pitching companies, so I am going to share with you how I craft a pitch that works!
Personalize Your Pitch
In doing your research, you should have been able to come across the actual names of the individual(s) that you will be pitching to. Do yourself a favor and use their name! If you can't find a name, that is okay too but really try to find that out. It shows that you did your research. Also, make sure you use the name of the company as well. You don't want your pitch to look copy and paste. It should be personalized based on the research you conducted on the brand itself.
Keep Pitches Simple
One thing you need to realize is that these brand managers are probably receiving a countless number of emails each and every day. They are busy people and do not have time to read through your novel of an email. They will skim it most likely. See if it grabs their attention, and then respond to you asking for more information.
Cater To The Company
Alright, so you need to have a simple but powerful pitch that will cater to the company. This is your chance to shine and let that person know what you have to offer. Layout a game plan for a video, post, or photoshoot, and let the company know how it will benefit THEM. Yup, this is about the company, not about you. They want to know what they get out of this, and it is your job to tell them.
Leave Out Numbers
The one thing you do not want to do in an initial pitch is talk numbers. This means your following size, your page views, and especially your prices. While there is a time and place for all of this, initial contact is not that time or place. I typically don't even ever talk about my following size at all. Once in a while, a brand will ask for a media kit, but even that is not as common as many would think.
Be Flexible!
If Influencer Marketing 101 has taught me anything, it is that we should be flexible. When it comes to pitching, that means not "demanding" or sounding demanding. One example would be an influencer asking for a hotel room. It is easier on the brand, to let them either pick available dates or wait for them to ask you about dates. If you sound like you are too demanding of free product or not willing to compromise, then the company probably won't want to work with you at all.
Working With Brands
In all honesty, pitching brands is more of an art than a science. It is something you learn over time. Your skills will improve the more you do it, and you will start hearing yes more and more. You will probably hear quite a few nos, and that is okay. Don't let that discourage you from your goals. Keep working, keep trying, and keep pitching!