Alright, guys, we are back again for another installment of my Friday Blogging Tips! Today we are going to discuss one of the most common blogging questions I have heard lately. Do I need a niche? Well, friends, the answer isn't as simple as it may seem. While yes, you should have a niche, in my opinion, you don't have to be as narrow as many others will tell you to be.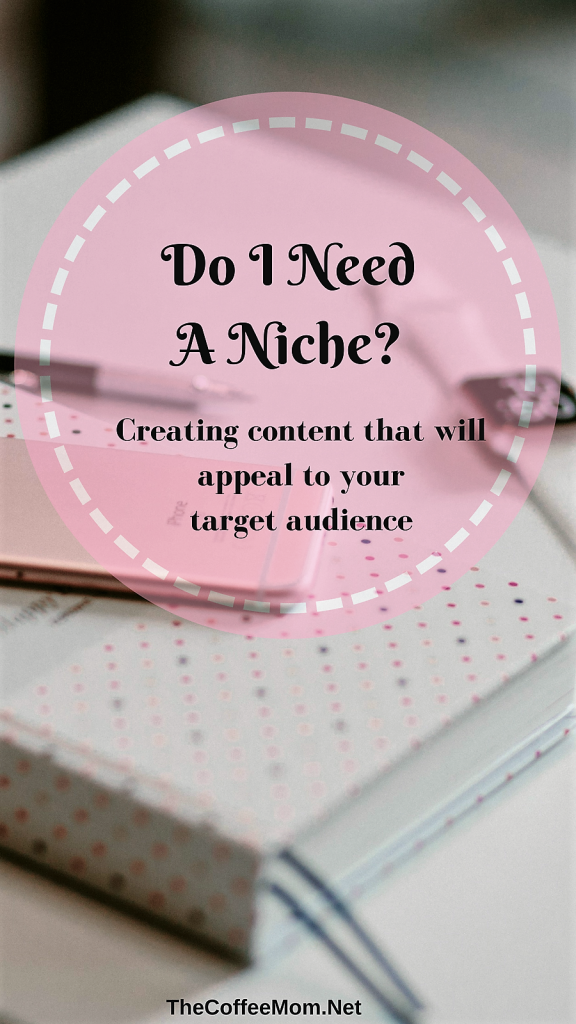 Do I Need A Niche?
So right around the time you are setting up your first blog, you will need to choose a niche. Most of the time, your niche will determine your name as well as all of the content you will be producing. Having a niche is important, as it allows you to target a specific audience, but is there such a thing as too targeted?

Why You Need A Niche
First, we are going to start out by answering the most basic of questions, " do I need a niche?". As I mentioned before, the answer is yes…but why? Well, a niche allows you to target a specific audience. Without a clear idea of what your blog is about, readers will most likely not return after reading one article. The goal is that everything flows together which would allow for a reader to scroll through and read multiple of your articles in one visit.
Not Narrow Enough
Now, you don't want to be too broad with your writing. If you are too broad then people will feel confused and they probably will lose interest quickly. One example of that is a mom blog doing video game reviews. To me, that doesn't make a ton of sense, unless it is targeted at gamer moms maybe… Anyways, don't be TOO broad, because it can hurt your chances of having people come back to your site.
Too Narrow
On the other hand, you don't want to be too narrow either. While this may go against what so many other influencers will say, I personally like a broader blog. I am a " mom blogger". I target mothers, especially mothers of younger kids who want to work from home. That is decently broad and allows me to post what I feel like. Everything from recipes, to parenting tips, travel, and work-from-home advice can be found in my blog. In my video, I go into more detail on this but having a slightly more broad range really works for me personally.
Know Your Voice
The most important part of choosing a niche is knowing your voice. This may take some time to refine, but you need to know what you want to write about and who you want to speak to. As I mention in my video, I try to speak to mothers like myself, so I write things that I know would entice me to click on them. Your voice won't be perfect and refined at first, and that is okay. You may bounce around until you find what works, and that is okay too. Just get out there and write though! Search for your voice, find your audience, and just go for it!
No matter if you are a new blogger or a seasoned one, it is never too late to learn something new!