Due to the COVID, there was a need to work a lot more from home, and many Americans took measures to ensure their homes were comfortable enough for living. This included embarking on home upgrades and renovations to make the space more functional. While at it, outdoor areas received a lot of work, with 88% of Americans expressing dissatisfaction with it. Therefore, if you are one of many homeowners who want to revamp outdoor space, below are some pointers.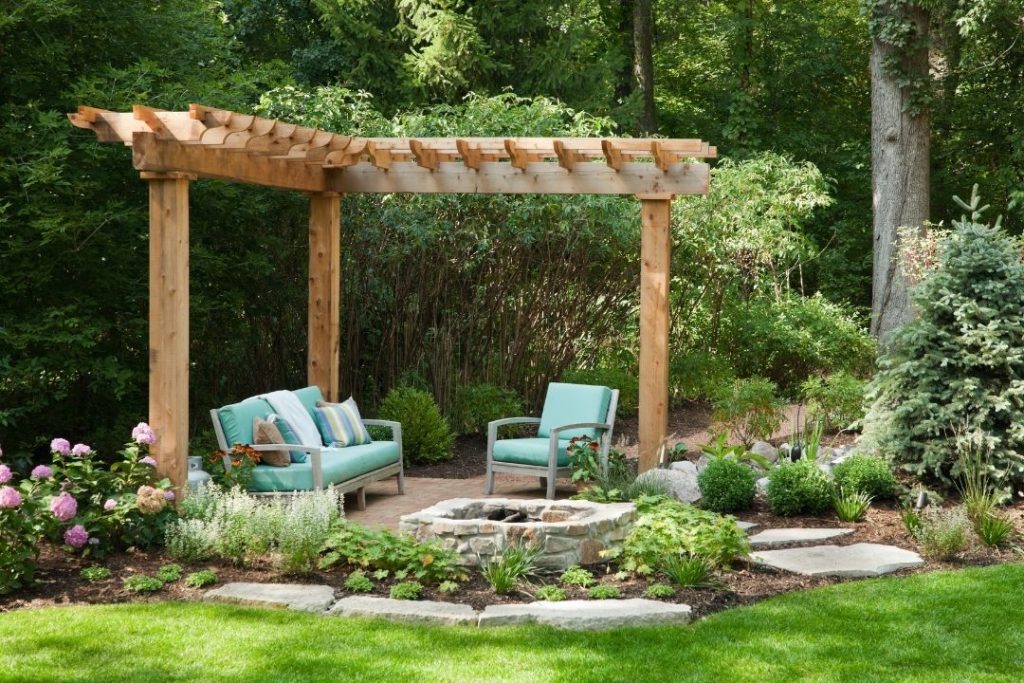 Adequate lighting
Usually, many Americans love to spend more time outdoors during the summer. Summer nights tend to be longer, and if you plan on staying there, especially after dark, you will need adequate lighting. Perhaps, a string of lights or floodlights may be ideal, depending on the layout of your outdoor area. During the fall, it gets darker earlier, so you may want to factor that into your outdoor planning. Again, you have the option to use solar-powered lighting to save up on electricity costs.
For added safety and security in your outdoor area, you can illuminate pathways with reflective materials. This way, the least amount of light that falls on them will bounce off to light the walkways in your home's outdoor area. Remember that in lighting your outdoor area, it would be useful to position bulbs in a way that does not reflect or cast glares indoors, as this type of light positioning could interrupt your indoor sleep.
Have an enclosure
During the summer, you will be thankful to have a shaded outdoor space during the day and night. And having an enclosed space in the outdoor area provides shade and privacy. Moreover, having a portion of your open area enclosed helps create an indoor space outdoors. Better yet, if you have to work from home, an enclosure outdoors can become a convenient area to complete office tasks you may be working on remotely.
These enclosures could be partial or full, depending on you and what you intend to use the area for. For example, a patio or a gazebo can protect you from the elements while offering comfort and convenience when you spend time outside.
Take care of pests
Undoubtedly, the outdoor area is usually a hub for insects, crawling bugs, and other forms of pests. Admittedly, being outdoors can be uncomfortable, especially when your home's location is at a place that harbors various insects like mosquitoes, pests, and bugs in general. If it helps, you can hire the services of a mosquito control and pest elimination company to attend to your yard. By spraying your outdoor area with human and pet-safe chemicals, you can enjoy your open yard at any time of the day.
Build a Vegetable Garden
Consider creating a small garden if you have more outdoor space. Growing your food is a great way to make the most of the extra space and guarantee that you lead a healthier lifestyle. Plant bright novelty vegetables like okra, zucchini squash, hot peppers, and southern peas in your yard's small sunny areas. If you only have shady areas, you may want to choose vegetables that do well in the shade. This applies to leafy greens like lettuce, broccoli, and others. Another option is to plant organic hen of the woods grain spawn. It may not be the most common choice for a backyard garden, but it is an excellent choice if you want to grow mushrooms for simple frying or roasting.
Use weather-proof furniture
Because you will be spending a lot of your time outdoors, investing in weather-proof furniture is a good idea. Moreover, if you use garden furniture, it would be wise to get weather-resistant ones like those carved from teak, cedar, and eucalyptus. Artificial materials like acrylic canvas and polyvinyl chloride (PVC) are best for protecting against water damage.
You may also consider polyresin wicker for your outdoor furniture. On the other hand, rattan is not the best weather-resistant material. For this reason, it would be best to avoid using them as outdoor furniture.