Sports play an integral role in modern society. However, if you're not naturally sporty, you may not think that they are overly important for your family. On the contrary, now is the time to open your eyes to the many benefits that they can bring.
Whether you have preschoolers or teenagers, integrating sports into your life will deliver a wealth of rewards. Here are just 10 reasons why you should not ignore them any longer.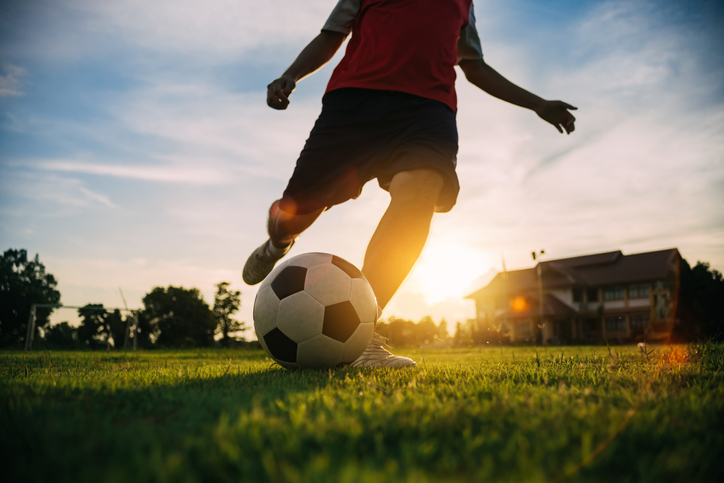 Support Physical Development
The physical benefits of playing sports from a young age are plentiful. For starters, it is the perfect way for kids to burn energy and reduce the risk of obesity. Given the growing problem facing kids across the nation, every mom should embrace this factor.
Physical development doesn't end with staying fit, though. It's equally great for helping kids develop fine motor skills. It ranges from hand-eye coordination to keeping balance or getting stronger. Preschoolers and elementary kids will benefit. For teens, physical fitness can support them through puberty.
Even parents can benefit from the physical benefits of playing sports. They range from keeping a better physique to protecting your posture and joints. Crucially, it will enable you to play a more active role when joining in with the kids. Not only in sports but anything that requires movement.
Build Character
As well as physical development, playing sports is great for a youngster's mental development. For starters, being a part of a team teaches them the value of teamwork and determination. Likewise, it can be key for developing communication and leadership skills.
Playing sports is an ideal tool for helping kids gain self-confidence and form friendships. As they enter their teen years, the physical benefits of fitness will also make them feel more confident in their bodies. Even as adults, those attributes remain. It's good for kids to see their parents reap the rewards of sports too.
Sports can also underline the benefits of diversity in relation to both race and gender. This is supported further by the fact it encourages kids to grow a determined attitude and work with a group to achieve a common goal.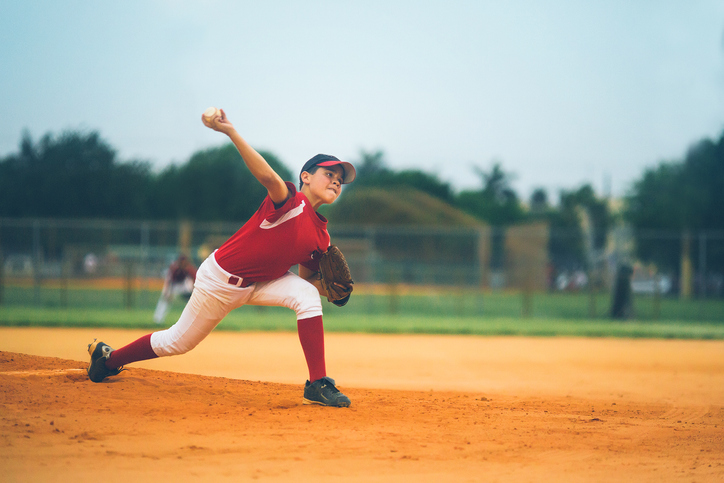 Make Learning Fun
As humans, we become far better students when we are engaged with the work. As far as your kids are concerned, integrating a passion for sports into education can make all the difference. For starters, they can use sports-based questions to visualize math equations.
When they get a little older, kids can use a love of sports to understand everything from history to economics. Likewise, learning about their favorite teams and players helps them soak in info about their birthplaces and culture. Learning biology through sports-related questions and topics is also a useful solution.
Aside from providing a more enjoyable subject matter, sports can introduce better content styles. People naturally retain more of the message when watching videos compared to reading text. Documentaries or interactive learning games are, therefore, are very useful assets to possess.
Enjoy A Shared Passion
Finding joint hobbies isn't always easy as a parent. However, when you do find that activity that you can enjoy as a family, it feels wonderful. Sports are a great option because they are so flexible – and not only because there are so many games to choose from.
From athletics to ball games, there should be something for everyone. Simply watching your child have fun at Little League is one of the most satisfying things any parent will feel. Meanwhile, you may find that coaching gives you an added sense of joy in daily life. Your son or daughter will also appreciate your driving or kit washing duties.
Spending time in the garden going over drills and showing off your trick shots has got to be more fun than being in different rooms. Or if you do not enjoy the sport itself, you can always consider alternative features. For example, visiting their favorite team's stadium can stroke your interest in architecture or history.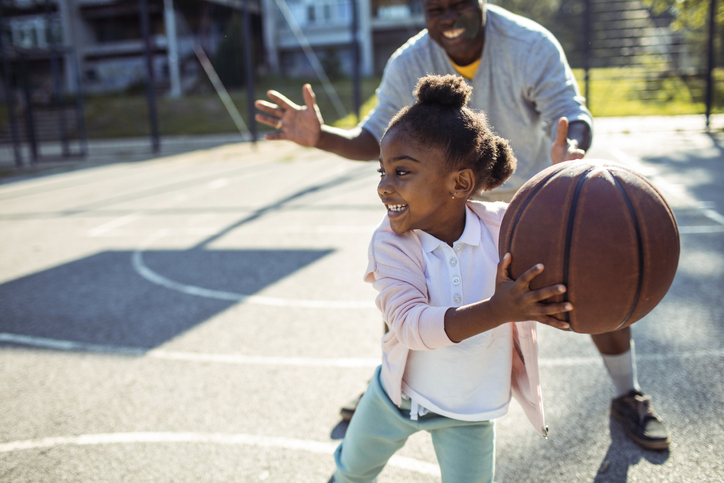 Have A Home Pastime
Finding leisure activities for daily life is one thing but it is often far harder to do at home. When you love sports, watching the game together can become a far better style of family time than watching the soaps. This is especially true when you have food together too.
Even when the game isn't on, your family's love of sport is ideal for group and solo enjoyment. Kids can play the latest sports video games while they enjoy virtual sports. The latest documentaries and sports-based films are a great option for evenings. Especially when you are tired from working out.
Sports can also be incorporated into a love of art or writing. Of course, the fact you can play sports in the garden and complete stretches indoors should not be overlooked either. When sports play a big part in your daily life, boredom becomes a far less common outcome. It's good news for all the family.
Gain Discipline & Structure
To the untrained eye, sports look like a purely recreational matter. In reality, they can fit in perfectly with a balanced lifestyle, not least because they teach many valuable lessons. For starters, it highlights the fact that hard work and determination bring results.
The added sense of discipline is a trait that will benefit children and parents alike. Meanwhile, the structure helps families stay organized and avoid too much screen time. Rather than falling into the trap of wasted time, you will learn to focus on the tasks at any given time. This can help them gain more from education, recreational activities, and human interaction.
Developing strong habits can also be seen in nutrition or sleep patterns. So, it is no stretch of the imagination to suggest that integrating sports into your lives can actively enhance your lives. Moreover, you should find that it makes your parenting duties far easier to master due to the increased discipline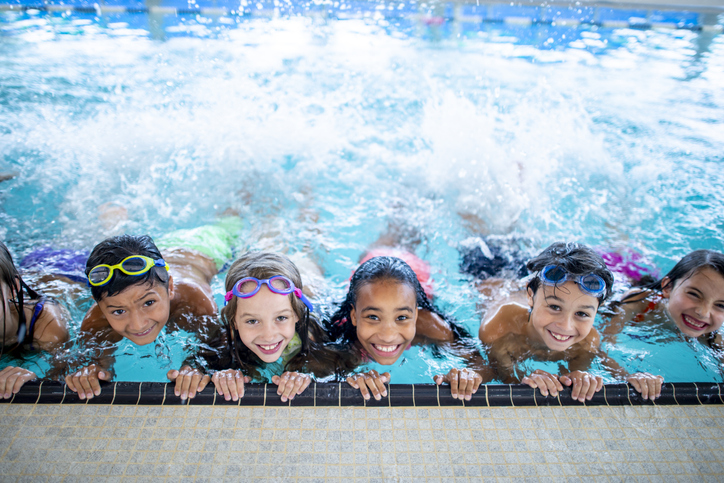 Save Money
When a child takes up a new sporting hobby, it's only natural for parents to worry about the costs. An initial outlay will be required when helping your son or daughter take up a sport. Despite this fact, though, the long-term finances can look quite bright.
Paying a few hundred dollars per year for attire and club memberships is more affordable than many other hobbies. Let's face it; you will now struggle to a day out anywhere without spending a three-figure fee. When you know where to get affordable sports gear, your costs become far smaller. Used goods are another option.
Working parents will also find that sending a child to summer sports camp is far cheaper than having childminders. Overall, then, the hobbies can offer great value for money particularly as they make your child healthier.
Lifelong Benefits
When looking for activities that can be enjoyed as a family, longevity is key. Without it, you may find that the costs swell while you find it hard to give your child consistency. It can make life more stressful for the whole family.
Sports are one of the few pastimes that last a lifetime. Aside from supporting physical wellness, it can promote better mental health. The sense of belonging and connections with like-minded people are telling. This includes your family members but also extends to friends. You never outgrow the love of sports.
Even if your child decides to follow another sport as they get older, the overall love of sport remains. If you can help them discover this passion at an early age, it will inevitably provide the foundation for a better future. Besides, the memories you create as a family will become stories that you can recall time and time again.
Companionship For Parents
First and foremost, introducing sports into family life is designed for the kids. Nonetheless, there is no question that it delivers benefits for parents too. Aside from the physical health rewards, it should be more enjoyable than cartoons and similar tasks.
Meanwhile, you can find that it is a great opportunity to meet new friends. When watching practice or matches, chatting to the other parents allows you to finally have some adult company. Better still, you can discuss ideas about parenting or support each other by taking it in turns to make lunches or wash the uniforms.
Alternatively, watching sports gives you a chance to meet up with friends while still spending time as a family. It's also something that you can enjoy with your spouse. When kids see that their parents are happy, it enhances their experiences of sport too. Human interactions are a key aspect of delivering those warm vibes.
Increased Happiness
Last but not least, sports make you happier. From released endorphins to the joys of winning, doing the things you like with the people you love is incredible. Frankly, becoming a happier person is the most important reason to embrace sports by far.
Giving your child a happy upbringing will make your life far more satisfying. Sports will bring you closer together whether you're playing or buying tickets to watch your team. And when your son or daughter grows up around happiness, they will expect it in their adult life too. As a parent, there is no greater source of pleasure.