Not sure how to use frozen breast milk other than for feeding your baby? These unexpected uses for your breast milk stash will inspire you to use up your stash long after your baby is done eating it!
Alright, mamas, I am going to be real with you. When I first gave birth to my son, I fully planned on going back to work as a paralegal after my recovery time. So I did what any breastfeeding mom planning to work does, and power pump!
honestly ended up with a huge stash in my deep freezer, perfect if I would have gone back to work. Well, things changed and I ended up working from home instead.
Now, I have a huge stash, taking up room that I don't really need. So I scoured the magical interwebs for ideas and came up with 15 + genius and unexpected breast milk use for my oversupply.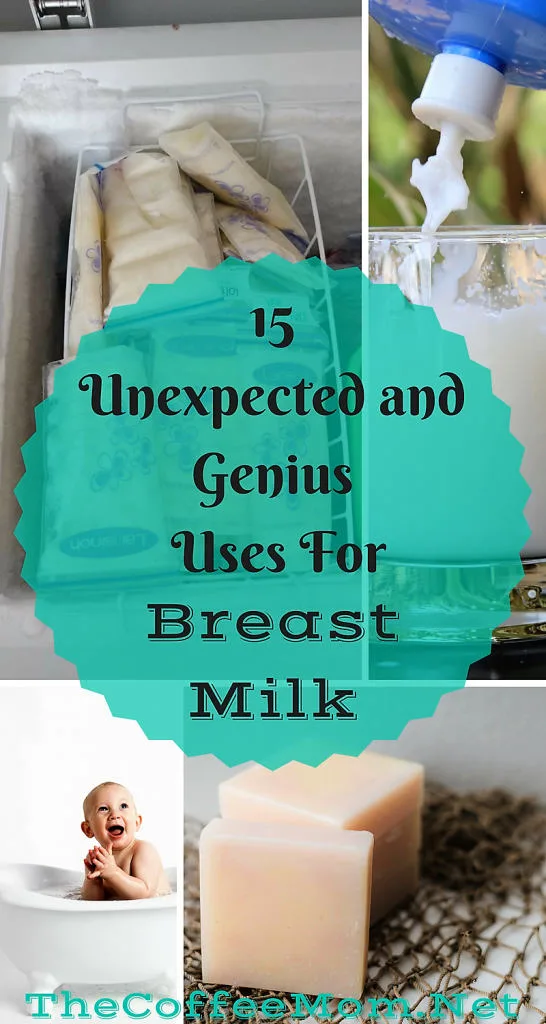 *This post may contain affiliate links*
How to Use Frozen Breast Milk
Breast milk isn't just for feeding babies! This stuff has so many amazing uses, many of which I had no clue about! While I did end up using some of my stashes when I would leave my soon overnight or for a date night, I still had such a huge amount that I felt like I was drowning!
After a little crying at the thought that all my hard work pumping would go to waste, I decided to scour Pinterest for unexpected breast milk uses.
Much to my glee, it was filled with awesome ideas for my frozen stash. Some I had heard of before, some were new to me, but all of them were genius!
After trying out a TON of these ideas, I have compiled this list of all of my favorites just in case anyone else out there is struggling with trying to use up a frozen breast milk stash.
Eating
There are a few ways you can feed your kids breast milk, without using a bottle! I personally think it is a lot of fun to "sneak" healthy foods into something that my kids will enjoy eating.
This can be done with breast milk as well! It isn't just for drinking anymore, and the kids get all of the good health benefits as well! SCORE!
Breast Milk Smoothies

Ice Pops for Teething

Pancakes! Yes, breast milk pancakes! They are light, and fluffy and the kids tear them up! You can check out my favorite recipe from Morgan Manages Mommyhood.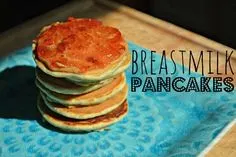 For The Skin
The largest bulk of the unexpected breast milk uses is for the skin. This can be for baby skin or even adult skin! There are so many topical benefits that it is insane that I did not think of some of these sooner!
Lotion. Yes, I said it. You can make your very own breast milk lotion with this awesome recipe from My Momtastic Life!

Acne/Baby acne. Just a little on the skin can help with this common issue!

Diaper Rash

Cradle Cap

Dry Skin/Rashes. Perfect for adults and kids alike!

Soap! Another awesome DIY that I found over at BirthPartner.com has you making your very own breast milk soap!
Baths! I love using a few bags of milk in a bath for the kids when they are under the weather or have a rash going on.

Sunburn.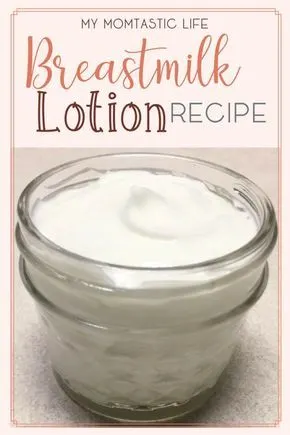 Health
The last group I guess is all about health and sickness. These unexpected breast milk uses are perfect for everyone and really work for common childhood illnesses.
Ear Infections

Pink Eye

Donation! Yup, the donation is always an awesome option when you have an oversupply.

Cancer Patients. There is a ton of research right now on the benefits of consuming breast milk by cancer patients. While it is relatively new, it is really awesome!
Seriously guys, this stuff really is liquid gold! There are so many uses for breast milk, that it should never go to waste! Honestly, you can even sell it apparently!
While this isn't something I ever thought about, it is interesting that there is an actual market out there. From what I saw, it is mainly body builders who purchase it.
So if you have an oversupply, there is so much you can do with your breast milk!
Now I want to know, what is the most unexpected use of breast milk that you have done or heard of?