The best way to start your day is with a healthy breakfast. It's the most important meal of the day, and it sets the tone for the rest of your day. If you eat a healthy breakfast, you'll be more productive and have more energy throughout the day so it pays to make it a priority. There are so many delicious and healthy breakfast options that you could have every day, and the great thing is that even your kids will love them! Here are just a few of our top ideas for a healthy breakfast that your whole family will always look forward to:
Healthy Breakfast Ideas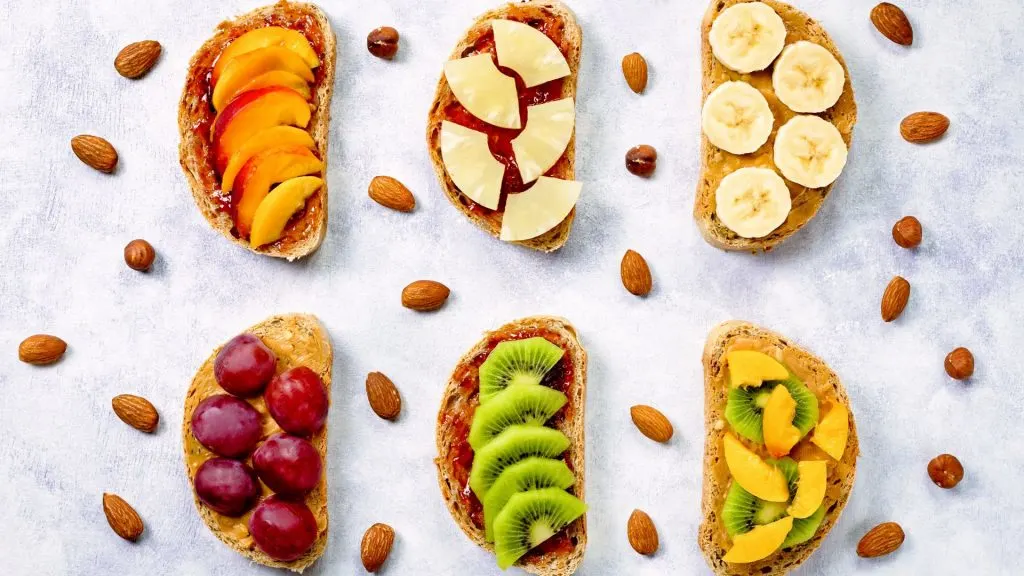 McDonald's Egg White & Turkey Breakfast Sandwich
If you're in the mood for something savory, then a McDonald's Egg White & Turkey Breakfast Sandwich is a great choice. This breakfast sandwich is packed with protein and it will keep you feeling full until lunchtime. And at only 250 calories, it's a healthy choice any time of day. It is also an affordable option, so it's great for a busy family on a budget.
You may also check the online McDonald's breakfast menu price list so you can plan your budget ahead of time. Next time you're in a rush and need something quick and easy, skip the fast-food drive-thru and head to your nearest McDonald's restaurant for a delicious and nutritious breakfast.
Overnight Oats
Overnight oats are one of the easiest and healthiest breakfasts around. You just mix up some oats with your choice of milk, yogurt, or even fruit juice. Then you can add in whatever ingredients you want like nuts, seeds, dried fruit, fresh fruit, honey, or maple syrup. You may also want to add a splash of vanilla or cinnamon to your overnight oats for some extra flavor.
Just mix everything in a bowl or jar, cover it, and leave it in the fridge overnight. In the morning, your breakfast will be all ready to go! The great thing about overnight oats is that they keep well in the fridge for a few days so you can make them ahead of time and eat them on the go if you need to.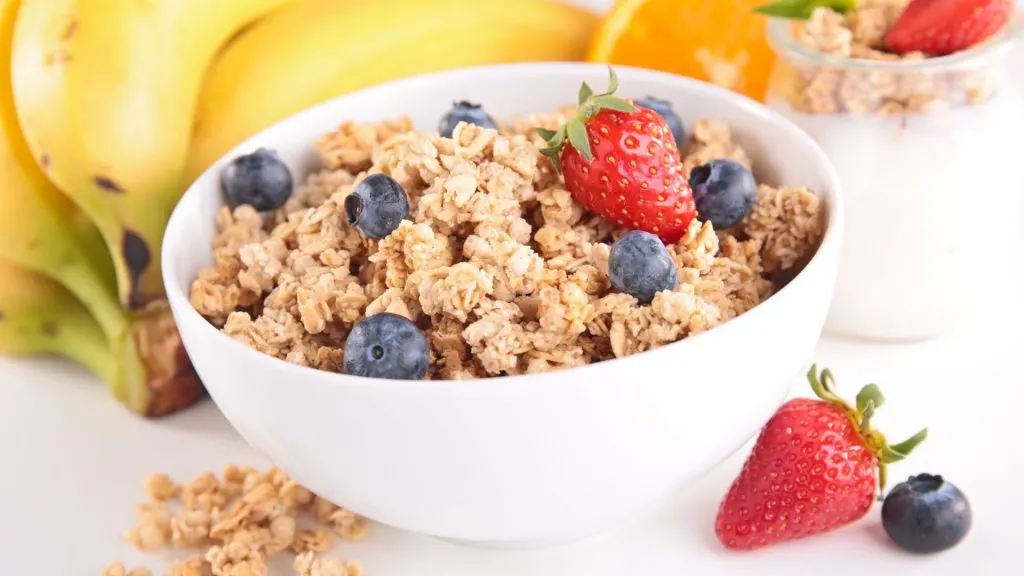 Egg Muffins
Egg muffins make another easy breakfast option that your whole family will love. They're so easy to make and can be customized with any ingredients you want – like ham, cheese, spinach, tomatoes, and more! Simply whisk up a few eggs in a bowl and add in whatever other ingredients you want to use. Once everything is well combined, spoon the egg mixture into a muffin tin lined with paper liners or sprayed lightly with cooking spray.
Pop them in the oven for about 15 minutes until they're cooked through. You could also make a big batch of these ahead of time on Sundays and store them in the fridge or freezer – then just reheat one or two every morning before work or school.
Pancakes
Who doesn't love a delicious pancake for breakfast? But instead of just making plain old pancakes, mix them up by using different ingredients in the batter. You could try adding fresh fruit, chopped nuts, chocolate chips, cinnamon, or even veggies like zucchini or grated carrots! And don't forget to top your pancakes off with some delicious toppings – like maple syrup, sliced bananas, berries, plain yogurt, or cottage cheese. You can even make freezer pancakes ahead of time so you have them ready to go for a while week.
If you prefer to have a savory breakfast, you could also add some chopped cooked meat and cheese or even an egg to your pancake batter. You can use your favorite pancake recipe or try a new one – whatever you choose, the options are endless and both you and your kids will love them!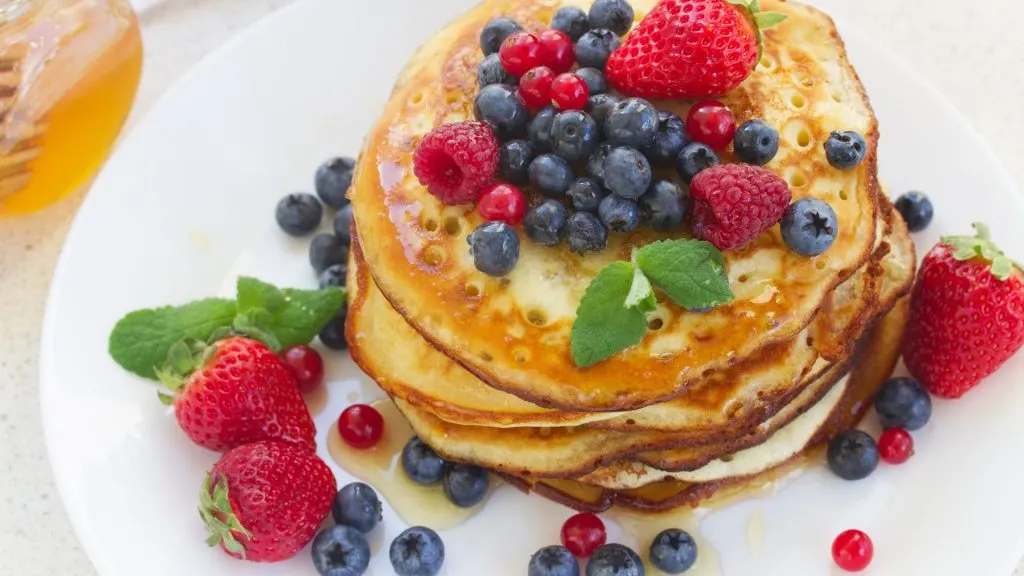 Breakfast Burrito
A breakfast burrito is the perfect on-the-go breakfast option and it's so easy to make. All you need is a whole wheat tortilla, eggs, cheese, and your choice of fillings. You could add in some diced cooked potatoes, mushrooms, onions, peppers, spinach, or tomatoes. Once you've got all your ingredients assembled, just wrap everything up in the tortilla and pop it in the microwave for a minute or two until the cheese is melted.
Then you can eat it as is or serve it with salsa or sour cream on the side. These are also great to make ahead of time – just wrap them individually in foil and store them in the fridge or freezer. Then when you're in a rush, just grab one from the fridge and microwave it for a quick breakfast.
Smoothie Bowls
Smoothie bowls are a great way to get in a healthy breakfast – and they're so pretty to look at too! Start by making your favorite smoothie using yogurt, milk, and fruit. Then pour it into a bowl and top with whatever you like – fresh fruit, granola, nuts, seeds, or shredded coconut. You could even add a spoonful of nut butter or chocolate chips for some extra protein and flavor.
These are perfect for summer mornings when you don't want something hot for breakfast. Just blend up your smoothie ingredients the night before, store them in the fridge, and then top with your favorite toppings in the morning. So easy and delicious!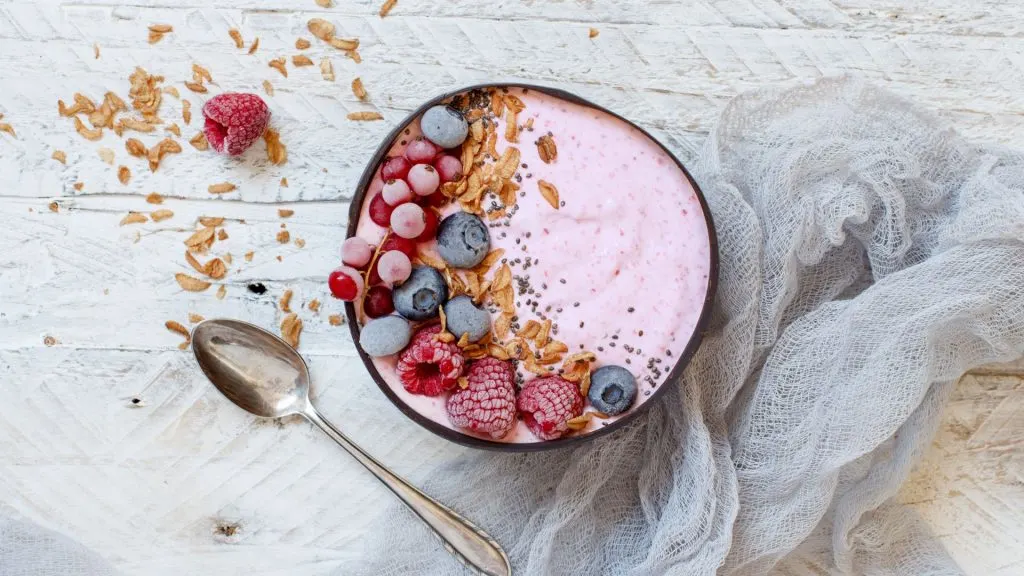 While there are limitless options for a healthy and delicious breakfast that your whole family will love, these are a few of our favorites. Whether you're looking for something quick and easy to make on busy mornings or you have some time to sit down and enjoy the meal with your kids, there is sure to be an option that everyone will enjoy! So go ahead – mix up your morning routine and try one of these amazing breakfasts today!