As we enter the fall season, many of us are seeking for indoor activities to keep us occupied when the weather isn't cooperating. It might be difficult to keep the kids entertained when you don't have access to a beach, a forest, or a park where they can let off steam. When they are confined indoors and unable to run around, they are more likely to squabble with siblings or act out. This is why it is a great idea to have a long list of activities for you and your children to do when it rains. We've compiled a list of suggestions to get you started…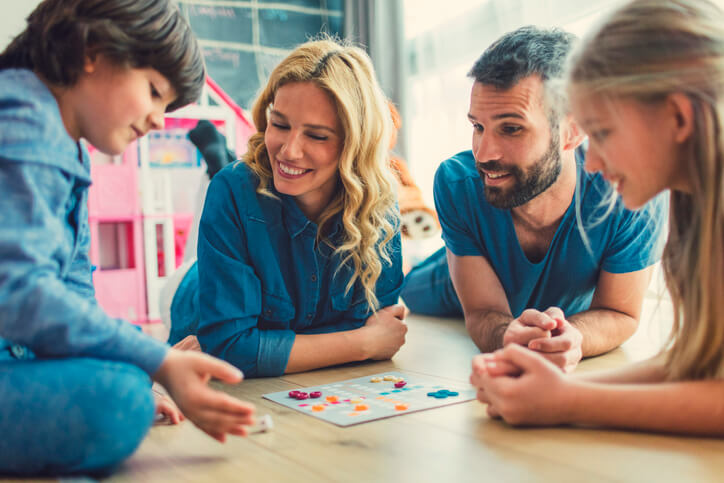 Organize A Movie Night At Home
With this film, you'll be able to take your movie-going experience to the next level! Instead of simply plopping the kids in front of the television and watching a movie, why not plan a proper-themed movie night or day instead? You can print some tickets and go grocery shopping to make sure there will be enough refreshments to go around. Why don't you make some candy bags or popcorn boxes to give out to friends? You may create the illusion of a movie theatre in your home by hanging banners and other decorations and enabling the children to choose which movie they want to view. If you're looking for a fun activity for the whole family to do together, consider having a movie night. Alternatively, how about hosting a different movie night every week, with participants chosen from a hat?
Teach Them How To Prepare Meals
Cooking is a skill that the kids are likely to enjoy, and it is also one that they should master as soon as possible. Why not get the whole family involved in the kitchen? You may make a menu and pretend to be hosting a dinner party. Have them arrange the dining table, as well as create recipes and fold napkins for you. You can educate them to cook a variety of meals, such as how to make exquisite spaghetti or homemade sauerkraut in the instant pot, as well as various appetizers and desserts. Go grocery shopping with them and get them engaged in every stage of the process. They will undoubtedly enjoy the cuisine they prepared and will want to assist out again in the future! Request their participation and suggestions during the process, and make sure they always are monitored when using potentially harmful kitchen items such as the oven.
Make Some Art And Crafts
Getting messy with kids is sometimes the best thing to do with them, and that is exactly what you can do with certain art and crafts. You can participate in a variety of artistic activities, which vary depending on the season. If it's autumn, you may make collages out of leaves and twigs you've discovered on the ground. If the holiday season is approaching, you may make Holiday cards, garlands, or other decorations to hang around the house. You can carve pumpkins or do some painting or sketching for Halloween. When looking for creative ideas to do with the family, Pinterest or craft blogs may be a terrific source of inspiration. There are bound to be plenty!
Make A Fort Out Of Blankets
You may have hours of fun building a blanket fort with your children.. To construct a blanket fort, gather as many blankets and pillows as you can. Arrange them alongside other items such as chairs and tables. Blanket castles not only provide hours of entertainment while they're being constructed, but they also serve as a wonderful area to play, rest, and relax once they've been completed.
Create a blanket fort in the playroom or the kids' room. You could decorate it with fairy lights and suggest that the kids have a camping-themed stay in their fort, which they would love. Rather than one, why not make two if you have the space? Encourage your children to participate in a competition by having them each make a different one! Once you have the fort set up, you can even read with your kids. Tell "scary stories", or do a fun puppet show!
These are just a few ideas for keeping your children occupied while it rains. There are many more. Within the building, there are numerous interesting activities to participate in, ensuring that you will have a nice time as a group. What is one of your favorite activities to participate in? Is there anything else you'd like to recommend to add to the list? Please share your thoughts with us in the comments section below!