To save more money, take a close look at your family's finances and your spending habits.
Saving money on essentials like housing and child care allows you to save for an emergency, retirement, or your children's education.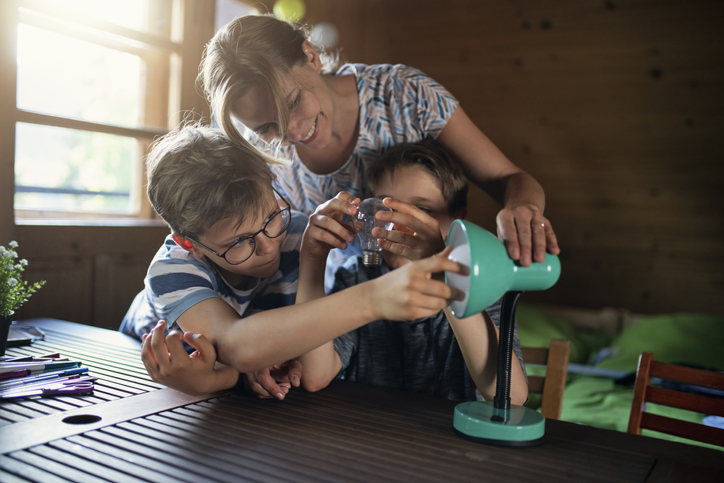 Create a Family Budget Together
The ability to save money translates into more money in your checking and savings accounts. It also gives you the opportunity to teach your children important financial lessons.
Make budgeting a family affair to help your children gain a better understanding of money. Once a month, sit down as a family and discuss your expenses, income, and savings. You can also talk about how you use your debit and credit cards.
More importantly, make use of the meeting to develop a family spending plan. You could, for example, show your children the family bank account and talk about the family's monthly expenses.
You can also assist your children in developing a personal budget and setting savings objectives. Your child's wish list may include items such as a present for a friend's birthday or a new video game system. Teaching them about budgeting and saving will help them develop money habits that will last a lifetime.
Save Money on Groceries
In May 2021, the USDA estimated that a family of four with two children under the age of five spent between $599 and $1,169 per month on food.
Families with two children aged 6 to 11 spent between $687.40 and $1370.10 on food per month.
Depending on your monthly grocery bill, you may be able to save a lot. Among the ways to save money on food are:
A shopping list

Review store flyers

Use a smartphone app

Planning your meals

Hungry or stressed? Avoid shopping.

A Pantry Challenge

Less Waste.

Don't pay full price for anything

It's even easier online.
Reduce Subscriptions
I'm a big fan of OwlCrate. It's easy to let your subscriptions and subscription boxes multiply. A few subscription services won't break the bank, but more add up.
Discuss your subscriptions as a family. Do you need to join every streaming service? You can live with the ad-supported free version if you use Spotify enough. Do you need a monthly book club or can you just go to the library?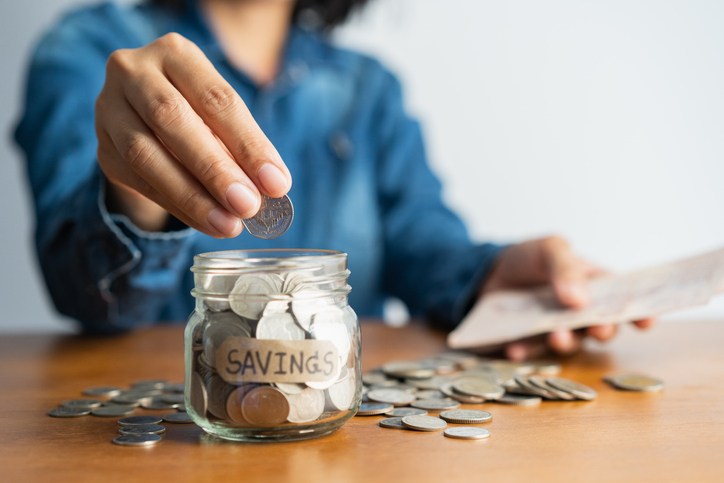 Conserve Energy
Reducing your utility bills is another way to save money.
A new plumbing fixture or an upgrade to your HVAC system can save you a lot of money upfront. But there are plenty of free or low-cost ways to save energy.
Among the energy-saving tips for your family:
Stopping the Water. Teach your kids to turn off the water while brushing their teeth or washing dishes. Stickers or mirrors near the sinks can help them remember.

Offing Lights and Devices Silence is another way to save energy. Turn off lights and TVs when not in use. Keep notes by light switches to remind kids (and adults) to turn off lights.

Thermostat Adjustment
Reuse Items
Buying reusable products is good for your family's budget. It benefits the planet.
Buying Stasher bags can help you reduce or eliminate the use of single-use plastic zip-close bags. A box of plastic baggies costs more upfront, but you only need to buy them once.
You can also reduce waste by using reusable products like:
Metal water bottles

Wax wrap

Dishcloths

Napkins

Diapers
You don't always have to buy reusable items. Jam and salsa jars can be reused as storage, drinking glasses, or vases.
Thrift
Because there is already so much available, purchasing new items is not necessary. That's good news for your family's financial situation because used goods are typically significantly less expensive than new goods.
Purchasing gently used children's clothing and shoes makes good financial sense. Is it really necessary to spend full price on a brand new pair of sneakers that your 4-year-old will outgrow in two weeks?
Clothing and shoes aren't the only things you can get secondhand. Purchasing used books, kitchenware, toys, furniture, and tools can help you save money on your purchases.
It is possible to shop online instead of visiting local thrift stores and consignment shops, which will save you time and frustration. eBay and Amazon are excellent places to find used books, movies, television shows, and music.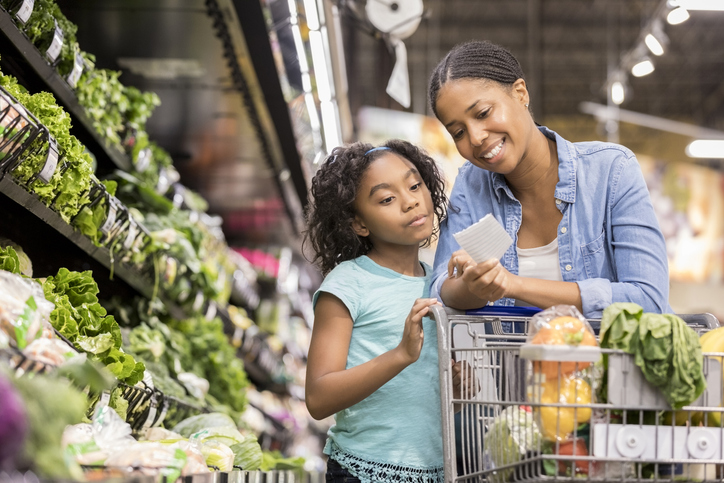 Swap
If you have children, it is likely that you are acquainted with other parents. Those individuals and families are almost certainly looking to save money as well. Hold a clothing or household item swap to make your saving efforts more focused on the community.
The rules of a swap are straightforward. There is nothing for sale, and everyone is expected to contribute. Take whatever they require for a home.
You can limit the swap to items that are specifically for children, such as school supplies or toys. Alternatively, you could allow parents to trade adult clothing, kitchen and dining items, and home decor.
Use Free Entertainment
The best things in life are free, and there are plenty of low-cost or free activities near you.
Instead of going to the zoo or amusement parks, spend the day relaxing in a local park. You can go on a hike or bring a picnic and relax on the grass.
During the summer, many parks offer free outdoor movie screenings. You can watch recent blockbusters without buying tickets or renting them. Don't forget your snacks and chairs for a free movie under the stars.
Library Visit
To save money on books and movies for your children, take them to the library once a week on a regular basis. They can get their hands on free books, DVDs, and CDs.
Many libraries also offer free programming as part of their services. Check to see if your local library offers free after-school storytime or other free activities such as crafting classes and homework assistance.
Staycation
The kids are out of school, and you have a few days off to enjoy yourself with them. Are you tempted to plan a lavish family vacation? A "staycation," on the other hand, allows you to spend your vacation time in your hometown.
It all depends on your financial situation. Simply watching Disney movies or going on a family board game weekend are examples of low-key family activities.
You could also set up camp in your own backyard. If you want to get away for a few days, reserve a campsite at a state or national park.
Houses are traded with a neighboring family. You'll be staying in someone else's home for a few days, which will be fun. A local home allows you to save money on airfare, gas, and tolls by staying in the area. HomeExchange is a website where you can list your home and find swappers.
Home-Sizing
According to CNBC, you should not spend more than 30% of your gross monthly income on housing. According to a report released in 2020 by Harvard's Joint Center for Housing Studies, many people spend more than half of their income on housing costs.
If the cost of housing for your family is prohibitively expensive, you have options. Alternatively, "right-size," which is a positive spin on downsizing. Right-sizing refers to the purchase of a home that meets the needs of your family while being smaller and less expensive than your current residence.
When right-sizing, there are a few things to consider. The first is the number of bedrooms. Consider whether your children require their own rooms or if they can comfortably share one. If you live in a neighborhood with numerous parks and recreation areas, think about whether you really need a large private backyard.
Another method of right-sizing is to reevaluate your transportation needs.
Reduce the number of vehicles you use to save money. If you live in a walkable or transit-friendly neighborhood, becoming a one-car (or no-car) household is a simple transition. You save money on gas, parking, insurance, and maintenance by using a hybrid vehicle. So, are you able to function without a vehicle?
Apply For A Reward Card
Rewards credit cards give you cash back, gift cards, or let you cancel purchases with points.
The card you need depends on where you shop and want to save. You should also think about saving any return you get from any interest rates on your bank accounts, crypto account, and more.
Just some examples. Examine other credit cards to find the best fit. Check out our research articles on the best:
Cashback credit cards

Grocery gift cards

Gas cards

Voyageur cards

Hotel comps
If you don't know where to start, you can start saving money or becoming a frugal family by taking small steps in the right direction. Begin by implementing one money-saving technique per week for a month, and then increase the frequency of implementation. Once you've obtained one, you can proceed to acquire another. Continually try new things until you've exhausted all of your personal favorites.
Consider how you could use the money you save to motivate yourself in other ways with the money you save. You could use the money for a down payment on a home, debt repayment, college funds for your children, or just to improve the financial stability of your family in general.