The process of getting your dream home can be so complex and confusing, especially if you are a first-time buyer. Whether it is looking for the correct location or financing that fits your needs, there are many factors to consider when purchasing a property. So, how do you know what steps to take with all these decisions?
Tips To Get Your Dream Home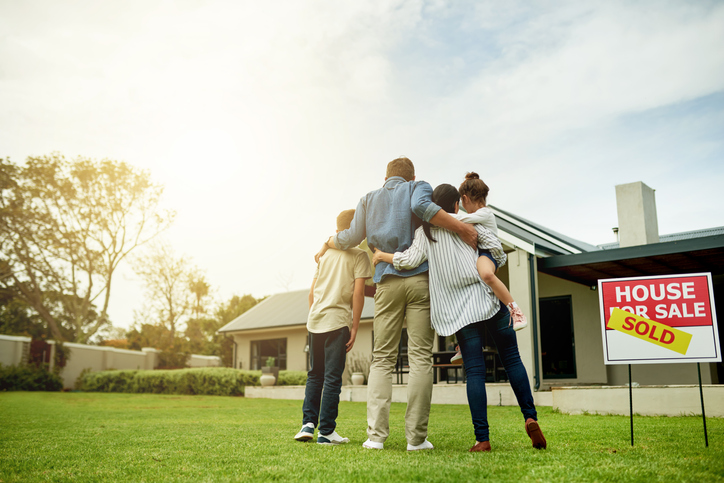 Break Down What Your Dream Home Means
What does your dream home look like? Is it a sprawling estate with acres of land or a modest starter home in a quiet neighborhood? Do you want lots of bedrooms and bathrooms to accommodate your growing family, or are you looking for an open-concept layout that will make hosting gatherings easier?
Figuring out what you want in a home is the first step on the path to getting it. Once you know what you're looking for, you can start narrowing down your search to homes that fit your criteria.
Plan Out Your Finances
Decide on what you can afford and stick to that budget. You don't want to be house-poor and struggle to make your payment every month—factor in all of your expenses, including property taxes, homeowners insurance, and monthly maintenance costs.
Be realistic about the kind of home you can afford. If you want a McMansion but can only realistically afford a starter home, then it's time to adjust your expectations. Don't overspend on your dream home because you think it will appreciate over time.
Instead, focus on finding an affordable home within your budget so you don't have any regrets down the road. You can also pick a mortgage or VA home loan that makes you comfortable.
Hire a Professional
When you are looking for your dream home, it is vital to make sure that you have the right professionals on your side. Hiring a professional real estate agent can help you navigate the process and ensure that you find the perfect home for your needs.
A professional inspector can also help identify any potential problems with a property before you buy it, which can save you time and money in the long run. Make sure to research all of your options and hire the best professionals possible to help you get the most out of your home buying experience.
Do Not Get Attached Quickly
You may be excited about the prospect of finding your dream home, but it is essential not to get attached to a property too quickly. This will help you stay objective and ensure that you get the best deal possible. Remember, there are likely many other homes out there that would be perfect for you.
Be Wise To Walk Away
Don't be afraid to walk away from a deal, even if you want it. A home is not worth overpaying for. If the seller thinks they can make more money on their next house sale by asking an above-market price, let them go ahead and try with another buyer. There are other great homes out there for you. If the seller is unwilling to negotiate, it's likely because they know their home isn't worth what they are asking.
Don't let them take advantage of you. Remember, a home is a long-term investment. You don't want to get saddled with a mortgage that's too high for your budget or one that will stretch your finances too thin each month. So make sure the numbers work before making an offer on any house.
Now that you know the essential things to do when buying a home, it's time to get started on your dream home. Remember to stay patient and take your time while searching; after all, this will be where you live for years to come. And don't forget to consult with a real estate agent before making an offer.