Like any family with young kids, I like to plan my vacations to ensure that we have the most fun and the least amount of stress. Picking a hotel to stay at can be one of the largest decisions you make when planning a family vacation. I personally want something with family-friendly activities, nice rooms, and great amenities. On my recent trip to Orlando, I got just that and so much more! The Wyndham I-Drive is Orlando's best family-friendly resort and I can not recommend them enough. Everything from the room to the pools was beautiful and family-friendly. So if you are planning a trip to Orlando any time soon, you need to check them out.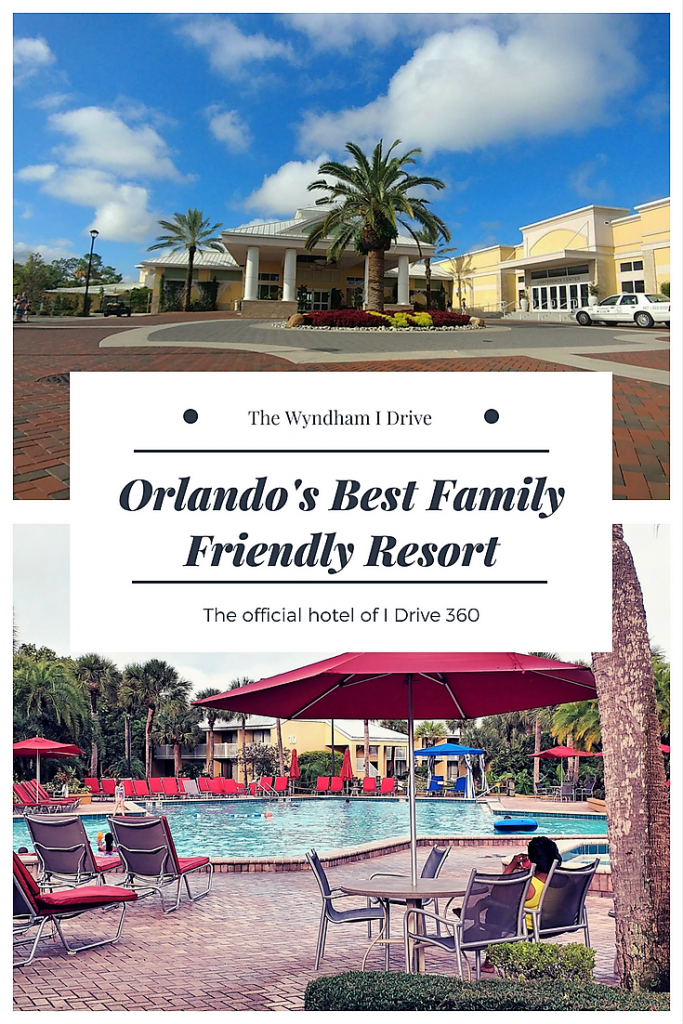 *I was given a complimentary stay in exchange for my honest opinion of the Wyndham I-Drive. All opinions are my own and not influenced in any way. For more information please see my full Disclosure Policy*
Orlando's Best Family-Friendly Resort
We recently spent 3 days in Orlando, Florida for our family vacation, and it was an amazing time. This is a city that is filled with energy and things to do. From theme parks to fabulous food, you will never have a dull moment in Orlando. One of the amazing attractions is the I-Drive neighborhood. You can spend an entire day there and still not experience it all. So when I was given the chance to stay at Wyndham, the official hotel of I-Drive 360, I was overjoyed.
Why Wyndham?
So why should you choose the Wyndham for your Orlando to stay? Well, for starters, the grounds are stunning. When you first arrive you can see the expansive grounds that are beautifully landscaped.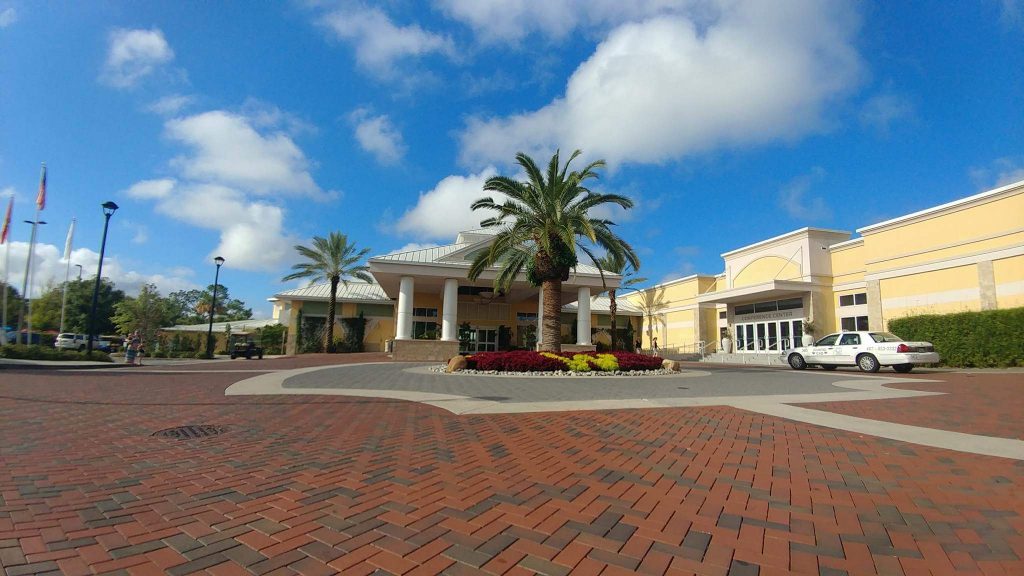 Once you step inside the lobby, you already feel like you are on vacation. There is a beautiful lobby bar and the staff is extremely friendly.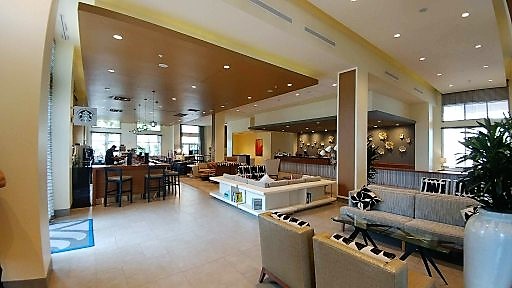 Check-in is so simple as well. You give your information to the staff member at the desk and they make sure everything is ready for your stay.
At the front, you can also request discount passes for all of the I-Drive 360 attractions. Which will come in really handy because the attractions are within walking distance of the hotel.
Once you get your room key, you can go ahead and unload and plan what to do next. We stayed in their Family Fun Suite and I could not have asked for a better room.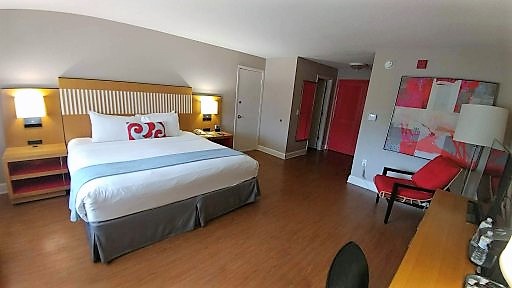 The room was very modern feeling and extremely clean. The best part though was the bunk beds! My daughter was beyond thrilled to get to sleep in them and has been asking for one for her room ever since we came home.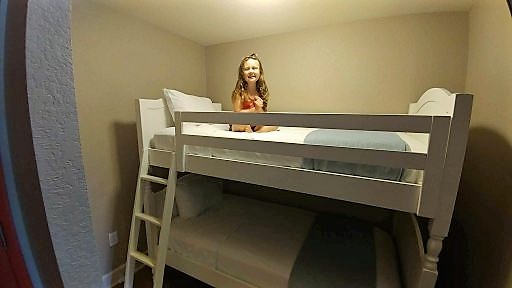 What To Do?
So what is there to do here? Well, there is so much I'm not sure where to begin. One of the first things we decided to do was tour the grounds and check out the pool.
The pool area was amazing. Not only is there one pool, but there are two! Seriously, we could have spent a whole day just relaxing here.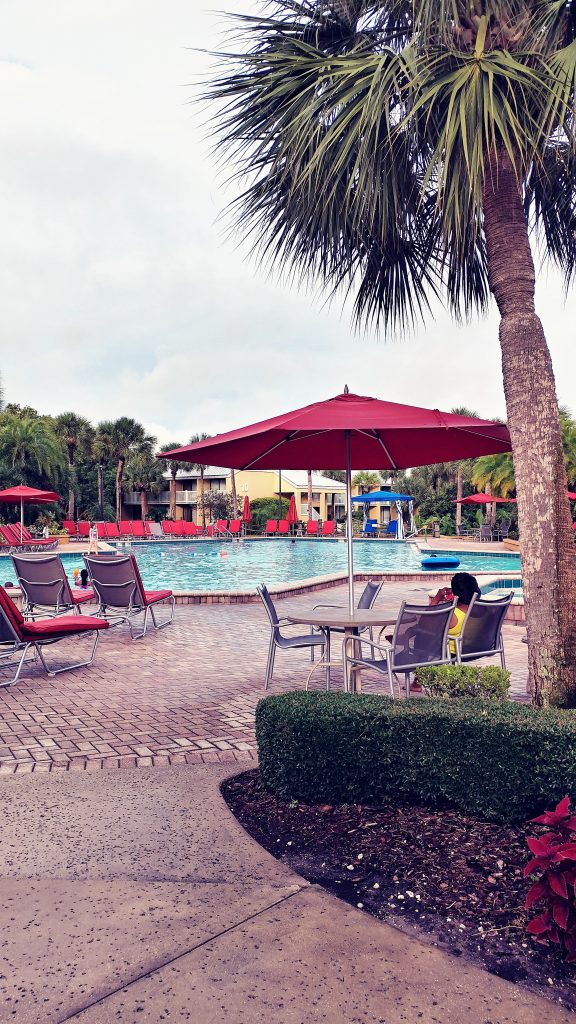 While at the pool, you can stop in and check out Gatorville, their own on-site restaurant. We ate there one night and it did not disappoint.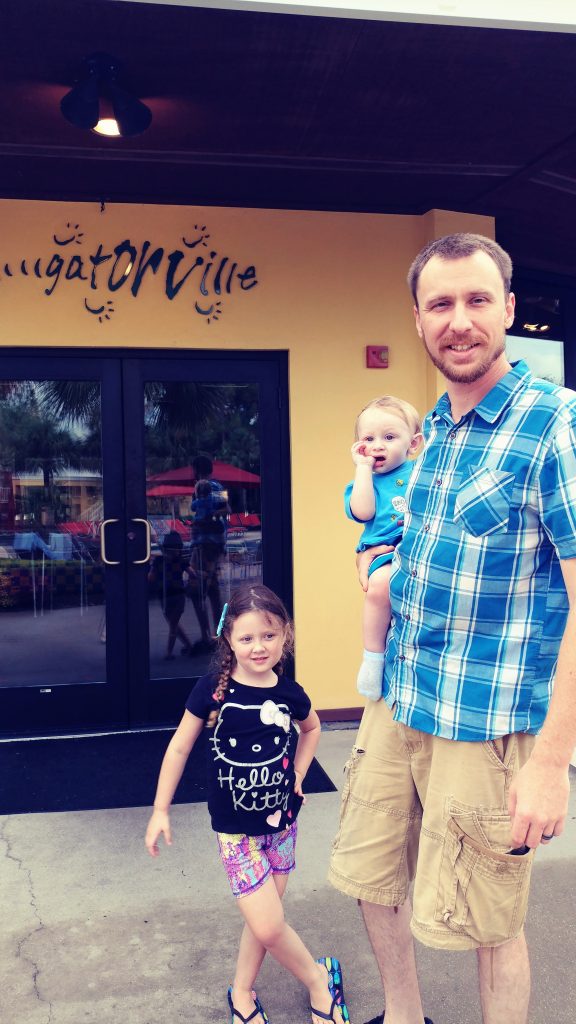 The food was delicious and the staff was once again extremely friendly. We really loved everything that we tried, and I mean you can't beat the view of the pool right from the restaurant. You even have the option to have food delivered directly to your room.
The food that we tried was delicious! My daughter had the kid's pepperoni pizza, I tried the Dockside Crispy Gulf Shrimp, and my husband has a wedge salad. Not only was it delicious, but it was so beautifully plated as well.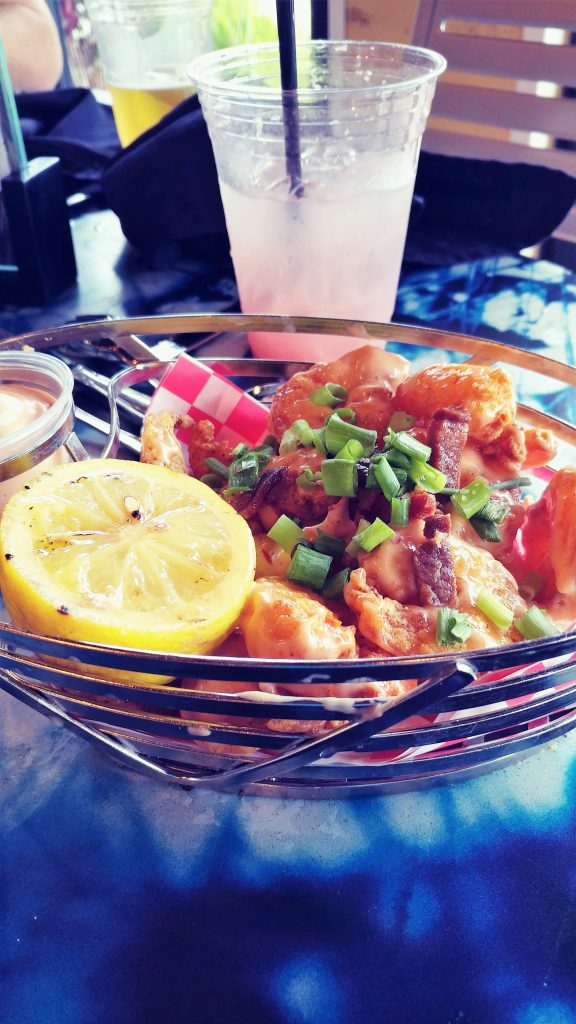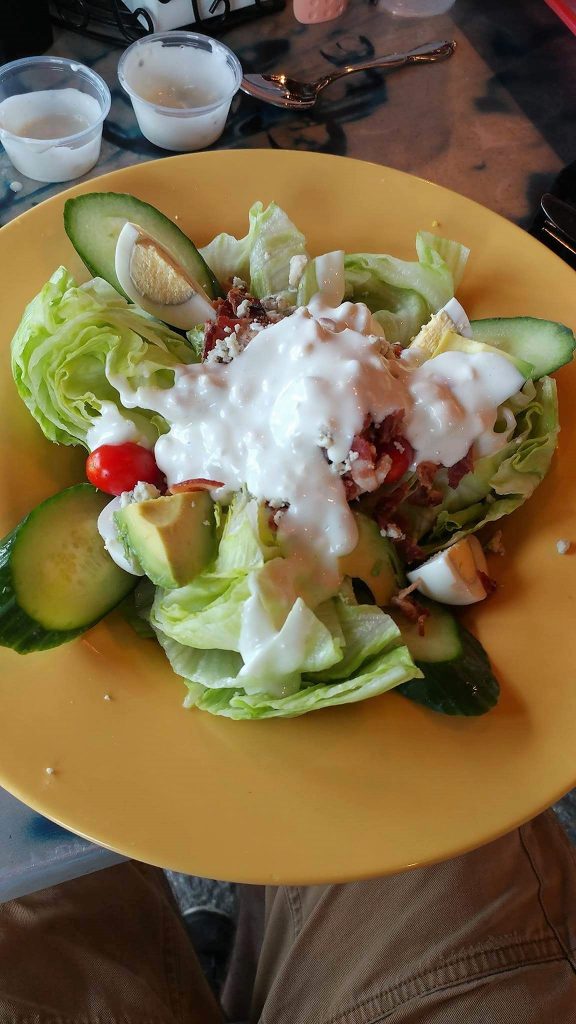 I-Drive Attractions
One of the best parts that really make Wyndham Orlando's best family-friendly resort is that it is the official hotel of I-Drive 360. This means that if you stay at the resort, you can get exclusive discounts to the Orlando Eye, Sea Life Aquarium, and Madame Tussauds wax museum! All of these are within walking distance to the hotel, along with a ton of other restaurants and fun attractions.
The hotel lobby even has a wax Vin Diesel in the lobby that my daughter was slightly in love with.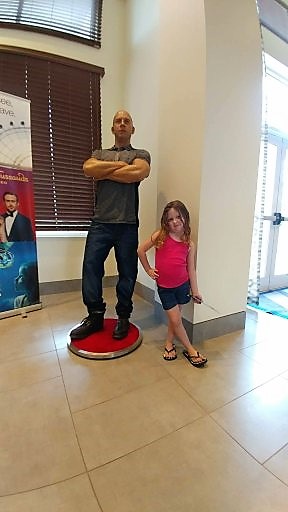 We ended up spending time at the Sea Life Aquarium. It was so much fun, especially for my daughter. She was fascinated by all of the beautiful sea life. The aquarium is packed with interactive learning activities that help kids learn all about our ocean friends.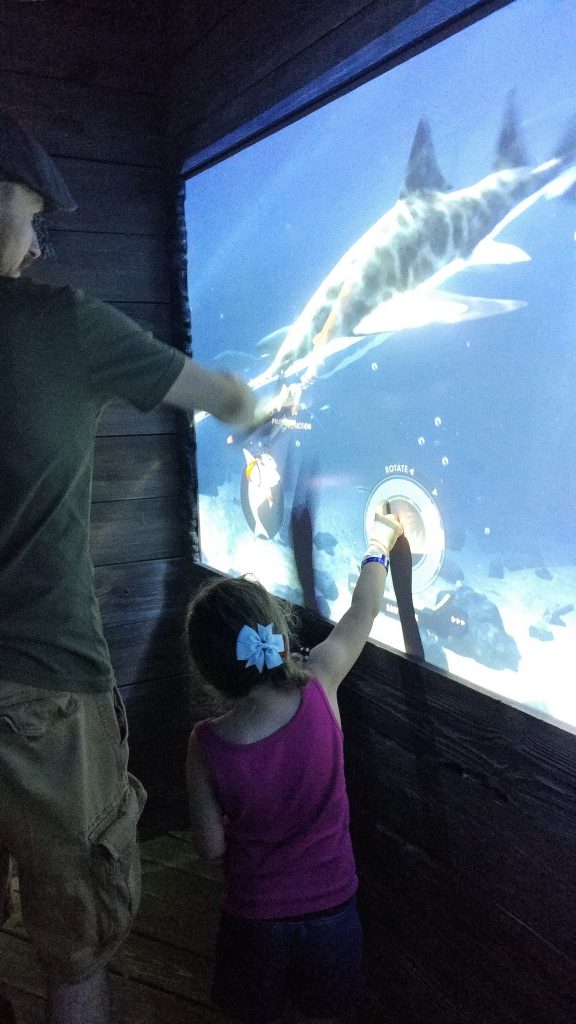 There were even different stations throughout the exhibit where she could stamp her adventure book that we got. She thought this was just the coolest thing ever.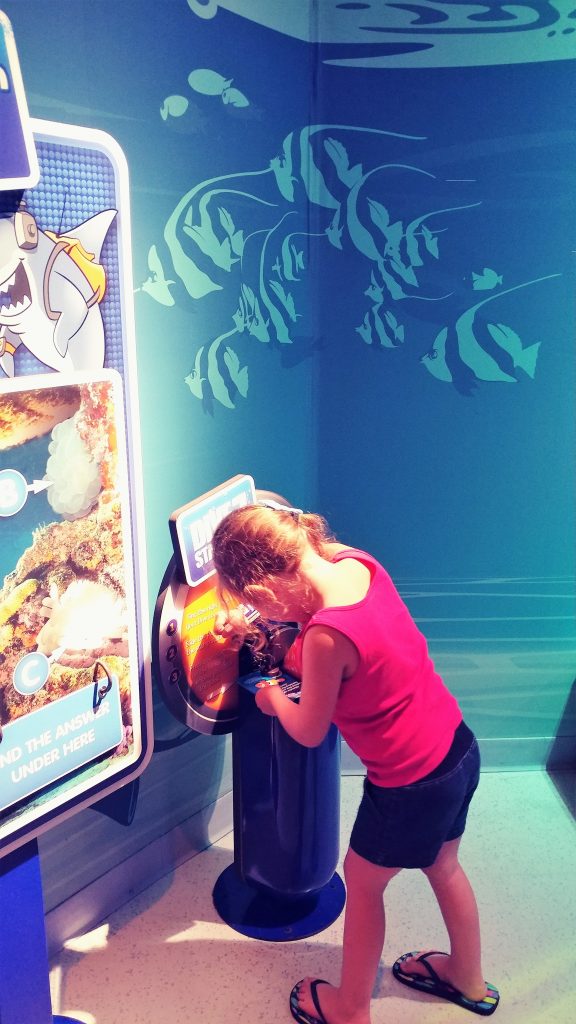 The aquarium was beautiful, and you even get to walk through a 360-degree tunnel where you are completely surrounded from top to bottom by fish, sharks, and turtles. We also made use of the numerous fun photo spots available.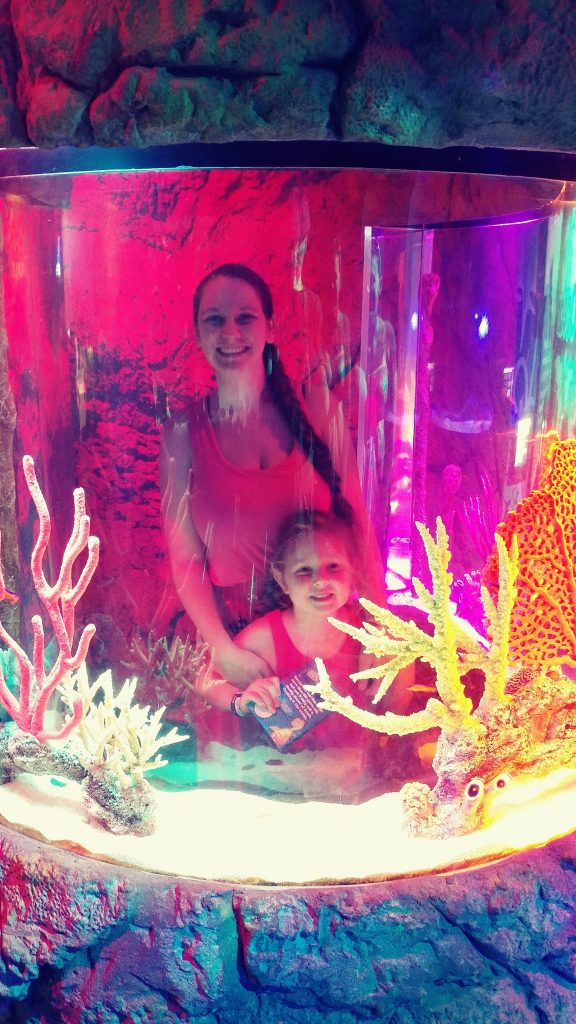 Unfortunately, we did not get to visit any of the other attractions. I really wanted to ride on the Orlando Eye, but my husband is afraid of heights. This will for sure be something I do next time we visit and take my mom with us though. I mean it is just so awesome, and I am sure it will give you an amazingly beautiful view of the city.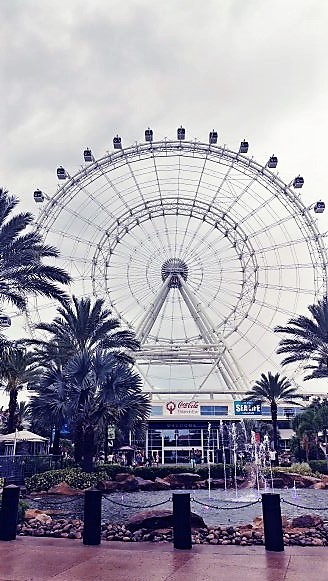 Close To The Parks
For the most part, people plan on visiting at least one theme park when they visit Orlando. The Wyndham is great in that it is super close to all of the theme parks. We were able to get to Sea World from there in no time!
There is so much to do in Orlando, and straying at the Wyndham I-Drive allowed us to experience so much since we were in such close proximity to all the city had to offer. Since we live rather close to Orlando, we go a few times a year and I know we will be frequenting this resort again. Having stayed at quite a few Orlando resorts over the years, I have to say that this really is Orlando's best family-friendly resort.