Orlando, Florida is just filled with amazing things for families to do. There are water parks and theme parks galore. The problem is, sometimes the Florida weather can be unpredictable. It can be blistering hot, pouring down rain, and still the parks are crowded to capacity. One thing you can do though to beat the heat and the crowds, is to check out the Orlando Crayola Experience in the Florida Mall. It is a huge exhibit filled with fun activities for the kids. If you are in the area, I highly recommend you check them out. We recently went and my daughter is STILL talking about it.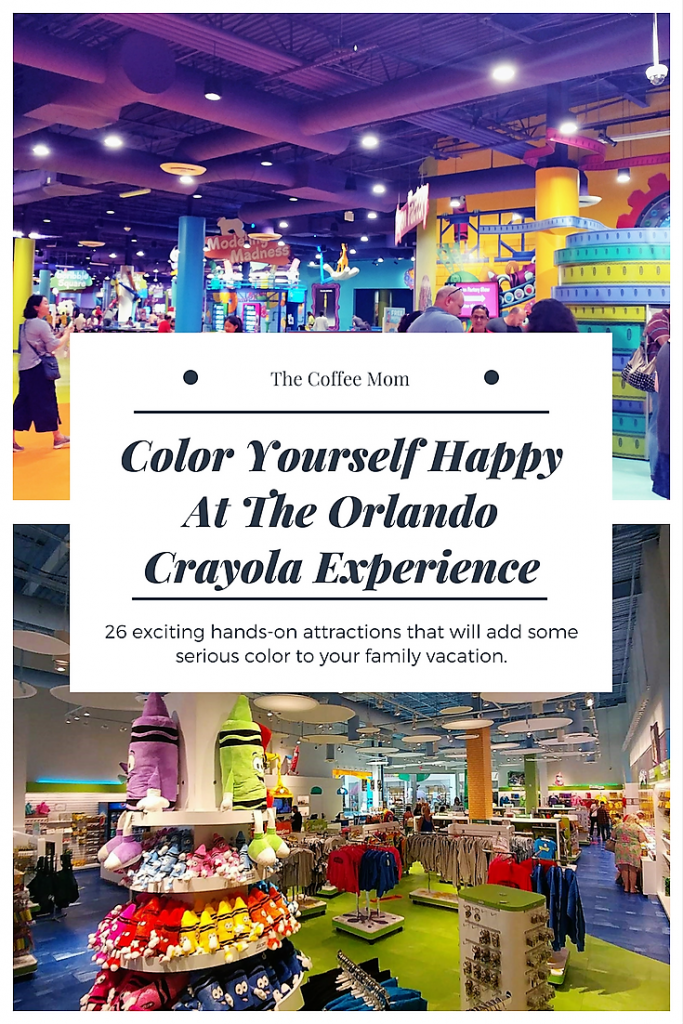 * I was given free tickets in exchange for my honest opinion of the Orlando Crayola Experience. All opinions are 100% my own and not influenced in any way. Please see full disclosure policy for more information*
Orlando Crayola Experience
During our recent trip, we were able to spend a day at the Florida Mall in the Orlando Crayola Experience. This ended up being one of the highlights of our vacation for my daughter, who is still talking about it and asking to go back. There was so much to do, and I mean what kid doesn't enjoy coloring?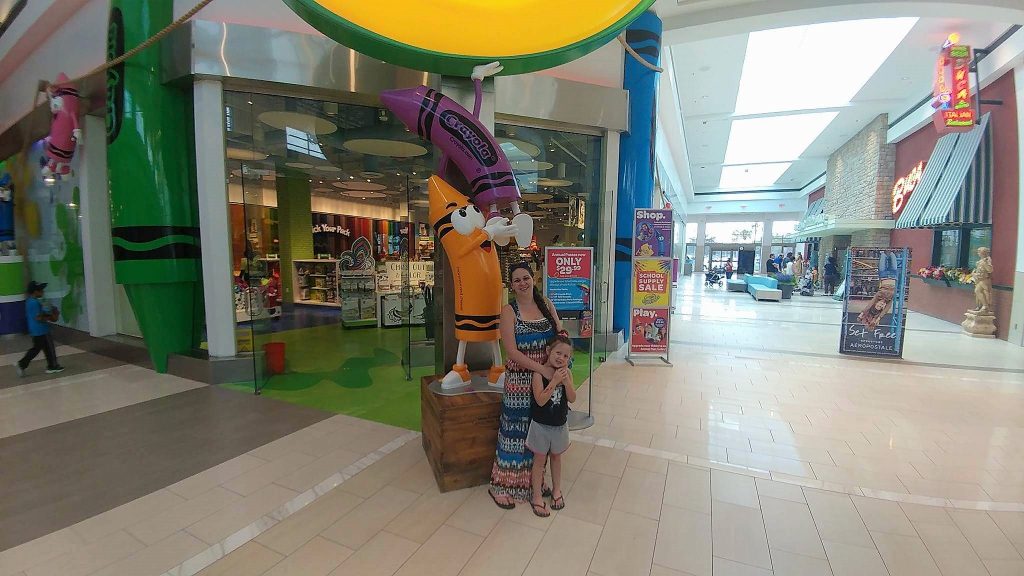 What To Do?
This place was huge! It is a 70,000 square foot space packed with hands-on activities for kids of all ages. There are 26 different things to experience and each one of them filled my daughter with wonderment and so much joy!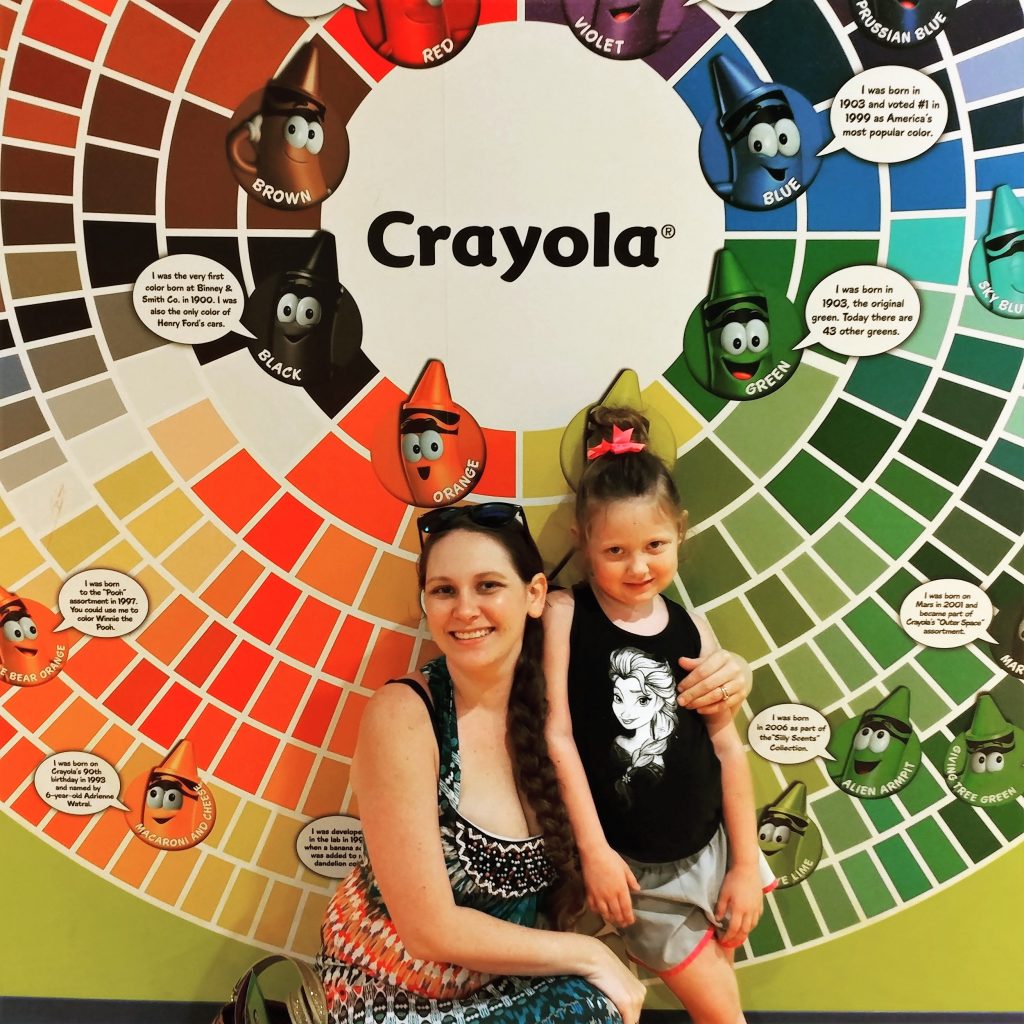 My daughter really loved all of the different activity zones, but one of her favorites was where she could put her picture on a coloring page. She had a blast picking her page and seeing her face on the page!
Another favorite was the melted crayon spin art. Here, she got to pick her colors and put them in to melt while spinning a white disk that would become covered in the colorful melted wax.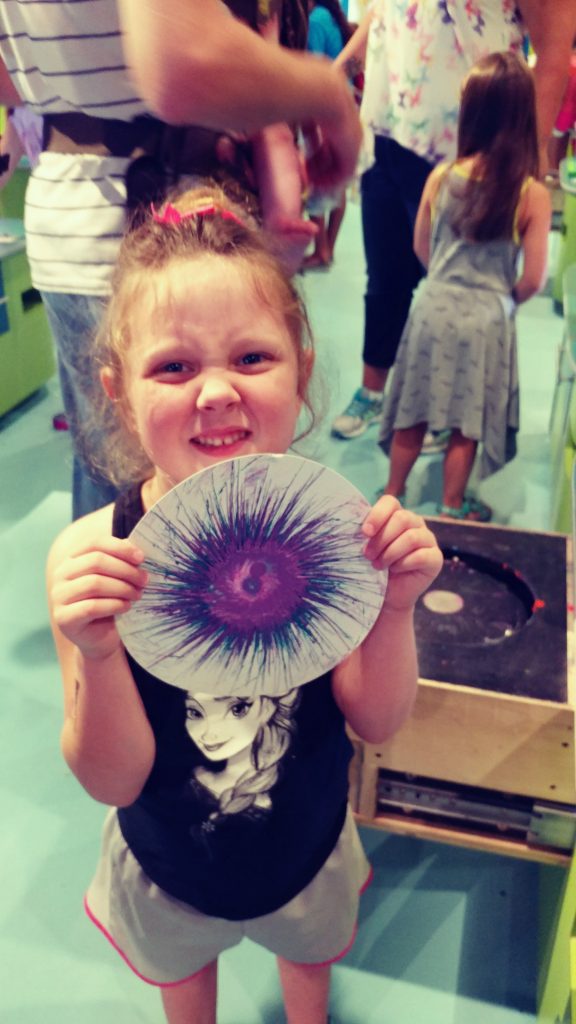 With so much to do, it is hard to talk about every single activity that they have at the Orlando Crayola Experience. They have everything from crafts to coloring, and even naming your own crayon. Willow loved this one because you get to pick your color and then put your own name onto the Crayola wrapper.
The Orlando Crayola Experience was something much different from the rest of our Orlando vacation. Typically people think Orlando and they think Disney World, theme parks, heat, and long lines. This was totally different, and a really welcome change. Since the attraction is totally inside, you get to soak up the air conditioning and get away from that Florida heat for a while. The lines are not super long, and the whole experience was not nearly as crowded as a theme park would be. The kids get to watch shows, color and do real hands-on learning.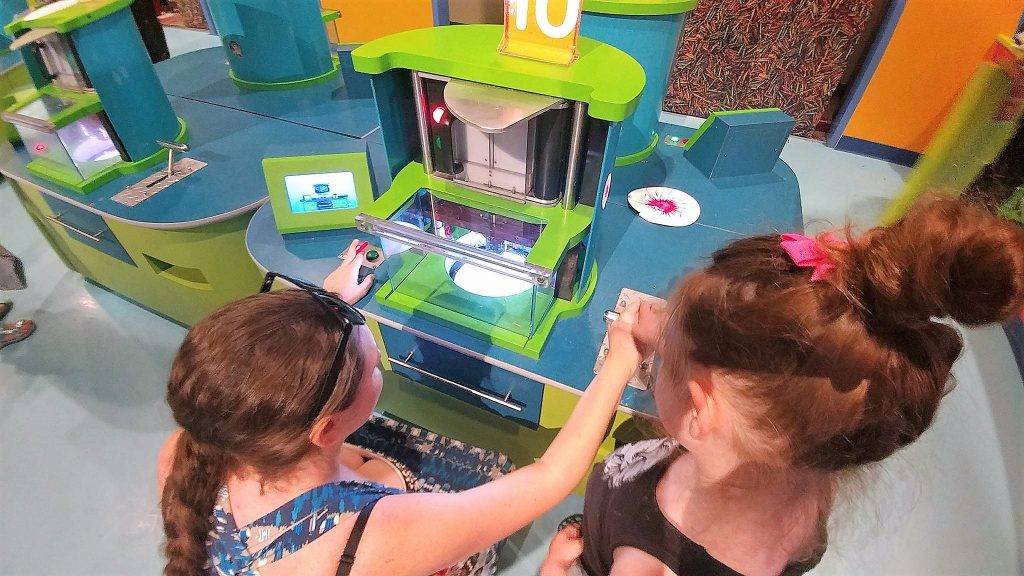 It will take a few hours to really experience everything the Orlando Crayola Experience has to offer. We ended up spending the better part of a day there. If you are in the Orlando area, or plan on visiting, you seriously have to check this out.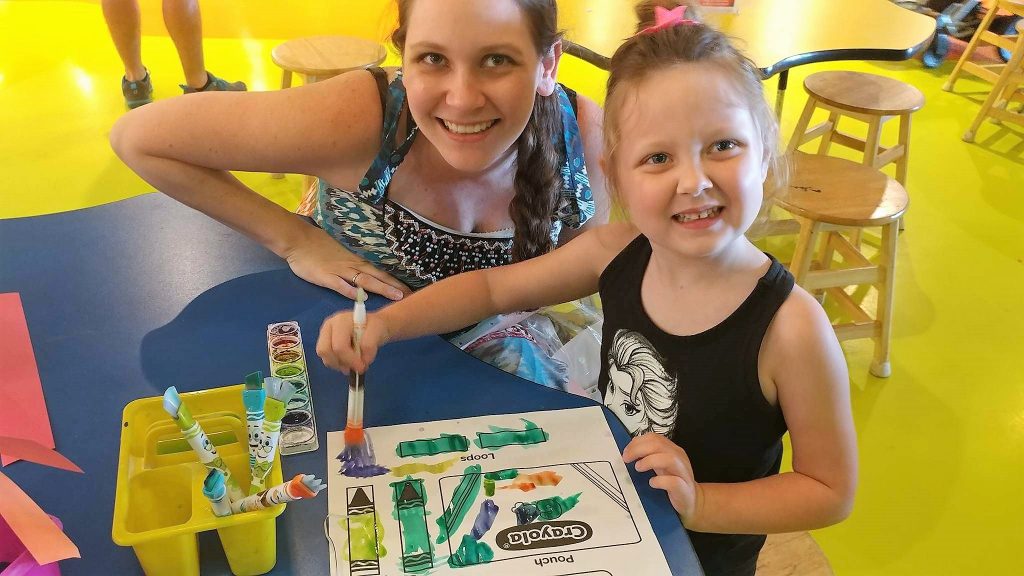 Shopping
Once you are done for the day, you can check out the HUGE Crayola store. They have stuffed crayons, 2 LB crayons, shirts, and so much more. One of the coolest things is the pick your pack. You get to create your own customized pack of Crayola crayons. How fun is that? There are different size packs to fit every budget as well!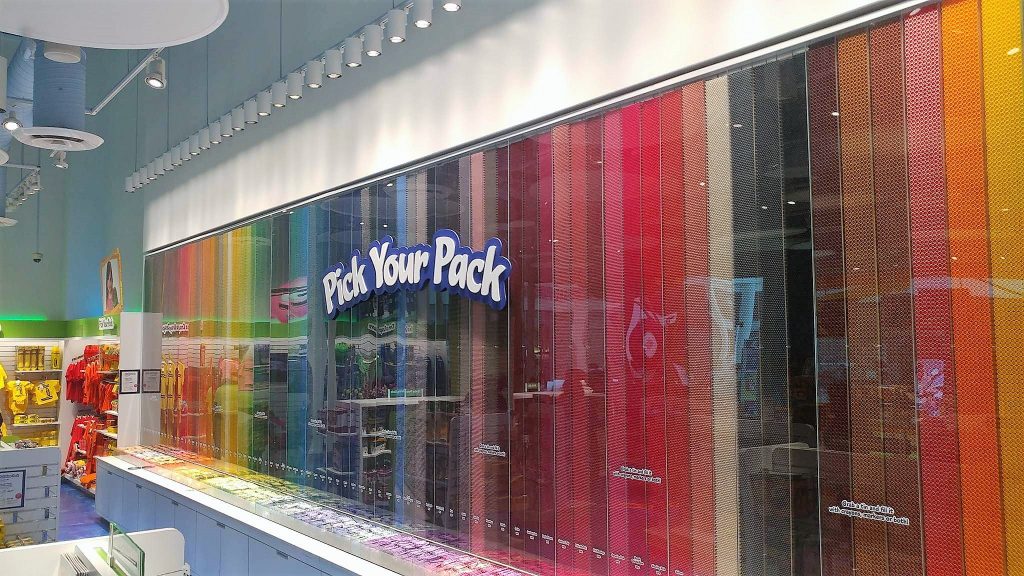 So if you are in the Orlando area, or planning a visit don't forget to check out the Orlando Crayola Experience!