Summer time and we are in full swing down here in Central Florida. For us, summer means beach trips, family vacations. and of course trips to our favorite theme parks. Being from Florida, we tend to frequent all of our local parks…From Disney to Legoland we love to spend days as a family in the parks. While we are seasoned pros, I see a lot of people are rather new to the theme park world and one of the most commonly asked questions I see is what do I need when I am doing my theme park packing? So, I figured I would answer this common question and let you know what this Theme Park pro likes to pack for the parks!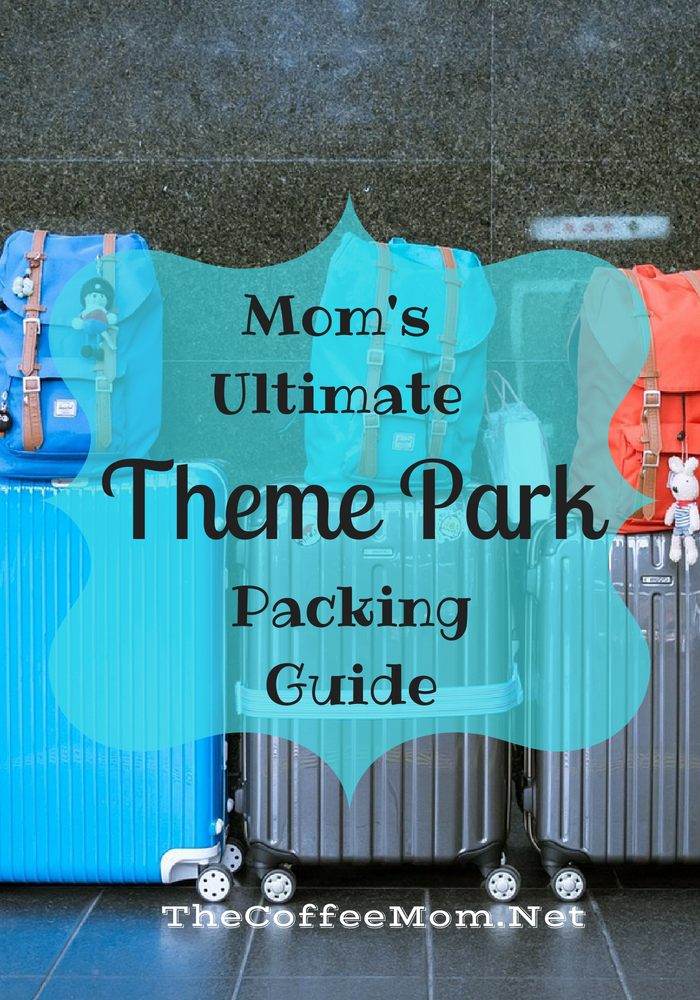 *This post contains affiliate links. This means, if you make a purchase I will get a small commission at no extra cost to you*
Theme Park Packing Guide
One of the most common questions I see asked about theme parks, is " What should I bring?".. Honestly, this will vary a bit depending on what the specific theme park you are traveling to will allow. Always check their website so you know 100% what they do and don't allow in the park. Some parks will not allow certain items through their gates, even though they may seem harmless… One example, did you know Disney will not let you bring in a selfie stick? Nope! If it extends, you cannot bring it in the park… They do allow a small handle for say a Go Pro, but absolutely nothing that extends. Most people wouldn't know this though unless they checked the park website though…And those who try would either have to go back to their vehicles, or leave their selfie stick in the garbage in order to go into the park.
So yes, my number one tip is to always always always check the park's website before going! Not every park is the same! While Disney doesn't allow selfie sticks, Legoland has no issues with them.. Depending on your park though, I have a really great theme park packing guide that will help you pack everything you need to have an amazing theme park day without feeling overloaded, overwhelmed, and on a budget!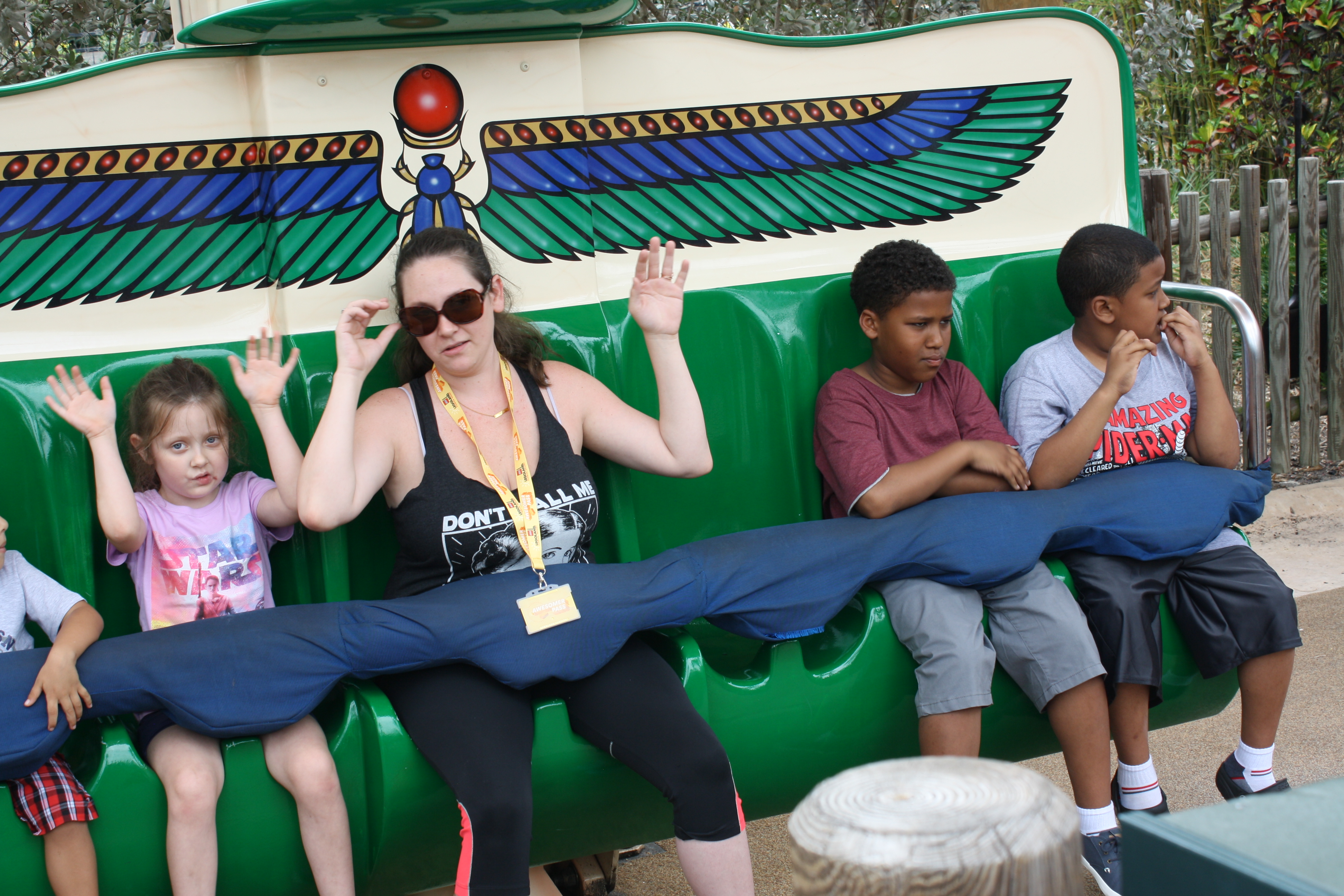 What To Bring To The Theme Park
Your Stroller
If you have small kids, you want to bring your stroller. This may sound like a "duh" but I highly recommend you bring your own stroller, and don't bother with renting one. I like having my big stroller as well. The one that lays down and has lots of storage, yea take THAT stroller. While the small umbrella strollers are great, at a theme park, the bigger strollers are better because you will want something where you can store your stuff, and where the little one can lay down when they get tired.

A Poncho
At least here in Florida, we get a lot of rain! You never really know when a massive downpour will happen, and that means you can get caught in the parks in the rain. Due to the unpredictable weather, you will want to have a poncho on you! These sell for $20 each in the park, but you can get them for Dollar Tree or packs of them on Amazon for much cheaper. Having one of these in your theme park bag will save you time and hassle!

Small Soft Sided Cooler
Most parks ( at least that I have been to) , will allow a small soft sided cooler. Again, check your park's website to make sure of what size you can bring in. Most theme parks don't allow you to bring in hard coolers, but small soft ones are typically fine! I take one intoLegoland every time I go, and it makes my life much easier. This allows me to have my snacks, sandwiches, and water bottles all in one cooled down place! And yes, when you are doing your theme park packing, you can also (usually) bring in snacks and drinks! So get a cooler, bring some sandwiches and water bottles, and save a TON of money!

A Water Bottle
Water costs way too much money at pretty much every park out there! On the bright side though, there are usually plenty of water fountains around where you can refill your own water bottles for free! So grab your favorite water bottle, throw it in your bag, and be on your way! I am loving this Vapur collapsible water bottle! I mean how convenient is this little guy!

Portable Battery Charger
I like to take my reusable external battery with me everywhere, especially when I pack for a Theme park day. If you are everything like me, you want to take all the cute pictures of your kids but then half way through the day your phone starts to die. Portable batteries are great! Just make sure it is charged up, toss it in your bag with a cable and you can charge your phone any time you need it!

Your Own Glow-sticks
alright, so hear me out! If you have ever been to Disney World at night, you know they have vendors walking around selling glow-sticks for stupid prices! For some reason, the kids always want one too…So I have started picking up packs of inexpensive glow-sticks and necklaces to give to the kids in order to avoid spending a ton of money in the parks. They sell these at Dollar Tree, which is where you will get your best deal!

Gel Insoles
We all know that when you go to a theme park you are going to be walking! There is so much walking involved in a theme park day, so you are going to need to try to keep your feet comfortable! Having some good gel insoles can be a lifesaver when you spend all day walking on hot concrete!

Theme Park Bag Basics
There are a few basics that every mom should keep in her theme park bag. Most of these things may be no trainers to most, but for some reason it seems like the little things are the ones that get forgotten the most!
Waterproof Phone Case
Pens/Autograph Book (Especially for Disney)
Chapstick
Snacks
Extra Hair Ties
Feminine hygiene Products ( because you never know!)
Water Flavor Enhancer (to add to your free water in your reusable bottle!)
A Small Towel
I am sure there are other things that maybe I am forgetting, but these were my top theme park packing basics! I take these with me every time that I go to any park and they just make my life so much easier! Honestly, it may sound like a lot but most of these are small, and all of them are super useful!
Since I will be spending more time at theme parks this Summer, I will be bringing you even more fun and helpful theme park hacks, tips and tricks. We will be headed to check out the brand new Toy Story Land at Walt Disney World here very soon and I can't wait to give you all the details about it!
For now though, let me know what YOU always have then packing for a theme park! Is there anything I missed, or something I don't have that I should be taking with me?