This past weekend, I was at my dad's house for a father's day cook out. Typically, everyone who comes brings a dish with them to share, you know, pot luck style! My sister, who is on the Keto Diet, made this delicious loaded cauliflower casserole. It was packed with cheese, bacon, green onions, and cream cheese. I would not have known it was "healthy" if she wouldn't have told me! I ate it, my kids ate it, even the hubs ate it… So I knew I had to recreate this dish myself and share the outcome with y'all.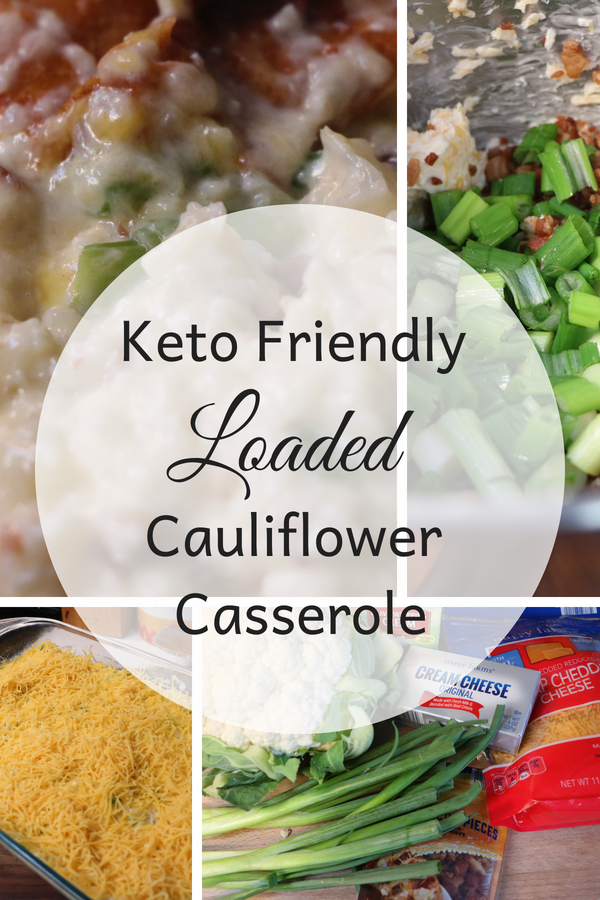 *This post may contain affiliate links. A purchase made via one of these links will result in me receiving a small compensation at no extra cost to you*
Loaded Cauliflower Casserole
I want to preface this by making sure y'all know, that I really don't know much about the Keto diet. It is not something that I am personally using, and I do not plan on doing it myself. However, I am focusing on eating healthier and reducing our carbohydrate intake. I know there are quite a few differences between eating "low carb" and being "Keto", and I do not claim to be an expert, I just do what feels right for my body. That being said, my sister has been on the Keto diet and she swears by this recipe, so we are going to go with this loaded cauliflower being a Keto friendly recipe!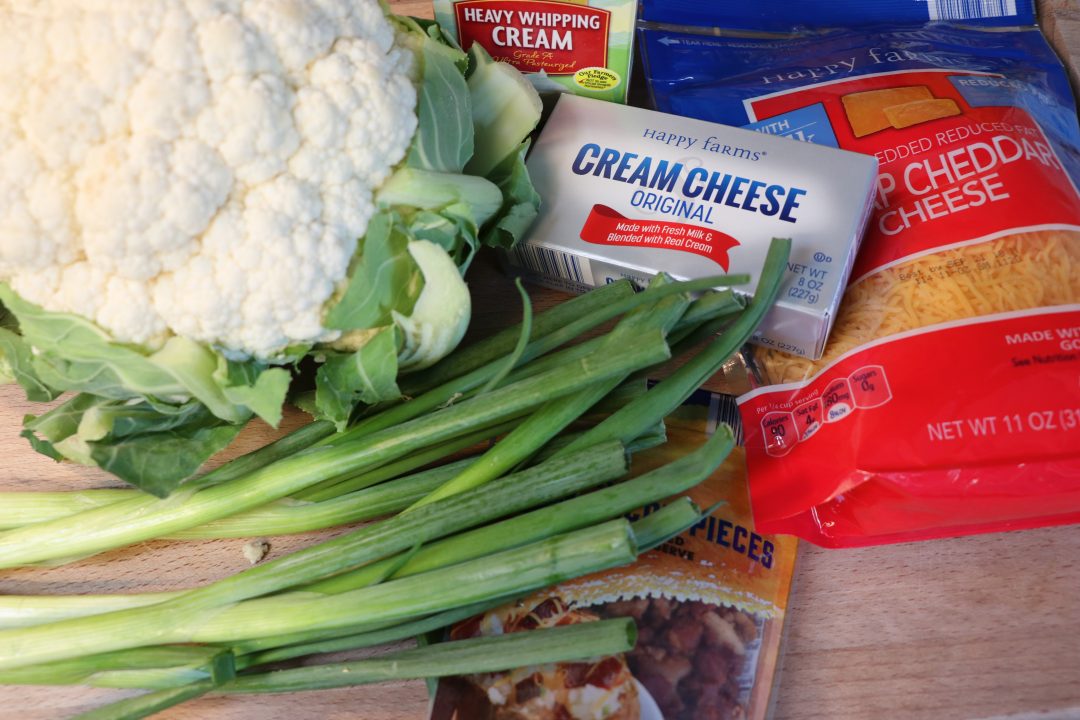 6 Ingredient Cauliflower Casserole
After trying this dish on Father's Day, I knew I had to make it myself at home. So I promptly went to Aldi and picked up everything I needed to recreated this low carb casserole. If you don't have an Aldi near you, you can also pick up everything you need from the online Walmart grocery pickup... You can even save $10 on your first order!
One of my favorite things about this dish is that it only take 6 ingredients to make.
Cauliflower
Green Onions
Cream Cheese
Cheddar Cheese
Heavy Whipping Cream
Bacon
Fewer ingredients, makes for easier recipes, and I love easy! I honestly thought it would be much more detailed, as casseroles tend to be very heavy with a lot of ingredients… but not this guy!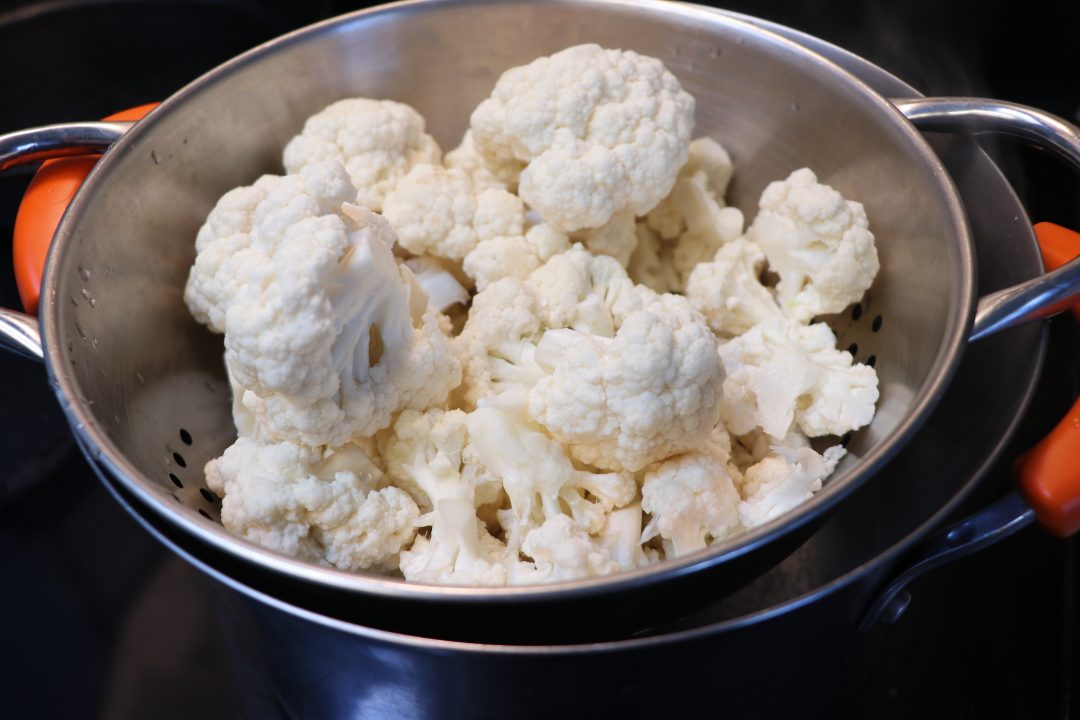 Step By Step
In order to make this loaded cauliflower casserole, first you want to steam your cauliflower. Steam it until it is nice and soft, about 20 minutes is how long it took for mine to get to the desired consistency. I don't have a fancy steamer either. Personally I put water in the bottom of my bog pot ( not too much as you don't want the water to touch the cauliflower). Then place a colander on top with the cauliflower ( or any other vegetable you want to steam). Just place a lid on top and let it go until done! Super easy.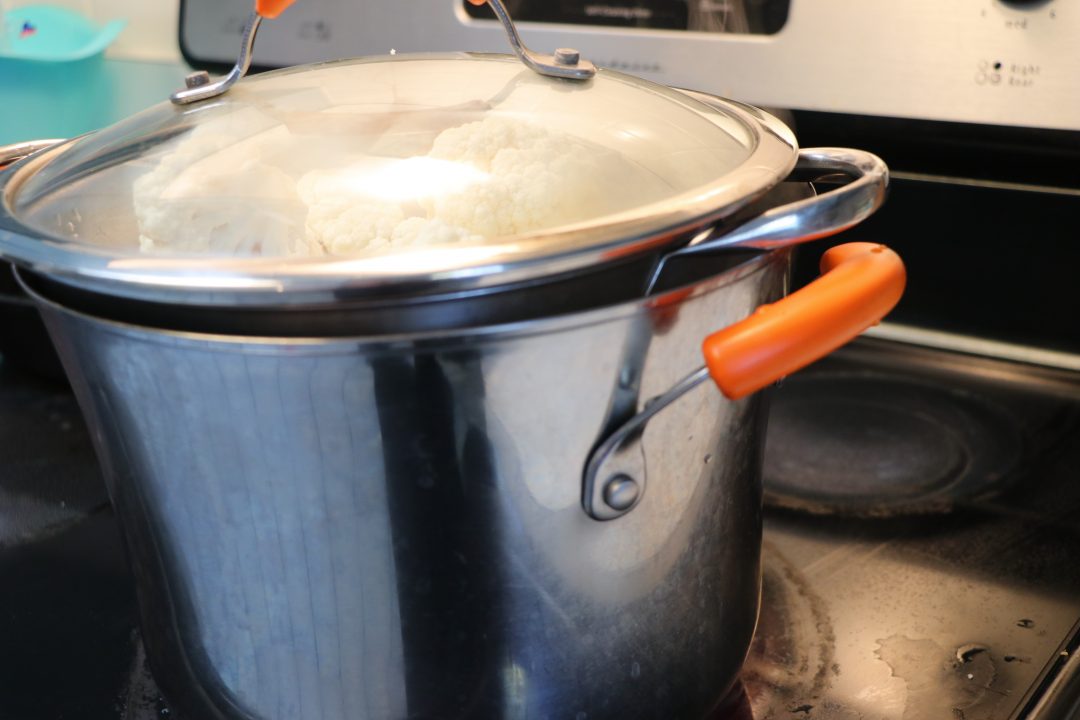 While your cauliflower is steaming, you can prepare the cheesy sauce. In a large mixing bowl, combine 8 oz cream cheese, 4 Tbsp heavy whipping cream, and 6 ox (a little over a cup) of cheese. I like to use sharp cheddar, but you can use any shredded cheese that you prefer.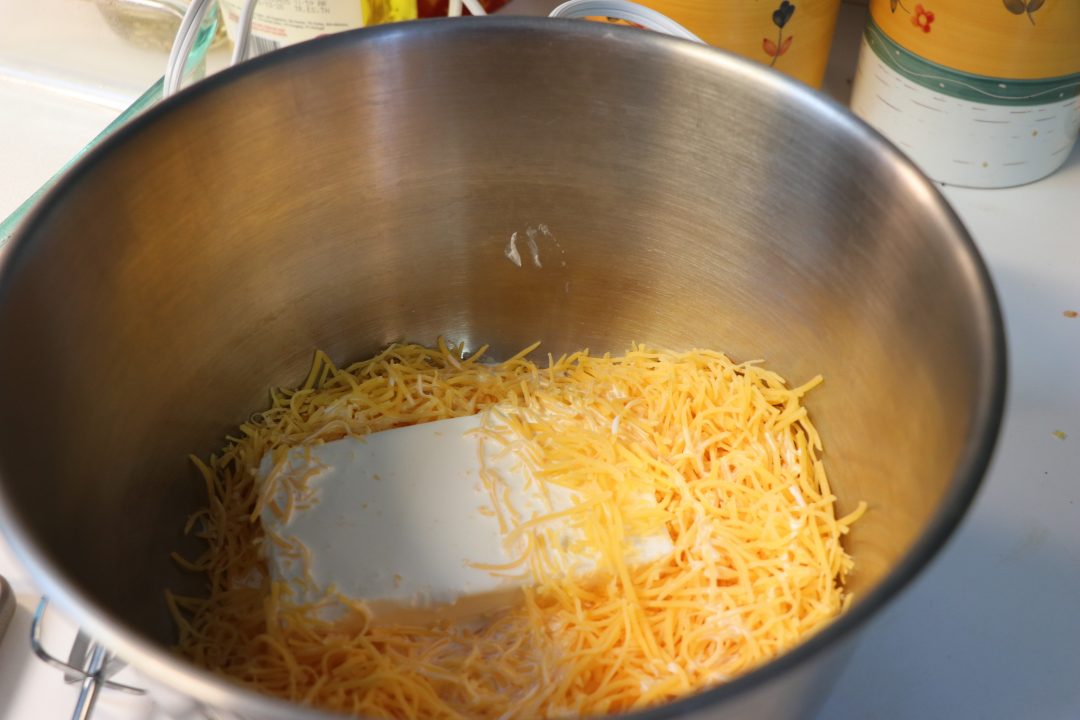 Once these are combined, add in your green onions ( as many or few as you like depending on taste) and cooked bacon. Feel free to use about 6 pieces of cooked bacon, or take the easy route like I did and use a bad of precooked bacon crumbles.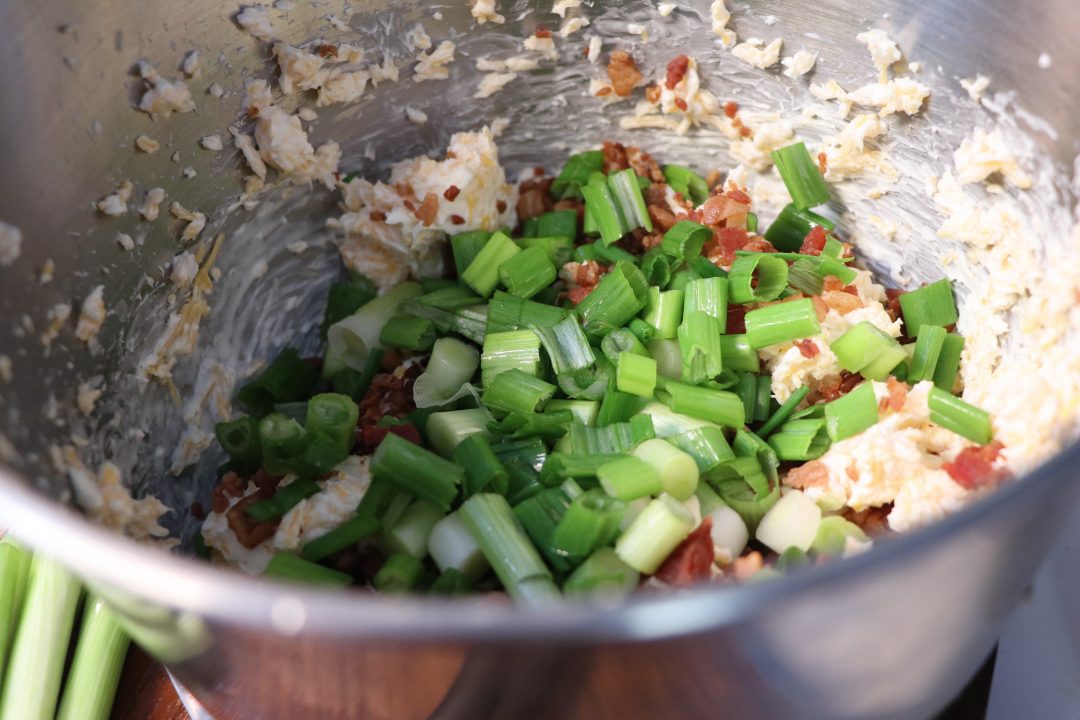 Once your cauliflower is steamed well, mix it into the mixing bowl with the other ingredients.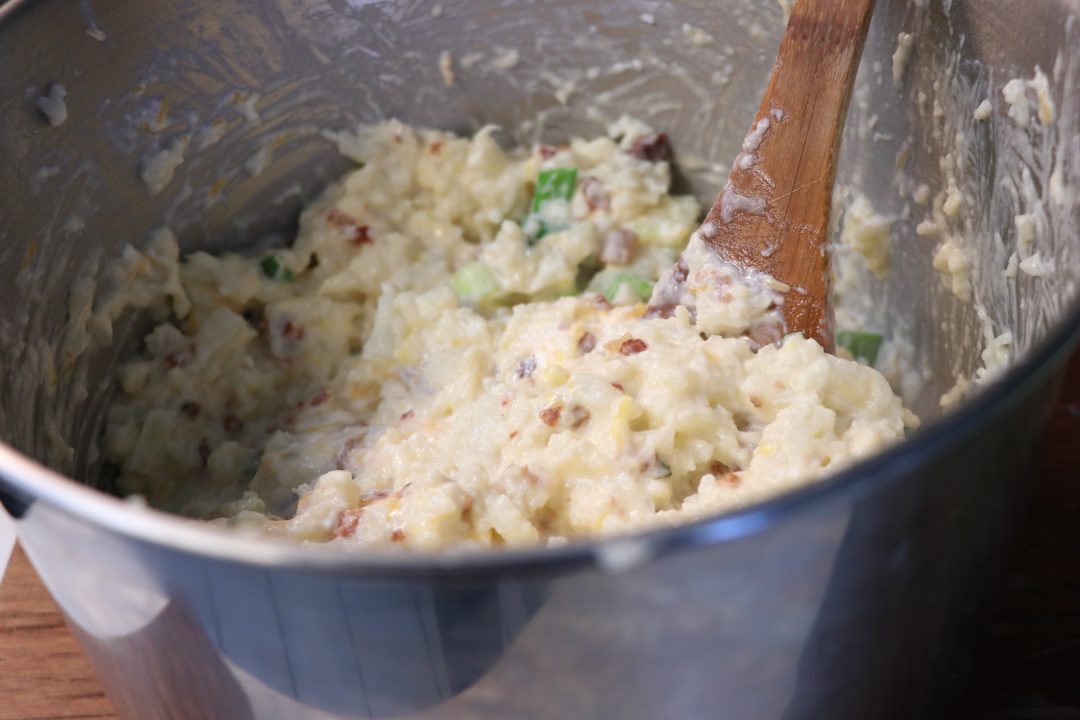 Transfer into a large baking pan ( I used a 9 by 13 Pyrex pan) . Top with more cheese and bake at 350° for about 10-15 minutes or until the cheese is nice and melted.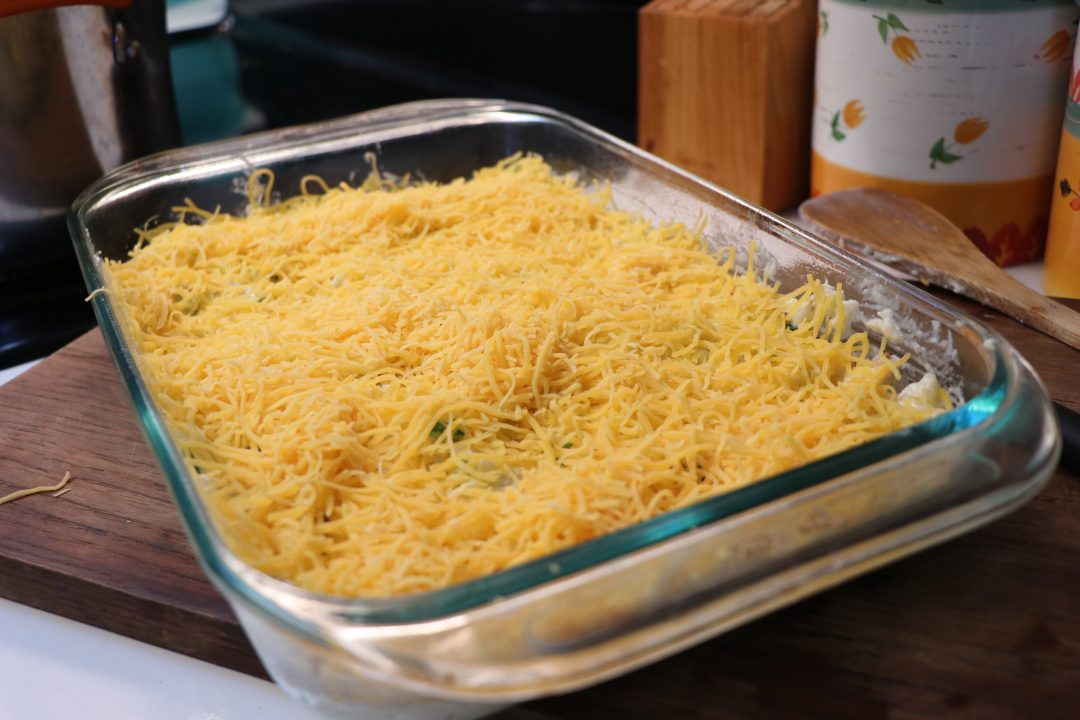 When it is done, take it our of the oven, let it cool and enjoy! No lie, my cheese got a little crispy because I put it under the broiler for about 3 minutes… this is optional if you like a crispy cheese crust.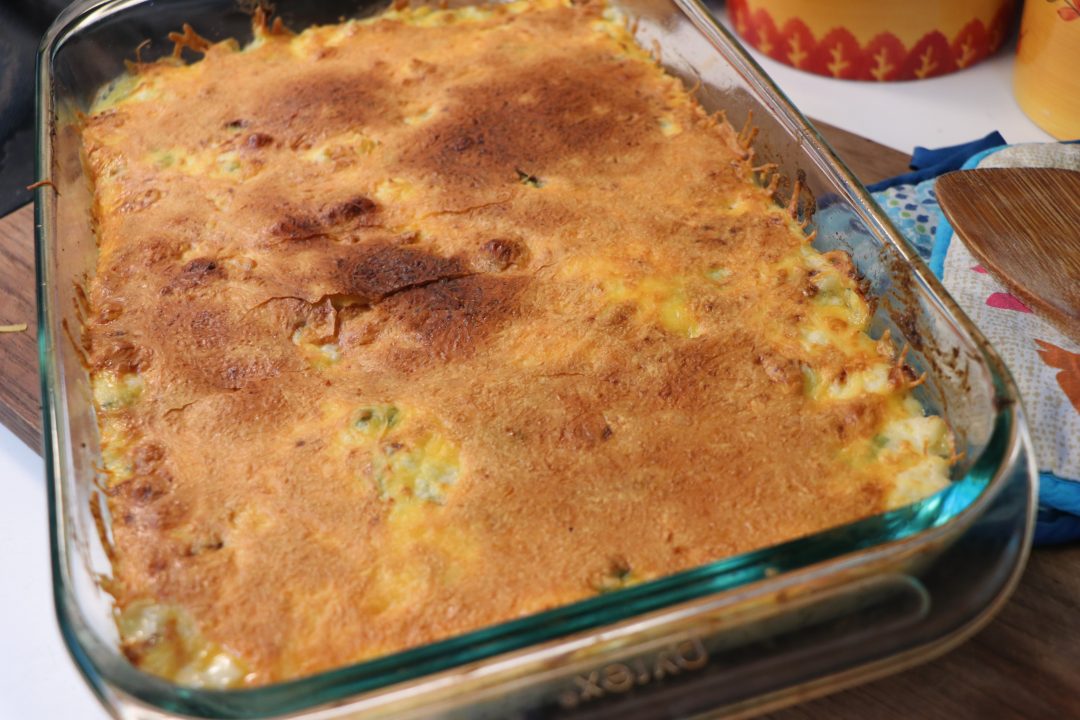 This loaded cauliflower casserole is a perfect weeknight side dish for all my Keto people out there! Depending on your family size, you will have leftovers, and I promise it id just as delicious heated up the next day for lunch. It is also a perfect option for cookouts and potlucks. Easy to make, inexpensive, and no carbs! Even my kids loved it.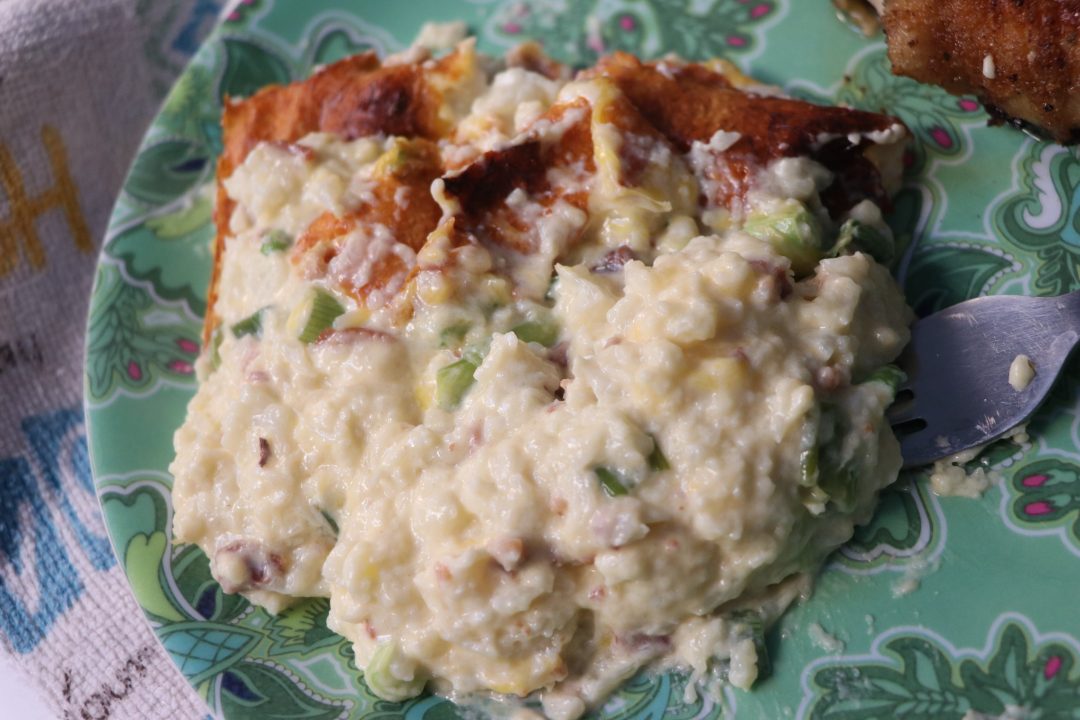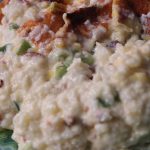 Keto Friendly Bacon and Cheese Loaded Cauliflower Casserole
Keto Friendly Bacon and Cheese Loaded Cauliflower Casserole.
Ingredients
1

Head

Cauliflower

8

Oz

Cream Cheese

1

Bag

Shredded Cheese

4

Tbsp

Heavy Whipping Cream

Green Onions

Cooked Crumbled Bacon
Instructions
Steam your cauliflower until soft. About 20 minutes

Combine Cream Cheese, Heavy Whipping Cream, and 6 oz (a little over 1 cup) of Shredded Cheese in a large mixing bowl.

Fold in your diced green onions and cooked bacon. About 6 pieces or 1 bag of the precooked bacon crumbles.

Mix in your steamed cauliflower into the mixing bowl with the rest of the ingredients.

Top with the rest of the cheese and bake at 350° for about 10-15 minutes or until cheese melted.

Remove from oven, let cool, and enjoy!
If you try this out, I would love to hear what you think!
Are you doing Keto? just trying to cut your carbs? Maybe just trying to sneak some veggies to your little ones?
Either way, this loaded cauliflower casserole is perfect! Don't forget to grab my Mom's Free Easy Meal Planner as well! It will make meal planning so much easier and more efficient. Then stay tuned for my up coming post all about how to save time and money with efficient meal planning and meal prep!